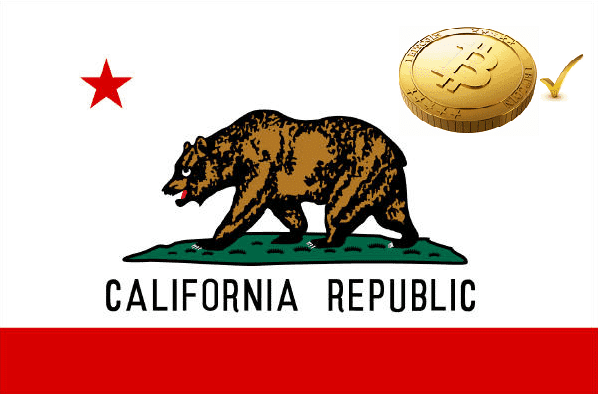 Bitcoin Officially Legal in California! We reported a few weeks ago that an amendment to legalize bitcoin passed by the Senate in the State of California was sent to Governor Jerry Brown to signed. Well, we are happy to now report to the bitcoin community as of today June 30, 2014 bitcoin and other virtual currencies are officially legal in the State of California! The new law cancels the old law that read "anything but the lawful money of the United States." Supporters of the bill labeled the old law written many centuries ago as "stagnant" and "leading behind" in the "growing and innovative payments market."
Bitcoin Officially Legal in California!
"This bill makes clarifying changes to current law to ensure that various forms of alternative currency, such as digital currency, points, coupons, or other objects of monetary value do not violate the law when those methods are used for the purchase of goods and services or the transmission of payments," a section noted on the document to the bill read. Although the bill considers all cryptocurrencies or virtual currencies, bitcoin was the main drive behind it. Marc Lowell Andreessen, the American entrepreneur, investor, and software engineer who created the world's first web browser – Netscape – took to twitter to applaud Governor Jerry Brown for his decision to sign the bill into law.
Thank you Gov Brown & CA legislature! "AB 129 allows Bitcoin and other digital currency to be legally used in transactions in California."

— Marc Andreessen (@pmarca) June 29, 2014
"In an era of evolving payment methods, from Amazon Coins to Starbucks Stars, it is impractical to ignore the growing use of cash alternatives," Democratic Assemblyman Roger Dickinson, who introduced the bill, said in a statement during the argument of the bill in the senate's floor.
Bitcoin Price
We will have to wait to see if these news stories will have a great impact on the price of bitcoin. A single bitcoin price rose to $634.653 over the weekend and is holding steady on Monday. It is too early to tell if this piece of news and the report that MasterCard has filed a patent with the US Patent and Trademark Office (USPTO) that will allow the global payment processor to integrate bitcoin and other virtual currencies into its upcoming global customer online shopping cart.
Source: rt