The 4th July is not 'just' Independence Day in the United States; it's also a special day for Bytecoin. The private and untraceable cryptocurrency celebrated three years of life and the generation of its first block.
Following this important milestone, the team behind the altcoin – considered "the real alternative to Bitcoin" – is focusing on expansion and improvement. "Bytecoin cryptocurrency works according to the principles that are radically different from ones the fiat currencies and their digital analogues use. We have created the currency that is convenient and reliable to use on the Internet. Alongside with this it needs modest amount of energy and human resources. This permits to get along without transaction fees," reads the digital coin's website.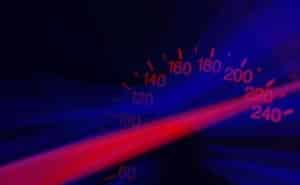 Its developers believe that cryptocurrencies "still have a number of disadvantages" when compared to traditional solutions. One of the things the team aims to improve is the transaction processing speed.
"Real-time transaction synchronization is a feature that allows all network nodes to have identical lists of non-confirmed transactions. This feature can guarantee processing the majority of transactions in two minutes max," reads a press release.
But there are other improvements, all part of a constantly updated development roadmap. Enhancing Bytecoin's wallet usability is one of the tasks ahead. The team intends to do this through the integration of Block Explorer, the ability to mine BCN directly from the wallet and by allowing merchants to issue invoices that appear in the user's wallet.
"Moreover, we are going to add Aliases. Right into the blockchain," the team announced. This will allow for mapping the Bytecoin address to any convenient string.
Besides the integration of a multiaddressing feature on Bytecoin RPC Wallet, the next releases will include a new network library, increase of the block synchronization speed and the block relay speed, as well as new APIs for third-party developers.

Finally, the team has started working on colored coins, which would later be the basis for implementing smart contracts.
"Despite the novelty of the smart contracts, we are sure that they will be adopted quite fast, and by 4th of July in 2016 we will have announced APIs for working with smart contracts for third-party services. Of course, that can only be possible if they are not required before that."