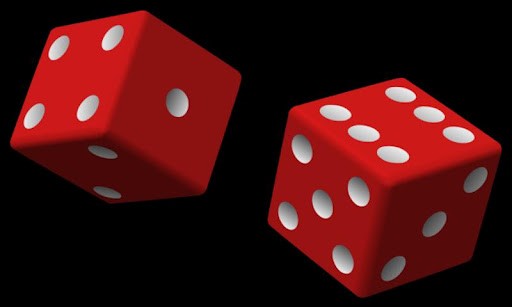 A well-known Bitcoin gambler known as Nakowa has possible broke a record while playing at the European-based cybercasino Just-Dice: he won 11,000 BTC – about $1.3 million at the current rate – in a single weekend.
But that didn't stop Nakowa, who also plays under the name Charlotte. Yesterday, on Monday (23), he kept betting high and making money. How did a single player cause such a loss to one of the most profitable casinos in the cryptocurrency ecosystem? Well, either he's very lucky, a great gambler or he has something up his sleeve.
According to the website The Daily Dot, during this fruitful weekend, Nakowa's gambling didn't start as well as it ended, with the player losing hundreds of Bitcoins. However, he kept playing in his fearless style and ripped off the casino, leaving them about 2,000 BTC in the red. Nakowa's win was so big that Just-Dice is now waiting for the help of the casino's saving account, which has about $5.6 million.
The higher betting sessions happened on Sunday evening: in just 18 seconds, Nakowa won more than 1,000 Bitcoins in 10 rolls. That means about $6,833 per second! Making the weekend's math, his wallet got stuffed with 11,000 BTC, but a lot of investors and observers got suspicious because a lot of strange events happened in simultaneous. Just-Dice is known for attracting  investors that can put money into the website for other players to play against. They get to keep any profits and losses made on their Bitcoins.

When Nakowa came online on Friday, and noticing what was starting to happen, several investors tried to retrieve their money from Just-Dice, but a DDoS attack affected the casino for several minutes, making it impossible for the investors to withdraw their money. When the effects of the attack were over, Nakowa had won some high bets.
So it's not strange at all that investors are "afraid" of the gambler. One of them even created a Twitter account to let others know when Nakowa gets online. This way, they can try to divest as fast as they can.
These same investors started spreading theories about the gambler: is he just lucky or has he figured out how to make the most or even hack Just-Dice? Is he an individual or a group betting strong? Could he even be a Just-Dice employee trying to steal money from the investors? For now, no one knows for sure. What we know is that Nakowa, whoever he is, is 11,000 BTC richer.