Update: This contest has ended, the winner is Francois Harris from Cape town South Africa, congratulations!!
A new month has arrived and it's time for a new giveaway contest (yeeeyyyy!!!). Last month's winner was Saipul Bakri from Malaysia.
We're giving away a brand new Bitcoin TREZOR!!
TREZOR is probably the safest Bitcoin wallet you can find today with all of the benefits of cold storage and all the flexibility of a hot wallet. We just reviewed the TREZOR a few week ago.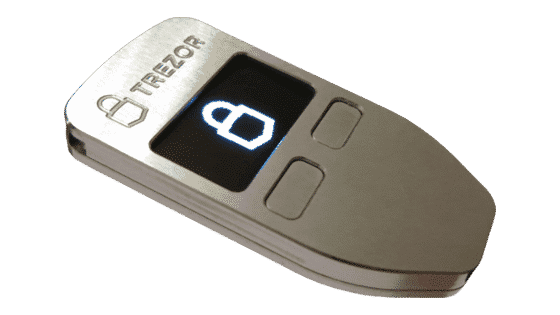 we also managed to get a 10% promo code for the giveaway period (until Nov 17th). To get the discount just enter 69e58bab723d when purchasing the TREZOR online.
If you decide to get a TREZOR and end up winning the contest we'll send you the full retails value ($120) so it will still be like getting it for free 🙂

The contest is pretty straight forward:
Answer a simple question to prove you're human
Enter your email address to subscribe to 99Bitcoins
Click on the link inside the confirmation email we send you
You're in!
Keep in mind that when you enter your email you are actually subscribing to 99Bitcoins' mailing list – this means you will be getting updates from the blog about twice a week. We almost never send out promotional stuff and you can unsubscribe at any time, so the choice is yours.
After entering check your inbox for instructions.
If you can't find our email try checking the spam folder as it may have accidentally arrived there. If you're using Gmail make sure to drag the email to the "Primary" tab if it fell into the "Promotions" tab" – this way you won't miss out if we send you an email that you've won (the first winner of the Trezor didn't receive the prize because he didn't reply to our winning email).
Remember – if you win, we will email you at this address, if we don't hear back from you within 48 hours we move on to the next person in line.