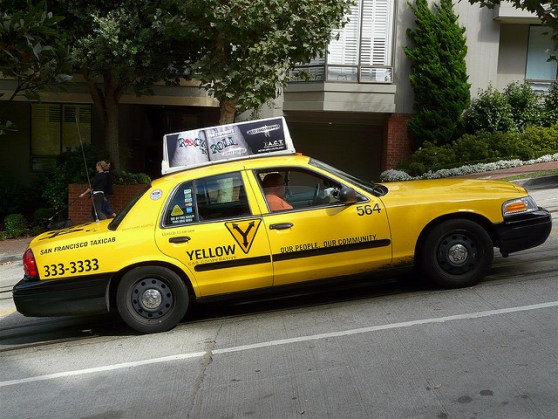 It's kind of an irony… Starting this week, 375 taxi cabs in San Francisco are playing a video with the theme "We use coins" on their seatback monitors. Besides the video, 75 of these 375 taxis will feature a still-image monitor.
Unfortunately, while the cabs are promoting the digital currency, they aren't still accepting it as payment. But, even more ironically, San Francisco's Yellow Cab Cooperative does accept payments using a specific payment system: the Yellow Travel Card.
It's a good step towards publicizing cryptocurrency, but it is gonna be effective? Bitcoiners highly doubt it. Especially because the "We use coins" video focuses a lot on how to mine, rather than explaining how to spend or accept Bitcoins.
A user of Reddit named k2p, who has watched the video, gives his opinion. "What is Bitcoin's most visual-friendly advantage?" he asks. "The simplicity of money transfers. Imagine someone at a garage sale trying to accept credit cards. Imagine some girl scouts going door to door selling cookies trying to accept credit cards. Now, switch that over to Bitcoin. All they need is a smartphone. They don't need a driver's license or credit history. It's just as simple as taking cash, except without the need to carry wads cash wherever you go or deal with change".
That's the point that San Francisco cabs are, apparently, missing for now!