The Bitcoin forex trading platform Coinsetter, based in New York, announced it will soon be submitting an application for a BitLicense, in order to establish a "fully compliant trading platform with US banking options".
The good news follows other announcement, this one made by the New York State Department of Financial Services (NYDFS). The authority, which plans to release BitLicense regulations on or before the end of June, will be considering "formal proposals and applications in connection with the establishment of regulated virtual currency exchanges".
According to Coinsetter, this is "a positive step forward in enabling US traders to trade Bitcoin on domestically located exchanges". Besides, it will also promote the creation of "a regulatory framework that allows Bitcoin to grow as a technology", the company added in a statement published this Tuesday (11).
If the NYDFS decides to accept Coinsetter's regulatory licensing, that will enable the company to grow as an exchange and accept ACH deposits, domestic wire transfers and other United States-related banking services, options previously requested by many users.
Coinsetter's main goal is "to bring a safe and transparent Bitcoin exchange to the US market".
Is Saxo Bank considering Bitcoin?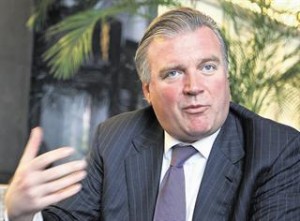 In the meantime, there is also good news coming from Denmark. The CEO and co-founder of Saxo Bank, Lars Seier Christensen, has declared he is a supporter of digital money, adding that Bitcoin could be a great investment for the bank's clients.
"It's not something we think that could happen here and now. But we are experimenting a bit with it and I also bought some Bitcoins personally in order to keep up and to have the opportunity to try some payment mechanisms", Christensen revealed to Business.dk.
Among some concerns regarding Bitcoin's volatility and potential flaws, the CEO of Saxo Bank also said the current financial and banking systems are not perfect, especially for "someone who loves freedom".