As Bitcoin's price continues to rise recently we've been getting a lot of emails from people who are asking if it's better to mine Bitcoins or to buy them. Last year, when Bitcoin was initially covered due to the crisis in Cyprus, many people took up the "hobby" of home mining. At that time (April 2013) it was still possible to generate a nice amount of Bitcoins through mining at home with your CPU or even a graphics card. But since then mining has become much more difficult and today it's almost impossible to mine at home without investing a substantial amount of money.
The question remains – if you had $10K to invest in Bitcoins today, would it be better to just buy Bitcoins with this money or use it to get mining equipment and mine them.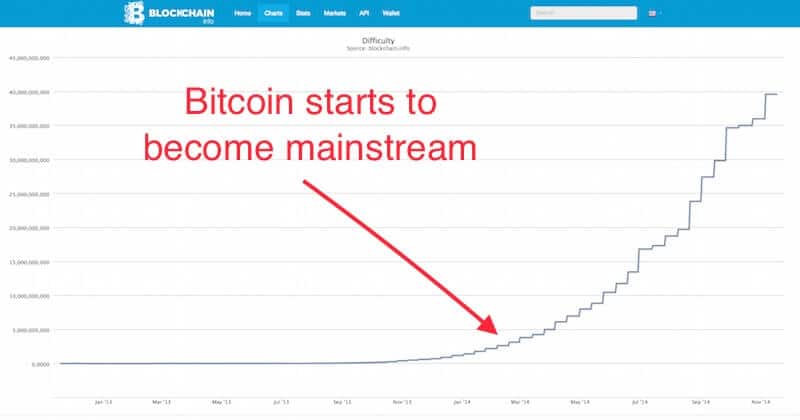 So how much Bitcoins will $10K get you through exchanges?
Well if you're going to buy Bitcoins that's an easy answer. At today's exchange rate you can get somewhere around 25BTC (I use CoinLlama to calculate the best possible price). So now the question remains can we beat this in the long run by mining.
Of course there is no simple answer to this since the question to is Bitcoin mining profitable depends on many variables such as electricity cost, the increase in mining difficulty etc. But for the purpose of this post I will assume that I live in Louisiana USA (this is the lowest cost per Kilowatt you can find in the US today).
Finding a good Bitcoin miner is quite the hassle
Since most of my money will be spent on my mining rig it's important to choose wisely. The problem with many mining companies is that their products are out of stock most of the time and they create pre-orders, here is an example form KnCMiner. I don't like this method since it's just calling for trouble (e.g. Butterfly labs).  After searching some more online I found this pretty powerful 2TH/s Bitcoin miner from Bitmain which seems to be in stock.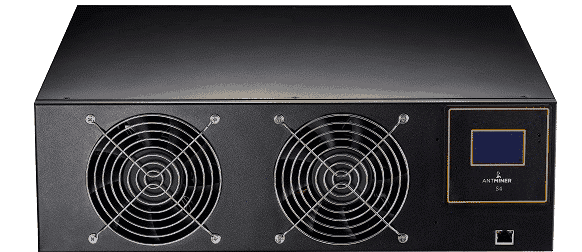 how many Bitcoins can I mine with $10K ?
Now I'll head up to my Bitcoin mining calculator and drop in the numbers, the only problem is that there are 2 variables which I'll have to guess. The first is how much will the Bitcoin mining difficulty increase over time. The second is what will be Bitcoin's exchange rate once my money runs out. Fortunately since I'm only comparing mining to buying and not testing for overall profitability I have no need for the second variable – meaning, I only want to see if I can get more than 25 Bitcoins through mining.
I will used up $8750 to buy 7 Antminer S4-B2 miners. On checkout I can choose to host my miners in a hosting center in China. This is probably recommended since it will allow me to avoid storing and cooling the miners myself (they are very hot and loud).  Another option would be to host and ship the miners directly to me. Seeing as the shipping costs would be ~$825 I may prefer to ship my miners directly to the hosting center (~$277 shipping cost). Even though the electricity cost in Louisiana (~$0.0977/KW/Hour) is lower than the hosting farm ($0.12/KW/Hour) I still prefer to ship the miners to the hosting center.
Total expenses up until now:
Miners – $8750
Shipping – $277
Hosting price per day – $4.587
Electricity cost – $0.12/KW/Hour = $2.88/KW/Day
So now that I'm all set it's time to see how many Bitcoins I can get out of these babies. My daily expenses add up to $7.467 which mean I can run these miners for 130 days before I run out of money. I'll put all of the variables into a Bitcoin mining profitability calculator and try to figure out how much BTC I'll be able to generate.
The result….well it depends 🙂 since some variables need to be guessed different calculators will show different results. However NONE of the calculators I used showed that I will make more than 25BTC through mining. Most calculators suggested I'll make around 23BTC (almost head to head with buying Bitcoins) and some suggested I'll make as little as 10BTC. I can't say which ones are more accurate since many guesses are taken into account with these calculators. Keep in mind that there's also a time factor where you get the money 4.5 months after you've made your initial investment.

So who's the winner ?
I guess if you're looking at mining as a long term investment than perhaps it can generate you more coins in the long run but it's also much more risky. First of all miners can break down, and even if you host them somewhere accidents do happens. Also there's no way to know how high or low will the Bitcoin mining difficulty reach so numbers can change drastically. If you want an immediate winner than I'd definitely go with buying Bitcoins instead of mining them.
Keep in mind that this post was mainly theoretical and there's a lot of hassle and unexpected events I didn't take into account (shipping delays mainly), but it should give you an idea about what to take into account before jumping into Bitcoin mining.