Only a few weeks after opening the door to Bitcoin, a representative of Microsoft has now revealed that the company might be considering new cryptocurrency-related experiments in the near future.
Not long ago, the North American giant announced its decision to accept BTC, but so far only United States-based Xbox and Windows users are allowed to top up their accounts using Bitcoin.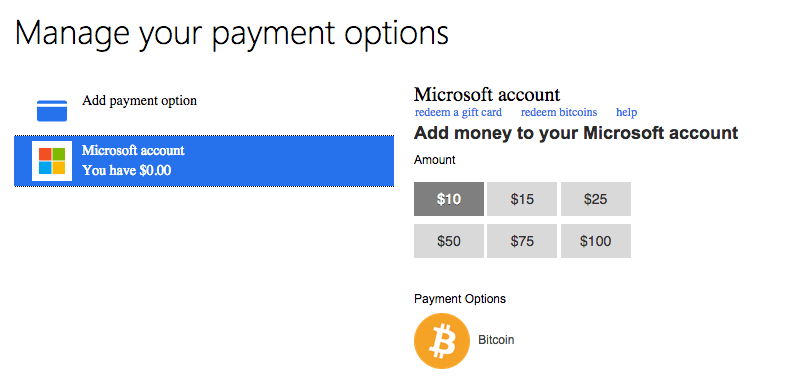 Although the news caused excitement in the Bitcoin ecosystem, this means the crypto-experience provided by Microsoft is quite limited. However, the restrictions might be temporary.
The company is apparently hinting at a "global" experiment with Bitcoin and related technologies. The information was made public by a Microsoft spokesperson.
We are a global company, and we always think about our markets globally, be it for Bitcoin or for all of our services and products.
"The technology behind Bitcoin also represents an interesting set of new technologies to explore in the world of distributed, connected devices", the spokesperson said. The representative added that whatever Microsoft might do, the company "will do it in a smart way to ensure we meet our customers' needs while respecting local laws and regulations".
This statement confirmed the speculation launched by Sonny Singh, chief commercial officer of BitPay, in December 2014. Following Microsoft's announcement, Singh said that he believed that the tech giant had a global plan involving long-term Bitcoin integration.
The co-founder and current chairman of BitPay, the world's leading digital payments processor, is confident in this process. According to the entrepreneur, "people are using their [Microsoft's] products and operating system in many parts of the world that don't have credit card penetration. It's difficult for many consumers to actually be able to put money in their Microsoft accounts". A problem that Bitcoin would be able to solve in a snap.