If you are looking for an app that can help you keep track of cryptocurrency's price, there's one called "Bitcoin Alarm"… that you should avoid. The Windows application promises to send price alerts by SMS to a mobile phone, but is really trying to steal your BTC.
The warning was launched by Kenny MacDermid, a research analyst at the security company Arbor Networks, according to the site PC World. The expert analyzed the app's code and determined that the "Bitcoin Alarm" is actually well-cloaked malware. "The site promises a tool to notify you of market changes by SMS, without ever mentioning any nefarious behaviour", MacDermid wrote.
Bitcoin Alarm

The application's website was created on November 19 (according to data from Domain Tools).
There's a YouTube video showing how to install the application, which was uploaded two weeks ago.
The video shows a Windows computer set for German.
The research found out that "Bitcoin Alarm" contains an encrypted file that is nothing less than a remote-access Trojan called NetWiredRC. This piece of malware can be used to steal login credentials. In this case, it can also be used to steal Bitcoins, the researcher says.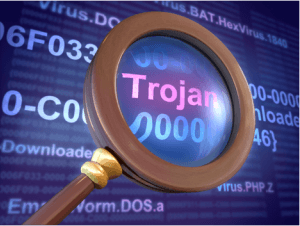 "This free utility is nothing more than malware with very low detection rate being spammed to anyone that might have a Bitcoin sitting around", MacDermid guarantees.
The application also contains a script that is even able to check if a security software from Avast is running, avoiding it by "going to sleep". Why should any program try to look for an antivirus engine if it has nothing to hide? That's the main question here.
The analyst at Arbor Networks submitted "Bitcoin Alarm" to VirusTotal, the online service that uses four dozen antivirus suites to parse suspicious software programs, but only Kaspersky Lab's antivirus was able to detect Bitcoin Alarm. Now, more suites are picking up on the malware.