Hey, thanks for signing up!
Before I can send you your first lesson I need to make sure that I've got your correct email address. I've sent you a confirmation email to the email address you've entered. Click on the link inside the confirmation email as shown below. I will only send you relevant Bitcoin information, I will never share your email address with anyone else and you will be able to unsubscribe from this list at any time you like.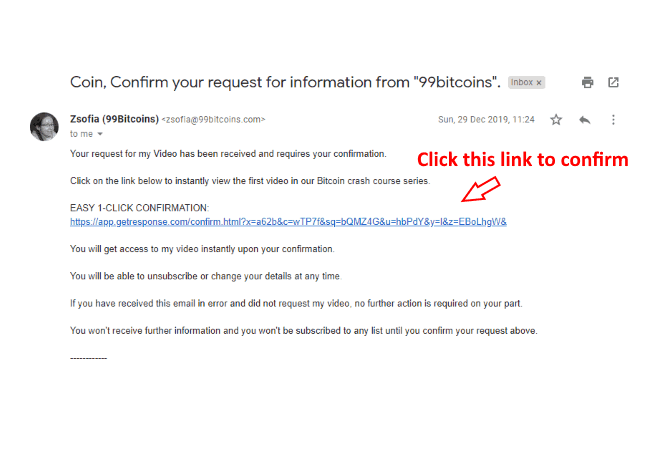 If you're using Gmail please read this short tutorial about how to make sure you receive future messages from 99Bitcoins. If you can't find the confirmation email try checking your SPAM folder as it may have accidentally been placed there. If you still can't find it please contact me.
Back to the previous page