The Mt. Gox debacle is causing a change in the way Japanese authorities see Bitcoin. The vice finance minister Jiro Aichi said the development of any regulation addressed to the world's most famous cryptocurrency should involve international cooperation.
The goal, according to Reuters, is to avoid loopholes. While commenting the Mt. Gox case, Aichi claimed the Japanese finance ministry would respond to the problems "if necessary", but it would firstly have to investigate what was happening.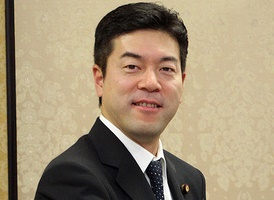 The minister said that "many other agencies are related" to the case and involved in the investigation. "As for its legal position, a currency [under Japan's jurisdiction] would be coins or notes issued by the Bank of Japan. At the very least, we can say Bitcoin is not a currency", Aichi added.
Mt. Gox website is currently down, as well as the exchange's Twitter feed, which recently went blank amidst the turmoil that caused the downfall of the company.
A document now circulating on the Internet states that over 744,000 BTC went missing from Mt. Gox during the last years and that the exchange is currently insolvent.
Both North-American and Japanese authorities are currently looking into the case. Mt. Gox has already received a subpoena from the US Attorney's office in New York.
The whereabouts of the exchange's CEO, Mark Karpeles, are still unclear, as the main new Mt. Gox office remained deserted during this Thursday (27).