We already knew that Bitcoin and alpacas had a special "connection" since we published this article, where we suggested that you spend your digital currency buying super comfy alpaca socks. However, there's much more to this story, since alpacas are being considered the unofficial mascot of the cryptocurrency world.
If you never saw an alpaca, we can tell you it looks a lot like a llama, but on a smaller scale. The animal has a long history of domestication and people have been using its wool for centuries, since it's warmer and softer than sheep's wool. Besides, alpaca wool has no lanolin, which means the fibers are hypoallergenic.
This leads us to one of the main reasons that explains the success of alpaca socks and their lasting presence in the Bitcoin universe: they're very nice and were one of the first products that people could buy with digital coin. Some guys in a forum even considered creating a mascot inspired in an alpaca.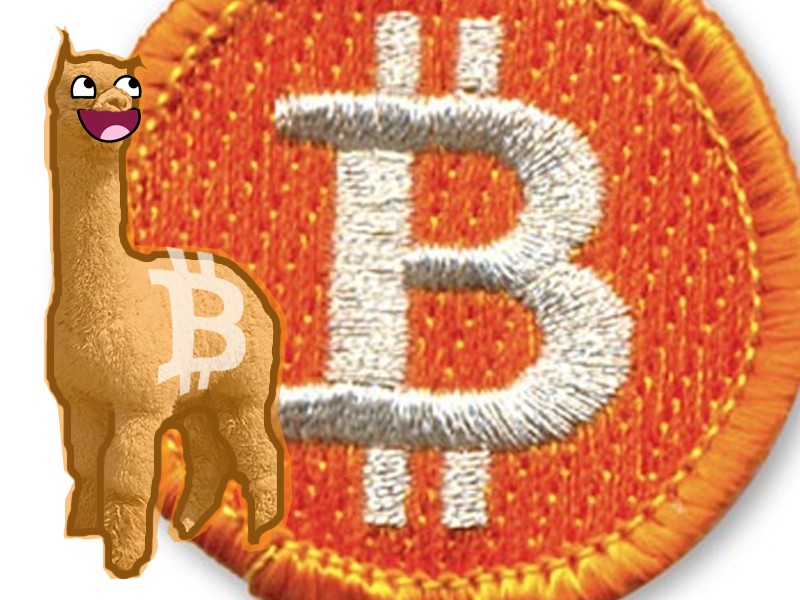 This connection is also referred in the Bitcoin wiki page and in the story of Bernard Von NotHaus, the  creator of the Liberty Dollar, who was called a "domestic terrorist" for issuing his own currency. After this accusation, he said "We are alpaca-sock-wearing crypto-terrorists". Nice slogan, by the way!
And who's the biggest winner in all this story? No, it's not the alpacas. It's the company that produces the alpaca socks, the Grass Hill Alpacas farm in Haydenville, Massachusetts. According to the owners, sales have skyrocketed between 75 and 100 percent since they started accepting Bitcoin.
Today, you can still trade your Bitcoins for these nice and fluffy socks and, like Bernard Von NotHaus, declare yourself a true "alpaca-sock-wearing crypto-terrorist".