Dash Mining Hardware – Antminer D3 Review
Last updated: 1/21/21
Dash is an anonymous cryptocurrency that has become pretty popular. In this post I will review the Antminer D3, the best X11 miner currently available on the market.
Antminer D3 Review Summary
Although Dash was originally intended to be ASIC-resistant, ASIC miners capable of mining Dash's X11 algorithm were nevertheless developed. Going strong since mid 2017 is Bitmain's Antimner D3.
You can find both new and used Antminer D3s online. Sub-models vary by hashrate and power consumption, so choose carefully. The Antminer D3 model reviewed here has a 19.3GH/s hashrate.
Before buying your mining hardware, make sure you use a Dash mining calculator to see if you can make money mining Dash overall .
That's the Antminer D3 in a nutshell. For a detailed review keep on reading, here's what I'll cover:
---
1. Dash Mining Overview
Dash (formerly known as Darkcoin, and XCoin before that) was created by Evan Duffield, with the thought to "add anonymity to Bitcoin". After a few bumps in the road (e.g. the controversial 32% premine scam), Dash has gained its spot to become one of the more popular coins currently out there.
Although originally intended to be ASIC-resistant (mined only via CPUs & GPUs), ASIC developers found a way to mine Dash's X11 and it is now possible to mine it using much more powerful hardware.
---
2. Antminer D3 overview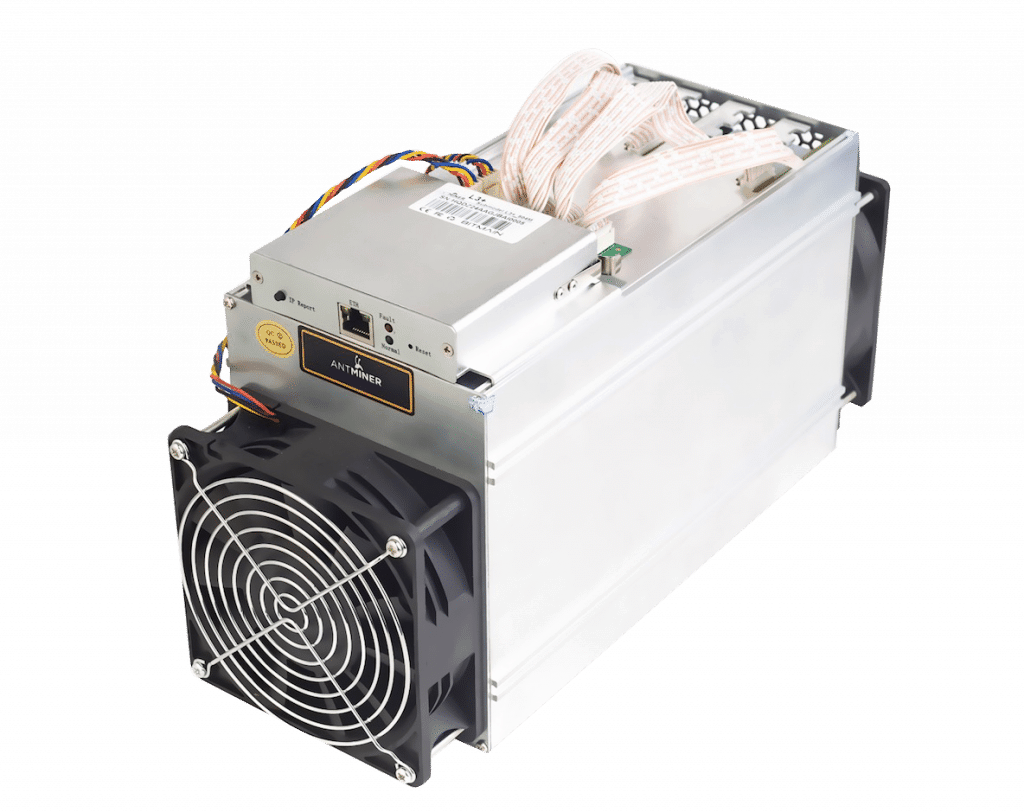 March 2019 update: By the end of 2018 Bitmain had released the Antminer D5 (not to be mistaken with the DR5), which is the newest X11 ASIC mining hardware.
However, very little info is currently available for it and seems it is mostly available for Chinese customers. Due to that, we will not review it in this guide for now.
The Antminer D3 from Bitmain is currently the most efficient ASIC miner for Dash. The D3's first production run began shipping in mid-2017 and quickly sold out, as it offered a major performance advantage over the competing ASIC and GPU miners.
As with Bitcoin and Litecoin ASICs, Bitmain wasn't first to market with a Dash miner. That honor belongs to the iBeLink DM384M, which was released in Q1 2016. However, as with Bitcoin and Litecoin ASICs, Bitmain's product offers peak electrical efficiency.
---
3. Antminer D3 Efficiency
The D3 achieves an impressive hashrate of 19.3 GH/s while consuming 1350W of electricity. It realizes an efficiency rate of 0.07 J/MH. This contrasts very favorably with the iBeLink DM384M, which produces only 384 MH/s.
To put this into perspective, the D3 gets about 50 times the hashrate for only about 1.9 times the power consumption.
For a fairer comparison, consider the Baikal Giant-A900 X11 ASIC. The Giant, the former leader of the X11 mining field, hashes at 900 MH/s for only 216W.
However, the D3 gets over 16 times this hashrate for a little over six times the power consumption. The A900 does, however, have the advantage of being able to mine five more algorithms in addition to Dash's X11.
Finally, iBeLink's latest offering, the DM11G, achieves 11 GH/s and draws 810W. This means that it gets 56% of the D3's hashrate for 60% of the energy, which puts the two miners more or less shoulder-to-shoulder as far as the specs on the box state.
The only downside is the DM11G's steep upfront cost—more than double the D3's for both used and new. If you're able to get one at a better price, you should consider it as a possible alternative to the D3.
---
4. Antminer D3 Weight and Size
The D3 weighs 5.5 kg, and the recommended PSU (Bitmain's, APW3++, sold seperately) weighs 3 kg. The D3 measures are 320 x 130 x 190 mm. Its low weight and small size compare favorably with other X11 miners; the DM11G, for example, weighs 21 kg and measures 490 x 350 x 180 mm.
---
5. Antminer D3 Profitability
A very important step before you buy the D3 (or any other miner for that matter) is to test it for profitability. To do that, you can use our very own Dash mining calculator:
| | |
| --- | --- |
| Difficulty Factor | |
| Hash Rate | |
| DASH/USD Exchange Rate | |
| DASH/Block Reward | |
| Pool Fees % | |
| Hardware Cost (USD) | |
| Power (Watts) | |
| Power Cost (USD/kWh) | |
Just fill in the data for your hardware's price, electricity costs and the D3's specs as they appear on the manufacturer's page. The outcome of your possible return per these parameters will appear below the calculator.
When considering the outcome, it's important to remember that:
Both the difficulty and the price (in USD) can and will change over time. While the price can go both ways, from past experience it is highly probable that the difficulty will only go up over time. Basically, this means that the profitability projection is only true for the moment of calculation.
The costs of additional essential mining gear e.g. cooling equipment and PSUs are not included in this calculation.
---
6. How to Buy the Antminer D3
The D3 is available both new and second-hand from various re-sellers.
While local resellers will ship it to you more quickly and allow you to dodge import duties, you should be aware that many scam re-sellers exist and may take advantage of the demand for new mining equipment. If you buy via a reseller, ensure that they're reputable first.
I personally got burned by such a scammer on Amazon as well.
Shipping costs and times from China must also be taken into consideration. Certain re-sellers promise fast delivery times and cheap shipping within the United States (and some other regions). Long shipping delays eat into expected profits.
As others receive their D3s and begin mining, mining difficulty rises accordingly.
Note that unlike Bitcoin's two-week delay, Dash's difficulty re-targets roughly every two minutes and forty seconds, or with each new block found.
---
7. Conclusion – Is the Antminer D3 Worth It?
Until further data becomes available for the new and more powerful D5, the Antminer D3 is still the best X11 miner available.
As stated above, before spending all your hard earned money on mining hardware, make sure to run the numbers on our Dash mining profitability calculator. Mining is a risky business, it involves a significant initial investment. Don't invest more than you can afford to lose.
Have you had any experience with the D3 or Dash mining? Let me know in the comments section below.