The tech-savvy city of San Francisco, in the United States, is getting ready to welcome a major Bitcoin-related event on March 25th and 26th. The invitation-only CoinSummit San Francisco will connect entrepreneurs, investors and hedge fund professionals from the world of cryptocurrency with the help of several well-known names.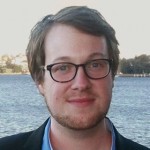 The Yerba Buena Center for Arts is the place chosen to hold the event, whose program is a list of true Bitcoin stars.
Besides Nicolas Cary, CEO of Blockchain.info, the angel investor Roger Ver (also known as "Bitcoin Jesus"), Jeremy Liew of Lightspeed Venture Partners or Micky Malka of Ribbit Capital, the conference will also be attended by Dogecoin's co-founder, Jackson Palmer, who will be making his first public appearance as the "father" of the Shiba Inu-powered cryptocurrency.
Here is the complete program:
Day 1 – Tuesday, March 25th, 2014
09:30 – 10:30
Registration and coffee
10:30 – 10:45
Opening remarks and greetings
Pamir Gelenbe, CoinSummit
10:45 – 11:15
Bitcoin and virtual currencies – key metrics and growth
11:15 – 12:15
VC panel – investment opportunities in the Bitcoin space
Micky Malka, Ribbit Capital, Jeremy Liew, Lightspeed Venture Partners, Hemant Taneja, General Catalyst
Moderated by Jeff Clavier, SoftTech VC
12:15-13:15
Networking and lunch
13:15 – 14:00
Panel session: regulatory and legal challenges
Patrick Murck, General Counsel, Bitcoin Foundation, Constance Choi, General Counsel, Payward, representative from government
14:00 – 15:00
Start-up pitches
15:00 – 15:45
Panel session: angel investing in the virtual currency ecosystem
Naval Ravikant, Angellist, Ben Davenport, Angel Investor, Roger Ver, Angel Investor
Moderated by Shakil Khan, CoinDesk
15:45 – 16:15
Coffee and networking
16:15 – 17:00
Panel Discussion: The rising stars of the Bitcoin start-up ecosystem
Nic Carey, Blockchain.info, Chris Larsen, Ripple Labs
Moderated by Nick Shalek, Investor, Ribbit Capital
17:00 – 17:45
Panel discussion – what's next for Bitcoin mining?
Emmanuel Abiodun, Cloudhashing, Jez San, Investor
Moderated by Tuur Demeester
17:45 – 20:00
Cocktail Party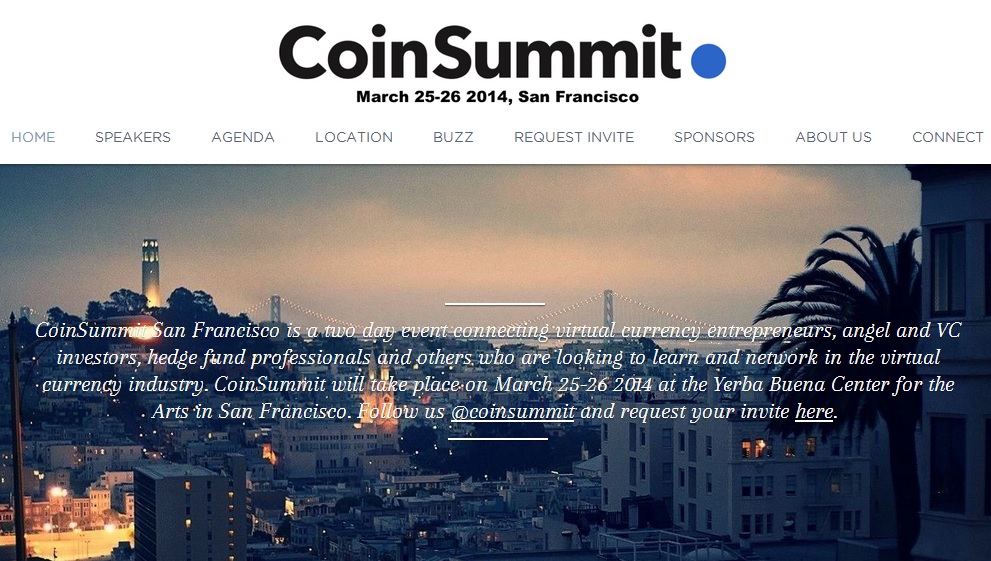 Day 2 – Wednesday, March 26th, 2014
09:00-10.00
Debate: Bitcoin is a flash in the pan!
Professor Susan Athey, Stanford, Wences Casares, Lemon, Jonathan Levin, Coinometrics
Debate moderated by TBC
10:00-11.00
What's next for Bitcoin exchanges?
Nejc Kodric, Bitstamp, Jesse Powell, Kraken
Moderated by Steven Waterhouse, Pantera Capital Management
11.00-11:30
Networking and coffee break
11:30-12.30
Decentralized Applications – the future of Bitcoin and virtual currencies?
VItalik Buterin, Ethereum.org, Anthony Di Iorio, Ethereum.org, Brock Pierce, Mastercoin Foundation
Moderated by Adam Levine, Let's talk Bitcoin
12.30-13:30
Networking and lunch break
13:30-14.30
Global opportunities for cryptocurrencies
Nick Shalek, Investor, Ribbit Capital, other participants
Moderated by Peter Vessenes, Chairman, Bitcoin Foundation
15.30-16.30
Merchant opportunities in the Bitcoin Space
16:30 – 17:30
Closing Remarks
Pamir Gelenbe, CoinSummit