Zhang Zhang clearly does not share the same vision as the Chinese financial authorities when it comes to Bitcoin. The Chinese musician recently released a new very special song entitled "We are all Bitcoin", promoting the world's most famous cryptocurrency in a country that has been sending mixed messages regarding the legality of digital money.
The song highlights how Bitcoin is a symbol of freedom and honesty, destroying barriers and frontiers on a daily basis. Zhang Zhang even praises Bitcoin as a "miracle" in this song, which can be found on YouTube.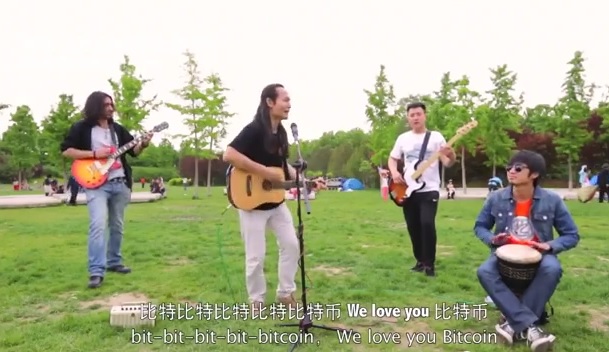 "We are all Bitcoin" has been getting thousands of compliments from the cryptocurrency community, as well as digital donations sent by some generous Bitcoiners.
In the meantime, the Chinese authorities have ordered a blackout regarding every piece of information coming out of the Global Bitcoin Summit 2014, which means no journalist or media was allowed to broadcast information about the event that took place in Beijing during this weekend (10th and 11th).
The independent news publication China Digital Times (CDT), based in California, published a set of censorship instructions delivered to the Chinese media by government officials.  The set, emailed on May 7th, contained several orders addressed to the media, but the last item on the list caught the Bitcoin community's eye.
(5) The Global Bitcoin Summit 2014 will be held on May 10-11 in Beijing. All websites are asked not to participate in or report on the summit. Do not hype Bitcoins. All reporting on Bitcoins must henceforth accord with the specifications of financial regulatory agencies. Please carry out the above immediately.
CDT did not reveal which Chinese organization disclosed the memo in order to protect its source, but the news is reinforced by the decision announced by some local exchanges.
The companies OKCoin, Huobi, BTC China, BtcTrade and CHBTC announced in a joint statement that they would not be attending the summit, according to CryptoCoinsNews. Apparently, the exchanges were forced to officially abandon the event due to an order issued by the government. They also had to vow to "curb excessive speculation" and "comply with all state policies and regulations".
Images from YouTube