When the term blockchain is mentioned, what comes to the minds of most people is Bitcoin. However, times have changed and today, the technology is slowly finding its way into various fields including health and food production sectors. The main reason for this paradigm shift is the heightened transparency, efficient management and the multiple possibilities, which characterize the block chain technology. This article looks at the influences that block chain could have on both the food we eat and our general body health.
Customized eating habit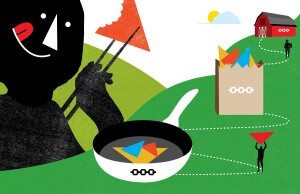 You would agree that in most cases, you never know about the production process of the food you place on your dinner table during meal times. It is said that what you eat, defines you. Therefore, if you are able to know the entire production chain of a particular food product, it will be better. While there are not many people who are very concerned about such information, it is bound to change sooner than later, as the blockchain wave sweeps across the food sector.
As people go towards healthy living, they are more concerned about what they eat. Researchers have also invested their time and efforts to trail the production of various foods and their effects to human health.  It is only natural that you would like to know more about what you eat, at least for the sake of health.
The block chain technology can transform the food industry by collecting, analyzing and storing information related to certain foods such that the consumers are able to access it.  While the consumers will gladly appraise this, some manufacturers would not want the information about their production chain to be revealed. At a time, when there is rampant pollution of soil and water, we cannot leave anything to chance. It is time you cared about what you consumed. Using block chain technology, the entire process of manufacturing various foods can be put out to the public to see.
Whole new medical experience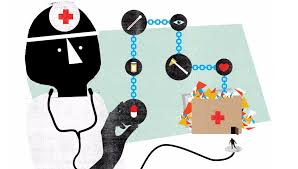 Block chain is being used in the medical field, to improve the health care experience. It is known to produce expendable health records, ensure effective supervision of the patient's medical adherences and have an eye on new opportunities for enhancing the health care.
Block chain technology is an asset especially for patients with chronic diseases. Such illnesses can turn fatal, if there is nobody near to take care of the patient, when they encounter an attack, in case of a heart condition. However, with the emergence of the Electronic Health Records, those with chronic illnesses can at least experience a sigh of relief.  Today, it is possible to carry your health information to where you go. Hence, no matter what happens to you, the nearest health provider is able to treat you, at once.