In an effort to promote cryptocurrency, Bitcoin experts have been focusing on fiat currency's most susceptible areas and the remittance market is one of them. While regular international transfers should be easy and quick by now, it is often a problematic and costly affair. There are charges, foreign exchange exposure risks and regulatory authorities in the background.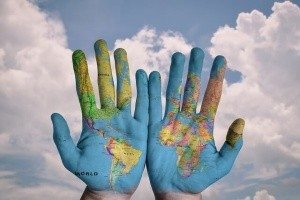 You can't choose how and where you're born, but you can choose where you want to live. And that is why the remittance market exists, to allow people to transfer money from one country to another. 
For instance, if you work in Switzerland and your family lives in Sri-Lanka, you will need to make remittances regardless of the amount you will lose in the process. There is no way around it. Hence, you will be charged based on the rates of the services you are using such as Western Union and Money Gram. In other words, sending remittances might become an overwhelming and costly experience.
The only hope is Bitcoin. Cryptocurrency promises no border-focused rates and almost fee-free services. It presents itself as the solution for the tedious and expensive process of sending remittances. This year alone the total remittances market is expected to reach $608 billion, but there are expectations of a cheap and efficient alternative. And although a complete revolution is almost impossible in the near future, Bitcoin holds a lot of potential. However, to improve the market, we need to understand the challenges first.
[tweet_box design="default"]The only hope for the remittance market is Bitcoin. Cryptocurrency promises no border-focused rates and almost fee-free services.[/tweet_box]
Remittance fees
Remittances' biggest flaws are the high fees charged by major companies. According to AXA Strategic Ventures, money transfers cost up to 10 percent in charges. The World Bank's report for the second quarter of 2015 assessed the cost incurred when sending about $200 to 227 corridors drawn from 32 countries out of 89 nations. The cost amounted to 7.68 percent, which was lower than the previous 7.72 percent. This is just an average, but it clearly shows that some countries charge less for remittances, whereas others are exorbitant.
On the other side, Bitcoin's non-existent or smaller fees are an advantage. Of course, there are costs involved in a Bitcoin transaction (levied by miners or the exchanges that process the transactions), but they are much smaller when compared to the exorbitant fees listed previously.
Forex
Bitcoin proponents also cite Forex as one of the main challenges to their venture. Exchanging money in some countries, especially with volatile currencies, will affect the value of the money remitted home.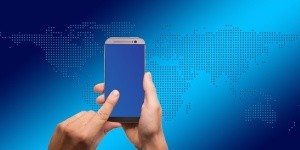 However, Bitcoin transactions are affected by the ruble of volatility. There is also no market for Bitcoin in developing nations and there are still few employees in developed countries that get paid with digital money. This means you will need to convert British pounds into Bitcoin and then to Indian rupees, for instance, which adds even more problems to the equation. Hence, Forex exposure is one problem that Bitcoin may not solve.
Can Bitcoin work?
Still, Bitcoin is already a well-known solution for financial problems in various countries in Africa and Asia. Hong Kong has Bitspark, Kenya has BitPesa, Nigeria has Bitstake and the Philippines have Palarin.
Focusing on Kenya's BitPesa, its success is not guaranteed. Kenya is a lower middle-income country and a large percentage of the population relies on subsistence agriculture. There is also a lagging infrastructure and religious and ethnic conflicts.
Financial inclusion is not something you would expect in this country. All the same, Kenya has embraced mobile money transfer systems such as M-PESA. Luckily, this opens the door for Bitcoin. However, it will only pick up if the citizens embrace other Bitcoin solutions, as well as remittances.