Last updated on October 13th, 2017 at 03:10 pm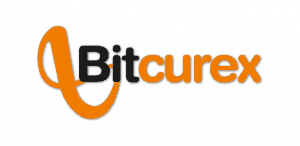 As the economic situation in Greece keeps on trending downwards, it has led to some level of excitement in the Bitcoin world. There have been claims that the price increase, which has characterized Bitcoin market, is attributable to the situation in Greece. However, no proof has been brought forward to show the claims hold any water.  All the same, this notion has not kept giant players in the money exchange market, from coming to the rescue of Greece citizens.
Latest developments
Since the economy of Greece is on the verge of collapsing, its people are doing all they can to dispose of their liquid cash. However, most banks in the country are not yielding to the citizens demands. This maybe because of the fear, it will have detrimental effects, on the previously lucrative banking industry. It has made the chances for the citizens to be leaner, since they cannot invest their funds outside Greece.
The other remaining option is to invest in precious metals including silver and gold. A few years ago, this could have been the most intelligent investment option available but not anymore. It is a fact that the banks will honor your request, if you approached them. However, if the Greece economy falls to its knees, you need not to be a skilled financial analyst to know that the gold reserves will be first to be depleted. This is because gold holds the highest value in Greece.
But, that does not mean that Greece population will lose all they have. Bitcoin is a renowned money exchange platform, which may be the only relief for the citizens and the government at large. This can be affirmed by the large number of Greece citizens, who are hungry for information on Bitcoin, in bid to find out its efficacy to the country. One of the Bitcurex representatives have reported that more citizens from the country are contacting their customer support centers for more details on Bitcoin and whether it can be used in Greece.
While most people are asking about Bitcoin, it does not imply that they know about the functioning of the digital currency. Nonetheless, it shows that the citizens have begun to have doubts about the fiat currency system and are ready to welcome any other options, which may be available. If this is true, then Bitcoin will be among the choices to select from.
Launching of "No Fees for Greece"
With the possibility of Grexit approaching, Bitcurex is among the money exchange players, who are looking at the Greece financial situation as an opportunity rather than a problem. It has launched a promotional campaign geared towards those citizens who are interested in Bitcoin. The "No Fees Greece" could not have come at a better time than this. Its main objective is to allow Greek citizens to purchase and sell Bitcoin on Bitcurex arena at zero percent fees for a period of three months.
Bitcurex was established in 2012, as a Polish Bitcoin exchange. It might not be popular in the Bitcoin media forums but is among the most famous European Bitcoin exchanges. As they push for Greece to adopt Bitcoin, they also want to create a niche in the European Bitcoin world. Their effort to help the economically ailing Greece is enough to lure customers from other parts of the European Union, into their platform.

Mainul is a student at Khulna University in Bangladesh. He is an avid Bitcoin fan since late 2013. Mainul covers stories from within the Bitcoin community, cyber crimes and Bitcoin adoption.