Last updated on January 2nd, 2018 at 12:00 am
The United States Securities and Exchange Commission (SEC) announced this Tuesday (3rd) that Erik Voorhees, founder of websites like the well-known SatoshiDICE, is being charged for publicly offering shares in two Bitcoin-related ventures without registering them. 
Voorhees is known in the cryptocurrency community for being the founder of two famous platforms: SatoshiDICE and FeedZeBirds. While the first is a gambling website that was sold for more than $12 million back in July 2013, the latter can be described as a system that pays users automatically for retweeting sponsored messages.
According to the SEC, Erik Voorhees "published prospectuses on the Internet and actively solicited investors to buy shares in SatoshiDICE and FeedZeBirds". The problem is that "he failed to register the offerings with the SEC as required under the federal securities laws".
Investors paid for their shares using Bitcoin, a virtual currency that can be used to purchase real-world goods and services and exchanged for fiat currencies on certain online exchanges.  The profits ultimately earned by Voorhees through the unregistered offerings totaled more than $15,000.
The SEC's order explains that the first unregistered offering occurred in May 2012, when 2,600 BTC were raised through the sale of 30,000 shares in FeedZeBirds.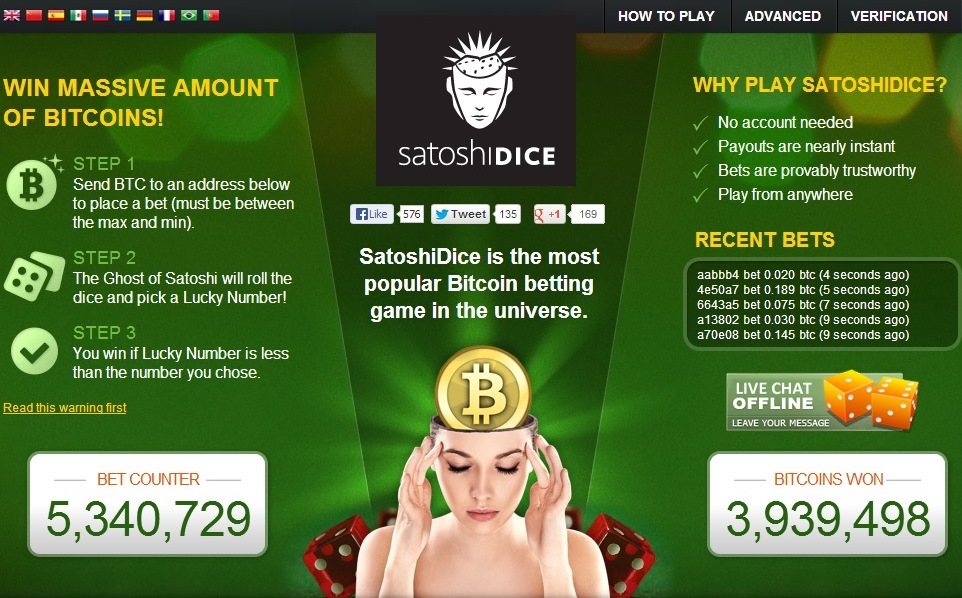 After that, between August 2012 and February 2013, SatoshiDICE sold 13 million shares and raised 50,600 BTC that were worth approximately $722,659 at the time.
The platform was ultimately forced to return these offering proceeds to investors "in a buy-back transaction in July 2013". However, "a significant rise in the exchange rate of US dollars to Bitcoins actually increased the amount paid back to investors to approximately $3.8 million for 45,500 BTC".
The authority found out that Voorhees actively solicited investors to buy shares from both platforms on a Bitcoin forum and publicly promoted the unregistered offerings on other Bitcoin-related websites, besides also using social media.  Although the first unregistered offering was even entitled "FeedZeBirds IPO", the SEC guarantees there was no filing of the proper registration statement for the FeedZeBirds or SatoshiDICE offerings.
That being said, the Securities and Exchange Commission found Vorhees guilty of violating  Sections 5(a) and 5(c) of the Securities Act of 1933. To avoid a legal fight, Voorhees has agreed to settle the charges by paying more than $50,000, which includes a "full disgorgement of the $15,843.98 in profits plus a $35,000 penalty".
Voorhees consented to cease and desist from committing or causing any future violations of the registration provisions without admitting or denying the SEC's findings.  In addition to the monetary sanctions, Voorhees agreed that he will not participate in any issuance of any security in an unregistered transaction in exchange for any virtual currency including Bitcoin for a period of five years.
Andrew Ceresney, director of the SEC's Division of Enforcement, commented on the case: "all issuers selling securities to the public must comply with the registration provisions of the securities laws, including issuers who seek to raise funds using Bitcoin". He promised the SEC will keep enforcing its "rules and regulations as they apply to digital currencies".
Images – RR