SpectroCoin Takes on BitPay in Europe With Bitcoin Processing Solution

SpectroCoin has launched a new bitcoin merchant processing solution for the European market, adding yet another vertical to its suite of products.

The UK and Lithuania-based company also offers a bitcoin wallet and a bitcoin brokerage, services CEO Vytautas Karalevičius believes will position SpectroCoin as an all-in-one solution comparable to Coinbase in the US.
SpectroCoin aims to be a competitor to the Bitcoin payment processors that are more popular among the US merchant market. Vytautas Karaleviči, SpectroCoin's founder points out states: "we are more looking to accommodate the specific needs of our merchants, providing full support to them", pointing out that BitPay  is "more attractive to small clients who don't need full support." Furthermore, SpectroCoin also provides localized payments to nearly 30 Eropean countries by using specific domestic bank accounts in each country. Lastly, there's also an option for merchants using SpectroCoin to either hold onto their bitcoins in their SpectroCoin, or else cash out into fiat currency.
Hal Finney, Bitcoin Pioneer, Dies at 58 From ALS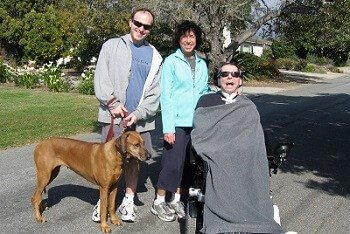 Hal Finney, a well-known cryptography expert and the first person to work with Satoshi Nakamoto on the digital currency bitcoin, passed away on Thursday in Scottsdale, Ariz. He was 58.

Mr. Finney died of complications from amyotrophic lateral sclerosis, or Lou Gehrig's disease. He was diagnosed in August 2009. Reportedly he is having his body cryopreserved – where the body is frozen and stored indefinitely – according to his wishes.
Hal Finney was the earliest bitcoin adopter; the man who received the first transaction. He was a cypherpunk, and contributed to cryptography at it's early state of development. He was mostly known for his work developing PGP, creating the first Reusable Proof of Work system, and his cooperation with Bitcoin's creator, Satoshi Nakamoto.
He fought with ALS for years, and sadly that battle ended on August 28, 2014.
Hal is a legend, and an inspiration, for members throughout the cryptography and cryptocurrency  communities, and beyond. He will be greatly missed. Our thoughts go out to his wife, Fran Finney, as well as the rest of Mr. Finney's family.
Simon Fraser First Canadian University to Accept Bitcoin Donations

Simon Fraser University (SFU) became the first Canadian university to accept bitcoin today, announcing it will now take donations in digital currency.

Founded in 1965, the British Columbia-based university boasts more than 35,000 students, and was recently named as one of the top global universities under 150 years old.
The university has shown it's friendliness towards Bitcoin in the past. Mark McLaughlin, SFU's executive director of ancillary services, suggested on August 20 that the university could use Bitcoin for it's dining services and also incorporate Bitcoin ATMs in it's book stores because, "It would be about creating somewhat of an ecosystem on our campus. It's one thing to accept bitcoin…," as he described in his own words. Donations given to the university will be used for an upcoming co-op student project. The students will work with Destiny Reflection, a non-profit organisation which provides support to those who suffered from human trafficking.
Lithuanian Airline Air Lituanica Now Accepting Bitcoin

Another airline is joining the bitcoin boat (or should we say plane?). This time around it is Air Lituanica, a small airline based in Lithuania that operated scheduled flights throughout Europe.

The announcement was made this week via the airline's official Twitter account, noted that the digital currency (referred to as "bit-coin" in the tweet) can be used for ticket purchases on all flights.
Air Lituanica is a small budget Lituanian flight airline based in Vilnius. It started operations during the summer of 2013, and currently has regional flights from a number of cities such as Paris, Amsterdam, Vilnius, and Prague. Even though Air Lituanica is a small airline, it's interesting that they're open to new innovations. They currently accept bitcoin payments directly though their website. This move will likely help them save on processing fees, and also attract more costumers to use their services.
BitPay Becomes a Demandware LINK Technology Partner

Freshly announced this morning is news that Atlanta, Georgia-based BitPay has become a Demandware LINK Technology Partner, which will allow Demandware's clients the ability to add bitcoin as a form of payment.

Demandware is an NYSE-listed e-commerce services provider that works with major brands like Converse, Godiva Chocolatier, Barneys New York, and the Brooks Brothers.
Demandware was founded in 2004 and develops eCommerce software technology for online retailers across the world. The recent partnership will give the clients of Demandware the ability to easily, and conveniently, add Bitcoin as a payment option for their services. Also, in their own announcement, BitPay also mentioned that they developed a plugin for the popular eCommerce platform Spree. As mentioned in the announcement, the plugin will enable the 45,000+ web merchants that use Spree to easily accept Bitcoin. We can safely  conclude that Bitcoin adoption moved one step forward today.