Gary Fung, the founder of the popular torrent site Isohunt, believes that Bitcoin will put an end to online piracy in the future. Or least relegate this process to the bottom of the list of preferred online media viewing methods.
With streaming quickly becoming the favourite way to view movies and television series online using platforms like Amazon or Netflix, it's no wonder that the process of downloading torrents is becoming less and less popular.
"Technologically, I envision studios and other media companies creating open APIs and platforms so new innovative streaming services can be developed on top. […] That would solve the studio's fear of single players like Netflix dominating media distribution and eventually dictating terms in the industry", Fung told TorrentFreak.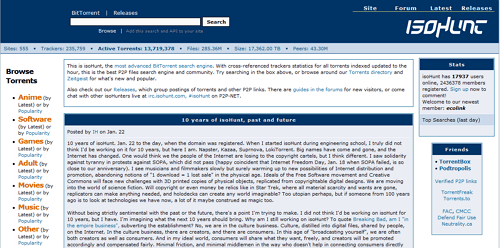 Still, the founder of Isohunt believes that Bitcoin will be responsible for the biggest transformation in this field. According to Fung, cryptocurrency is likely to become the universal payment method that will lead to a community of peer to peer media sharing, keeping the costs extremely low.
"Imagine when everyone can watch and listen to anything, anytime, anywhere, with mere cents, automatically and continuously deducted from your Bitcoin wallet", the online guru said.
However, such a change will cause the complete transformation of the system as we now know it and is likely to make a lot of powerful companies angry.
Here's my tip to industry associations like the MPAA and RIAA for continued relevance in this internet age, possibly for everyone's benefits. Become standards bodies for programmatic APIs over media rights, metadata and micro-transaction details. Record labels and movie/tv studios can use these standards to make their own works available for streaming and to accept payments from third parties.
Gary Fung was the mind behind the original Isohunt online platform, which no longer exists as we once knew it. Following the creation of the website, Fung fought in court for many years to keep the site open, but ended up losing the battle and shutting down Isohunt.