Last updated on August 20th, 2015 at 03:55 pm
Today, technology is the cornerstone of our progress as a globalized society. The evolution of computers and the dawn of the internet have revolutionized everything within a matter of decades. However, developing countries are always the last to reap the benefits of technology.
The same is happening with Bitcoin and the blockchain. The only difference is that there are certain developing countries that are making it a priority to adopt new technologies, helping them to solve some pressing matters affecting these nations.
[tweet_box design="box_10″]Change is never easy, but Bitcoin believers are laying the groundwork for a faster adoption in emerging countries.[/tweet_box]
Find out more about the top five countries that are making the leap towards Bitcoin adoption and the use of its core technology.
India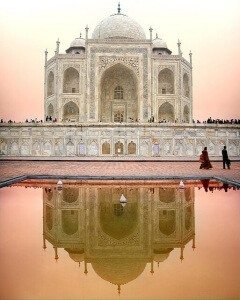 The country with a population of more than 1.2 billion people is slowly making the necessary changes to pave the way for Bitcoin and the blockchain to enter the mainstream market. India is likely to become one of the biggest Bitcoin markets in the world. This might take time, but there's some obvious progress happening.
With Unocoin – one of the most commonly used Bitcoin wallets in India – now allowing for merchants to accept Bitcoin as payment for products and services, the cryptocurrency trend is growing in the country.
Other prominent company operating in India is Zebpay, a platform that recently introduced mobile payment services. This is going to bring great benefits for the Indian population, considering that more people have mobile phones than access to the internet. The service can be used to pay for products and services, ranging from mobile to satellite bills.
Also, online shopping is a huge trend in India with billions of dollars of annual income coming from online shopping sites like Amazon and Flipkart. To maximize this potential, many new services let users buy shopping gift cards using Bitcoin.
Venezuela
Most people in developed countries do not consider Bitcoin to be a stable currency, simply because they compare it to their own currencies like the US dollar, which are relatively stable.
However, the people in Venezuela share a different opinion since their own currency lost almost 60 percent of its value within a month. Therefore, most Venezuelans are trying to come under the safe haven of Bitcoin, which is relatively stable when compared to the local bolívar. The country's economic downfall has led to the growth of services like SurBitcoin, which empowers users to convert their bolívares to Bitcoin.
Bitcoin adoption in Venezuela has increased by many folds within weeks and this has given people there a sense of security. Furthermore, some of the people are also buying BTC and converting the digital coins into US dollars, keeping their money safe from inflation and depreciation in a different way.
The government, however, is very keen on controlling the currency most Venezuelans use and that is why Bitcoin represents a threat to their controlling policy, even though it's empowering the public to freely make purchases internationally.
People in Venezuela who currently buy Bitcoin using the country's local currency then use Bitcoin to buy gift cards online and make purchases. For the Venezuelan people, it's a way to rebel against the socialist regime.
Philippines
The turning point for Bitcoin adoption in the Philippines was when a top newspaper company published an article online in favor of the cryptocurrency. The article led to spikes in Bitcoin purchases throughout the country.
The real incentive for most Filipinos is the ability to easily earn money online, whether it may be US dollars or BTC. Bitcoin adoption is being boosted by sites like Paylance, which awards Bitcoins to online gamers. It also allows for Filipinos to use Bitcoin to buy products, as well as a number of services.
The Philippines is a very specific kind of market, with most of the population living with less than three dollars per day. Hence the strategy for the adoption of Bitcoin in the country has to be incentivized for it to be successful.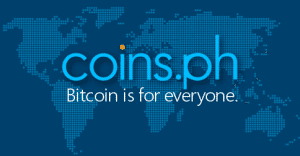 In the Philippines, only two out of 10 households have access to bank accounts. Therefore, a large part of the population is unbanked. This represents an opportunity for Bitcoin companies like Coins.ph, which are trying to help the locals by creating awareness about the benefits of Bitcoin and providing relevant services.
"The statistic that always sticks in my mind for the Philippines is that more Filipinos have Facebook accounts than bank accounts. This is very telling. It tells you that the market is reachable, and that the problem is addressable —you can provide services to people who are unbanked. It's just that traditional banks and financial institutions haven't figured out yet how to do it while keeping costs to a minimum."

Ron Hose, CEO of Coins.ph
Czech Republic
The country is becoming very active when it comes to the use of Bitcoin. It has over 55,000 wallet downloads, more than 110 cryptocurrency-friendly merchants, and eight Bitcoin ATMs.
There are four major Bitcoin companies in the Czech Republic: SatoshiLabs, Paraleni Polis, General Bytes and Bitcoinpay.com. Recently in January, a company named WBTCB launched a service which allows people to buy Bitcoin on 8,000 terminals located in post offices. Czechs can buy Bitcoin almost everywhere, which is definitely going to help the dozens of merchants that are accepting BTC.
"We have noticed an increase in our Bitcoin services as the word about Bitcoin is spreading to larger groups and people are starting to notice this technology," CEO of WBTCB Martin Stránský said.
*Recently the company website reported that the recent decision of SAZKA to stop the mediation of payments for their company has resulted in them stopping the easy coin service for now. However, they're looking to partner with other potential companies to restart the service.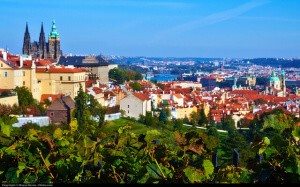 The Czech Republic is also the home of the first Bitcoin mining pool (Slush Pool). The country's government is also very lenient when it comes to dealing with cryptocurrency, which resultantly is helping to raise the levels of Bitcoin adoption in an incredible way.
The country's capital Prague hosts many large Bitcoin meetups that nurture new ideas and applications for the use of blockchain and Bitcoin. Node5 is a very active co-working space that aims to raise awareness about cryptocurrency. They provide free Bitcoin lectures and mentorship to entrepreneurs and startup owners.
Argentina
The Argentinian case is similar to the Venezuelan case. The country's economy is flimsy and many of the locals are looking forward towards the possibilities that Bitcoin has to offer. The country's inflation rate has been steadily increasing, which has created distrust towards the government.
Many Bitcoin enthusiasts believe that the solution to Argentina's financial problem is the mainstream adoption of digital money. But if there is one major thing discouraging this – other than the government -, it is that the Argentinians are not as tech-savvy as they need to be in order to properly use digital currency.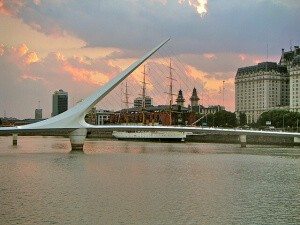 Popular Argentinian startup BitPagos is now allowing hotels to take credit cards from foreign tourists, something that is almost impossible due to the huge fees imposed by the government. The other major customers of BitPagos include Argentinian freelancers that are using cryprocurrency to get paid by foreign clients. However, the major use of Bitcoin in Argentina happens within the remittance market, to move money in and out of the country.
Interestingly, the Bitcoin community in Buenos Aires has massively grown. The capital even has its own Bitcoin Embassy located right in the center of the city, which serves as a good sign for the future establishment of cryptocurrency in the country.
---
We must remember that change is never easy, especially for developing countries affected by strict regulations and authoritative governments. However, Bitcoin believers are laying the groundwork for a faster adoption in emerging countries. Really innovative solutions are luckily going to help these countries to grow and further adopt cryptocurrency and its technology, inspiring the rest of the world.

Saad is currently pursuing a degree in Computer Science. He is an aspiring writer and a Technology Enthusiast; Following Bitcoin trends since its very inception, He is also an avid promoter of digital currencies in the developing world.