Stake.com Review
By: Shennon Hewa| Last updated: 5/4/23
Stake.com is one of the biggest and most popular cryptocurrency casinos and sports betting platforms in the world. In this review I'll cover some of the games they offer, their licensing and regulation, as well as their fees and bonuses.
Stake.com Review Summary
Stake.com is one of the world's largest and most popular online casinos and sports betting platforms, they are also one of the leading online casinos that are at the forefront of fairness and transparency when it comes to online casinos and sports betting.
That's Stake.com in a nutshell. For a more in-depth review keep on reading, here's what I'll cover:
---
1. Overview
Stake.com is a cryptocurrency casino and sports betting platform, which was founded back in 2017. It offers over 2,000 of the most popular casino games including slot games, table games, live dealer games and even live game show games, which is something not offered by many online casinos.
The platform has several big partnerships with some of the biggest names in sport and entertainment. They are the official sponsor of Premier League club Everton F.C, Championship club Watford F.C as well as the Alfa Romeo F1 team. This is in addition to being the official betting partner for the UFC and having a sponsorship deal with rapper Drake.
The casino is owned and operated by Medium Rare N.V. who are licensed and registered in Curaçao. The reason most online casinos choose Curaçao is because it is much easier to obtain a license there when compared with places like the US or Europe. However, unlike most other online crypto casinos, Stake.com has a subsidiary that is registered in the UK and is licensed and regulated by the British Gambling Commision. This means that the British subsidiary operates in accordance with much tighter rules and regulations than its Curaçao-based counterpart.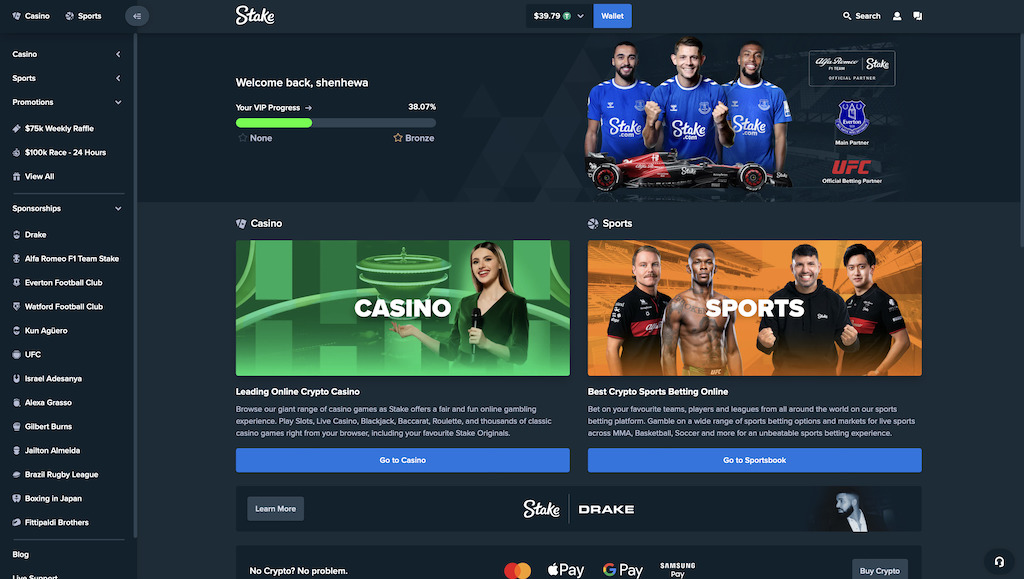 ---
2. Regulation
Stake.com is owned and operated by Medium Rare N.V., who unlike many competitors, only operates one online casino. Whilst competing companies may run 40 or 50 different casinos under the same parent company, Medium Rare N.V are focusing all of their effort solely on Stake. Medium Rare N.V is licensed and registered in Curaçao although like many online casinos, they also have a subsidiary that is registered in Cyprus.
The company prides itself on being a fair and transparent platform, which is great to see as fairness is the most important factor to consider when choosing an online casino. Stake.com is at the forefront when it comes to improving trust with online gambling. All bets placed on Stake.com are provably fair and can be verified both through Stake.com as well as through third-party websites.
There is a dedicated page on their website that explains provable fairness and tells users how they can verify the results of games. Stake.com is also part of the Crypto Gambling Foundation, a foundation that aims to uphold provably fair gambling standards. This commitment to fairness is great to see and is something that cannot be said about most online casinos.
As we do with all our online casino reviews, we recommend that you thoroughly read the casino's terms and conditions before registering and depositing any money. Online casinos can sometimes be extremely strict when it comes to their terms and conditions. Any breach of these terms and conditions could lead to your account being closed, and any money you deposited being lost. When compared to competing online casinos, Stake.com are not as strict when it comes to their terms and conditions, however if you breach the terms then they won't hesitate to close your account.
---
3. Deposit and Withdrawal Fees
The casino does not have any deposit fees, however some small withdrawal fees do apply. There is no minimum or maximum deposit limit, however when it comes to withdrawals there is a minimum withdrawal amount that you must reach – but it is worth mentioning that these limits are extremely low and are usually less than $2.
Withdrawal fees on Stake.com are minimal and are only taken to cover the network fees associated with making the crypto transaction from your Stake.com account to your personal wallet. This does mean that the network fee (and thus the "withdrawal fee") will vary depending on the cryptocurrency and network you use to make your transaction. For a full list of the applicable withdrawal limits and fees, click here.
---
4. Highlight Casino Games
Stake.com offers players over 2,000 different casino games to choose from, covering all types of games like slot games, table games, live dealer games and even live game show games, which is something not offered by many online casinos. Some of the major game developers have even created games exclusively for Stake.com which cannot be found on any other online casinos.
What is particularly unique about Stake.com is that unlike most other online casinos, Stake.com have also developed their own games, called "Stake Originals" which include a variety of card games, slot games and some newer-style games like Crash and Plinko.
All the games are well laid-out in a way that is easy to navigate, so it won't take you long to find the game you are looking for. I tried some of the popular slot games that are available at many casinos like Aztec Magic Megaways and I also tried some of the Stake.com Exclusive slot games like Wild West Bonanza. Most slot games are fairly similar in terms of gameplay, with the main difference being the theme and appearance of the game.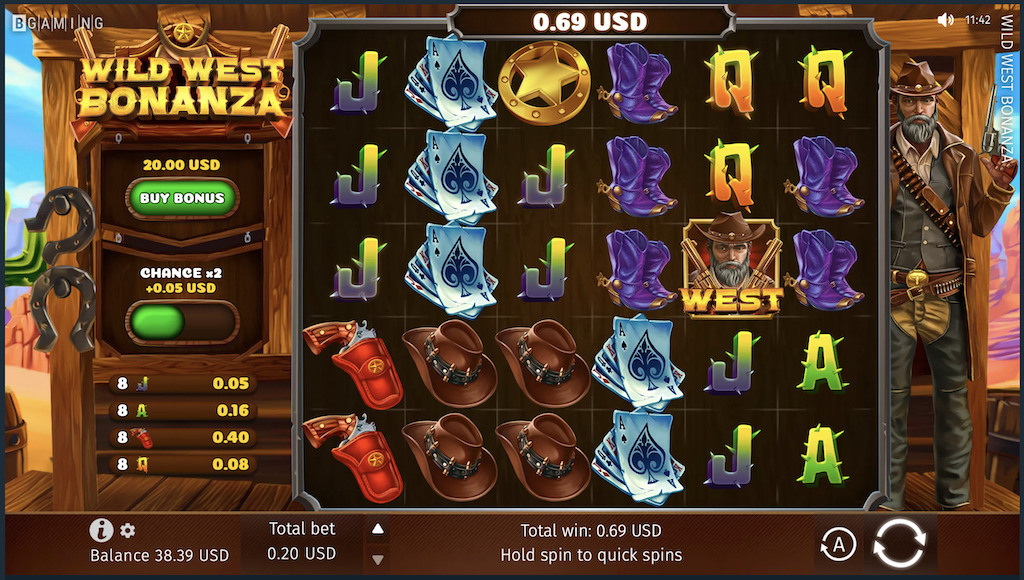 When it comes to table games, Stake.com has a large variety of games to choose from, including their Stake.com Originals table games. Regardless of whether you prefer Blackjack, Roulette or Poker, Stake.com has you covered. Table games tend to require a bit more skill than slot games, but this does mean that skilled players may be able to tip the odds in their favor.
I tried several different table games, including the Stake.com Originals and they all worked perfectly. All the games were smooth and responsive without any lag. This also applied to the live dealer games I tested, the live video feeds from the Stake.com casino were high definition and did not lag, which provided a very enjoyable experience playing the live dealer Routlette.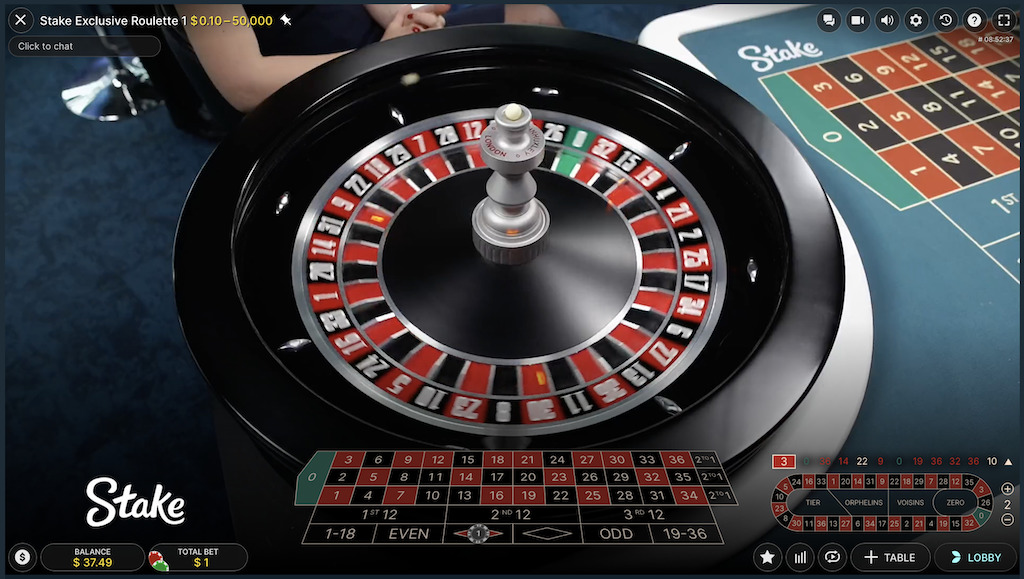 When it comes to developing the new trending casino games like Crash and Plinko, Stake.com are at the forefront. Crash is a multiplier game where you place a bet and decide at which multiple you want to cash out at. The round then starts and the multiplier rises slowly until it reaches a random crash point, if your multiplier was before the crash point you win, but if the crash comes before your set multiplier, you lose your bet. Plinko is a fresh take on a classic game show where you make a bet per ball and drop them down a maze of pins, whichever box the balls lands in will determine how much you win or lose.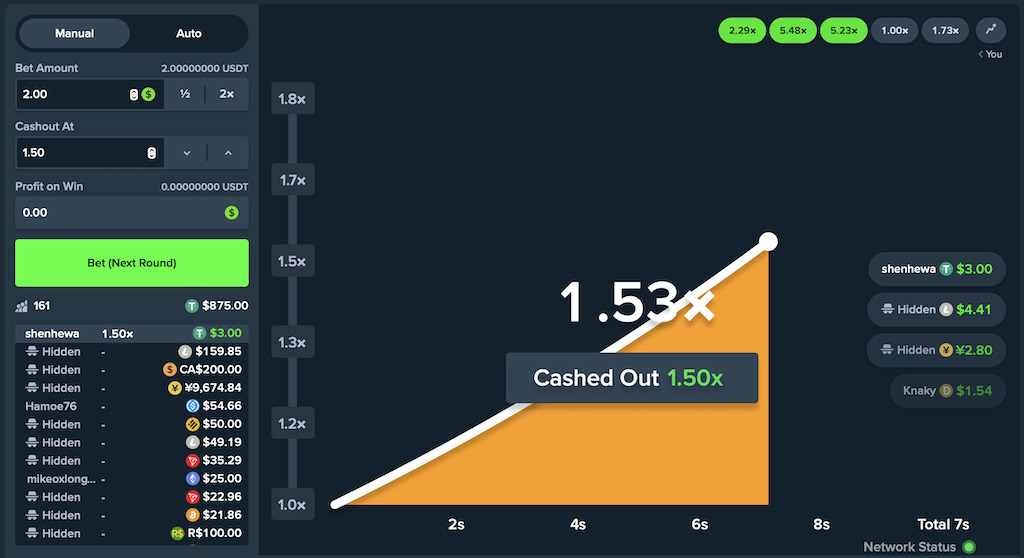 ---
5. Sports Betting
Stake.com is also one of the biggest platforms for online sports betting. They are constantly growing and already have several partnerships with large sports organizations. As mentioned above, they are the official sponsor of Premier League club Everton F.C, Championship club Watford F.C as well as the Alfa Romeo F1 team. This is in addition to being the official betting partner for the UFC.
They offer odds on over 35 different sports, including all the major sports and leagues like the Premier League, Champions League, NBA, NFL, tennis and much more. The sports betting part of the website is well laid-out with all the different sports and leagues listed on the side. Stake.com also offers odds on a variety of Esports events, ranging from Call of Duty and Rainbow 6 to Dota 2 and League of Legends. Live events and the most popular leagues can also be found closer to the top so you won't have to look far if you are betting on some of the biggest events.
As far as odds are concerned, the odds offered by Stake.com are very competitive and are often in-line with other online sports betting platforms as well as the traditional bookmakers. The only difference I have found is that traditional bookmakers will tend to offer a larger variety of lines for the same sport compared to the online sports betting platforms.
---
6. Currency and Payment Methods
As a crypto-only casino, Stake.com only accepts deposits using cryptocurrency, however if you do not own any crypto Stake.com does give users the option to buy a variety of cryptocurrencies using fiat currency directly through the Stake.com website via their partners Remik and MoonPay. As far as supported cryptocurrencies go, Stake.com accepts the following cryptocurrencies:
Bitcoin (BTC)
Ethereum (ETH)
Litecoin (LTC)
Tether (USDT)
USD Coin (USDC)
Binance Coin (BNB)
Binance USD (BUSD)
Dogecoin (DOGE)
Bitcoin Cash (BCH)
XRP (XRP)
EOS (EOS)
ApeCoin (APE)
Cronos (CRO)
Dai (DAI)
Chainlink (LINK)
Uniswap (UNI)
Polygon (MATIC)
Shiba Inu (SHIB)
The Sandbox (SAND)
As mentioned above, if you don't own any crypto then you can quickly and easily buy crypto using Stake's partners, Remik and MoonPay. This makes it very easy to quickly buy crypto without having to go to a separate exchange to make your purchase. Purchases can be made using MasterCard, Apple Pay, Google Pay and Samsung Pay, using the following fiat currencies:
US Dollars (USD)
Euros (EUR)
Canadian Dollars (CAD)
Chinese Yuan (CNY)
Japanese Yen (JPY)
South Korean Won (KRW)
Brazilian Real (BRL)
Indonesian Rupiah (IDR)
---
7. Available Countries
Users from all over the world are accepted, as long as online gambling is permitted by law – which can vary in different countries and states. There is however a list of countries that Stake.com does not accept users from.
Users from the following countries are not allowed to engage in any real-money plays: the United States, Australia, Belgium, Czech Republic, France, Germany, Greece, Italy, the Netherlands, Ontario, Portugal, Spain, Switzerland and a few others.
Users from the United Kingdom are restricted from using the main Stake.com site, however Stake has a separate site, Stake.uk.com, that is licensed and registered in the UK that accepts players located in the UK.
---
8. Customer Support and Online Reviews
like most online casinos, Stake.com has a comprehensive support center and FAQ section that answers most questions that users may have before signing up. There are various step-by-step guides that will help you set up your account as well as walking you through the process of making deposits using crypto.
If your question is still unanswered, then Stake.com also has a 24/7 live chat feature that lets you talk to a customer support agent in real time. In my experience using the live chat, the customer service agent was quick to respond and answered my question within a few minutes, so you should have no problems getting your questions answered by the customer support team. There is also a forum where you can ask any question you may have and have them answered by a staff member or a fellow community member.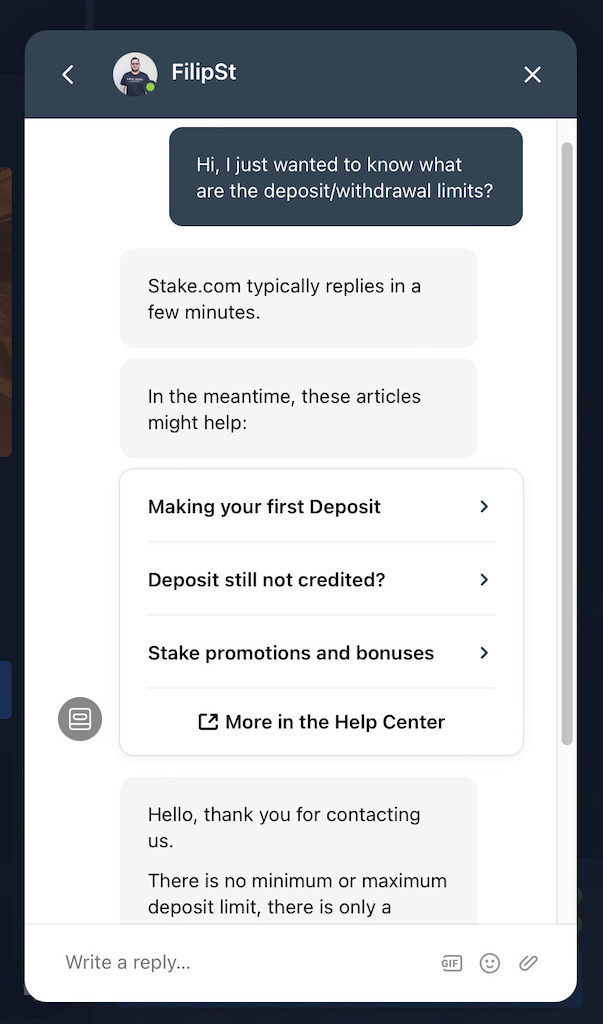 When it comes to reputation, Stake.com is one of the most popular and reputable online casinos, this is reflected in their reviews as they have a 4.4 star rating on Trustpilot with over 79% of the ratings being 5 stars. The Trustpilot page has over 2,000 reviews from users all over the world so you don't have to be worried about there only being a small sample size. Stake.com was also reviewed by askgamblers.com who gave them a CasinoRank of 8.26, however the Player Ratings were 9.4 with over 250 players praising the platform for it's fairness, mobile friendly website and live casino offering.
---
9. Conclusion
Stake.com has a lot of great features and puts forward a very strong case for being the best online casino. Their casino is well-presented and works flawlessly without any lagging or bugs. Having tried several different online casinos, I have to say that Stake provided the most pleasant gaming experience.
Stake's Live Dealer games worked without a hitch and it was great to see some Stake.com Original and Stake.com Exclusive games that aren't available on other online casinos. All the games on Stake.com are provably fair and Stake.com prides itself on the fairness of its games, going to great lengths to reassure and educate players on how to verify the fairness of results. Unlike some competitors, Stake.com is also mobile-friendly meaning that you can enjoy their games on your phone while you're on the go.
Whilst Stake.com does have a lot of positives, Stake.com only has just over 2,000 different titles, compared to its competitors who will often have over 5,000 different games to choose from. This could mean that if you are moving to Stake.com from another casino, you may not find your favorite title available on Stake.com.
Stake
Pros
Huge selection of supported cryptocurrencies
Sports betting and casino games
Easy sign-up and deposit process
Quick and responsive experience
Cons
Does not directly support fiat deposits
Smaller selection of games
Restricted in a large number of countries