Cloudbet Review
By: Alex Miguel | Last updated: 12/12/22
Cloudbet is an all-in-one online betting platform, which includes casino games as well as sports and esports betting services. In this article, I'll review some of the services and games it provides, as well as bonuses, licensing, and its pros and cons. Read on for more!
Cloudbet Review Summary
Cloudbet is a well-established crypto-only online betting platform, which has been around since 2013. It not only has all the top online casino games, but also sports and esports betting.
There are thousands of games to choose from in the casino section, as well as good perks for new users including a 100% sign up bonus worth up to 5BTC.
Cloudbet users can deposit, bet and withdraw in Bitcoin, Bitcoin Cash, Ethereum and USDT Tether, giving players the advantage of speed and choice, particularly with the addition of USDT––a stablecoin.
Pre-live and live sports betting includes most major leagues, while the esports section covers most popular games and events.
Due to anti-fraud practices, users do need to look out for some of the terms and conditions, which includes a clause prohibiting more than one account per household or IP address. Users can have their accounts and funds frozen for violating this rule.
That's Cloudbet in a nutshell. For a more detailed review, keep reading below. I'll cover:
---
1. Overview
Cloudbet has a long history, dating all the way back to October 2013. It was one of the very first major platforms which allowed users to bet on sports using cryptocurrency.
It's licensed in both Montenegro and Curacao, two popular areas for online gaming licensing due to their lighter regulation.
The platform offers three core features, all of which support cryptocurrency only:
Online casino: Thousands of virtual slots, as well as over 50 live table games with no waiting required.
Sports betting: Its original service, supporting most major leagues and events including the NFL, EPL, UCL and NBA.
Esports betting: Real-time bets on more than 60 markets for games including CS:GO, League of Legends, and Dota 2.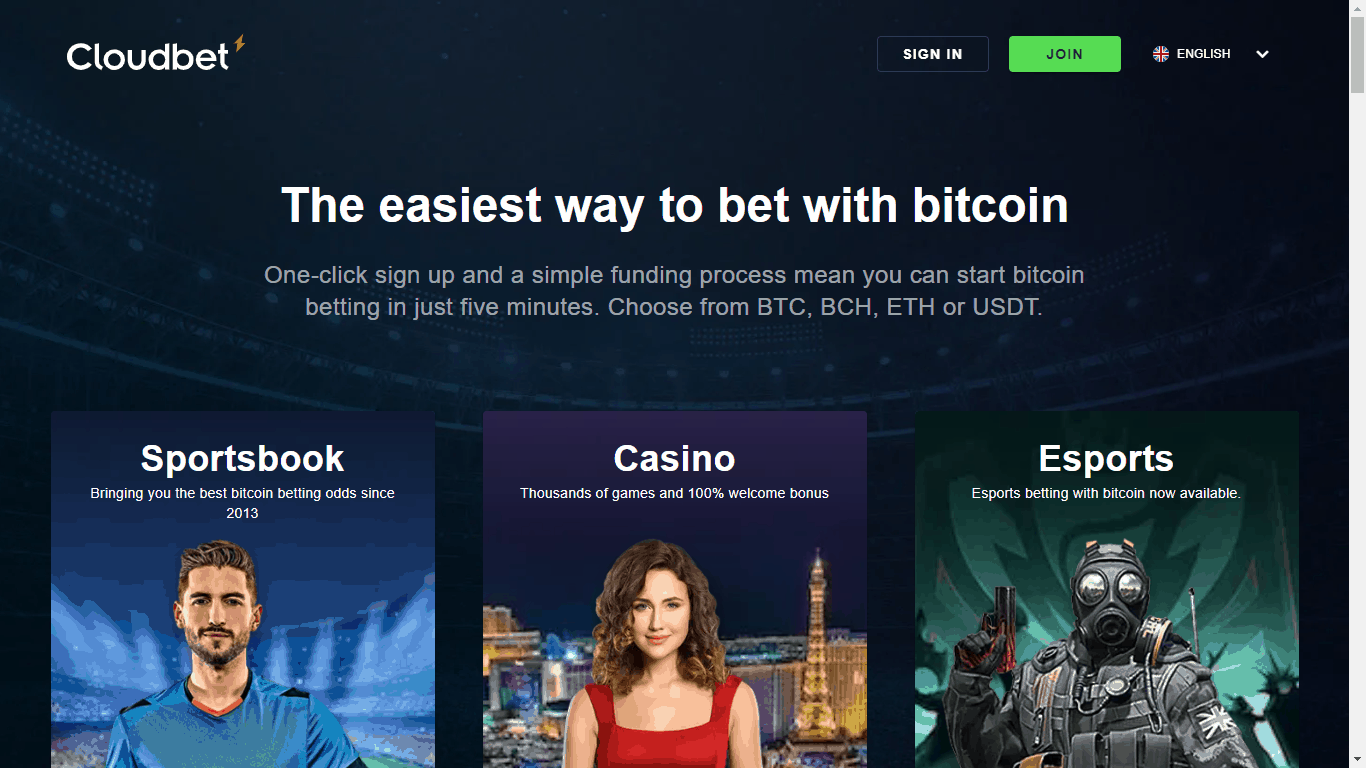 ---
2. Regulation
As mentioned above, Cloudbet is licensed under both E-Gambling Montenegro (under TIGER TREE HOLDINGS d.o.o) and Curacao eGaming (under company name Halcyon Super Holdings B.V).
Cloudbet has similar rules and regulations as other betting platforms, which should be read carefully and followed closely. The most significant rule that I saw myself is a restriction of each household or IP address to a single account – and may result in them blocking or freezing your account and funds if not followed.
This can be a very common accident to make, and puts your funds at risk if you have more than one person in the same household using the platform.
---
3. Deposit and Withdrawal Fees
Deposits on Cloudbet appear to be free, however a clause in their terms states that they reserve the right to charge up to 5% for "handling" on all deposits and withdrawals – something to keep in mind for possible future changes.
If you credit your account via their fiat-to-crypto gateway (Moonpay), there will be a 4.5% fee for credit or debit card.
Withdrawal fees vary depending on the cryptocurrency used, and are intended to only cover transaction fees. However, some complaints have arisen that this fee has been unreasonably high at times.
---
4. Cloudbet Bonuses
Cloudbet offers a 100% deposit bonus up to 5BTC/BCH/ETH or up to 1000 USDT.
Unfortunately, they do not make it clear before depositing that the deposit bonus is only applied for minimum deposits of 0.01 BTC/BCH/ETH, or 10 USDT. This resulted in my own 0.005 BTC deposit not receiving any bonus at all.
Further, it also appears that users have complained that the bonus is only distributed via betting high odds, which is according to Cloudbet's loyalty points system.
---
5. Highlight Games
Cloudbet offers thousands of games, including 65 live-dealer table games which really enhance the experience.
Most other available games are slot games, with an absolutely mammoth selection to choose from. These allow you to spin for as little as 0.25 mBTC.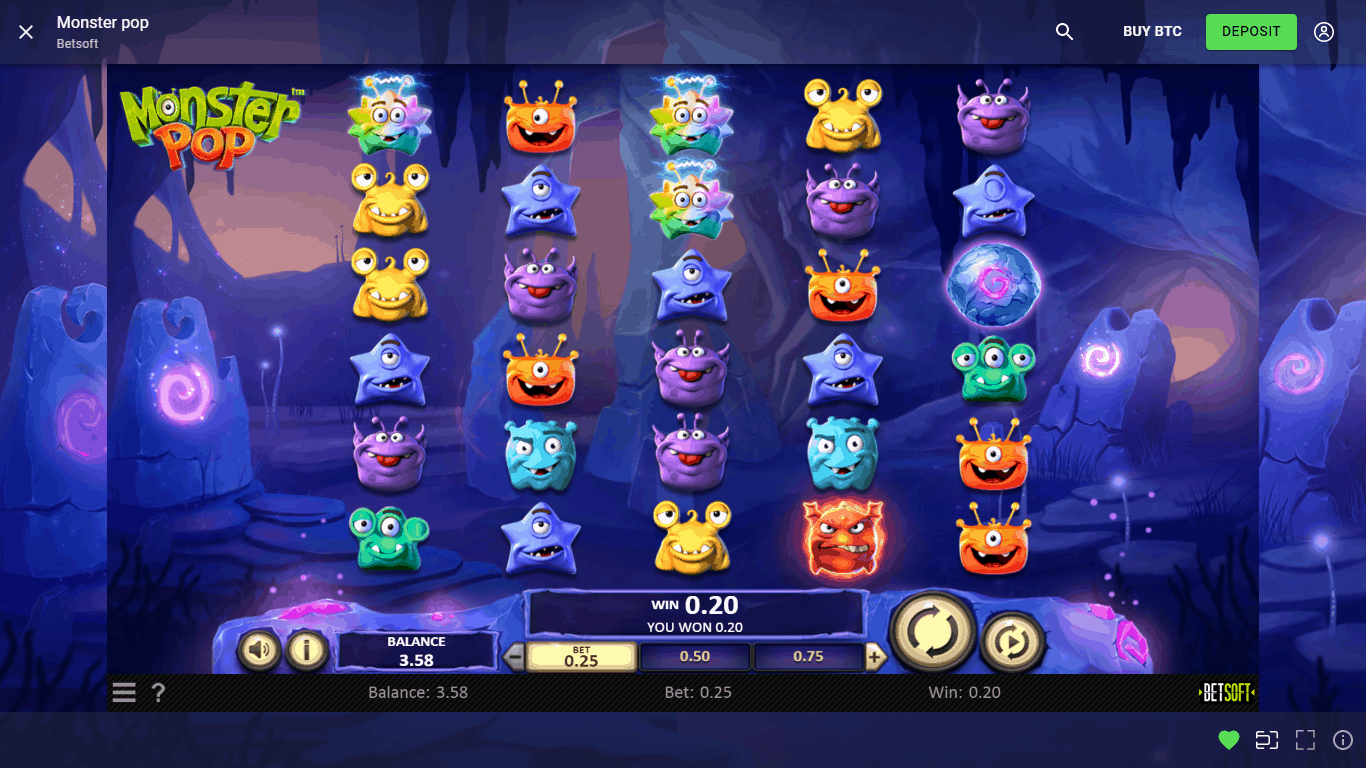 Jackpot games appear to have some decent payouts, without the large minimum stake requirements seen on other platforms.
Roulette, Blackjack and Baccarat are the main live table games available, but there are also several other table games to choose from.
I found the live Blackjack great – it felt like a much more complete experience having a real person doing the card dealing.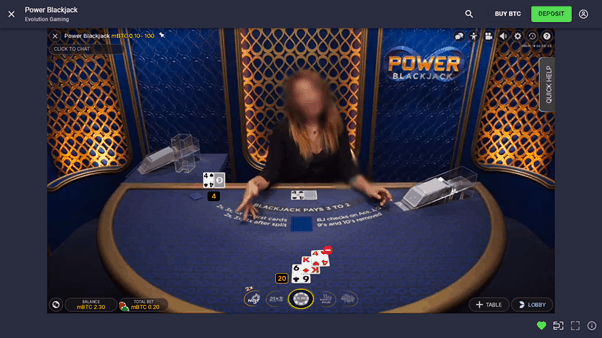 I also took a minute to try out the sports betting section, which was very tidy and easy to navigate. I placed a small bet on an NBA game, however the options on the 'My Bets' tab weren't as plentiful as I expected – mostly allowing only for bets on scoring and winning margins.
You can hit the 'All Bets' tab to see all betting options.
---
6. Currency and Payment Methods
Cloudbet accepts cryptocurrency only.
The cryptocurrencies supported by Cloudbet are:
Bitcoin (BTC)
Ethereum (ETH)
Bitcoin Cash (BCH)
Tether (USDT).
They allow users to purchase crypto instantly with a credit or debit card via their partner Moonpay, however you cannot withdraw or bet using fiat currency.
However, Cloudbet claim that they are working on adding more currencies in the future.
---
7. Available Countries
Cloudbet is available to most countries around the globe, with the exception of the following:
The United States of America
United Kingdom
Hong Kong
Singapore
---
8. Customer Support and Online Reviews
Cloudbet chat support appears to be the first option for most users, with generally rapid response times. Unfortunately, however, users also report that chat support assistants often cannot help with requests themselves and have to escalate the situation to high-ups – which can take days to receive a resolution.
Live chat was not available when I submitted a simple inquiry, however they were quick and helpful with their response, which I received via email within about 10 minutes.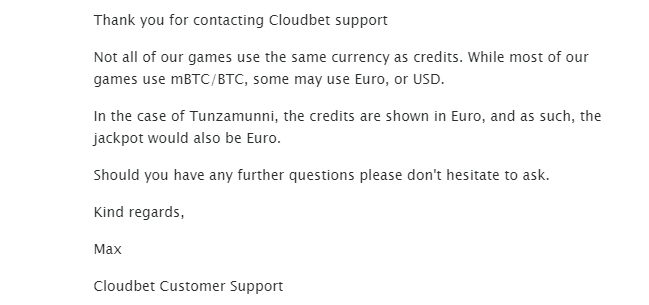 Any bad reviews on Trustpilot and other review websites often receive feedback directly from Cloudbet too, attempting to resolve matters privately with the affected users.
Common issues generally revolve around withdrawals that are either frozen or slow – despite the platform advertising them as "instant" withdrawals.
---
9. Conclusion
Cloudbet has been going strong since its initial launch in 2013, evolving to now become a multi-featured platform including sports and esports betting, as well as an online casino. It's also gained the necessary licensing in two countries to remain compliant and well-regulated.
The casino gaming options are plentiful, with thousands of slot games and a whole range of live and table games to choose from.
Sports and esports betting options also have plenty of variety, featuring all major leagues and events.
Customer support can be quick to respond but take time to actually resolve the issue, however, it seems like most issues eventually get resolved.
Overall, the platform appears to be quite enjoyable to use, with the live table games being a nice touch. Having sports, esports and casino betting all under one roof is also a huge plus.
As a final word, I'd like to add:
Gambling can be entertaining and fun, but it is also highly addictive and should be done in a responsible and controlled manner. Never gamble using money that you cannot afford to lose.
Do you have any experience using Cloudbet? Let us know how it went in the comments section below!