ZSOFIA ELEK
General manager, company director, Crypto enthusiast and blogger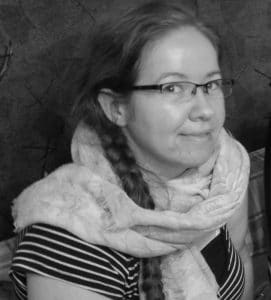 Zsofia (born in 1987, Hungary) is now the general manager of 99Bitcoins.com, the most informative site explaining everything in plain English about Bitcoin and cryptocurrencies
Zsofia has discovered Bitcoin in 2013 when CNN and other major news outlets shared the story of the Bitcoin price surge caused by the Cyprus bail-out.
The new technology and the developing new asset class completely mesmerized Zsofia, who quickly started reading and learning everything about Bitcoin and altcoins, then later trying both mining and trading coins over the years.
Zsofia joined 99Bitcoins in early 2017. Initially, her responsibility was taking care of our readers's questions, responding to queries raised by our users about Bitcoin and blockchain technology.
Later Zsofia started managing sales at 99Bitcoins, she kept contact with our advertisers and clients. At the beginning of 2019, Zsofia was promoted to become the general manager of 99Bitcoins and the company behind it (99 Coins International).
Her role is now covering the day-to-day management of 99Bitcoins.com including the coordination of the team and managing existing and new partnerships.
Zsofia is also an editor for the Hungarian blog BitcoinBazis. In that past she worked as a senior manager at Morgan Stanley in the valuation control department, covering various fixed income products, such as flow rates, FX options and structured notes. She has an Msc in finance.
Zsofia can be reached via email – zsofia [at] 99bitcoins [dot] com.