The financial digital universe is backed by lots of intellectual work that account for various phenomena. Though relatively new, here's a list of some papers about Bitcoin that you might want to add to your cryptocurrency library.
1. Bitcoin: A Peer-to-Peer Electronic Cash System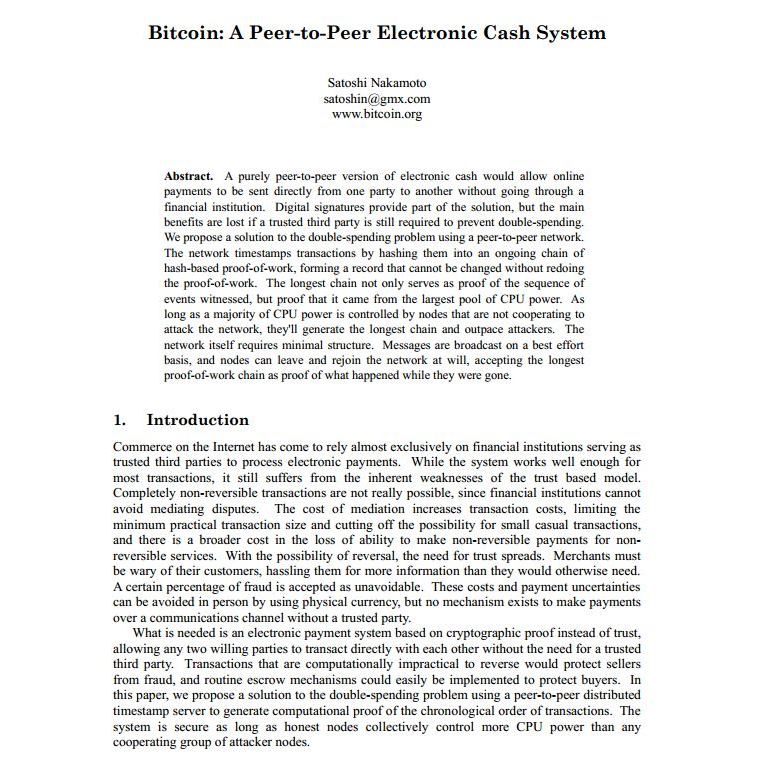 Of course, this had to be the first paper on our list: "Bitcoin: A Peer-to-Peer Electronic Cash System", published by the mysterious Satoshi Nakamoto, was the beginning of everything.
2.  An Analysis of Anonymity in the Bitcoin System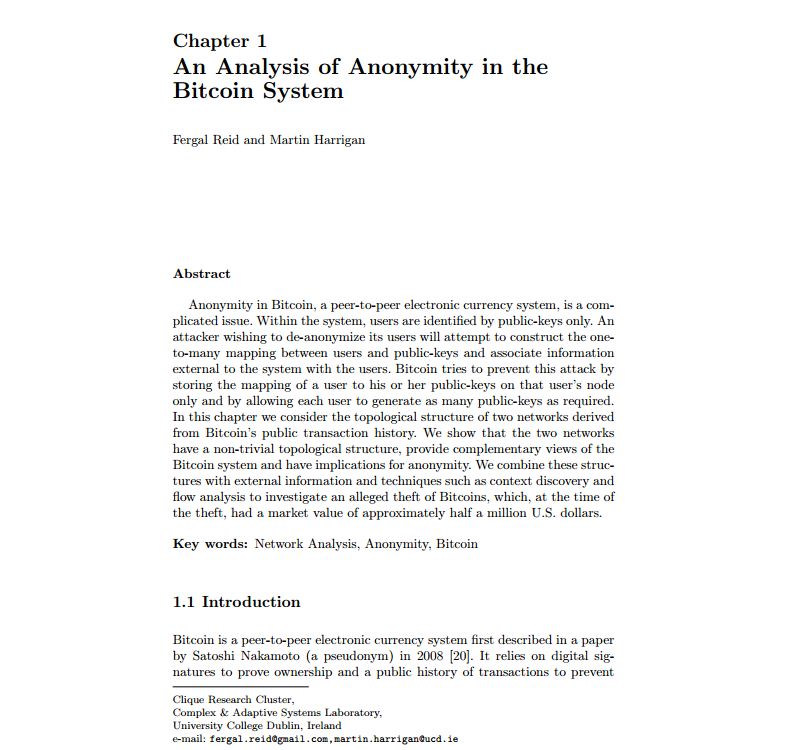 "Anonymity in Bitcoin, a peer-to-peer electronic currency system, is a complicated issue", says this paper about cryptocurrency's anonymity. And you can bet on it!
3. Bitcoin NFC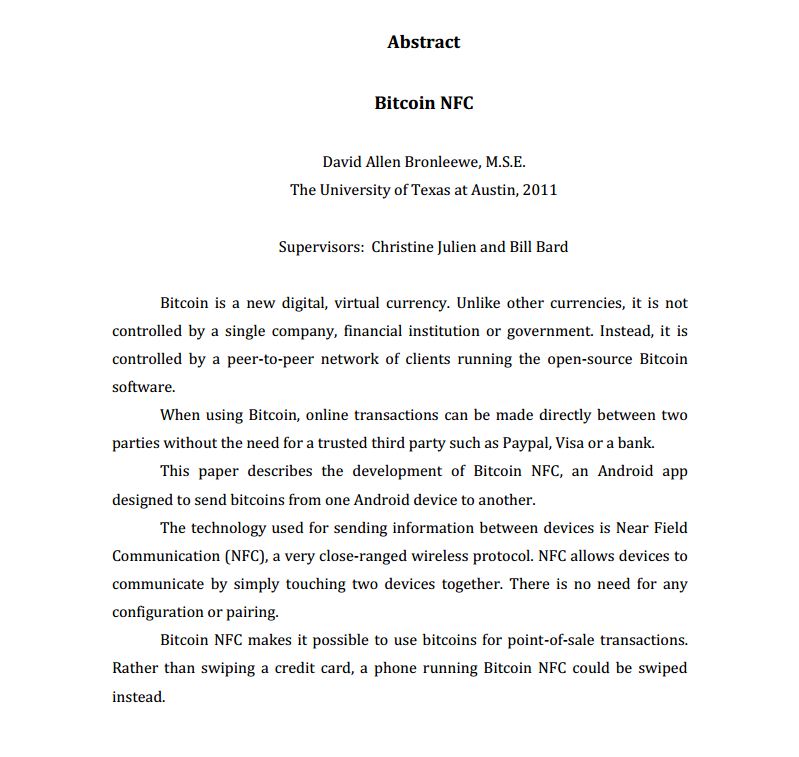 The technology Near Field Communication (NFC) is already part of the Bitcoin ecosystem. This paper analyzes how Bitcoin NFC works, making it possible to use cryptocurrency for point-of-sale transactions.
4. Analysis of Bitcoin Pooled Mining Reward Systems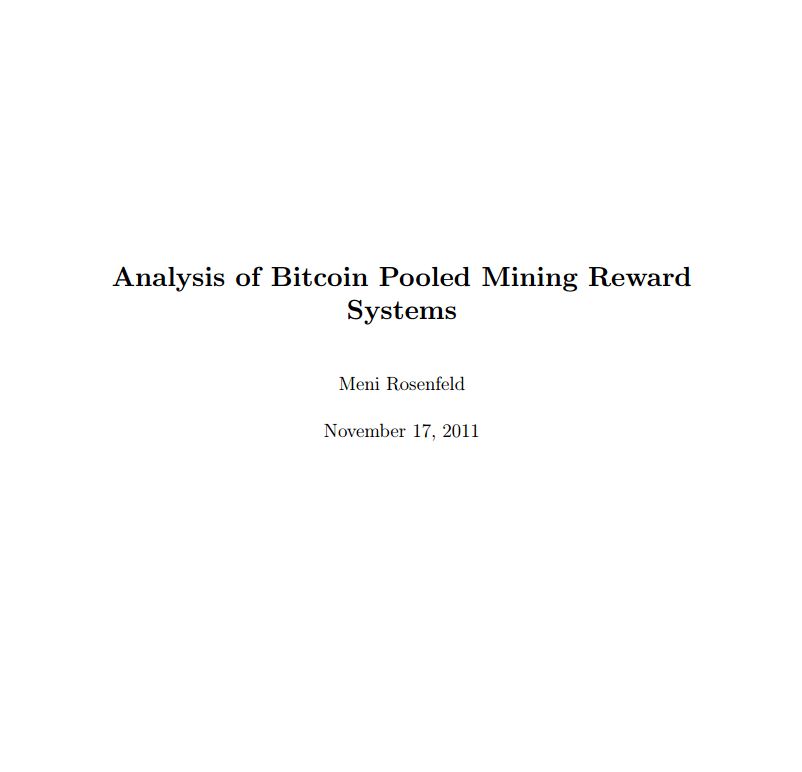 This paper describes the many scoring systems that can be used to calculate the rewards of participants in Bitcoin mining pools.
5. Bitcoin Exchange system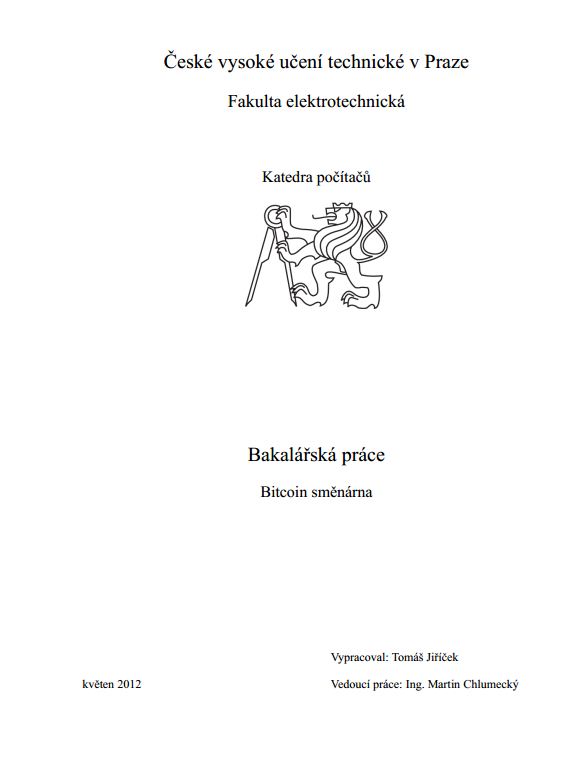 An analysis on the Bitcoin currency exchange presented in 2012, in Czech Republic.
6. Traveling the Silk Road: a measurement analysis of a large anonymous online marketplace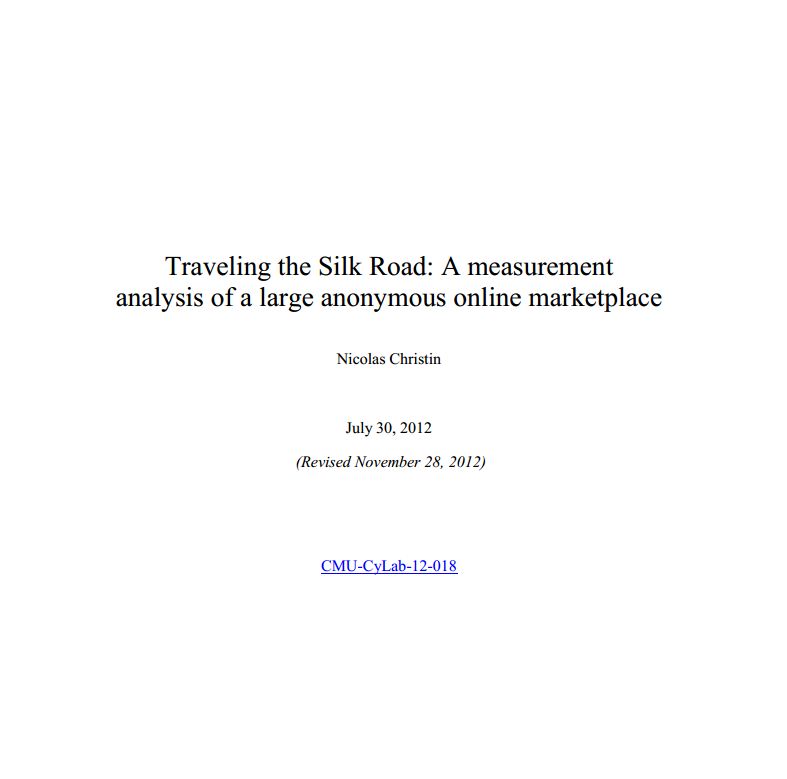 The authors of this paper gathered data during eight months to describe how Silk Road – an anonymous, international online marketplace that operates as a Tor hidden service – operates and uses Bitcoin as its exchange currency.
7. Quantitative Analysis of the Full Bitcoin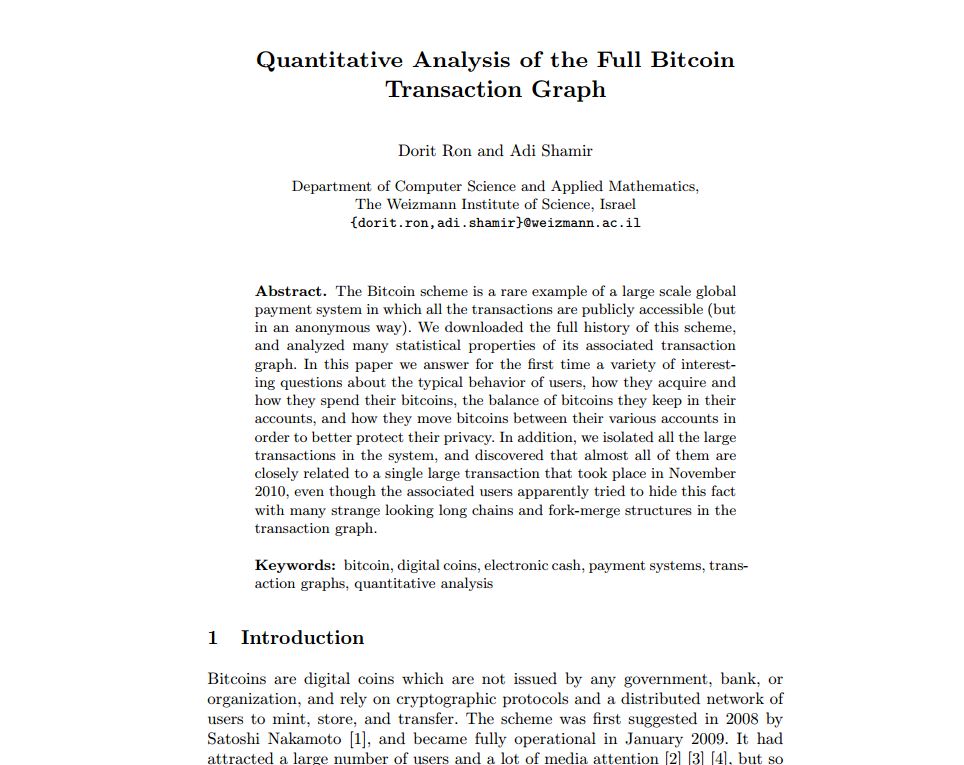 This paper studies the Bitcoin scheme's full history and analyzes the many statistical properties of its associated transaction graph.
8. Bitter to Better—How to Make Bitcoin a Better Currency
A document that has the goal to improve cryptocurrency by making an in-depth investigation that tries to understand what made Bitcoin so successful.
9. Nerdy Money: Bitcoin, the Private Digital Currency, and the Case against its Regulation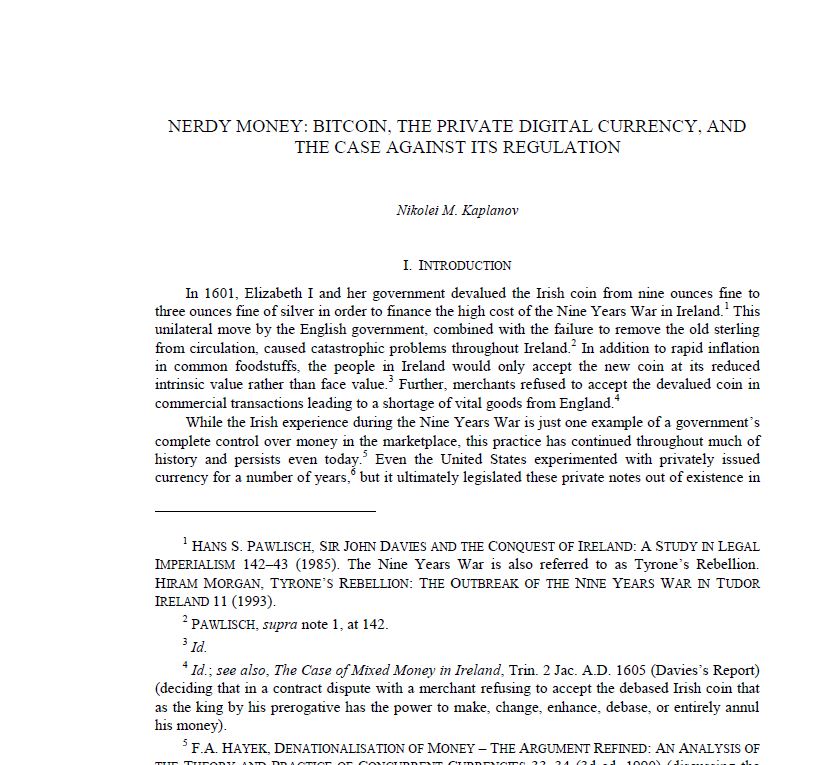 The relationship between regulation and the "nerdy money" called Bitcoin is the theme of this paper.
10. Virtual currency schemes – ECB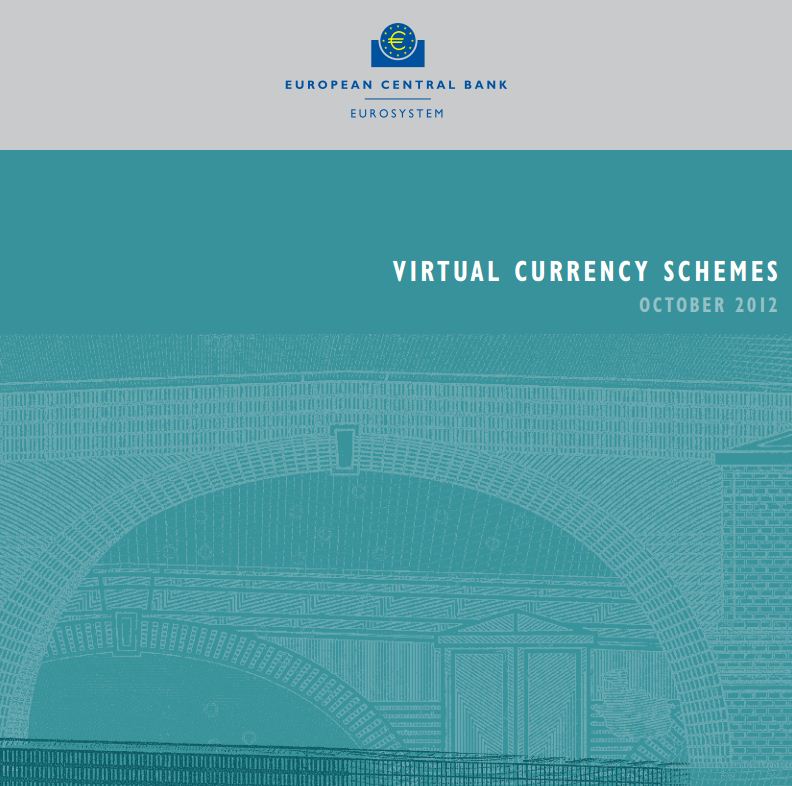 "This paper aims to provide some clarity on virtual currencies and tries to address the issue in a structured approach", claims this paper released by the European Central Bank.
11. Regulating Digital Currencies: Bringing Bitcoin within the Reach of the IMF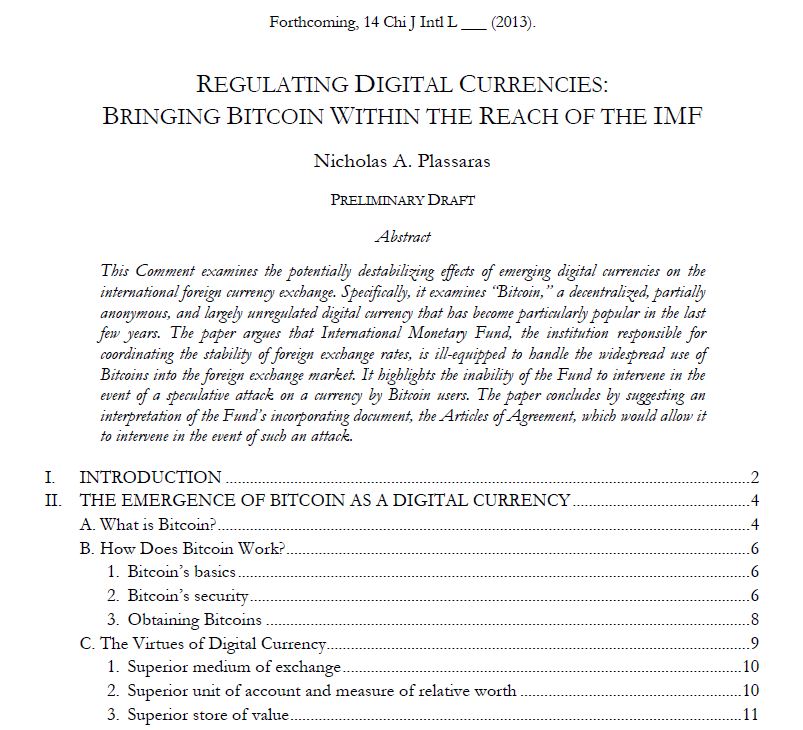 According to this paper, "the International Monetary Fund, the institution responsible for coordinating the stability of foreign exchange rates", might be "ill-equipped to handle the widespread use of Bitcoins into the foreign exchange market".
12. The Economics of Bitcoin Mining or, Bitcoin in the Presence of Adversaries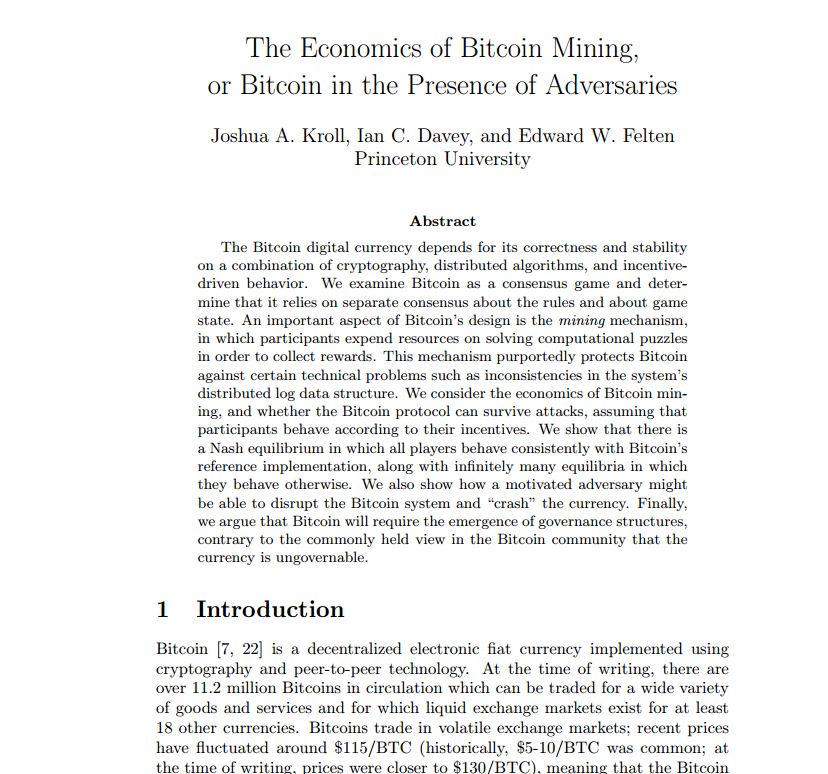 A complete study of Bitcoin, its origins and goals as a "consensus game".