If you are planning a trip to the beach and there is some BTC burning your trunks' pocket, here is a suggestion: cryptocurrency is the newest payment option at the Miami-based boat rental service The Advantaged Yacht Charters & Sales.
The company has 26 privately-owned boats and yachts that can be rented for four hours or more, along with a captain and a stewardess.
According to the co-owner Jessica Londono, The Advantaged organizes the clients' entire trip from the fuel to the food, whether they want to rent the smallest boat available, which is 38 feet, or the largest vessel, with 130 feet. A private cruise can hold a maximum of 12 people.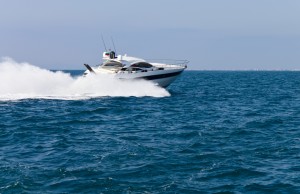 The prices start at $1,500 and can go up to $18,000, values equivalent to 1,8 BTC and 22,3 BTC, according to the current exchange rate. All the transactions are processed by BitPay.
Jessica Londono and her husband, founders of The Advantaged, decided to start accepting Bitcoins after becoming miners in 2013. "I learned about Bitcoin back in March. I heard about it prior, but we really committed when we decided to buy a miner from Butterfly Labs", she told Bitcoin Examiner.
The couple is keeping part of the Bitcoins and cashing out the rest for now, mainly because the company needs "to pay the boat owners, stewardess, employees and expenses" and they don't accept cryptocurrency yet.
Londono really believes Bitcoin has a future, "especially in Miami, where we have so many tourists". She says that if the city can have more vendors like The Advantaged to accept Bitcoin in a near future, "the ease of having one currency will be life changing".
Images from The Advantaged