One of the most important presentations made at the Bitcoin London 2013 conference, which occurred on July 2, was the one made by the Icelandic economist and investor Sveinn Valfells. The expert presented an initially shocking idea: Iceland should abandon the Krona and choose Bitcoin as its new official currency.
While most of the people in the Level 39 building were open-mouthed, after a few moments thinking about it, the idea didn't seem so radical. And this is why:
Iceland is an extremely wealthy nation with a damaged financial system
The history's nation has shown an inability to manage currency
The country is in desperate need of a new currency
On the other side:
With some adjustments, Bitcoin is capable of solving some of the nation's problems
This crypto-coin is getting close to the market cap of $1 billion needed for a comfortable margin
Bitcoin already has a structure, so the job is half done
When you think about it, you see how this could potentially go well for Iceland, if the structure is there, ready to operate. Besides, Icelanders are permeable to new options, as Sveinn Valfells exemplified during the Bitcoin event with a personal story: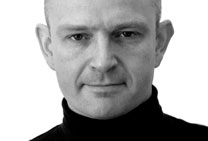 "My grandfather co-founded a construction company in 1947 called Steypustodin – 'the ready-mix factory' – and my father and his cousins were running the company in the 1970s and 1980s, a time of double-digit, and then triple-digit, inflation. (…) In Iceland, people liked to build their own houses at the time, but they couldn't put the money they were saving to build their homes into the bank, because it disappeared. Somebody had the idea to buy certificates in building materials in advance, and those certificates were denominated in cubic meters of concrete. It became very popular on payday, and our company would issue the certificates. One day the company got a call from the inland revenue asking if we had issued these vouchers. We confirmed it, but asked why they wanted to know. The official said somebody was trying to use the vouchers to pay his taxes."
Eventually, the vouchers were accepted and people got used to them. So, why can't Bitcoin walk the same path?
Do you think it's possible for Iceland to accept Bitcoin as its official currency?