For those of you who are unacquainted with Digibyte, here's a background summary on this promising altcoin. The name 'Digibyte' was chosen in the hopes of future reference to it being akin in concept to a ' megabyte' or 'gigabyte' but for a digital currency.
Digibyte's Creation, An Alternative to Bitcoin or Traditional Scrypt Cryptocurrencies
Digibyte was created in January 2014, with little to no fanfare. The currency started trading at low satoshi levels and soon rose in value upon the creation of the "Digishield" – an advanced alternative to the "Kimoto Gravity Well' (KGW) system, which is used by Dogecoin, and many other Scrypt PoW coins.  These systems are used to protect the currencies from rapid inflation due to mining pools, with high hash rates, attempting to exploit low difficulties.  The algorithms do this by simply re-targeting the difficulties much more frequently than was possible before. In the case of Dogecoin and Digibyte, this is done every 60 seconds. Hence, the implementation of Digishield has helped to ensure that the fluctuations on exchanges are attributed to the natural rise and fall of mining hash rates, rather than pump and dump maneuvers orchestrated by shrewd investors.
Digibyte has been credited by many alt coins' communities for having a team of very adept developers, that truly work in the best interests of its community.  These developers keep a mostly silent presence on social media, as compared to other young alt coins, but are obviously working very hard to improve their currency, and support it's users.
Currently Digibyte is listed on nine digital currency exchanges and has at least 14 mining pools. Digibyte was created to be limited in quantity, at a market cap of 21 billion, which is a ratio of 1000:1 when compared to Bitcoin.  This number was chosen with the hope that it would ease the integration into merchant payment systems, and create a more liquid currency.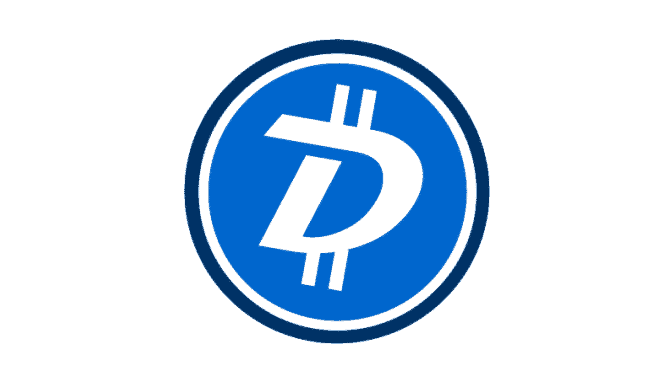 Digibyte's Recent Developments
In recent days, Digibyte revealed their plans, through Twitter, to update the community on 'new, interesting developments'. This led to a massive chain of retweets through the Digibyte community, as well as through many communities related to other currencies. Subsequently, a rather significant buying frenzy began on the exchanges, causing it's value to rise from 35 satoshis to 80 satoshis.
The panic buying spree cooled off after 48 hours when the much awaited announcement failed to be made.  The value of the coin then bounced back and forth between 45 and 71 satoshis throughout the day.  Finally, the developers released an updated wallet, along with a video tutorial, ahead of news related to a change to Digibyte's algorithm.
On CNBC's popular finance segment "Fast Money" with Brian Kelly, a regular contributor to the program, and creator of a new altcoin, Nautiluscoin, featured and discussed Digibyte at length last night.  The focus was on Digishield, which was implemented into Nautiluscoin as a means to protect it from mining pool attacks.  Attacks like this had previously caused the coin's collapse, and forced the developer to a relaunch.
With the increased attention from mass media platforms, Digibyte's community is expecting an increase in investors, as well as merchant integration. They have prepared for, and anticipated, this by adding a downloadable media kit on their newly updated website.  This kit is to be used for the purpose of promoting the coin, by its community, to new investors. With such initiatives in place, and a scheduled plan for expansion, the Digibyte faithful hope that investor confidence will be increased, and trust in the currency's development team will grow.
At this point, the community is awaiting new announcements from the developers.  It is expected that major changes to the algorithm, and increases in merchant integration, will be outlined in the coming days.  We will monitor the situation, and post an update as soon as any news is available.