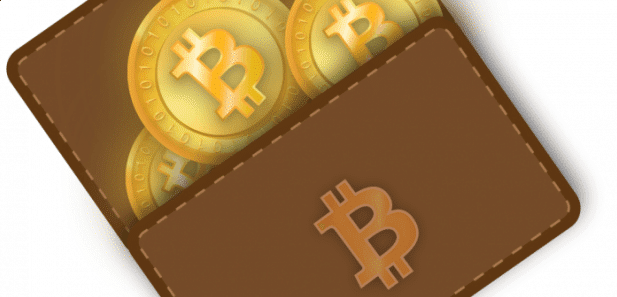 We live in a world and age where people are eager to try new things and capitalize on what the technology has to offer. One of the most interesting and useful technological breakthroughs are bitcoins. This digital currency  or cryptocurrency can be used to buy online products and services at low prices. However, in order to be able to leverage the benefits of bitcoins, you need to learn how to use a bitcoin wallet.
What is Bitcoin
The video below explain bitcoin in layman terms. We recommend you also visit What Is Bitcoin to get more info!
What is a Bitcoin Wallet?
What is a bitcoin wallet? A bitcoin wallet is the equivalent of a bank account. It allows you to store bitcoins, transfer them to other traders, use them to pay online services and convert them to real money. Just like email, wallets can interoperate with each other. You can choose between different kinds of bitcoin wallets. First of all, you have the option of choosing desktop wallets. These wallets are installed directly on your computer, giving you complete control over your bitcoin account. Some of the most famous clients include Bitcoin Core, Armory, Hive OS X, MultiBit and Electrum.
Secondly, you can choose a mobile wallet if you love to make purchases online while on the go. You can also pay in physical stores (Who Accepts Bitcoins) by scanning a QR code with your device. Mobile wallets include Bitcoin Wallet and Hive Android. Lastly, you can use web wallets. These bitcoin wallets allow you to use Bitcoin on any browser, coming more than often with additional services. One of the best bitcoin digital wallets to date is Coinbase.
How to Get a Bitcoin Wallet
How to use a bitcoin wallet? Creating your own bitcoin wallet is as easy as pie. Simply go to CoinMama (highly recommended), enter your email address and set up a password. Next, hook up your credit/check card, bank account or even use cash in order to start trading bitcoins within minutes. After starting your first purchase, your bank account will be debited and you will receive your first bitcoins. Similarly, you can sell bitcoins and receive money right in your bank account. Coinbase also offers a mobile wallet option available on both Android and iOS platforms.
Over 33,000 businesses worldwide trust CoinMama and accept bitcoin payments. Some of these reputable companies are Reddit, Overstock.com, Expedia, Fiverr, Google, Bing, Digital River and Sacramento Kings. Your bitcoin wallet is protected by a team of specialists offering offline backups and constant check-ups. Wallets, in addition to passwords, are stored using AES-256 encryption, which is considered one of the best, most reliable and most secure encryption methods available. After you learn how to get a bitcoin wallet, there is only one thing left to do – start trading and dive deep in the unique world of bitcoins.
How to Use a Bitcoin Wallet
How to use a bitcoin wallet? Well, it depends on what you're trying to do. If you're trying to make purchase online, visit 'Who Accepts Bitcoins' and you will see a list of companies that accept bitcoins as payment. Some on the list are physical stores and some are online stores. You can send bitcoins to family and friends using your Coinbase account! All you have to do is get your friends or family members to also apply for a Coinbase account and have them give you their bitcoin private key.
Read "What is a Bitcoin Private Key" to learn more about it! Lastly, you can use bitcoin ATMs to exchange bitcoins for cold cash. See a list of bitcoin ATM locations worldwide. If you have a bitcoin ATM or ATMs in your city and that are not included in the list, Contact Us with full location info and we'll add! Take a pick at 'How To Use Bitcoin ATM' if you don't already know how to.
Don't hesitate to share this 'What is A Bitcoin Wallet' article with your friends. Let's help more people use bitcoin by sharing educational materials like this with them!