Welcome to 99Bitcoins' latest weekly round up. Check out the most important news of the past week.

Bitcoin exchange Kraken announces new fee structure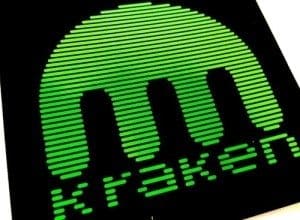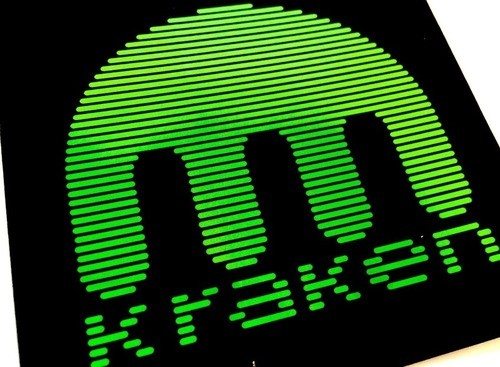 After starting their journey in 2011, Kraken exchange has become one of the most popular and widely used Bitcoin exchanges in the network.
The San Francisco-based company is a favourite amongst the professional traders due to its innovative features, fast execution, high security, and exceptional support.
Full article on 99Bitcoins.com
Can spyware link Bitcoin transactions to addresses?
Following the hacking incident on Italian spyware company Hacking Team, the issue on whether Bitcoin transactions can be linked to addresses has been raised. In particular, drones that can install spyware through wifi networks are seen to be a potential threat to Bitcoin network anonymity.
On the one hand, this could have advantages since it could allow governments and authorities to track down criminal activity that involves Bitcoin.
CEX.io to set up cryptocurrency exchange services in Latin America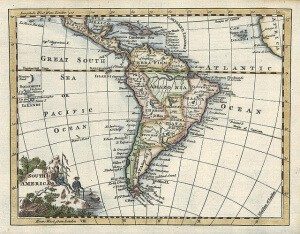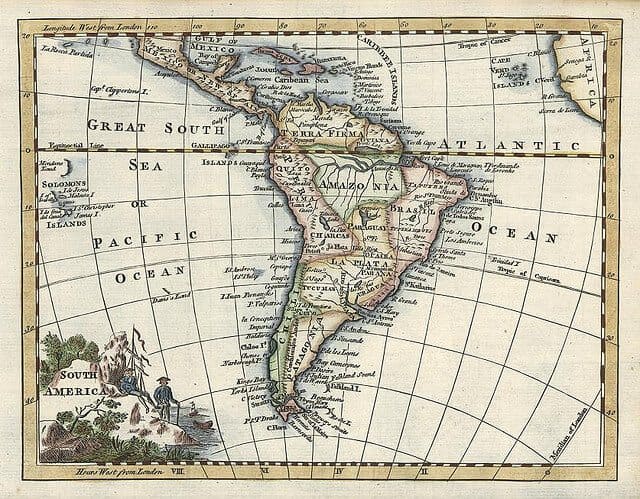 Bitcoin users in Latin American will finally have their very own exchange service thanks to efforts by CEX.io and AstroPay, whom have teamed together to offer local currency account deposits and withdrawals through Latin America.
Up until now it has been difficult for Latin Americans to use Bitcoin due to the limited provision of local services. The companies are now aiming to offer the new service in Argentine, Brasil, Uruguay, Chile, Mexico, Columbia, and Peru.
Full article on 99Bitcoins.com
Coins.ph launches peer-to-peer Bitcoin app for Southeast Asia
Bitcoin services firm Coins.ph has launched Teller, a mobile app that matches up its customers in Indonesia, the Philippines and Thailand via the blockchain as a way to facilitate financial services.
Teller users who want to access funds for mobile phone top-ups and remittances, for example, can use the app to find a third-party seller to accept local currency, allowing the buyer to gain access to digital money.
Bitcoin is the fastest growing sector for venture capital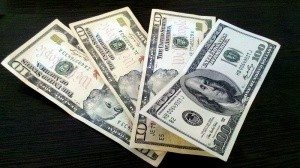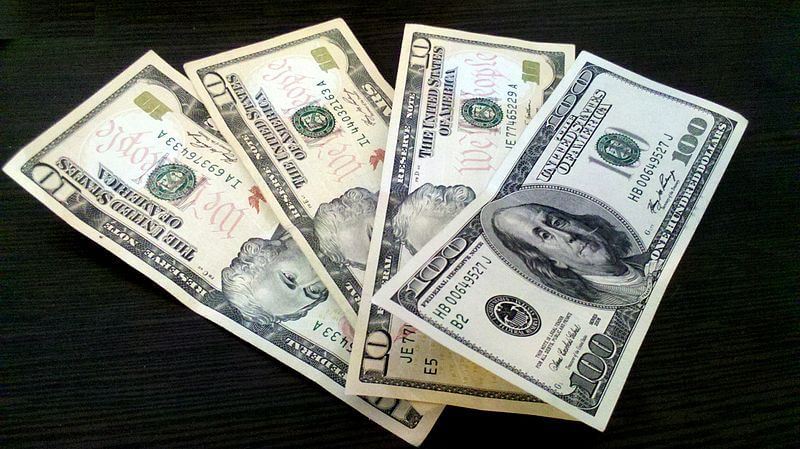 Guess which the fastest growing area of startup funding is? Actually, if you read the title then you already know that it is Bitcoin.
Funding for Bitcoin-related startups exploded by an annualized 151% since 2012, helping cryptocurrency to edge out other hot investment sectors like photosharing (145%), physical storage (149%), and space travel (141%). Yes, actual outer space travel.
Full article on 99Bitcoins.com
Bitcoin never sleeps: How Pantera Capital's Dan Morehead trades the digital currency
Regular headlines of high-profile Bitcoin (BTC) thefts and legally questionable activities might have dulled the appetite of some institutional investors for digital currencies, but Dan Morehead has bet the future of his hedge fund on them.
"The value of Bitcoin, if successful, is much greater than the downside risk," said the founder and CEO of Pantera Capital. "It seems to be an asymmetric opportunity."
UK watchdog warns of 'official' emails hiding Bitcoin ransomware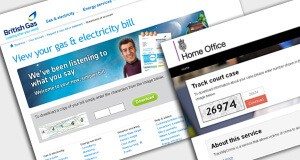 Don't open that official-looking message! It might be a virus, according to the National Fraud Intelligence Bureau (NFIB). The British watchdog has issued a warning about a new wave of Bitcoin ransomware.
The crypto-related malware attacks disguised as messages from British government agencies and well-known companies like British Gas, Ministry of Justice and UK Home Office.
Full article on 99Bitcoins.com
PayPal enters a brave new world of money disruption
PayPal was making a splash on the corner of 43rd and Broadway this morning. Outside Nasdaq's headquarters, the company was giving away coffee and donuts, and arranging for passers-by–mainly tourists on a sweltering July day–to have their picture plastered up on the stock exchange's massive circular digital display.
The publicity coincides with PayPal Holdings Inc.'s reemergence as a publicly traded company on Monday, after 13 years spent within the eBay Inc. empire.
Meet the first decentralized Bitcoin exchange: Coinffeine launches in 70 countries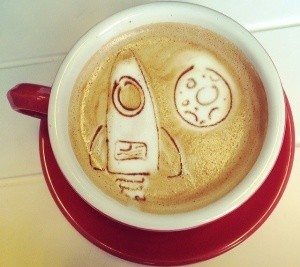 Russia, China, Indonesia and Brazil are just some of the countries that can now use the world's first peer-to-peer Bitcoin exchange. Decentralized platform Coinffeine has just launched in more than 70 countries, two months after releasing its 'technical preview' version.
Although Coinffeine offers an experience similar to traditional exchanges when buying Bitcoin, it uses local payment processors to manage fiat currency transactions.
Full article on 99Bitcoins.com
BitX raises USD 4 million in Series A funding
We are excited to announce our USD 4 million Series A funding round lead by the Naspers Group, through their payments subsidiary PayU. Our existing investor, Barry Silbert's Digital Currency Group, also participated in the round.
Over the past 12 months we've seen incredible growth and engagement across the markets we operate in, and we now have the largest emerging market footprint of any cryptocurrency company, with our platform available to over half a billion consumers spread across key markets in Southeast Asia and Africa.
Gates Foundation looking at Bitcoin tech to assist the poor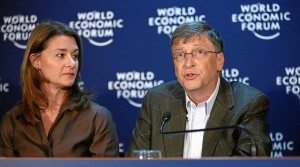 Kosta Peric, the deputy director of the Financial Services for the Poor initiative at the Melinda & Bill Gates Foundation, knows a thing or two about the financial sector. And he has a pretty good idea of how financial services can be used to help the poor.
Peric is leading the Gates Foundation's efforts to provide disadvantaged people with access to financial services. Among other things, the Gates Foundation is working with partners across Africa and Asia to develop digital money systems.
Full article on 99Bitcoins.com
OpenBazaar: We're targeting the 21% of eBay merchants who are unhappy
Most individuals who have heard of OpenBazaar seem to believe that it is nothing more than the next version of Silk Road, but the development team behind the project is thinking much bigger than that.
Although the core idea of OpenBazaar is to create an open, uncensored marketplace, that does not mean it will only be used for drugs and other goods that are often sold on darknet marketplaces. In fact, it appears that the OpenBazaar team sees the software as a useful alternative to legal, centralized markets such as eBay and Amazon.
Bitcoin in Buenos Aires – The Argentinian crypto revolution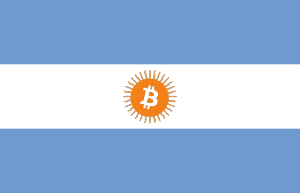 From an autocratic leadership that rocked the country's infrastructure like a dark storm to bright achievements in the field of arts, sciences and, of course, sports: Argentina has been through a lot. But the passionate citizens of Argentina, especially the people of Buenos Aires, are always there to welcome you with an open heart.
Take the example of La Boca, where you will be greeted with music and rhythmic tango, while passing through its colorful tin homes.
Full article on 99Bitcoins.com
The Blockchain revolution gets endorsement in Wall Street survey
Bitcoin supporters argue the software that makes the digital currency possible could accelerate trading on Wall Street. A new survey suggests financial-services professionals are on board.
Greenwich Associates found 94% of respondents say blockchain — the ledger that drives Bitcoin — could be used in finance, according to a report to be released Wednesday. The software is touted as a way to speed up and simplify how trades of everything from stocks to loans and derivatives are processed.
Why Generation Z will definitely embrace Bitcoin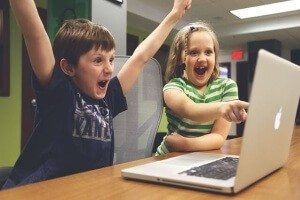 Can you picture a world without physical money? A world where we don't have to carry bills and coins in our pockets and wallets? Generation Z can.
A world where money is exclusively made of numbers in a digital record is only natural for today's kids. A new survey shows that over a quarter of parents are giving digital currency to their children, which they then spend in games like Minecraft and Moshi Monsters or buying music on iTunes.
Full article on 99Bitcoins.com
BitMesh: Share bandwidth for Bitcoin
BitMesh is a platform that allows users to share their bandwidth or Internet connections with others in exchange for Bitcoin. Without the involvement of third-party escrow or contracts, users can achieve a mutual negotiation for the pricing and share Internet freely and cheaply.
The BitMesh development team has already developed a working prototype in which users can set up a BitMesh server on a raspberry pi and connect several clients to it.
Source: BitcoinMagazine.com
Bitphone launches first Bitcoin-friendly digital phone service
Full article on 99Bitcoins.com
Winklevoss twins file paperwork to operate Gemini Bitcoin exchange
Investors Tyler and Cameron Winklevoss earlier this week filed paperwork to operate a Bitcoin exchange called Gemini for both individual and institutional investors in New York state, a spokeswoman said on Friday.
The twins, best known for accusing Facebook Inc founder Mark Zuckerberg of stealing their idea, want to make the digital currency mainstream in the United States.
Bitcoin could face extinction from its own "war"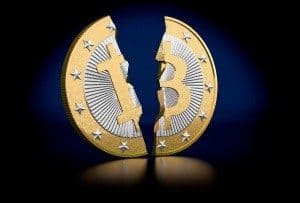 Bitcoin, the virtual currency technology that consists of a community enticing investments worth hundreds of millions of dollars, is striving despite an ever present war.
This conflict may seem like a minor thing from the outside. Non-Bitcoiners will see it as a bunch of people arguing over a simple matter of numbers. But, actually, this "insignificant" disagreeing could have significant economic consequences and even put the very existence of the virtual currency at risk.
Full article on 99Bitcoins.com
Canadian Revenue Agency: Bitcoin considered as foreign fund or property for taxes
The Canadian Revenue Agency recently stated in section 233.3 of the Income Tax Act that Bitcoin and other digital currencies are considered "specific foreign properties" and are to be treated as foreign funds or intangible properties.
The rules of the Income Tax Act document states that foreign properties including Bitcoin that exceeds the value of $100,000 CDN should be reported with a tax form called T11135 to notify the amount of Bitcoin held by an individual or an organization.
Source: BitcoinMagazine.com
NASDAQ vows to be first exchange to use Bitcoin's blockchain tech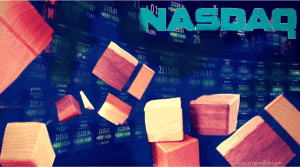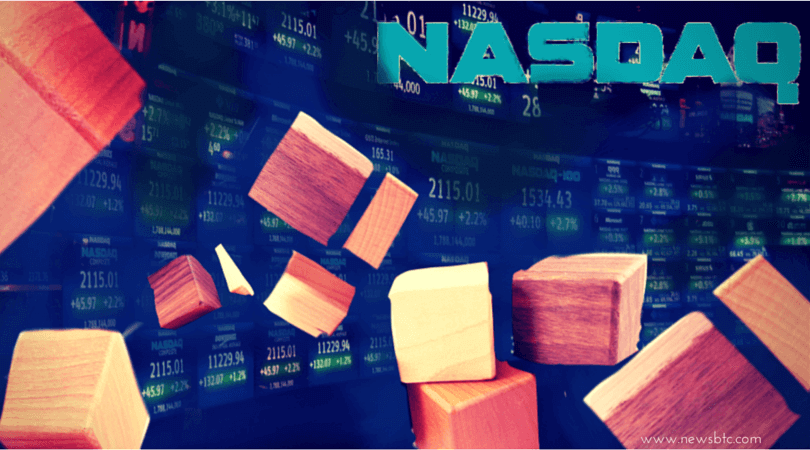 An increasing number of companies, tech developers, and researchers have been turning to Bitcoin for technological inspiration.
This should come as no surprise given Bitcoin's dramatic rise and the fact that it accomplished something that would have been nearly inconceivable just a decade ago: establishing an all-digital peer-to-peer currency.
Full article on 99Bitcoins.com
DigitalBTC buys $10.1 million in Bitcoin despite losses
Australian cryptocurrency firm DigitalBTC bought $10.1m worth of Bitcoin in Q2 of this year, the company's latest quarterly report reveals. This brings the amount of Bitcoin the company has purchased over the past 12 months to almost $29.7m.
The report also shows DigitalBTC – the first crypto firm to list on Australian Securities Exchange (ASX), under Digital CC Limited – closed the quarter with an inventory of $1m in Bitcoin.
IBM believes blockchain is an "elegant solution" for Internet of Things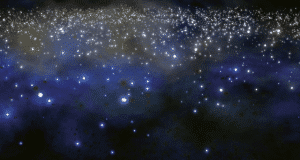 It's not news that IBM has been exploring Bitcoin's technology and its applications. But the computer giant has now released a new report, which claims that the blockchain could be the much awaited solution for the logistical issues surrounding the evolution of the Internet of Things.
In a near future, our daily lives will exponentially interact with a "network of billions of intelligent devices," IBM predicts.
Full article on 99Bitcoins.com
Certain Uber drivers are accepting Bitcoin tips
One of the major Bitcoin stories of the past week has been on whether or not Uber is planning to integrate Bitcoin payments in the future.  Whereas it was hinted at first that Bitcoin integration is on the to-do list, Uber quickly decided to counter that statement with an official press release. However, that is not keeping Uber drivers from collecting Bitcoin tips.
Even though Uber is one of the world's most popular – and hated – decentralized services to this very date, their choice of payment methods strikes many people as rather odd.
Is Mike Tyson the next Bitcoin entrepreneur?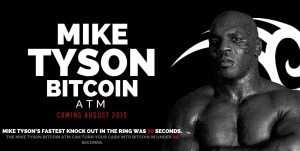 Boxing champion Mike Tyson has just announced his plans to launch a new Bitcoin ATM in August of 2015. The sports legend shared the news via Twitter on Saturday.
"Changing the way we get change" was the slogan chosen by Tyson. The tweet also includes a website address, where you can find out more (but not a lot more) about the athlete's Bitcoin endeavour.