During this crazy week for Bitcoin there were a lot of good and bad news. During the last seven days, Bitcoin's price skyrocketed and if we thought reaching $500 was a big deal, the community couldn't believe when the value kept rising.
With this boost, mainly promoted by the hearings held in Washington DC, a lot of new businesses and institutions (see this and this) revealed they are now accepting cryptocurrency. Take a look at all the big happenings of the last days with the help of Bitcoin Examiner's Weekly Round Up.
Apple's online store cuts out Bitcoin app from Coinbase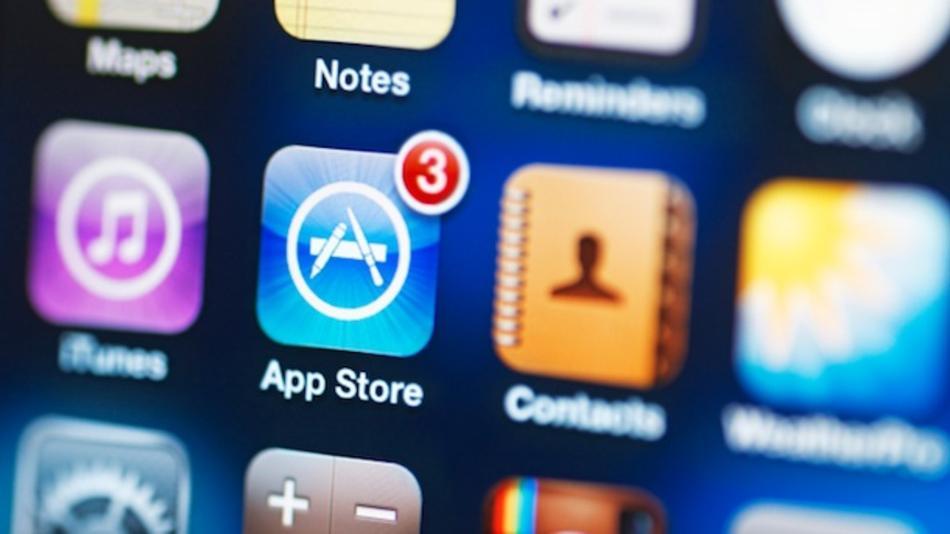 Apple has turned against a Bitcoin app… again. Less than a month after Coinbase launched their new iOS app, the company's online store has axed the service.
According to Coinbase, the decision was solely made by Apple. The link that would usually lead to the app's page now redirects the users to the main iTunes page. The useful application allowed immediate synchronization with the users' web account, safely storing cryptocurrency that would still be available to use anywhere.
KnCMiner makes $3 million in just four days
After start shipping its first Jupiter mining rigs in the beginning of October, KnCMiner has recently made a colossal amount of money in just four days, selling $3 million worth of Bitcoin mining equipment.
This very active period of sales happened between 7th and 10th November, according to Coindesk. It was during these days that Bitcoin's price skyrocketed, causing the Sweden-based manufacturer to sell out of Saturn and Jupiter rigs. The company has also taken the maximum number of pre-orders possible.
Interview with Jason Williams, from Bitcoin Association of Australia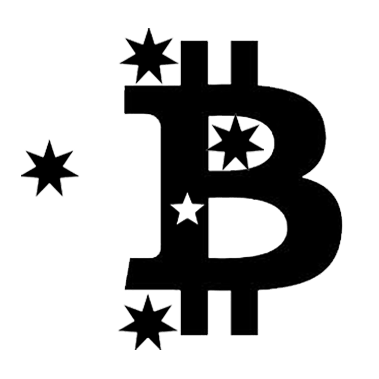 Bitcoin has a new group of representatives in Australia and now it's really official. The not-for-profit Bitcoin Association of Australia was constituted on 23rd October and is already working to raise awareness in the country. The organization's goals align with the ones promoted by the Bitcoin Foundation, as the new institution promises to work in order to get Bitcoin recognised at a governmental level through future events and other initiatives.
The association's president, Jason Williams, talked with Bitcoin Examiner about this new challenge and painted a current picture of Bitcoin's influence in Australia. Check the complete interview.
ASRock announces two new motherboards geared for Bitcoin miners
ASRock recently turned into the first mainstream manufacturer to join the Bitcoin community: the company has released two new motherboards that are designed for mining Bitcoin, VR-Zone reports. Both boards come with a total of six PCIe slots, of which one is a PCIe 3.0 x16 slot while the other five are PCIe 2.0 x1 slots. ASRock is throwing in two additional four-pin connectors for more power.
New York state considers the creation of 'BitLicenses'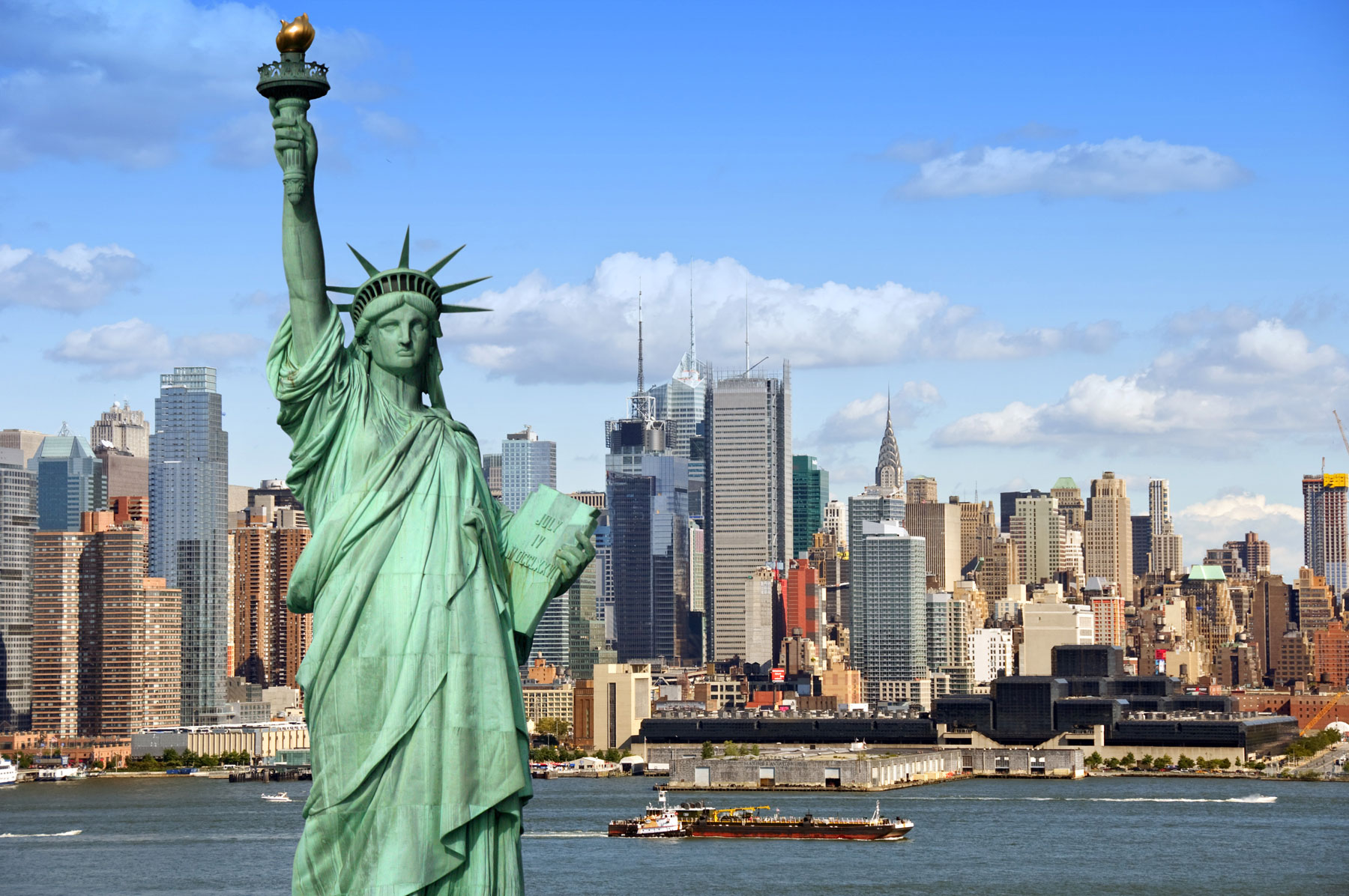 'BitLicenses' might be the beginning of the development of a special framework that could, in a near future, regulate Bitcoin in a proper way. This is the name of the licenses the New York State Department of Financial Services (NYDFS) is considering issuing for companies in the business of virtual currency money transmission.
The department expects to discuss this possibility in a future hearing about virtual coins, whose date is yet to be determined. A recent document released by NYDFS confirmed the "public hearing will review the interconnection between money transmission regulations and virtual currencies".
Hong Kong Monetary Authority won't regulate Bitcoin
The Chinese Banking Regulatory Commission and the Hong Kong Monetary Authority (HKMA) won't regulate Bitcoin. The last time Bitcoin Examiner talked about this possibility, the commission was still looking into regulation and possible framework. However, the HKMA has publicly announced, in the meantime, that Bitcoin doesn't belong to its jurisdiction.
The information was revealed last Friday (15) by the authority's chief executive, Norman Chan, quoted on Geek Empire through an article published by Brian Cohen. While this Hong Kong institution has the responsibility of "promoting the stability and integrity of the financial system, including the banking system", it won't be tackling Bitcoin regulation.
Bitcoin startups get a little help from Silicon Valley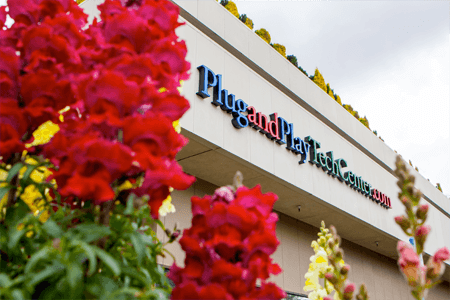 Bitcoin-related startups will have the chance to be part of a new and exclusive accelerator program, created by Plug and Play Tech Center, a seed investor in PayPal with three different locations in Silicon Valley. The initiative will kick-off in January 2014 with a first class for 10 companies that will be able to learn more during the following three to six months.
Plug and Play Tech Center headquarters, in Sunnyvale (California), will host the Bitcoin program, which plans to provide a seed investment of $25,000 to each startup in exchange for a five-percent equity stake. But, "in special cases", the program can grant up to up to $100,000.
Filesharing search engines take to dark web and Bitcoin to escape Hollywood
Filesharing indexing sites that operate like search engines for piracy links are taking to the dark web to escape the clutches of copyright owners, The Guardian reported this week. "A new piracy indexing site funded solely by Bitcoins, NewsNab+, has set up shop within the Tor network (…), using its anonymity to protect the piracy site's location and identity from litigation from copyright owners and their representatives like the Motion Picture Association of America", the article adds.
British cybercrime unit worried about Bitcoin ransomware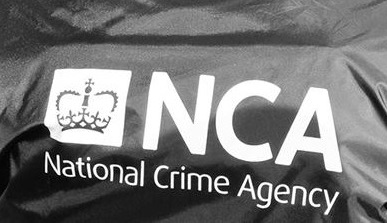 The National Crime Agency (NCA) has discovered, through its cybercrime unit, a new mass-spamming scam that is targeting victims in the United Kingdom, "locking" them out of their own computer with an encryption programme and holding it for ransom in return for Bitcoins.
Due to the magnitude of the scam, the agency has issued an alert regarding phishing emails that seem to be sent by banks and other financial institutions, especially to small and medium-sized businesses. The NCA rated the scam as a "significant risk", but the emails could have reached tens of millions of computer users so far.
Travelers BOX allows you to exchange currency leftovers for Bitcoin
The Travelers BOX is a machine similar to an ATM that let's you exchange your foreign currency leftovers for Bitcoin, so you can really use this money later without having to go back to a particular country or waste a lot in exchange fees. The first one has already been placed at the Ataturk airport, in Istanbul, Turkey's biggest city and it's a success.
Ricin letter sent to US President connected to Silk Road's merchant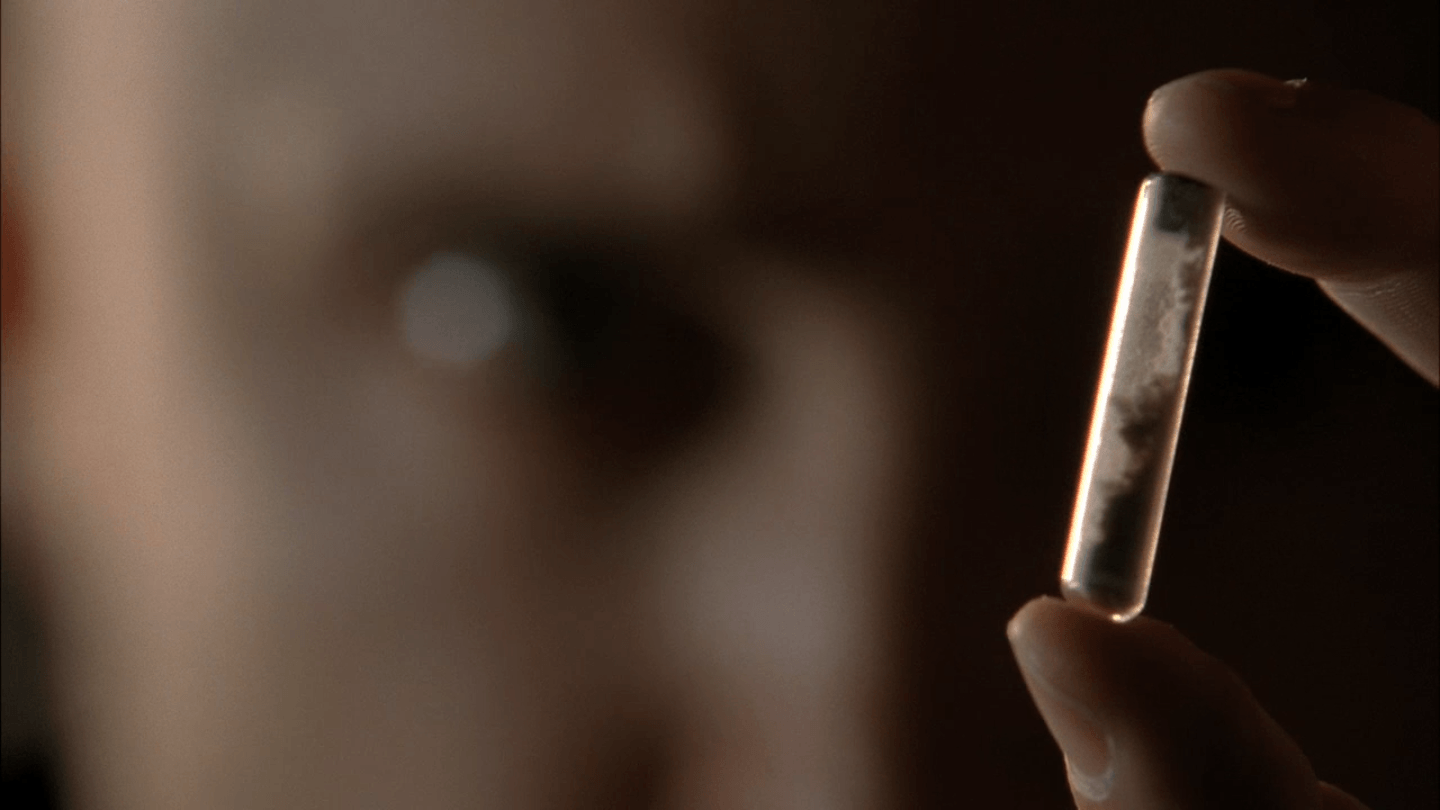 The United States Department of Homeland Security identified one of the suspects that mailed poison-laced letters to the President Barack Obama, earlier this year, as a drug seller that usually operated on the Bitcoin-exclusive illegal marketplace Silk Road.
The information was included in a message sent addressed to the Senate committee, which recently requested information on the risks and benefits of cryptocurrency, within a hearing that was held last Monday (18).
New Subway shop located in Slovakia accepts Bitcoin
After two Subway shops started accepting Bitcoin in different continents, the cryptocurrency has reached a third Subway etablishment. The latest location is in Bratislava, Slovakia, Coindesk reports. The store has benn accepting Bitcoins since 13th November, when the first payment was registered.
BitPay reveals its new Bitcoin merchant directory
The payment processor BitPay has announced a new and very useful feature, especially now that the holidays are coming: a Bitcoin merchant directory that you can visit here.
BitPay's new feature offers a reputable source for information about Bitcoin-friendly merchants and will probably be a great help for the sellers, who can now integrate their payment processor's own directory. The platform's service also offers a list of non-profit organizations that you can help with your Bitcoins.
The famous "Bitcoin Pizzas" are now worth $6 million
The story of the "Bitcoin Pizzas" might one day be a cryptocurrency legend, but it's too real to ignore for now. Remember when on May 18, 2010, Laszlo Hanyecz (resident in Jacksonville) announced on Bitcointalk.org he would pay someone 10,000 BTC to order him two pizzas? Well, at that time, 10,000 Bitcoin was worth $25.
According to Business Insider, four days later, Bitcointalk.org user 'jarcos' obliged and Hanyecz posted the proof: two "The Works" pizzas from Papa John's. Today, Bitcoin prices stand at more than $600, which means that pizza is now worth more than $6 million.
BtcChina secures investment of $5 million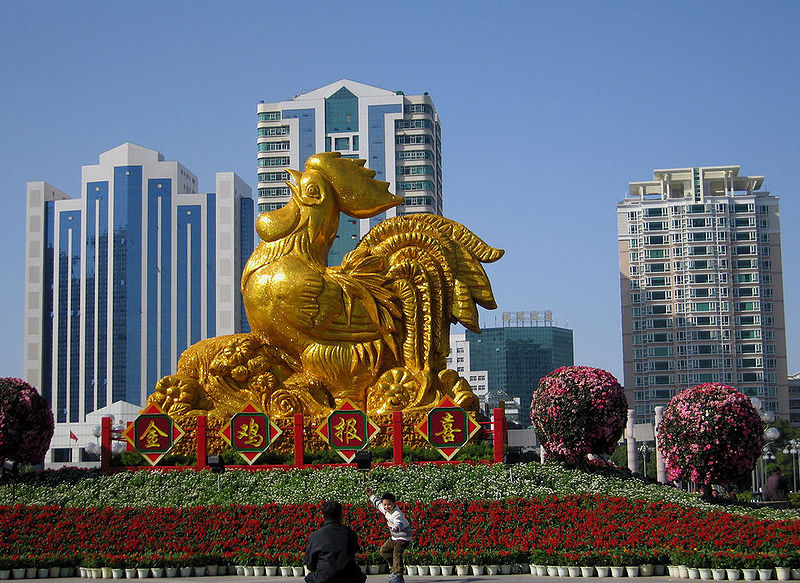 With Bitcoin price soaring and the number of users growing on a daily basis, the world's largest Bitcoin exchange in volume, BtcChina just secured a Series A investment of $5 million, from Lightspeed China Partners and Lightspeed Venture Partners.
"This investment is a huge endorsement to our team at BtcChina, and will allow us to keep innovating, to become the best Bitcoin company worldwide. We will continue to build the most reliable and secure Bitcoin trading platform for the China market, to offer great customer service and to have a global impact on Bitcoins", said the exchange's CEO, Bobby Lee.
Bogus "free Bitcoin generator" offer leads to malware
Online scammers have started tricking users into completing online surveys with promises of "free" Bitcoin generating software. According to Help Net Security, the offers are promulgated via Youtube videos, Pastebin posts and promo sites, and when they explicitly state that to get the Bitcoin generator you will not have to complete a survey, you are asked to pay for a premium account in order to download the file.
Is Bitcoin conquering the United States authorities?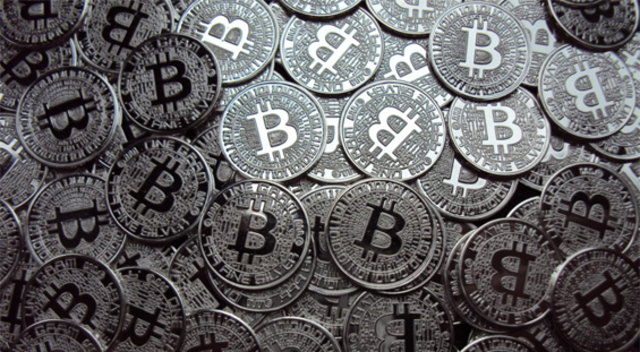 After the United States Senate committee had the chance of getting to know Bitcoin during two hearings held this week in Washington DC, what can be said about the future of cryptocurrency? Well, it depends who is answering the question, although a lot of authorities seem to be open to the benefits of Bitcoin.
On Monday (18), the day of the first hearing, the words "legitimate financial services" were actually thrown at cryptocurrency, making Bitcoin's value soar to the sky.
Coinbase reaches buying limit and "suspends" activity
Remember when back in April the exchange Mt. Gox suffered several difficulties due to the high levels of demand? Well, a similar thing recently happened to Coinbase this week. On Monday (18), when Bitcoin's price increased almost $150, the exchange was handling high amounts of transactions, like many other platforms around the world.
As a result, Coinbase reached its buying limit, running out of Bitcoins to sell. On that day, the platform left a message to its clients and "suspended" its activity temporarily.
Rabobank blocks customers from buying Bitcoins
A bank in the Netherlands has blocked most of its customers from buying Bitcoins at exchanges during this week, according to Coindesk. Rabobank cancelled 99 percent of its customers' transactions with Bitcoin exchanges on Tuesday and Wednesday without a reason or explanation. However, a spokesperson for the Dutch Bitcoin exchange BTCNext said it was because transactions are seen as potential fraud.
University of Nicosia is the world's first accredited institution to accept Bitcoin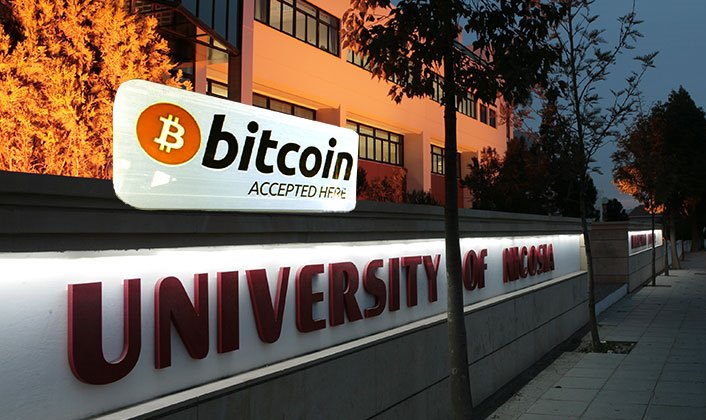 The University of Nicosia (UNic), in Chipre, announced it's allowing students to pay their tuition and other fees with Bitcoin from now on. Besides, the university, the largest in the country, will also offer a Master's of Science Degree in Digital Currency, which will be available online and on-campus starting in 2014.
This decision makes UNic, one of the largest accredited English language universities in the Euro-Mediterranean region, the first Bitcoin-friendly institution of its kind in the world. The payments will be processed by the platform Neo & Bee.
Polish Bitcoin exchange Bidextreme.pl hacked
After a week without any announcement of major heists in the Bitcoin world – the last bad news came from the Czech Republic –, the Polish exchange Bidextreme.pl revealed it was hacked. As a consequence, the customers' Bitcoin and Litecoin wallets have been emptied.
The incident was reported to the authorities and the platform temporarily suspend all activities while the investigation carries on, according to a statement published on Bidextreme's website.
The Assassination Market promotes the destruction of "all governments"

Meet The Assassination Market, a new and very different crowdfunding initiative that mixes the features of a platform like Kickstarter with a desire for political murder and government destruction. This website, running on the Tor network, uses crowdfunding to create Bitcoin bounties on the lives of world leaders and authority representatives.
All the targets are submitted by the users and the list already counts with the presence of the President of the United States, Barack Obama, or the chairman of the US Federal Reserve, Ben Bernanke, who has the highest bounty on the platform, 124.14 BTC.