Welcome to 99Bitcoins' latest weekly round up! Let us help you find out what happened in the Bitcoin world over the past week.

Two federal agents arrested for stealing BTC during Silk Road investigation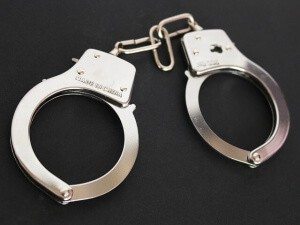 Two former US federal agents involved in the Silk Road case have been charged with wire fraud, money laundering and other offenses for allegedly stealing BTC during the federal investigation that brought down the deep web's biggest illegal marketplace.
The charges were filed in San Francisco's federal court and accuse the two suspects of stealing cryptocurrency to enrich themselves, CNN reports. The now former agents were part of the Drug Enforcement Administration and the US Secret Service at the time.
Australian Treasury: Bitcoin a threat to tax collection
The Australian Department of the Treasury is claiming Bitcoin and digital currencies are a potential threat to its tax collection efforts.
In a new report, the government agency outlines areas in which it hopes to change the structure of its tax revenue system, citing the emergence of new financial technologies, including bitcoin and other digital currencies, as challenges it has yet to adapt to.
Bitcoin entrepreneur Charlie Shrem reports to prison
Charlie Shrem's new home doesn't accept bitcoin. The one-time Bitcoin entrepreneur reported to federal prison on Monday to serve a two-year sentence for his involvement in what prosecutors alleged was a drug scheme involving his virtual-currency exchange and an online black market.
Mr. Shrem, 25 years old, reported to the federal facility in Lewisburg, Pa., where he will serve his time in a minimum security camp that is adjacent to a high-security penitentiary, said Shawn Barlett, a prison spokesman. The camp holds 466 inmates, according to the US Bureau of Prisons website.
Source: The Wall Street Journal
Over 2% of Americans would trust Bitcoin to transfer money overseas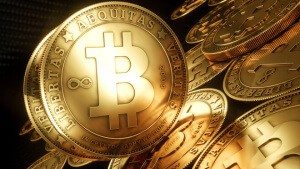 A new survey conducted by the Digital Currency Council has revealed that 2.3% of Americans would trust Bitcoin and its system to send funds overseas in an emergency.
According to the survey, which polled 750 "regular Americans", most people in the United States would rather use their banks or other traditional systems to transfer money abroad.
Overstock invests $5 million in Peernova in first Bitcoin investment
US retail giant Overstock has invested in blockchain technology specialist Peernova as part of its second tranche of Series A financing.
Formed through a merger between cloud mining contract provider CloudHashing and ASIC hardware designer HighBitcoin in early 2014, Peernova raised $8.6m in funding last December as it sought to accelerate its shift away from mining.
Rakuten announces multi-sig escrow support and $30 Bitcoin discount
Rakuten, the largest online retailer in Japan, recently announced their intention to accept Bitcoin as a means of payment. Well, the wait is over and shoppers can purchase goods on the US version of the Rakuten website via Bitcoin starting today.
This is the first step towards the e-commerce giant's global rollout plan for Bitcoin. In addition to announcing their acceptance of the digital currency, Rakuten has also claimed shoppers will get $30 off if they spend $100 or more when they pay with Bitcoin over the next week.
Swiss banking giant UBS to study blockchain in new London lab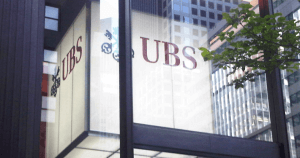 It looks like another big financial shark is preparing to enter Bitcoin waters. Swiss banking giant UBS will open a technology lab in London during the month of April to investigate Bitcoin's core technology: the blockchain.
Like other major institutions, UBS wants to understand how it can apply cryptocurrency's technology to the traditional financial system. The goal is to use the knowledge acquired from the study of the blockchain to improve financial transactions and other operations.
Czech police seize $345,000 property linked to Bitcoin hack
Czech police have seized a luxury property purchased with Bitcoin by a couple previously linked to the hack of drug bazaar Sheep Marketplace.
The house, reportedly worth around $345,000, was bought in a series of transactions by Tomas Jirikovsky and his partner Eva Bartosova. The property was originally registered under Jirikovsky's grandfather, Jan Goliath.
Turning airline miles into Bitcoin? It's possible as alternative currencies edge ahead
Recent news continues to prove this is a serious concern. Part of the attraction for the shadier sector of society is that airline miles and loyalty program points can be traded for goods or cash. But another alternative currency — Bitcoin — has joined the fray and its proponents suggest that the best value and safeguard for money is to take money out of the equation entirely.
Bitcoin For Miles, a business unit of Bitcoin Brands Inc., proposes that travelers convert unwanted miles, and other reward points, into Bitcoin in what the company describes as a "fast, discreet and now even more private" transaction.
US Bitcoin mining companies bombarded with "invasive" information requests from Coinbase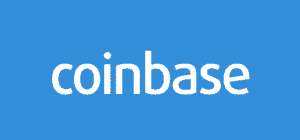 Although Coinbase just launched three new features developed to improve its bits option, the main news story surrounding the Bitcoin company this week is far from positive. In a move deemed imoral and 'invasive' by the industry, the digital wallet provider has allegedly been trying to acquire operational information about United States-based Bitcoin mining operations.
Coinbase's attempt – which some businesses have publicly considered as an infrigement of trade secrets, the site Coindesk said – was recently confirmed by MegaBigPower and Bitmain, two mining companies with a presence in the US.
$1 Million legal fight ensnares Ripple, Bitstamp and Jed McCaleb
Bitstamp has initiated legal action over more than $1m in disputed funds related to the sale of nearly 100m XRP last month. Bitstamp, which operates a Ripple gateway and Bitcoin exchange, filed a complaint for interpleader on 1st April in the US District Court in the Northern District of California. Jed McCaleb, the founder of both Ripple Labs and Stellar, and two of McCaleb's family members were named in the complaint.
The $1,038,172 in disputed funds were used by Ripple Labs to purchase 96,342,361.6 XRP put up for sale through an account allegedly controlled by McCaleb, according to the complaint.
How Bitcoin will end world poverty
William Blair partner Brian Singer explains how Bitcoin and blockchain encryption has a greater ability to bring more of the world's population out of poverty than anything we've seen in decades.
FORBES: And is Bitcoin the currency of the future? Or is it the payment system they're developing?
SINGER: Bingo. It's the payment system. It's the blockchain encryption. And there are interesting things. I think Bitcoin, or the, really, blockchain encryption that's behind it, has a greater ability to bring more of the world's population out of poverty than anything we've seen in.
The rise of Bitcoin in Argentina
Due to Argentina's recurring inflation crisis, capital controls, and overall financial repression, it's become a staple opinion in Bitcoin circles to predict that the country is set for a cryptocurrency boom.
Actually, Argentina is very far from widespread Bitcoin adoption, and it's likely that a large segment of the population will never use it. However, a lot of Argentineans have heard about Bitcoin through the media, and they are perhaps more willing than others in Latin America to try it out.
The end of the 'Bitcoin Bowl': BitPay and ESPN cancel sponsorship deal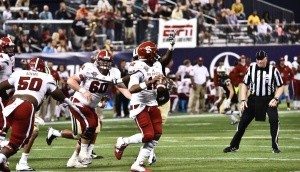 The St. Petersburg Bowl will no longer be known as the 'Bitcoin Bowl'. The postseason college football game matching up the Atlantic Coast Conference against the American Athletic Conference lost its BTC sponsorship after the three-year deal was abruptly cancelled this week.
The sports event, held every year in St. Petersburg (Florida), obtained cryptocurrency's support thanks to Atlanta-based firm BitPay. The well-known payment processor announced the sponsorship deal with ESPN (through its subsidiary ESPN Events) in 2014.
Federal agents arrest Bitcoin gun buyer in sting operation
 A man from Hyannis, Massachusetts has been charged and arrested after attempting to buy a $2,500 firearm from a darknet website using Bitcoin.
According to US Attorney Carmen Ortiz's office, Justin Moreira was arrested after he picked up a package he believed contained a .380 caliber pistol and a silencer, sent by an undercover federal agent, from a local post office.
'Obama effect' results in 200 Bitcoin donations to Edward Snowden
In light of a sudden "executive order" issued by Barack Obama in America, many Bitcoin redditors surmised that it's now illegal to donate money to people like Edward Snowden.
But netizens that they are, political boundaries and proclamations mean very little to them. Within just a few hours of the legalese going up at WhiteHouse.gov, a whole swarm of Bitcoin users and miners alike decided to send some extra thanks to Snowden. The monetary gratitude turned out to be even larger than the one elicited by the release of the Snowden documentary Citizenfour.