Another week goes by, Bitcoin Examiner brings you a new weekly round up with all the major news that rocked our world in the last seven days. Besides the articles, this week we worked to bring you some new fun and useful lists, from the Top 13 Bitcoin faucets to 7 Famous people's thoughts on Bitcoin.
Update 0.8.4 boosts Bitcoin security levels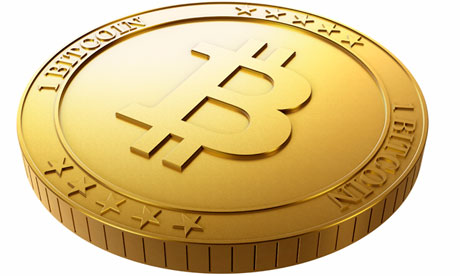 The new upgrade to Bitcoin-Qt recently released brings several improvements in the security field, mainly fixing some important bugs. 
The version 0.8.4 is being recommended to all users, who should update their system in order to fix some vulnerabilities: the core of this new version is composed of three security upgrades (that you can find out here) to avoid the application to crash or the corruption of the databases.
SatoshiDice hit by DDoS attack
The massive Bitcoin gambling website SatoshiDice suffered a DDoS attack this week that shut down the platform, but the effects weren't that bad. Erik Voorhees, who created the site and sold it for $11.5 million in July, might no longer own the gambling platform, but knows everything about it: he assures DDoS attacks happen a lot to Bitcoin gambling sites.
"They largely wasted their money", he said about the attackers while talking with Coindesk. According to the expert, the website isn't needed for the placing of bets, it just provides information about bet statistics and other content.
Bitcoin prices almost doubled in two months
MarketWatch made an analysis of the latest Bitcoin prices and noticed that the value of this cryptocurrency nearly doubled in the last two months. "July and August were marked by quiet summer trade, rising yields and speculation about the next chairman of the Federal Reserve. And in those two months, Bitcoin prices nearly doubled on the trading exchange Mt. Gox. The price of a Bitcoin on Mt. Gox, the largest Bitcoin exchange by volume, was recently $128.50. That's almost double the value of a Bitcoin on July 5", the website reports.
United States wait for federal rules regarding Bitcoin donations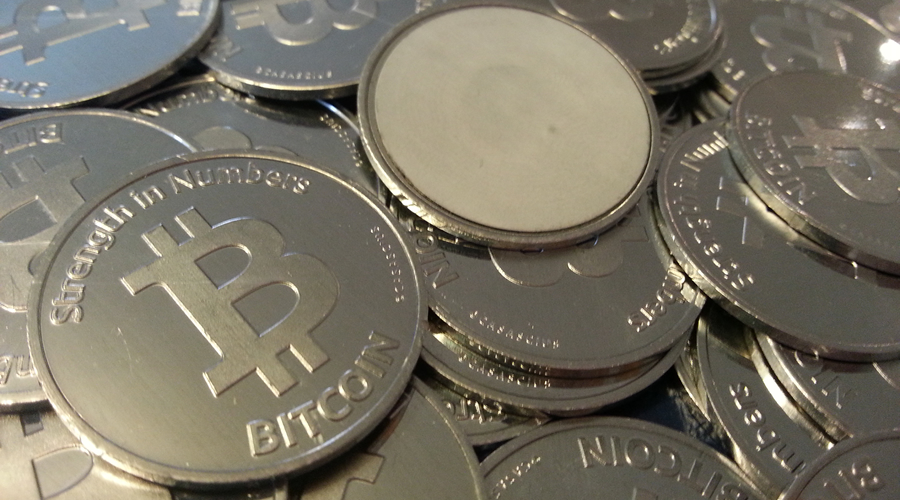 The North-American Federal Election Commission is working to create rules regarding Bitcoin donations, especially within political campaigns. The Attorneys for Conservative Action Fund PAC started the debate after asking the institution if political candidates and outside groups were allowed to accept digital currency, besides US dollars.
"As increasing numbers of individuals trade in Bitcoin, political parties and candidates also wish to accept and spend this new currency", Dan Backer of DB Capitol Strategies wrote in the request, which poses 24 technical questions to the FEC regarding the use of Bitcoin as a form of political contribution.
StrongCoin is working on a distributed exchange
The online wallet service StrongCoin is launching a new distributed exchange service to purchase Bitcoins. The system's founder, Ian Purton, already runs an OTC exchange (it's different because it enables people to find each other directly and arrange a trade, for instance) called Bitcoinary. Now, Purton is also creating a distributed exchange, according to Coindesk, which will be operated as part of his StrongCoin encrypted online wallet service.
The new service will pair Bitcoin holders with those wanting to purchase them in fiat currency. And the users won't even have to manually browse through messages from people offering to trade Bitcoins, since the new exchange will match them automatically.
Monetize your digital content with BitMonet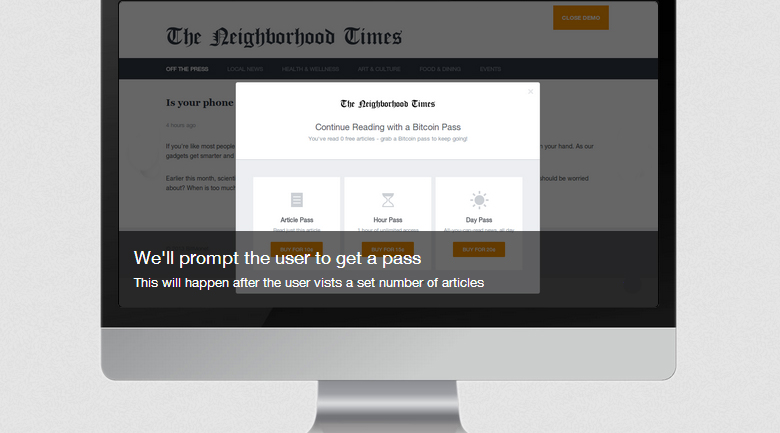 The Bitcoin microtransactions market has another great tool able to help monetize digital content with almost no transaction fees. The name of this platform is BitMonet and it was created to solve some of the problems every content producer face today, while affirming the relevancy of cryptocurrency.
According to the service's website, it's possible to start using the open source platform in just 10 minutes, allowing website owners to easily require payment to access a specific piece of content, like an article, a blog post or even a long term subscription-based offering.
Bitcoin isn't ready to take over the remittances market
The Bitcoin expert Jeremy Liew, from Lightspeed Venture Partners, wrote an article about Bitcoin and the remittances market. "Using Bitcoin for sending money between countries offers startups an opportunity to build a new business, but the geographic market matters. Find out where you should build", he starts by saying in his text published by GigaOM.
Authorities focus on study that denies Bitcoin anonymity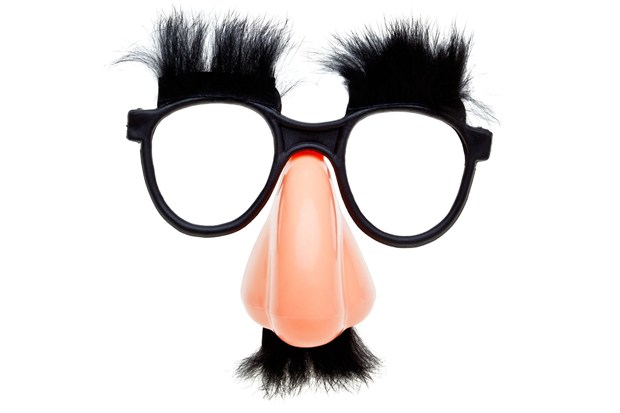 Although this is not exactly news to the cryptocurrency community, the fact that an official study says that Bitcoin is not completely anonymous might make the authorities accept cryptocurrency more easily.
Researchers from the University of California, in San Diego (USA), produced a study that focuses on Bitcoin. The analysis states that cryptocurrency users' reliance on services like Mt. Gox, which are centralized currency exchanges, can make them easily identifiable by law enforcement officials. In other words, this means that Bitcoiners cannot use virtual currency to anonymously buy and sell goods through these large scale channels.
BetCoin customers win $5 millions in 30 days
The Bitcoin entertainment network BetCoin keeps expanding its casino with several major upgrades to existing products and a brand new multi-million dollar grade offer in the coming weeks, according to Digital Journal. In just one month, BetCoin processed 420,000 bets, with a total payout of a staggering 36,000 BTC ($4.5 million). BetCoin Dice proves to be a customer favorite, with 225,000 bets processed and an amazing total payout of 24,000 BTC ($3 million).
India hosts the Global Bitcoin Conference 2013 in December
There's a new event on the crypto-horizon: the Global Bitcoin Conference 2013, to be held on December 14, in Bangalore (India). The gathering will be attended by major personalities from the Bitcoin community like representatives from big institutions such as Buttercoin, BitPay, Mt. Gox or the Bitcoin Foundation.
The conference will focus on the challenges and opportunities that are changing the Bitcoin universe, especially when it comes to the influence of cryptocurrency in the second largest populated country and also one of the biggest economies on the planet. The organizing team expects the event to be a game-changer, spreading Bitcoin knowledge and understanding what changes it can bring to the local and global economies.
Is eBay is showing some love to Bitcoin?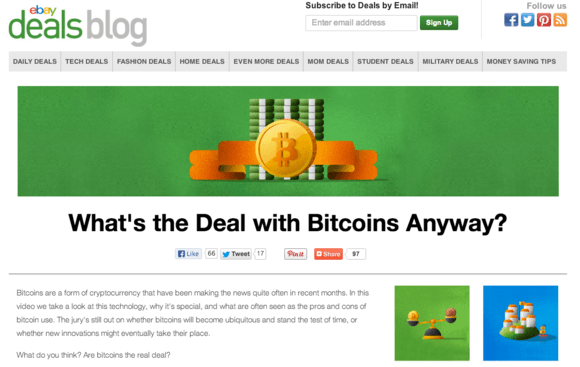 Stranger as it may seem, the giant ecommerce platform eBay wants to know how its users feel about Bitcoin. It all started with a post entitled "What's the Deal with Bitcoins Anyway?" that was recently published on eBay's blog with a two-minute video talking about cryptocurrency. Apparently, eBay was trying to understand how its users feel about virtual coin. Part of the post said that "the jury's still out on whether Bitcoins will become ubiquitous and stand the test of time, or whether new innovations might eventually take their place. What do you think? Are Bitcoins the real deal?".
Of course, in no time Bitcoiners at the sub-Reddit and people at the Bitcointalk.org forum started sharing the knowledge and the message went viral, with everybody thinking that Bitcoin was going to be the next big thing on eBay. But is it really or are we just dreaming too high? The truth is that if Bitcoin got accepted by a major platform like eBay, a lot would change.
Bitcoin can benefit from California's amending Money Transmission Act
The new legislation passed by the State of California might make it easier for Bitcoin startups to do business in the state. AB 786 amends the California Money Transmission Act with new inportant alterations, according to Coindesk. The state's original Money Transmission Act classified certain companies doing business in California as money transmitters, imposing rigorous requirements on them before they could do business in the state. The new bill introduces some important.
Sean's Outpost announces Satoshi Forest, a sanctuary for the homeless
Sean's Outpost, a homeless shelter in Pensacola (Florida), is probably the most well-known charity in the Bitcoin community. It all started with a simple message asking for help to create a steady meal service for the local homeless and has been growing thanks to the help of several Bitcoiners. Five months after the first request for help, Sean's Outpost has collected over $30,000 in Bitcoin funds and is planning to expand the project, as reported by Bitcoin Magazine.
The new project of the charity is the creation of the Satoshi Forest, also in Pensacola. According to Jason King, responsible for Sean's Outpost, this is going to be "a homeless sanctuary, a place where the downtrodden can find respite from the 'crime' of simply being poor".
Bitcoin might soon be a real part of children's education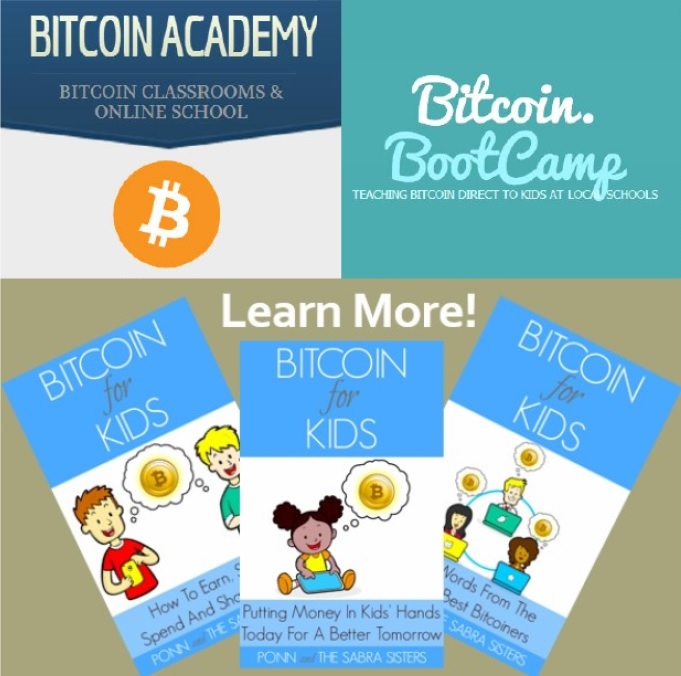 The Bitcoin Academy and Bitcoin Bootcamp are two new ideas created by a startup that has the goal to educate children about Bitcoin. This simple idea will allow students of all ages to learn about cryptocurrency in the classroom or through the internet. "The Bitcoin Academy has a goal of creating a network of classrooms online and in the real world including real dedicated classrooms in major cities around the world. We will organize business clubs and foundations, meetups and conferences, seminars and hangouts, all dedicated to teaching the world of cryptocurrency and Bitcoin as a new means of mathematical and financial expression and freedom", the program's founder Morgan Rockwell explained to the Bitcoin Magazine.
The company's businesses, which intends to partner with schools around the nation, are divided into The Bitcoin Academy and the Bitcoin Bootcamp. "The vision for these began when I started thinking about how to introduce Bitcoin to the brick and mortar world. (…) I feel there is a missing aspect of education that teaches kids the benefits and how to use Bitcoin. We need to get back to teaching kids math and science again", Rockwell adds.
Five RoboCoin kiosks are arriving to Canada until the end of the year
Canada is improving its Bitcoin exchanging scene. After the much awaited arrival of Bitcoiniacs, a physical store located in Vancouver that acts like a Bitcoin broker, now the country is expecting five cryptocurrency ATMs that will be available in five major Canadian cities.
The new Bitcoin kiosks were built by a Las Vegas-based company called RoboCoin and ordered by Bitcoiniacs. The startup intends to spread them across Canada in the coming months. The first machine is expected to land in Vancouver in early October. The rest of the devices are expected to arrive in December to other major cities like Toronto, Montreal, Calgary and Ottawa.
You can use Bitcoin to help the San Francisco homeless stay warm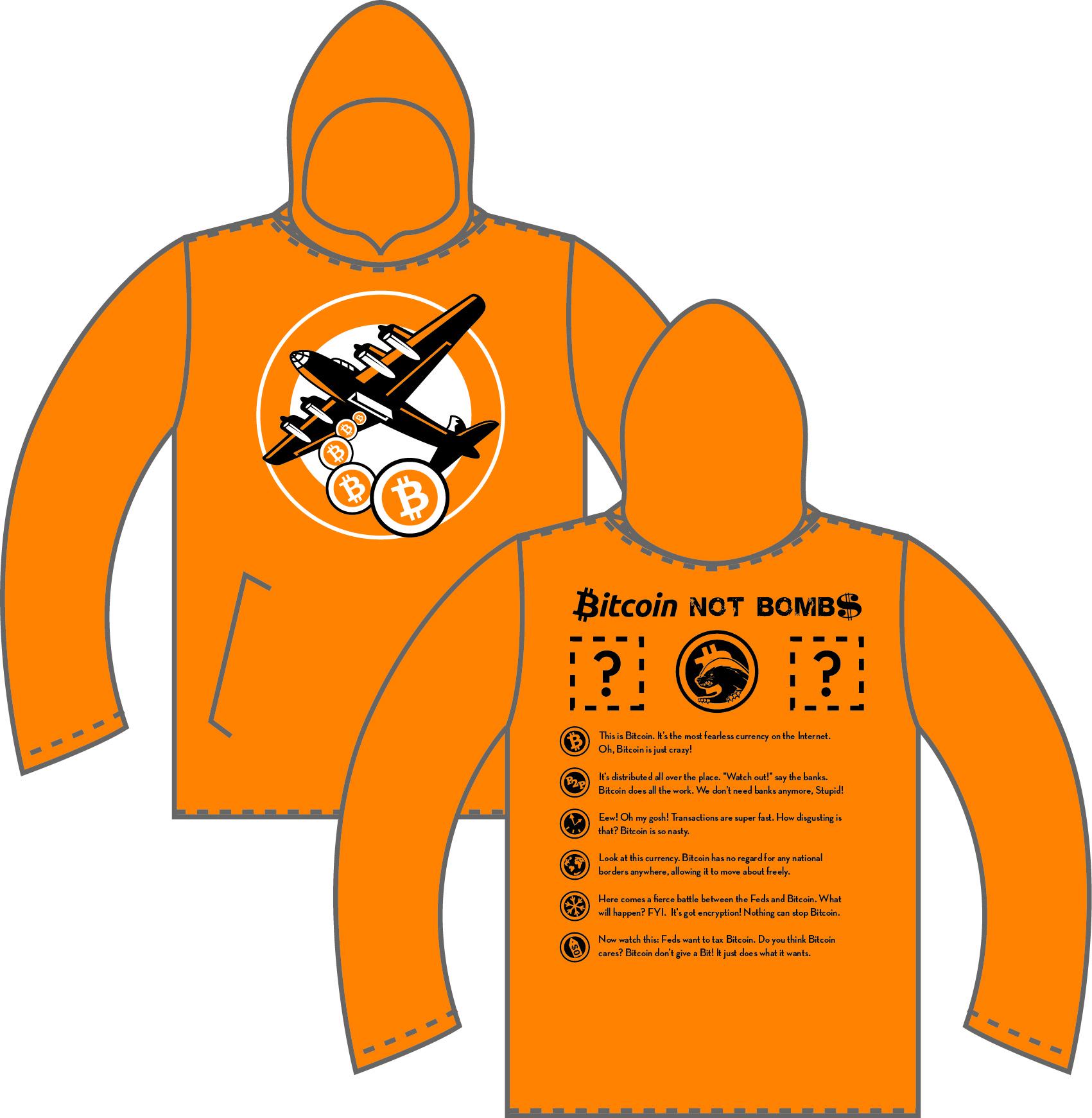 Project FEED has partnered up with Bitcoin Not Bombs and Mass Appeal Inc. to keep the San Francisco homeless people a little more comfortable this winter. They are trying to gather funds to buy more than 300 hoodies with a Bitcoin-related message to distribute to the less fortunate before winter begins.
The members of FEED realized that, besides food, people needed warm clothes. And that is how the project Hood The Homeless was born: "it's not about using the homeless to make propaganda to Bitcoin. Instead, these discontinued hoodies provide a cheaper chance of helping this people", explained David Barker, from the platform Bitcoin Not Bombs.
Kraken is already trading with Euros, Bitcoins and Litecoins
Kraken is the name of the new cryptocurrency exchange that finally open this week after a long beta test phase. The service deals with several types of currency, specifically Euros, Bitcoins and Litecoins for now. However, in a month, there will be more options like US dollars, British pounds or Namecoins. Kraken was designed to bring virtual coin traders some of the same features enjoyed by forex traders like stop orders and margin trading. The platform guarantees high security levels, mainly due to its four levels of authentication.
Global Village is the first encrypted Bitcoin social network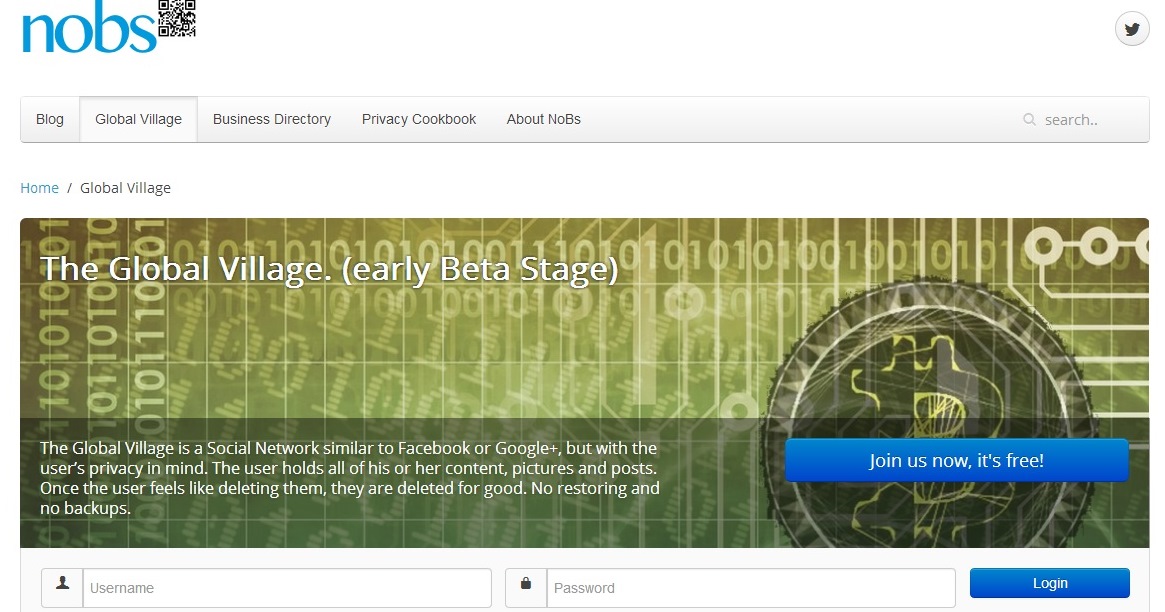 Bitcoiners now have a safe place – like military grade encrypted safe – to share information and do some social networking without having anyone spying over their shoulder. Global Village, created by the people at NoBs.is, is still running in beta, but the developers assure that the military grade encryption that will protect the users' data is already working.
If you're interested in knowing more about the platform, you can create your account in a few seconds, using the service to generate groups, post status updates and send encrypted messages within the social network. According to a press release, only Global Village members who have an encryption key will be able to read users' shared messages and the system will be built without a master key.
Rodolfo Andragnes talks about LaBITconf
After reporting the new event that will rock Argentina and every South American Bitcoiner, Bitcoin Examiner talked with Rodolfo Andragnes about the much-awaited LaBITconf, the major cryptocurrency conference that will happen in Buenos Aires, in December (7 and 8). Our latest interviewee is one of the organizers and member of the Fundación Bitcoin Argentina. You can check the full interview here.
Contemporary artist gets inspired by Bitcoin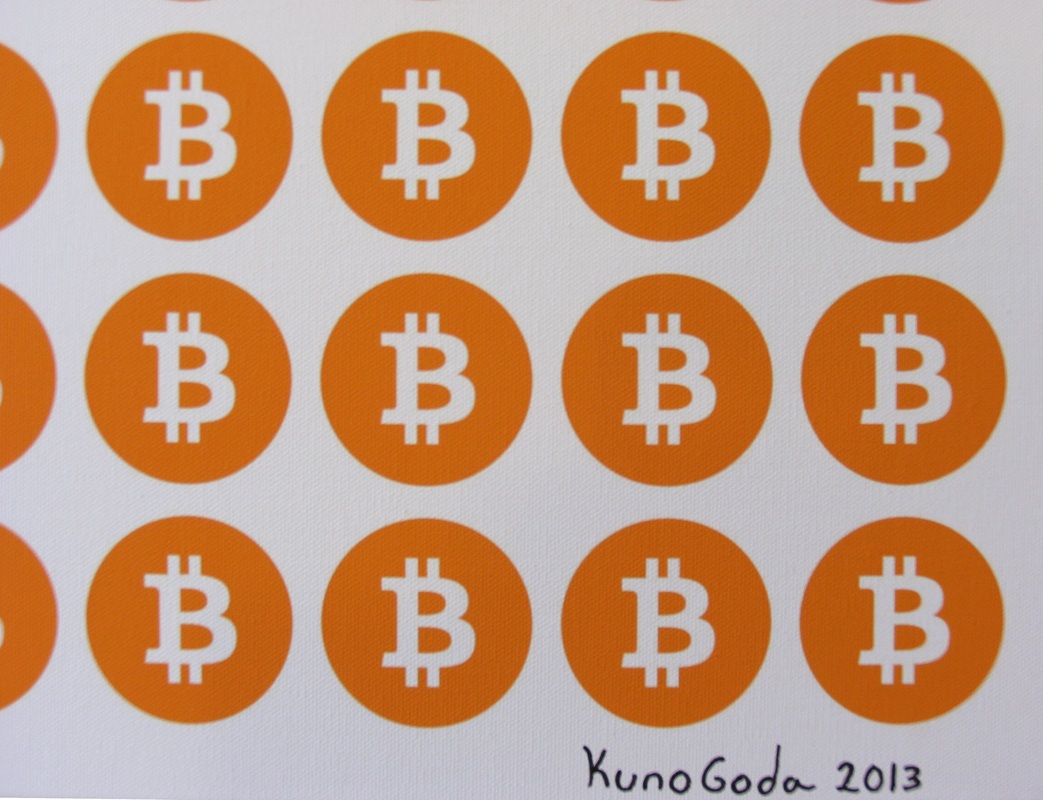 The contemporary artist Kuno Goda got inspired by Andy Warhol and created an artwork called "200 Bitcoins". Much like Warhol's "200 One Dollar Bills", the price of this painting is 199 Bitcoins (but the artist admits the value is negotiable).
On his website, Kuno Goda talks about his approach to modern art within this new concept and showcases his new work of art.
Belgian finance minister doesn't predict problems between the national bank and Bitcoin
After Germany's support to cryptocurrency, another country might be showing signs of tolerance and acceptance towards Bitcoin. Belgium's finance minister admitted recently he has no problem with virtual coin, although there are still just a few users in the country.
Koen Geens' opinion was revealed when the minister answered to a parliamentary question about Bitcoin. Within this response, he said he wouldn't see the Belgian National bank having any objection to cryptocurrency. However, for now, the nation's anti-money laundering organization, called Cellule de Traitement des Informations Financières, hasn't received any guidance on the matter.