Another week has gone by and new events changed the world of Bitcoin. We had a new episode of the soap opera starring CoinLab and Mt. Gox and new businesses accepting Bitcoin. So here we are, one more time, to remember the most important news of the last days.
Dwolla extinguishes cryptocurrency-related services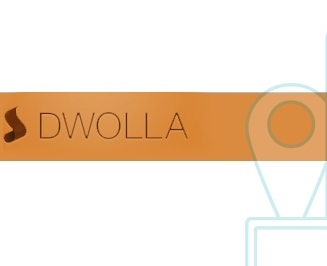 The online payment platform Dwolla announced this week that is shutting its doors to virtual currency exchanges and other Bitcoin-related services. The company warned its customers who operate cryptocurrency-related businesses via email, letting them know that it's withdrawing its services as of 28th October (at 16:00 CT).
The email also includes a list of events that clients should be aware of, which show that the company is gradually winding down the services available to its virtual currency customers before cutting them off completely.
Mt. Gox updates infrastructure and is almost ready to initiate Midas
The Japan-based exchange Mt. Gox got back online this week after a server upgrade that fixed the company's database problems, which were causing lags and caused the site to be down.
The firm had been planning the implementation of a "new infrastructure using the best hardware available" since last May. "Due to more frequent issues with our database and as the 10Gbps adapter on our old server started having problems (random packet loss, etc), we deemed it necessary to implement the new infrastructure and organized this emergency maintenance", Mt. Gox explained. This was a major prerequisite before the exchange could launch the trading engine Midas.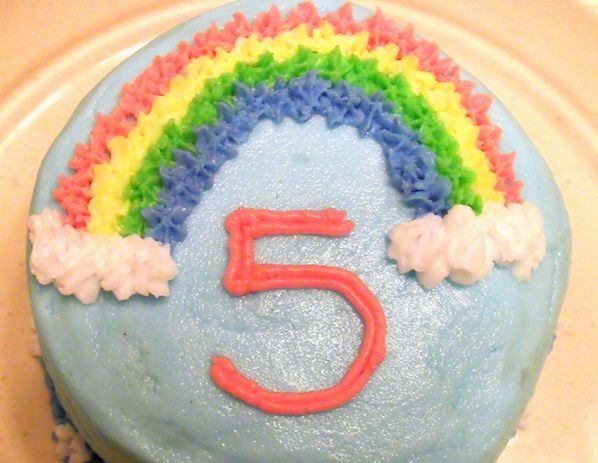 Bitcoin is getting closer to celebrate its fifth anniversary on November 1, the same day when Satoshi Nakamoto released the original paper "Bitcoin: A Peer-to-Peer Electronic Cash System" in 2008.
"No one could have had any idea how much of a game changer it would be", says Jason King, founder of the charity organization Sean's Outpost and the mind behind the cool event that will celebrate the milestone. We are talking about a camp that will happen between the 1st and the 3rd at the Satoshi Forest, the nine-acre sanctuary for the homeless, in Pensacola (United States).
Bitcoin fuels author's first "masterpiece"
Spencer Hanson is a writer that loves Bitcoin and has a new project in his hands: possibly the first children's book on alternative currency, entitled "Fat Fred and the case of the multiplying candy tickets", according to Coindesk.
But what is this story about? "The kids at the playground realize that trading candy is far easier using a medium of exchange: candy tickets. Fred convinces the other kids at the playground that he'll fairly enforce all the transactions to make sure there is no fraud, [but] mysteriously the price of candy inches upward, while Fred's gut inches outward", Hanson explained, quoted by the website.
Company loses bank account after producing Bitcoin medallion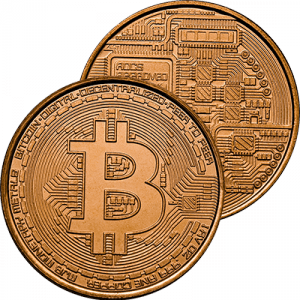 Mulligan Mint, a company that creates and sells metal medallions, recently lost its bank account with Capital One without any previous warning after launching its newest product: commemorative silver and copper Bitcoin medallions.
The company's CEO, Rob Gray, has contacted the bank, but wasn't satisfied with the answer. "Nobody seems to know who makes decisions there, the local branch gave us nothing, merchant services told us our account was cancelled for selling Bitcoin and they were not interested in discussing the issue further", the representative said.
Bitcoin network doubles to 2 PH/s in four weeks
The Bitcoin network reached an estimated hash rate of 1 petahash per second in mid-September, after almost five years in existence, and the milestone was properly celebrated, but now we have more reasons to be glad. After years waiting for the first petahash, the second one took just one more month, recently pushing network speed over 2 PH/s this past weekend, reported The Genesis Block. The growth was primarily caused by the new ASIC miners from KnCMiner and BTCGarden, recently added to the network.
Silk Road's Bitcoins might be "protected" by the Fifth Amendment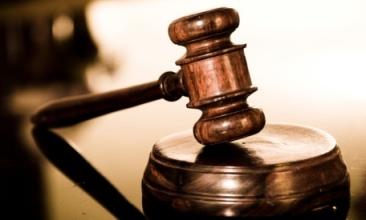 While the North-American authorities keep looking for a way to put their hands in the password-protected Bitcoin fortune hidden in the personal account of the Silk Road's administrator, Ross Ulbricht, the case may lead to a Fifth Amendment battle to discuss the constitutional right against self-incrimination.
This amendment might protect the responsible for the website, which was recently seized, from the compulsion of data.
Better Bitcoin trading services in the EU thanks to Kraken and Fidor Bank
The exchange Kraken has been surprising the Bitcoin community with its quick evolution and always positive announcements. After including US dollars in its package of services, the company is now cooperating with the German Fidor Bank to offer regulated Bitcoin trading services to its European customers.
As stated by the CEO of Payward Ltd, Kraken's developer, Fidor is the "ideal partner" for the exchange. The bank is a "responsible, forward-thinking financial institution", said Jesse Powell.
LeetCoin enables gamers to win Bitcoins
LeetCoin is a new platform that motivates multiplayer gamers in genres like first person shooters with Bitcoin rewards. The winner gets the cryptocurrency, while the loser gives some BTC away. According to Coindesk, it's quite simple to join this community. Just sign in with your Steam account and you will get routed to LeetCoin's servers, where you play Steam-based games through a wagering system.
New Bitcoin exchanges: US-based CoinX and Canadian Vault of Satoshi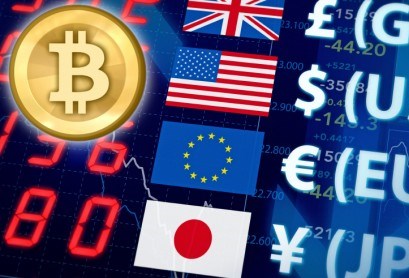 While some people might have doubts about the possibility of success of a new Bitcoin exchange based in the over regulated and over concerned United States, the founder of CoinX, Megan Burton, isn't worried. Why? Because she assures the platform takes compliance as seriously as possible.
The digital service, based in Atlanta, is still in beta stage. CoinX will allow the users to turn fiat currency into Bitcoin and exchange cryptocurrency for conventional money. And one of their best features is the low fees: the company will charge values as low as 0.3 percent when buying 500 BTC or less.
And then you also have the new Canadian exchange, the recently launched Vault of Satoshi, based in Toronto. With cheap rates of 0.5 percent or below and an advanced API, this new platform offers trades between fiat currency and either Bitcoin or Litecoin.
Two California startups create BitDazzle to take Bitcoin mainstream
Cashie Commerce, a San Diego-based startup that provides a purchasing platform for online merchants, has partnered with Coinbase to create BitDazzle, a new online marketplace that accepts the digital currency Bitcoin, reports the site XConomy. The big goal of this new platform is to help cryptocurrency grow in popularity.
Food truck drives around Seattle accepting Bitcoin for tasty grilled cheese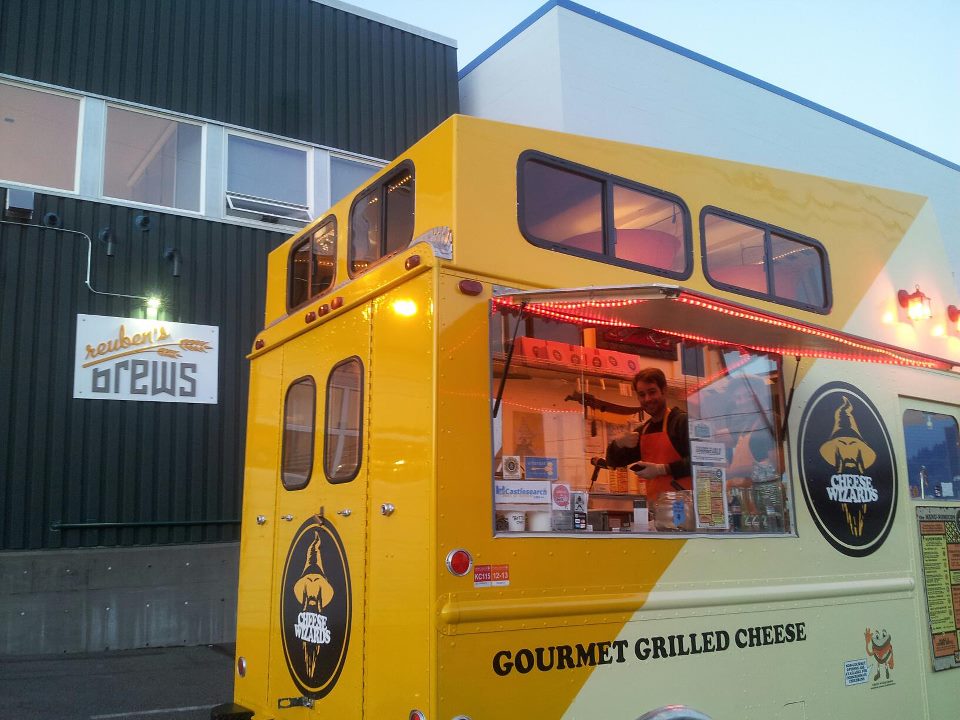 The yellow truck Cheese Wizards has been driving around the streets of Seattle for almost a year now, distributing delicious grilled cheese sandwiches, as well as warm and creamy tomato soup. The mobile business is owned by the brothers Bo and Tom Saxbe, who recently decided to start accepting Bitcoin for their products.
Apparently the clients love the option of being able to pay for their lunch or snack with something other than money or credit. And that option doesn't bother the Saxbe brothers: "for us, a paper dollar is just as abstract an idea as a line of code. Both mean the same thing in the end: profit", Tom says.
Crowdcurity brings crowdsourced hacker testing to Bitcoin
Everyone knows that Bitcoin websites are prime targets for cyber-attacks. That is, according to Coindesk, why the company Crowdcurity wants to apply the wisdom of crowds to make them more secure. Crowdcurity hopes to standardize the bug bounty concept by outsourcing the process. The online service connects companies that have software to debug with a community of around 250 software testers, which it has found via security forums.
Motorcycle adventure plans to set Bitcoin exchanges in Africa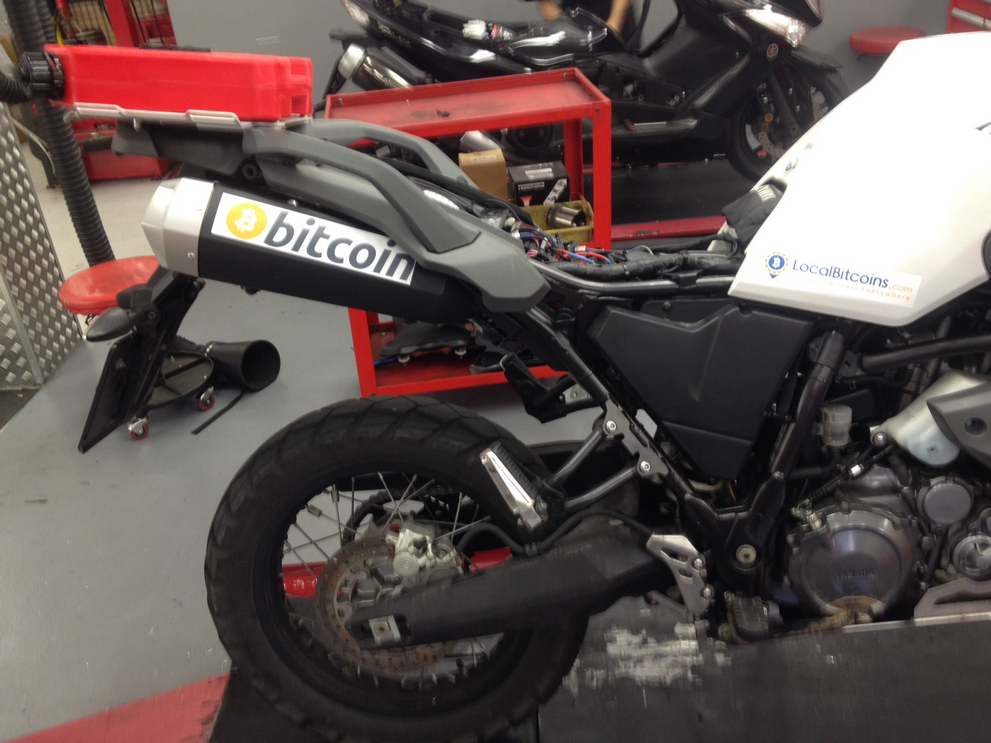 The digital platform LocalBitcoins.com, which helps users to trade cryptocurrency locally, has partnered with two motorcycle lovers who are going to travel through Africa and help set up new Bitcoin exchanges in several countries.
Borja and Elvis are the two adventurers responsible for the trip. However, to plan a successful mission, LocalBitcoins and the two riders will need your help. "We need local contacts in African countries for an extremely interesting upcoming adventure. If you know anybody in these countries/cities, or if you are in them, please spread the word", it's possible to read in a message published by LocalBitcoins.
Spend-a-Bit allows you to recharge your mobile phone with Bitcoin
Although the operations are still running a bit slow, Spend-a-Bit public beta stage is going pretty well. The new service allows Bitcoin users to recharge their prepaid mobile accounts with cryptocurrency in more than 100 countries around the world, thanks to partnerships with over 300 network providers.
The system is very easy to use: "a customer enters their mobile number into the form and the service automatically detects the user's country and mobile operator. The service then displays the available payment options, including prices in US dollars and the amount of credit users will receive in their local currency".
Encrypted messaging service Tesla.im accepts Bitcoin donations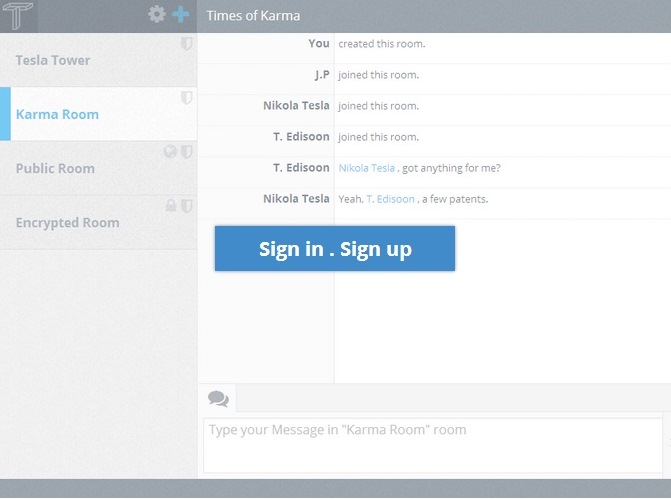 The encrypted messaging platform Tesla.im – not to be confused with the automaker Tesla Motors, although that would be pretty cool – announced it started accepting Bitcoin donations. They recently added the cryptocurrency option to create a new source of funds.
The service, which is still in beta stage, provides free chat rooms where users can exchange messages protected by AES 256 bit encryption using a master key derived from a minimum of three other keys, one of which is the room secret key set by the user.
HashFast Technologies and CIARA get together to produce Bitcoin mining rigs
The California-based HashFast Technologies LLC, a leading fabless semiconductor company specialized in high performance hashing ASICs, announced it has signed an exclusive deal with the global provider of performance computing products and software CIARA Technologies.
The partnership has an ambitious goal: to produce new and powerful Bitcoin mining rigs that will count with HashFast's 28nm ASIC chips. During this period of cooperation, the Canadian CIARA will exclusively produce equipment for HashFast Technologies.
Economist Simon Johnson believes governments will try to suppress Bitcoin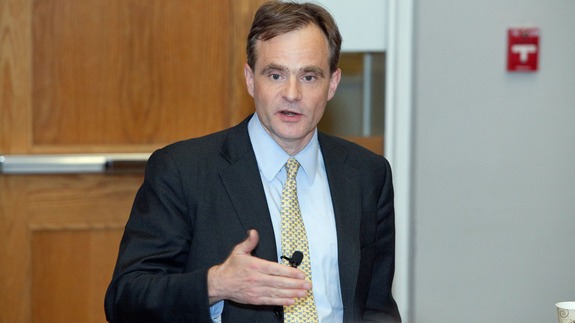 Cryptocurrency will have to face political pressure – yes, even more than it's facing now – and aggressive actions from banks and financial authorities across the world in a near future. That is, at least, what the leading economist and professor of entrepreneurship at MIT's Sloan School of Management Simon Johnson bets it will happen.
Johnson recently spoke at MIT Technology Review's EmTech conference in Massachusetts, where he said that "there is going to be a big political backlash. And the question is whether the people behind those currencies are ready for that and have their own political strategy".
The expert predicts that Bitcoin's growing success will continue to draw the attention of governments and regulators to a point where they will likely try to crush the cryptocurrency.
Baidu accepts Bitcoin: another sign that China is welcoming cryptocurrency
The Chinese internet giant Baidu – also known as the "Asian Google" – has announced this week it is accepting Bitcoin payments. This is huge news for the cryptocurrency ecosystem and another sign that China is really welcoming Bitcoin into the country without major regulation issues, at least so far.
For now, the payments are only accepted by Baidu's Jiasule, the cloud-based anti-DDOS service and content delivery network used to improve websites' performance, speed and security. If you're looking for a comparison, Jiasule is very similar to the United States-based CloudFlare. However, seeing Bitcoin reach a company that has a market cap of $53 billion and is rated by Alexa as the most visited website in China and the fifth most visited website on the planet is a pretty big deal.
Satoshi Forest welcomes its first bitHouse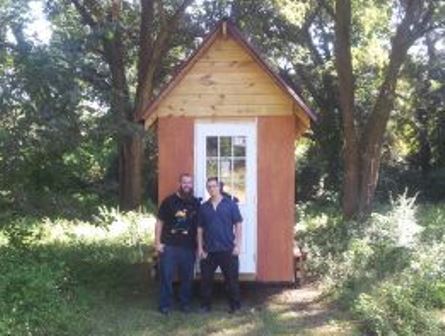 The nine-acre sanctuary for the homeless known as Satoshi Forest, located in Pensacola (Florida, United States), received its first bitHouse, which is already assembled and ready to become a home.
The charity group Sean's Outpost announced the good news this week and published a picture of the new house that will welcome someone previously living on the streets.
Use your Bitcoins at Walmart with a little help from eGifter
The cryptocurrency-friendly digital gift cards platform eGifter has added a major brand to its list with dozens of merchants: the giant Walmart is their new partner in business.
"You guys asked us for more ways to turn your Bitcoin into real world purchases – especially groceries – so today we added Walmart as one of our 100+ brands. Buy Walmart Gift Cards for yourself, or as a gift for a friend. Don't forget to tell us what other gift cards you'd like to be able to buy with Bitcoin at eGifter!", said a representative of the company.
The US debt crisis didn't affect Bitcoin
The United States Congress pulled the country back from the brink of a currency default this week, after over two weeks of battling between Republicans and Democrats. A new bill was finally passed and the document will now enable the government to reopen and pay its bills, just hours before the critical deadline. "But if the US had gone over the edge, what could it have meant for Bitcoiners?", the site Coindesk asks in this article. In their opinion, Bitcoin wasn't affected by the recent crisis.
GlassPay is the app that brings Google Glass and Bitcoin together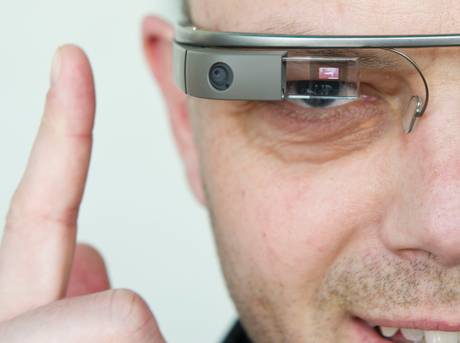 RedBottle Design introduced one of their newest apps for Google Glass and other Android platforms, called GlassPay, at the DEMO 2013 Conference, in Silicon Valley. But what has that got to do with Bitcoin? Well, this app replicates the online buying experience in brick-and-mortar stores, making purchases safe and simple in establishments that already accept Bitcoin.
GlassPay will allow both shoppers and merchants to enjoy easy and quick sales transactions. When buying something, Google Glass and Android users simply have to scan UPC codes, assemble a "shopping cart", make the purchase using Bitcoins and pick up the products in a centralized location.
Sydney-based juice stand accepts Bitcoin to support media freedom projects
A very special juice stand located in Sydney has been accepting cryptocurrency, but not to make a profit: their goal is to support media freedom projects and public-interest journalism. Joostice is the name of this stand, which sells delicious and fresh cold-pressed juices and smoothies made only with organic and local products.
You can find the shop next to Newtown Train Station, above the Foodworks, and try a refreshing drink made according to your taste. And the best part is that you get to pay for it with Bitcoin, knowing you will be helping a good cause.