Welcome to Bitcoin Examiner's new weekly round up with the biggest headlines of the past seven days.
U.S. authorities auction 50,000 BTC from Dread Pirate Roberts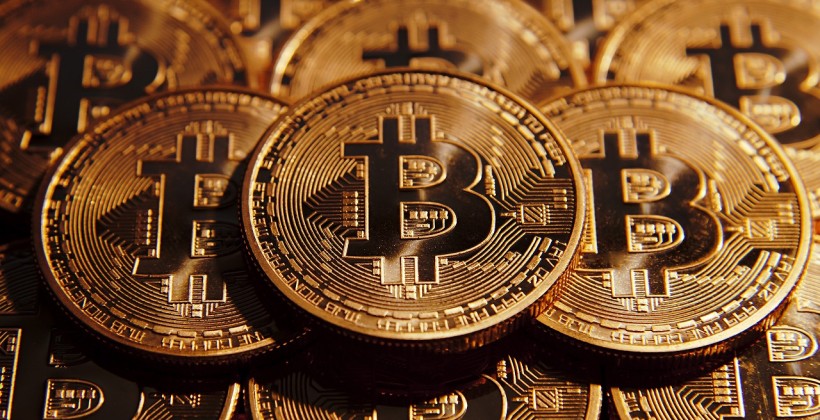 The United States Marshal's Service is auctioning a new slice of the seized Bitcoins formerly owned by Dread Pirate Roberts, the mastermind behind the illegal online marketplace Silk Road (the original one), shut down by the authorities in 2013.
This time the federal authorities are auctioning 50,000 BTC, according to an announcement made this week. "This sealed bid auction is for 50,000 Bitcoins separated into two series: Series A (10 blocks of 2,000 Bitcoins), and Series B (10 blocks of 3,000 Bitcoins)", the official statement explains.
Skeptic says bitcoin will "always be currency of the future"
Remember when Bitcoin was going to disrupt the world's banking system? That was two years ago and, while new payment platforms like Venmo and Apple Pay have gained traction, virtual currencies now feel more like a fad than a phenomenon.
At least that's the view of Felix Salmon, a financial blogger and early Bitcoin skeptic, who did his best to dump cold water on a room of alt-currency enthusiasts gathered this week at a Bloomberg event titled "Bitcoin: Beyond the Currency" in New York City.
Finland vs. EU: country declares Bitcoin operations exempt of VAT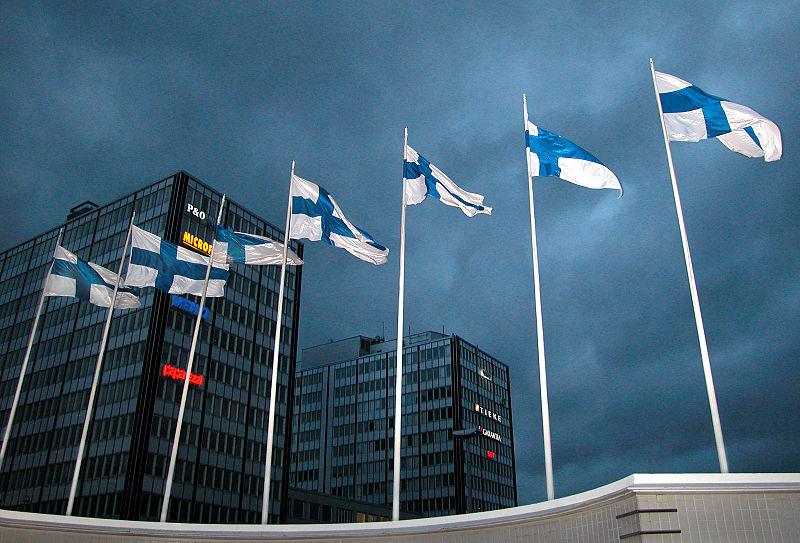 Finland has announced a new cryptocurrency ruling: Bitcoin services are now exempt of Value Added Tax (VAT) in the country. However, the decision might not please the European Union (EU) following the organization's recent rulings on digital money.
According to the EU, Bitcoin and all other virtual coins should be considered financial or banking services subject to VAT. Also, the union has issued warnings addressed to Bitcoin users, reminding them about the cryptocurrency's volatility and associated risks.
CFTC: "We have the authority over Bitcoin price manipulation"
The struggle between US regulatory agencies about who can act in cases involving Bitcoin continues as the Commodity Futures Trading Commission, an independent United States Federal agency determined that it has enforcement powers against price manipulation in Bitcoin markets. This agency was established in 1974 by the Commodity Futures Trading Act to promote "competitive and efficient futures markets and protect investors against manipulation, abusive trade practices and fraud".
In remarks at the Bitcoin conference held at Bloomberg, CFTC Commissioner Mark Wetjen stated when asked if his agency had authority: "It has not been tested, but I do believe we have the authority because Bitcoin, by I think a very rational reading of our statute, classifies as a commodity and the definition of a commodity under the Commodity Exchange Act".
CryptoLabs announces physical Bitcoin wallet with biometric authentication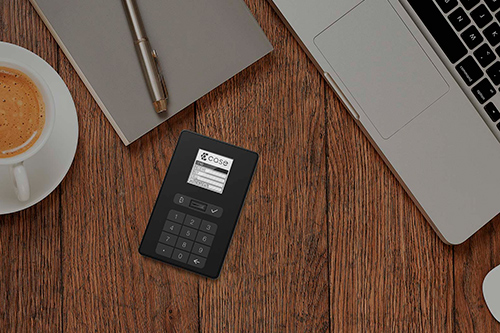 The name Case was probably inspired by its compact size. We are talking about a new cryptocurrency hardware wallet, which measures around 86mm by 54mm, and will be available in 2015 thanks to the Bitcoin startup CryptoLabs.
The physical device will enable the users to buy and sell cryptocurrency, as well as send and receive BTC. But one of the device's biggest surprises is actually its advanced security features, such as biometric authentication.
SpectroCoin launches Bitcoin-to-cash service in 25 countries
SpectroCoin is now allowing its customers to convert bitcoin into cash in 25 countries across Europe and Central Asia. The announcement is the latest from the UK and Lithuania-based bitcoin services provider, which added merchant processing to its existing brokerage and wallet offerings in August.
Speaking to CoinDesk, SpectroCoin CEO Vytautas Karalevi?ius compared his company's newest service to traditional remittance offerings, emphasizing that his company intends to make extending services to the underbanked in its region a core focus.
Coinbase workaround lets you pay with Bitcoin on Facebook and iTunes
Bitcoin wallet Coinbase has figured out a workaround to help its users make purchases on Facebook and iTunes with Bitcoin. And it's teaming up with a company called RewardsPay to make that happen. Before I go any further, though, let me explain what RewardsPay is. Ever owned a credit card that lets you earn "cash back"? RewardsPay is a payment platform that lets users put to use the cash rewards they've earned from credit cards and other loyalty programs.
With the new Coinbase-Rewards-Pay partnership, you can link your Coinbase wallet to a RewardsPay account to make purchases at iTunes, Facebook, GrooveShark, and eight other online merchants with Bitcoin. Considering that RewardsPay's portfolio of merchants is relatively small, it's clear that Coinbase is interested in getting access to the big names on the list.
Mozilla Foundation now accepts Bitcoin donations following online requests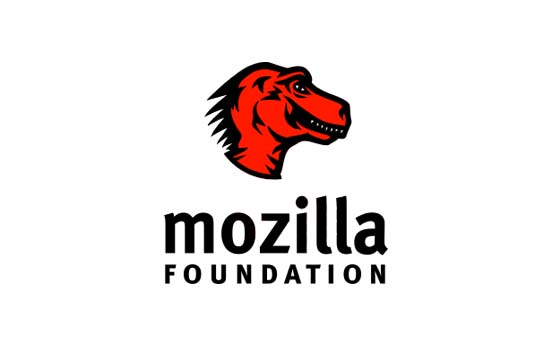 After a year considering the idea, the Mozilla Foundation has now decided to accept Bitcoin donations. The announcement was made this week by the open-source development community responsible for the popular Firefox web browser, which created a new webpage where users can donate cryptocurrency.
The non-profit organization teamed up with Coinbase in order to accept the digital donations. In a blog post, the California-based cryptocurrency company guaranteed it won't charge fees when processing the contributions.
Now you can buy movie tickets for Bitcoin with FlixForCoins
Going only by the name Richard, a computer science student attending Mount Royal University in Canada has launched FlixForCoins. The site purchases movie tickets for fiat on your behalf. The site isn't just for making payments, either—it actually hosts complete show time schedules of major movie theatres in cities all across North America (U.S. and Canada at this time).
Leave it to a code-writing college student to make escape from reality a little easier. As anyone who's used Bitcoin knows, you're always eager to make your next purchase in cryptocurrency. It's so fast. It's so private. But it can be difficult when many merchants don't yet accept it. Richard is there to make your movie escapades a little easier in the meantime.
Cancer patients forced to use Bitcoin-driven online markets to buy drugs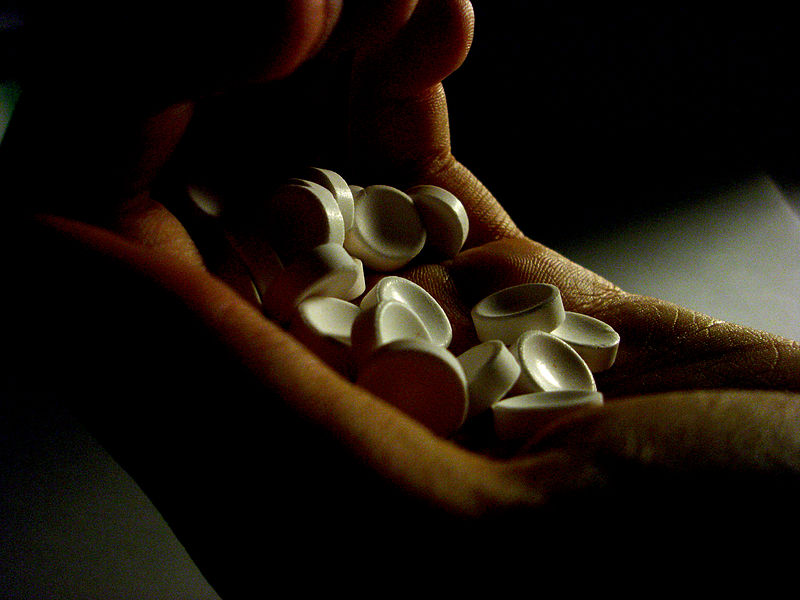 The dark web-based marketplaces are once again making headlines, but this time it's not about a conflict with the law. American cancer patients are now using the platforms to access darknet pharmacies and buy therapeutic drugs at huge discounts.
The online marketplaces are being used by Americans without medical insurance and people across the world in need of medications that haven't been approved by authorities such as the United States-based Food and Drug Administration (FDA). According to real users of these illegal platforms, several therapeutic drugs can be bought online at massive discount.
Bitcoin tipping sees giant growth: ChangeTip exceeds 10,000 tips in one day
This week, Bitcoin tipping service ChangeTip announced that it had exceed 10,000 user generated Bitcoin tips in one day, marking a milestone in the phenomenon of microtransacted Bitcoin tipping across the Internet.
As a currency that can be broken down into extremely tiny fractions and still traded, Bitcoin has always had an ephemeral edge when it comes to the potential for microtransactions. There may be potential problems with transaction fees (which are tiny) but it still stands out as an excellent method for remitting very small amounts. This makes Bitcoin perfect for tipping.