Welcome to 99Bitcoins' latest weekly round up. Check out below the most important news of the week!

Indie comedy 'Dope' becomes first movie to accept Bitcoin for tickets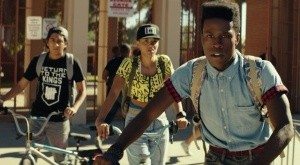 Moviegoers can now pay for their movie tickets with Bitcoin before watching the indie teen comedy 'Dope' thanks to a three-way effort. Movie studio Open Road Films teamed up with MovieTickets.com and GoCoin to launch the new payment option.
'Dope', an independent comedy about a high scholl geek named Malcolm and his friends who make a living selling drugs for Bitcoin, opens on June 19th. The movie previously premiered at the Sundance Film Festival and received several positive reviews.
Full article on 99Bitcoins.com
Swiss crypto community reacts to Bitcoin's VAT exemption
Switzerland's Bitcoin community has spoken out following confirmation that bitcoin is exempt from Value Added Tax (VAT) in the country.
Bitcoin had always been exempt from VAT in the country, Luzius Meisser, president at Bitcoin Association Switzerland, told CoinDesk, adding that the Swiss Federal Tax Administration (FTA) had clarified the situation following a formal question submitted by his group in February last year.
Almost half of British Bitcoin users believe in cryptocurrency regulation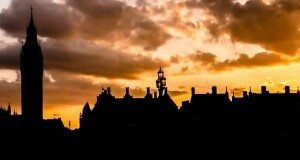 A new survey conducted by Miningpool.co.uk in the United Kingdom has revealed that the majority of British Bitcoiners favor future regulations by government. Forty-eight percent of the 10,000 people polled over the last two months admitted to seeing the development of regulation as a positive step.
When asked about their opinion regarding Bitcoin regulation, only 13% said they don't believe in it. On the other side, almost half of the people polled were in favor of regulation.
Full article on 99Bitcoins.com
Bitcoin exchange MonetaGo launches in 40 countries
MonetaGo, a new exchange with ambitions to take Bitcoin "global", launched across 40 countries today. First announced in April, the platform offers Bitcoin buying and selling in 28 local currencies. As a twist, MonetaGo users can also 'fix' or 'peg' their Bitcoin to these various exchange rates.
Speaking to CoinDesk, serial entrepreneur Jesse Chenard, MonetaGo's CEO, said: "Digital currency is supposed to be this global phenomenon that is going to enable the seamless transmission of funds across borders, but the reality of it is that 90-something percent of all Bitcoin trading happens in three currencies only."
Bitcoin on the rise as "Grexit" fears mount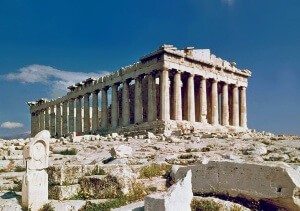 Since the start of the month, Bitcoin has surged from $223 dollars to just over $250 dollars, having peaked at $257. This marks one of the best runs in recent memory and appears to have been spurred by increasing worries over a Greek exit, or "Grexit" as it's sometimes called.
Greece's central bank has warned Greece that it could literally be thrown out of both the Eurozone and the European Union if it does not reach agreements with its creditors quickly. This marks the first time the central bank has released such a dire outlook, highlighting the increasing gravity of the situation.
Full article on 99Bitcoins.com
Chinese mining pools propose alternative 8 MB block size
Five of China's biggest mining pools — AntPool, F2Pool, BTCChina, BW Mining, and Huobi — have mutually agreed to a raise of the block size limit to 8 MB. In a statement sent to CoinTelegraph and posted today on the Bitcoin subreddit, they collectively rejected Bitcoin core developer Gavin Andresen's proposal to raise the limit from 1 MB to 20 MB, and instead presented a compromise.
The mining pools came to the agreement at the National Conference Center in Beijing last Thursday. As they jointly account for some 55% to 60% of all hashing power on the Bitcoin network, it may now be increasingly unlikely that a consensus among the global Bitcoin community can be found on a block size increase to 20 MB.
Santander is exploring Bitcoin's blockchain to save $20 billion per year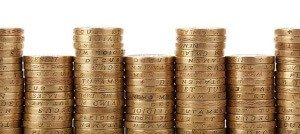 We already know that the financial world is interested in the blockchain, Bitcoin's core technology. Nasdaq, Swiss bank UBS and tech giant IBM are just a few examples of major institutions that are exploring the technology. And now it looks like Santander will be the next in line.
The United Kingdom-based bank, owned by the Spanish Santander Group, is looking to modernize its system and the blockchain seems to be the right solution. Bitcoin's decentralised online public ledger can keep a public record of transactions thanks to a distributed network, which means transactions are quicker, cheaper and more transparent.
Full article on 99Bitcoins.com
Banks are 'very excited' about what one of the world's best funded Bitcoin startups is doing
Bitpay became the world's best funded Bitcoin startup in 2014 when it raised $30 million (£19.2 million) — but a year down the line, it's having to rethink its business.
The four-year-old US company lets businesses accept Bitcoin as payment and has signed up 60,000 retailers including Microsoft and Virgin Galactic (Sir Richard Branson is an investor).
Elliptic claims to have software able to track specific Bitcoin wallets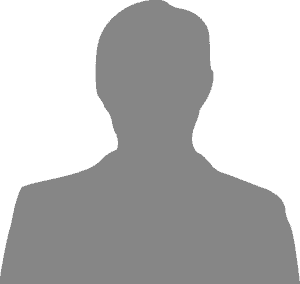 Bitcoin software development firm Elliptic claims to have developed what will almost certainly turn out to be a controversial technology: a software program that is able to identify who owns specific wallets.
Using machine learning, the company's tool can skim through the web and dark web, monitoring activity coming from a single wallet, and making highly accurate guesses on who that wallet belongs too.
Full article on 99Bitcoins.com
AZPay merchants now accept Bitcoin through Snapcard
As part of our large push into Brazil, we're extremely proud to announce our partnership today with São Paulo-based payment gateway AZPay. This partnership will allow hundreds of Brazilian merchants to accept Bitcoin payments and receive instant settlements in the digital currency.
Merchants using AZPay's payment gateway platform can now accept Bitcoin with a simple click of a button.
Federal agent accused of Bitcoin theft in Silk Road bust confesses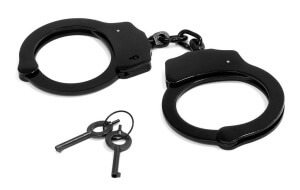 The Silk Road bust was one of the biggest crime busts of all time. The infamous dark web site, which ran using bitcoin for its payment, was helping to facilitate criminal activity around the world, allowing people to find drugs and even put hits out on their enemies. Turns out, law enforcement efforts to bring down the Silk Road were riddled with crime too.
This past March two federal agents allegedly stole thousands of the Bitcoins that were seized during the Silk Road raid. Shaun Bridges of the Drug Enforcement Administration and Carl Force of the U.S. Secret Service have been accused of wire fraud, money laundering, and other crimes.
Full article on 99Bitcoins.com
Gyft unveils new tech for blockchain-powered gift cards
Gyft and Bitcoin API developer Chain have partnered to create Gyft Block, a trading platform aiming to make gift cards easier to exchange.
Announced at Belfast's MoneyConf, the news marks Gyft CEO Vinny Lingham's latest step in transitioning his mobile gift card company from one of Bitcoin's most active merchants to a more direct supporter of its underlying technology.
Ottawa should adopt "hands-off approach" regarding Bitcoin, says Canadian Senate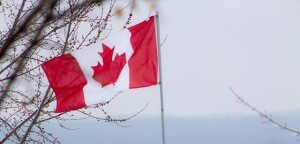 The Canadian city of Ottawa has been advised by Canada's Senate to use a "light touch" when considering any new Bitcoin regulation.
The political authority's advice is the result of a report on digital currencies released by the Standing Senate Committee on Banking, Trade and Commerce after a year of research. The Senate is afraid that any new strict rules implemented by Canada's southeastern capital might prevent the growth of cryptocurrency and evolution of related technologies like the blockchain.
Full article on 99Bitcoins.com
Ripple Labs member elected to federal reserve team
Ryan Zagone, whose title is Head of Research for the Business Development Team at Ripple Labs, was recently elected to work to work on a team within the Federal Reserve.
The team is called the "Faster Payments Task Force Steering Committee," and Zagone's election is part of an ongoing effort on the part of the Fed to integrate members of private industry in its modernization efforts. Over 300 private companies have decided to take part in the FPTF, and of that wide group, a steering committee of sixteen people were selected. This is where Zagone comes in, representing Ripple Labs.
Could Bitcoin become Greece's next official currency? Probably not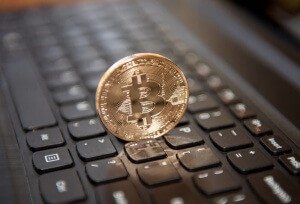 Greece is on the verge of being booted out of the Eurozone, and potentially even the European Union itself. Its EU creditors, the IMF, numerous analysts, heck even Greece's own central bank has acknowledged this. If Greece is shown the door, the country will find itself in need of a new currency, and some within the Bitcoin community are speculating that Bitcoin could actually become the country's next currency.
But before we jump to any dramatic conclusions, however, let's take a deep breath. Bitcoin is arguably the world's best non-government backed currency, and for good reason.
Full article on 99Bitcoins.com
Judge rules in peer-to-peer Bitcoin lending lawsuit
A US judge has ruled that a Kentucky man must repay a loan he originally solicited in Bitcoin. Judge Frank Fletcher of the Breathitt County District Court, in an order signed 5th June, stated that Dennis Kerley must repay $67,591 on a loan he had received in Bitcoin via the peer-to-peer (P2P) lending platform BTCJam.
The loan, dating back to December 2013, fell into default within a few months of receipt. The plaintiff in the case, Daniel Kaminski de Souza, loaned Kerley 11.95 BTC, worth just over $10,000 at the time it was solicited.
Bitcoin startup aims to help Muslims take out loans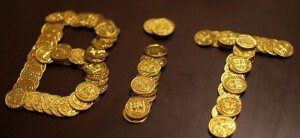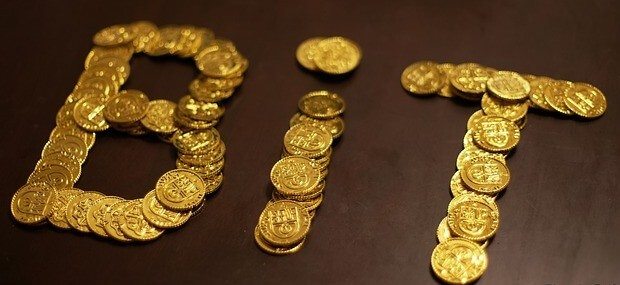 Ramadan is in full swing and that means Muslims will be fasting for the next few weeks. While fasting is among the more well-known burdens placed on Muslims, many people don't realize that Muslims are also forbidden from taking out loans that charge interest rates.
So-called "usury", or the charging on interest, is strictly forbidden on loans. While interest rates are now common and generally benign for the financially prudent, the charging of interest has a long and controversial history.
Full article on 99Bitcoins.com
Bitcoin block size conflict ends with latest update
An issue that has been the source for months of debate and rancor throughout the Bitcoin mining and developer community over Bitcoin's block size appears to have reached a long-awaited resolution. Within the most recent BitcoinXT update, Gavin Andresen has begun the process of revising the blockchain individual block size from 1 MB to 8 MB starting next year.
This is deemed necessary for the overall growth and usability of Bitcoin, as the current limits of seven transactions per second are becoming insufficient for the growing global community as consumer and business interest increases.
Trading platform Coinsecure is fighting to connect India to Bitcoin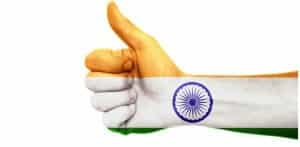 India-based Bitcoin trading platform Coinsecure recently launched a new initiative dubbed 'Connecting India to Bitcoin' to raise awareness about the wonders of cryptocurrency and how the world's most famous digital coin can transform the remittance market.
With a population composed of more than 1,267 people – most of them unbanked and using the remittance market to receive or send money across borders -, India presents a great opportunity for Bitcoin and Coinsecure aims to make the most of that fact.
Full article on 99Bitcoins.com
BitAngels' Michael Terpin on the 'Long Road Ahead' for Bitcoin
Last month marked a milestone of sorts for Michael Terpin. BitAngels, the first "serious" angel network in Bitcoin, celebrated its second birthday.
Things are markedly different since the group's first impromptu meeting at the Bitcoin Foundation's Bitcoin 2013 conference. After sending out a Reddit invite with the goal of six or seven people showing up, Terpin and co-founders David Johnston and Sam Yilmaz had 35 attend (60 joined within a week).