Welcome to 99Bitcoins' latest weekly round up with the most important news of the week.

Nasdaq adopts Bitcoin's blockchain technology to improve stock trading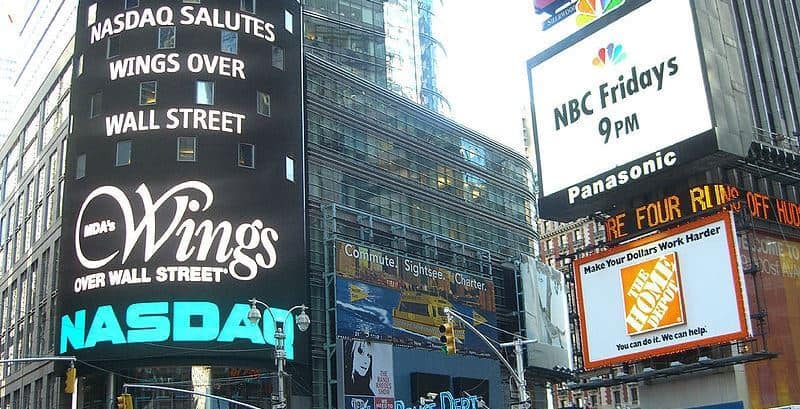 The American stock exchange Nasdaq has announced it is adopting Bitcoin's core technology to create a more efficient and safe stock trading system.
Following the examples of digital giant IBM and Swiss bank UBS, Nasdaq – the favourite exchange in the fintech space – also plans to explore Bitcoin's blockchain within a pilot project announced this Monday (11th).
Full article on 99Bitcoins.com
Inside 21's plans to bring Bitcoin to the masses
Secretive Bitcoin startup 21 Inc has performed tests illustrating how its technology could enable machine-to-machine Bitcoin transactions as part of a company overview created during the fundraising of its $75m Series C.
In its pitch, 21 Inc, then still operating under original moniker 21e6, showcased both slides and video that demonstrate how Bitcoin could be used to facilitate real-time marketplaces for Internet bandwidth. Using three proxy users, a Vimeo demonstration (now removed) outlines how a service can parcel out its download capacity through the use of Bitcoin payments.
MIT calls out 'critical flaws' in New York's BitLicense
MIT Digital Currency Initiative director Brian Forde has issued a new blog post in which he aims to draw attention to four "critical flaws" in the approach so far taken by the state of New York to regulate the digital currency industry.
Coming one month after his appointment to the position, the piece finds Forde seeking to voice the leading US university's interest in Bitcoin and the blockchain as technologies that could contribute to the global good. The DCI was announced in April following a year of additional grassroots efforts on campus.
Bank of England and London School of Economics join Bitcoin forum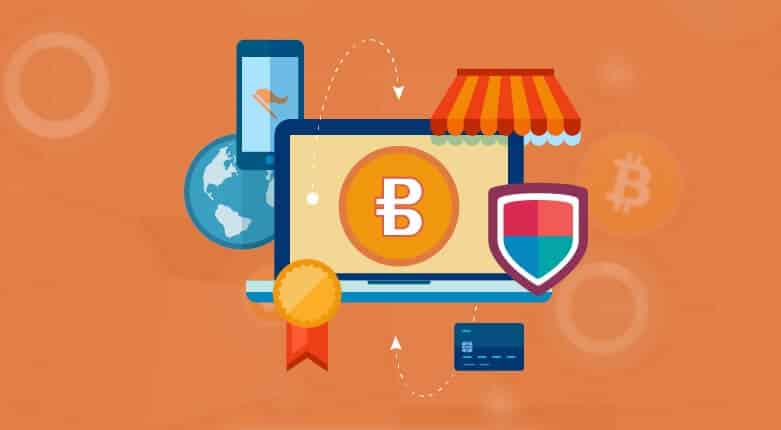 Representatives from major financial institutions like the Bank of England and the London School of Economics will be attending an inaugural Bitcoin panel discussion hosted on Thursday (14th) by the Social Media Leadership Forum.
'The Bitcoin & Blockchain Leadership Forum – Exploring the Next Generation Internet' will happen at Allen and Overy, in London. The panel will focus on Bitcoin, its core technology known as the blockchain and how digital money and financial innovation are changing the current economic paradigm.
Full article on 99Bitcoins.com
Venom VM bug called "perfect" for NSA, or for stealing Bitcoins and passwords
The just-patched critical vulnerability in widely used virtualization software is an ideal exploitation target for state-sponsored spies and criminals alike fishing for passwords, cryptography keys, or Bitcoins, a researcher who has dissected one of the fixes said.
The bug, which is known to affect the Xen, KVM, and native QEMU virtual machine platforms and appliances, makes it possible for attackers to break out of protected guest environments and take full control of the operating system hosting them, security researchers warned Wednesday. In the hours following Wednesday morning's disclosure of the vulnerability, many security professionals have publicly said its severity is being exaggerated.
Bitcoin platform Coinify expands service to 34 countries
Denmark-based Bitcoin platform Coinify has announced its expansion within the Single Euro Payments Area (SEPA) network, enabling customers in 34 countries to buy and sell the digital currency.
SEPA is a European Union (EU) payment integration scheme that aims to ease euro denominated bank transfers between 28 EU member countries as well as Iceland, Norway, Liechtenstein, Switzerland, Monaco and San Marino.
You can now tip musicians with Bitcoin on SoundCloud thanks to ChangeTip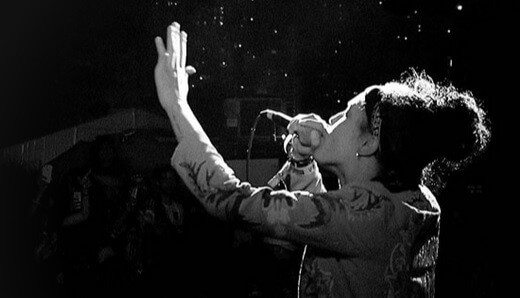 ChangeTip launched a new tipping feature on SoundCloud that allows the users of the online audio distribution platform to tip musicians using Bitcoin.
The digital platform, used to send and receive payments or tips instantly, used SoundCloud's open API (application program interface) to build the new tipping option after receiving numerous requests from users.
Full article on 99Bitcoins.com
'CSI: Cyber' ends with a Bitcoin bounty hunter and creepy revenge hack
CSI: Cyber's double-header finale has everything wonderfully horrible about this incoherent, paranoid baloney sandwich of a show: Overwrought melodrama, gargled tech jargon, comical graphics, an extensive array of stylish vests, and Oscar winner Patricia Arquette grimacing her way through a hefty career mistake with aplomb.
I have to break some very bad news about one core element of CSI:Cyber nuttiness. This is the last we'll see of television's most aggressively inept high-ranking federal agent. Peter MacNicol will no longer pick up a paycheck for playing a character who has done literally nothing to deserve one, and/or the writers finally realized Sifter served no purpose other than fulfilling the show's befuddlement close-up quota.
Bitcoin Capital attracts over 300 investors and $500,000 in first week
A new fund, managed by Max Keiser and Simon Dixon, has been launched on equity CrowdFunding platform BnkToTheFuture.com that allows investors to benefit from the growth of the Crypto Currency sector.
The price of Bitcoin is down, yet professional investors are flocking to Bitcoin businesses. Last week a group of investors led by Goldman Sachs invested $50m in Bitcoin startup – Circle, after another group invested $75m into Bitcoin exchange – Coinbase, including an investment from the New York Stock Exchange, bringing the total reported venture capital investment into the sector to over $700m and forecasted to surpass one billion dollars shortly.
iGot impostors launch phishing attack to access Google accounts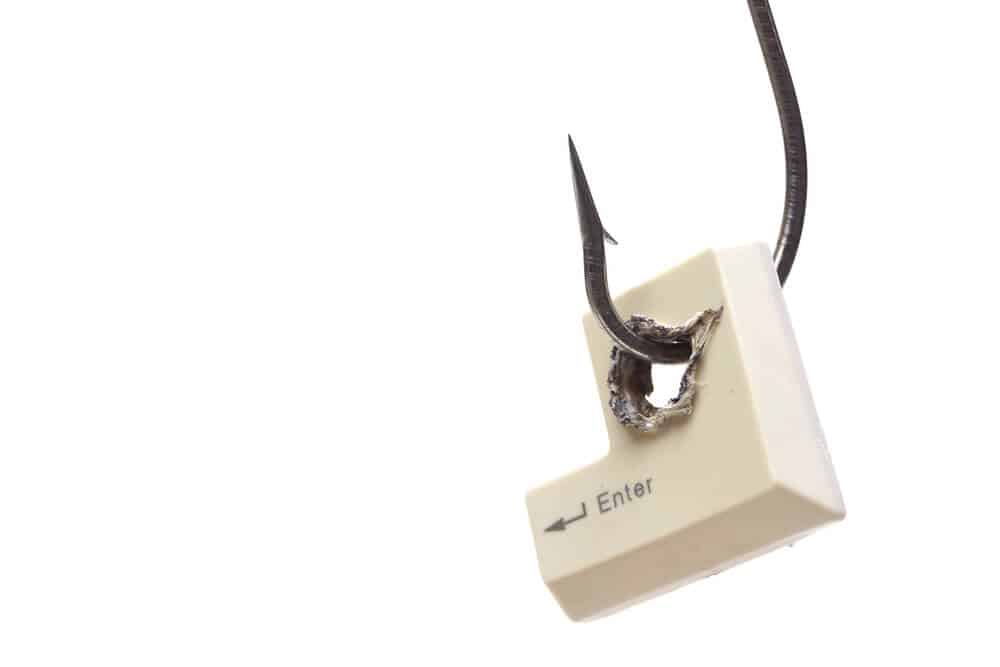 Recently I got an email from Rick Day, Igot's founder, or at least I thought it was him.
The "From" email address was from Rick Day's actual email address and the message only had one sentence in it – it was a link to a YouTube Video.
Full article on 99Bitcoins.com
The New York Times thinks it's identified mysterious bitcoin creator Satoshi Nakamoto
The myth surrounding Bitcoin creator Satoshi Nakamoto may be larger than the reality. The search for Nakamoto's identity has lasted years, with myriad theories, but new evidence suggests that a man who has long been considered a possible Nakamoto may indeed be the inventor behind Bitcoin.
The New York Times has published a new longform piece (which features material from a soon-to-be-released book) aimed precisely at this question and this man.
Rock band Queen drives first Bitcoin sale for Argentina ticket startup
An Argentinian fan of the classic rock band Queen has become the first customer to buy tickets with Bitcoin through EntradaFan, according to the company.
Launched in April, EntradaFan is a peer-to-peer online ticket marketplace seeking to compete with market leader Ticketek. The announcement follows EntradaFan's decision to accept Bitcoin through a partnership with processor BitPagos, an Argentinian Bitcoin firm that allows merchants to accept Bitcoin as payment and settle fiat purchases in Bitcoin.
Bitcoin sites blockade in Russia deemed illegal by local court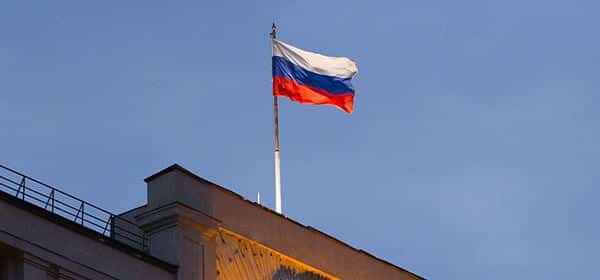 The Bitcoin sites blocked by the Russian media authority Roskomnadzor in January are back online in the country. The regional court of Sverdlovsk Oblast, located in Nevyansk, has deemed the blockade of sites containing information about cryptocurrency illegal.
The initial decision to cut all access to the websites was implemented in the beginning of this year by the same court, following Roskomnadzor's (Federal Service for Supervision in the Sphere of Telecom, Information Technologies and Mass Communications) decision to block the platforms.
Full article on 99Bitcoins.com
Chip Chap lets you buy Bitcoin from 5,000 major retailers
Making Bitcoin more accessible to everyday consumers is one of the great hurdles to overcome if we want to kickstart the digital currency revolution. In saying that, I do mean literally walking into a store and purchasing Bitcoin with local fiat currency. Chip Chap has made that dream come true for Mexican residents, as they can now buy Bitcoin at 5,000 brick-and-mortar locations.
To put things into perspective a bit, you can not simply walk into a participating brick-and-mortar shop and purchase Bitcoin over the counter. That being said, the actual process involved is not that much different and still very user friendly. In Mexico, it is rather common for retailers to offer an E-Money converting service on their premises.
Philippines rides the emerging Bitcoin wave
The practically non-existent start-up ecosystem in Philippines has suddenly sprung to life. Thanks to the bitcoin revolution, the number of start-ups, particularly cryptocurrency related ones is increasing from the past couple of years. The success of Bitcoin in Philippines can be attributed to the social and economic factors.
The two main factors that has led to a bitcoin boom in Philippines: Philippines has a huge remittance market. Like China and India, there are many Filipino emigrant workers employed across the world.
Websites of two Hong Kong banks fall victim to Bitcoin ransomware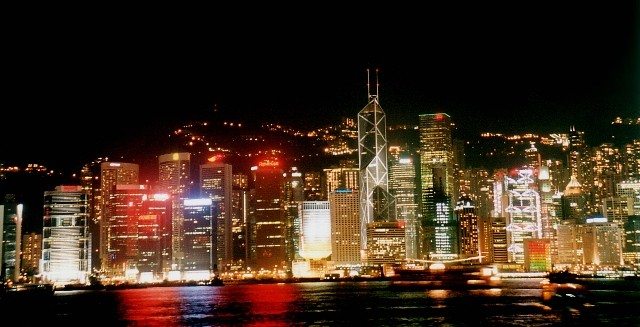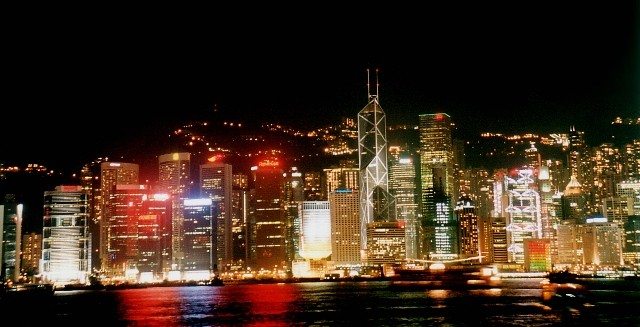 Two of Hong Kong's largest banks were recently targeted by hackers. The digital criminals threatened to launch cyber attacks against the websites belonging to the Bank of China and Bank of East Asia, unless the victims paid a ransom in Bitcoin.
The local authorities confirmed the banks have filed reports with the Hong Kong police, claiming their websites were hacked. The distributed denial of service (DDoS) attacks resulted in unstable service.
Full article on 99Bitcoins.com
Bitcoin Dark Wallet has a new challenger: Samourai
Ever since Dark Wallet was first announced, in September of 2013, it has hogged the spotlight as Bitcoin's underground wallet. Made for dark web users and those otherwise concerned with staying private online, user friendliness was one of it's central features.
But, few people missed that this wallet was being created for the central purpose of keeping your identity as private as it possibly could while making bitcoin transactions. Instantly hailed by privacy advocates and simultaneously demonized in the press, Dark Wallet has remained the undisputed bad boy of Bitcoin wallets, at least until now.
Dark Net weapons bust leads to 17 arrests and a $80,000 Bitcoin seizure
A recent series of busts has shaken the world of dark net weapons commerce. A six-month joint investigation between law enforcement in Australia and the United States, which involved law enforcement going undercover as weapons dealers,  has resulted in 17 arrests internationally.
In September 2014, the US Homeland Security Investigations (HSI) identified a 33-year-old US-baseddark net seller of weapons to a "worldwide client base," according to a press release from the Australian Federal Police (AFP).