While the Japan-based exchange Mt. Gox keeps collapsing (the price is now under $100 in the company's website), the Bitcoin ecosystem is now getting back to normal.
Here is a summary of the news that made the week. Check out Bitcoin Examiner's latest weekly round up.
Bill wants to make cryptocurrencies fully legal in California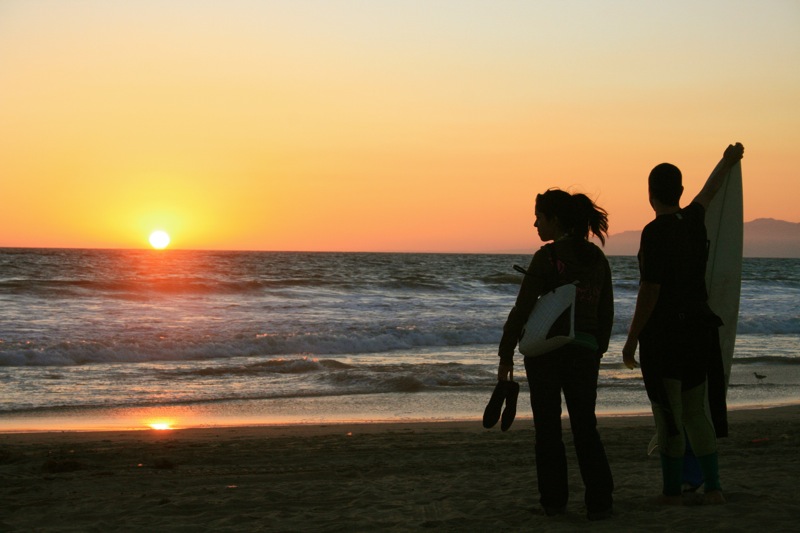 According to California's current law, Bitcoin and all other digital currencies can now be considered illegal in the North-American state. However, a bill recently sent to the Senate's Banking and Finance Institutions Committee might be the answer to change that.
The document titled "AB-129 Lawful money: alternative currency" – which intends to amend the Section 107 of the Corporations Code – was firstly introduced about a month ago by California State Assembly member and chairman on Banking and Finance, Roger Dickenson. The bill specifies that "current law which bans the issuance or circulation of anything but lawful money of the United States does not prohibit the issuance and use of alternative currency".
itBit offers incentives for Bitcoin traders to switch exchanges
Singapore-based exchange itBit recently built a trading-specific platform for Bitcoin and now it is offering a cut-price promotion in an attempt to draw in new customers.
The company has not had any of the problems that other exchanges have been experiencing lately. In fact, itBit CEO Rich Teo has said that recent events have led to increased interest in his company's platform, Coindesk reported.
Thailand's largest exchange resumes operations; Bitcoin is legal in the country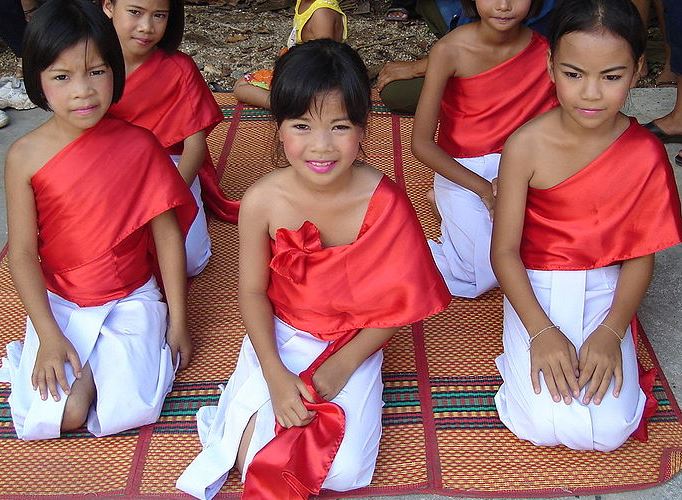 It took more than half a year, but the Bank of Thailand finally reversed the decision announced on July of 2013. In other words, Bitcoin is not longer illegal in the country, which means Thailand's biggest exchange is free to go back to work.
The online platform BitLegal has updated its information regarding Thailand's stance on cryptocurrency during this week.
The good news was announced after the nation's largest exchange, Bitcoin.co, received a surprising letter from the Bank of Thailand on January 31th.
Publishing giant signs Bitcoin book deal
Publishing giant Penguin Random House has closed a deal with journalist Brian Patrick Eha for a book on Bitcoin and Silk Road to be published next year. Eha is a former assistant editor at Entrepreneur.com and has been writing about the world's most famous cryptocurrency since mid-2012.
The book's working title is "Walking the Silk Road" and it will feature a narrative account by Eha with Silk Road at its core. However, according to Coindesk, it also promises to explore Bitcoin's global growth and its impact on the world economy.
Ukraine's central bank demands registration of Bitcoin businesses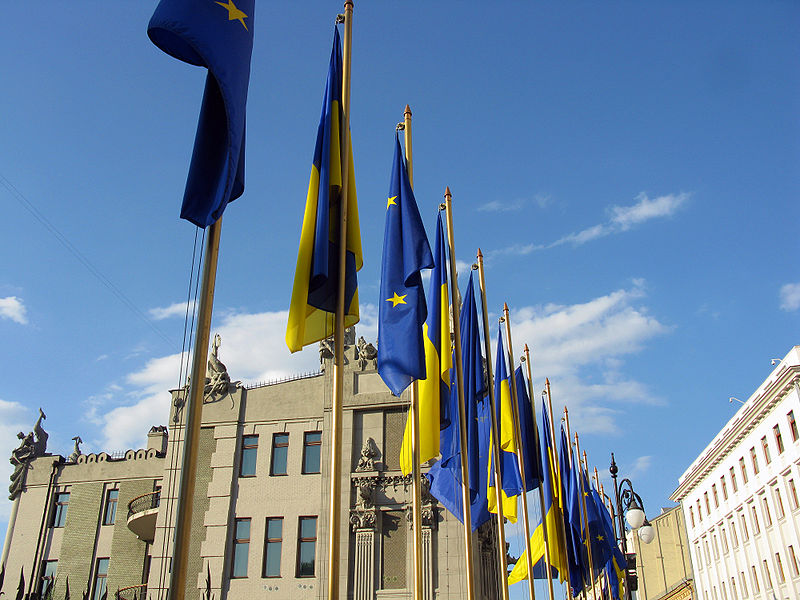 The National Bank of Ukraine (NBU) has decided that all businesses operating in the cryptocurrency ecosystem as payment systems or payment infrastructure services must register with the institution and follow the general law.
"The payment systems and operators of infrastructure services for payment systems only have the right to conduct activities in Ukraine after registering with the National Bank of Ukraine", announced the authority.
Sweden's Safello raises investment cash
Swede-based Bitcoin company Safello has raised a $600,000 investment round lead by Bitcoin advocates Erik Voorhees (co-founder of the Bitcoin company Coinapult) and Roger Ver (Angel Investor & Bitcoin evangelist), and participated in by Blockchain.info CEO Nicolas Cary and angel investors Victor & Victor, TechCrunch reports.
Hardware Group Bulgaria creates monitor to check real-time Bitcoin rates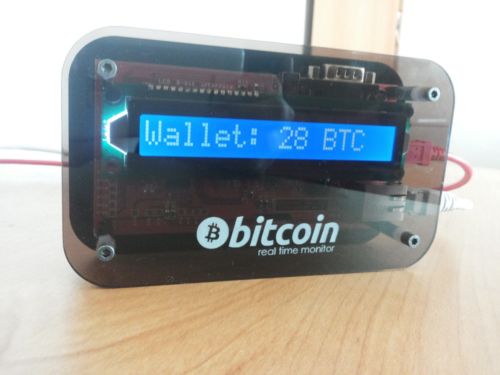 A duo of Bulgarian hardware developers from Plovdiv has created a new Bitcoin gadget that might be a great help for miners, investors and traders dealing with cryptocurrency.
This Bitcoin Miner's Real-time Monitor, equipped with an LCD display, monitors the BTC rates from exchanges like Bitstamp and Mt. Gox and supports the rigs produced by KNC Miner and Butterfly Labs. However, the device, which just needs to be connected to a home router to work thanks to its web-based configuration interface, requires the user to have a Coinbase account.
South Korean exchange Coinplug laaunches country's first Bitcoin apps
Coinplug, the South Korean Bitcoin exchange and merchant software developer, has released three apps for Android devices that include a Bitcoin wallet, a trading app, and a POS system for merchants. They are the first mobile Bitcoin apps available in Korean, according to Coindesk.
BitPay's new open source project Bitcore helps Bitcoin app developers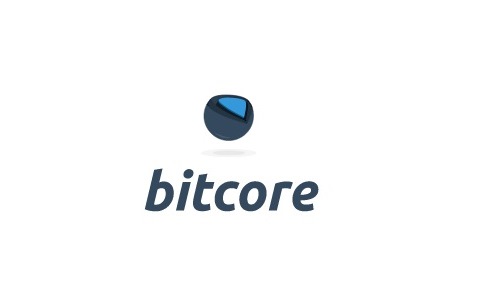 "At BitPay, we believe that developers contemplating new Bitcoin projects should not have to resort to using proprietary APIs hosted on services running closed software". And that is exactly why the famous Bitcoin payment processor now decided to publicly launch its open source project Bitcore.
BitPay announced the news recently via a blog post. According to the company, all developers can now access this tool, which will facilitate the creation of software "that interfaces directly with the real Bitcoin network". In other words, Bitcore is an open source JavaScript library that allows the users to do pretty much anything they can imagine with the Bitcoin protocol.
Novacoin celebrates its first birthday: a year of turbulence and surprises
Proving the scam-mongers wrong, Novacoin has made it to its first birthday and that means it's time to look back. On the 9th February 2013, a new altcoin called Novacoin (NVC) hit the web, setting rigs, exchanges and forums abuzz. Created by an international team of developers, the new coin emerged to improve upon Sunny King's Peercoin (PPCoin).
First Bitcoin ATMs in North American soil to land in Seattle and Austin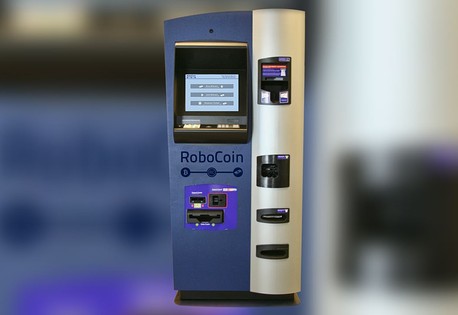 The United States are getting ready to welcome the country's first Bitcoin ATMs, produced by Robocoin, a company based in Nevada. The machines will operate in Seattle and Austin.
The first device will be installed in the end of February, the manufacturer announced this week. But besides this delivery, Robocoin is also planning to hand out new cryptocurrency ATMs in Europe and Asia. Although it is still not clear which company will be managing the Bitcoin ATMs in Seattle and Austin, the United States are apparently trying to replicate the recipe for success "discovered" by its Canadian neighbor.
Silk Road 2.0 pledges to repay £1.7 million to users after Bitcoin theft
Online black market Silk Road 2.0 has pledged to pay back more than £1.7 million worth of Bitcoins stolen from its servers during a heist last week.
Speaking in a post on Reddit, Silk Road 2.0 moderator Defcon said the website would refund the more than 4,000 BTC stolen during the heist, and would not pay its staff until users had been reimbursed, IBT reported.
Lamassu Bitcoin machine arrives in New Mexico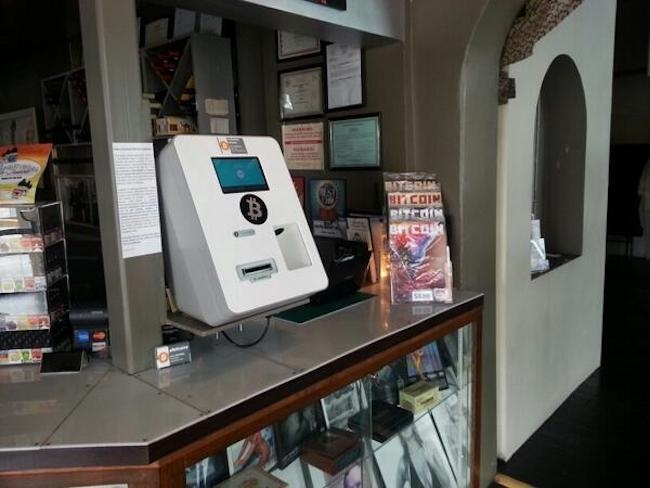 Robocoin is not the only manufacturer helping the United States become more Bitcoin-friendly. Lamassu has already delivered its first machine in the country, more specifically in New Mexico.
The Bitcoin device, managed by the company Enchanted Bitcoins, can be found in the Imbibe Nob Ill cigar bar, in Albuquerque, really close to the University of New Mexico.
Bank of Montreal warns Cointrader about anti-Bitcoin action
Canada, the country with the highest number of Bitcoin ATMs in the world, might not be so cryptocurrency-friendly after all. The Bank of Montreal is reportedly shutting down a number of accounts connected with Bitcoin-related businesses, Cointrader denounced.
The exchange's co-founder and CTO, Paul Szczesny, released a statement announcing that the bank would be closing down all Bitcoin-related business accounts across the country. The decision is consistent with the actions and comments recently made by the Ministry of Finance regarding the digital currency market.
Bitcoin ATMs produced by Robocoin and PayMaq hit South Korea and Spain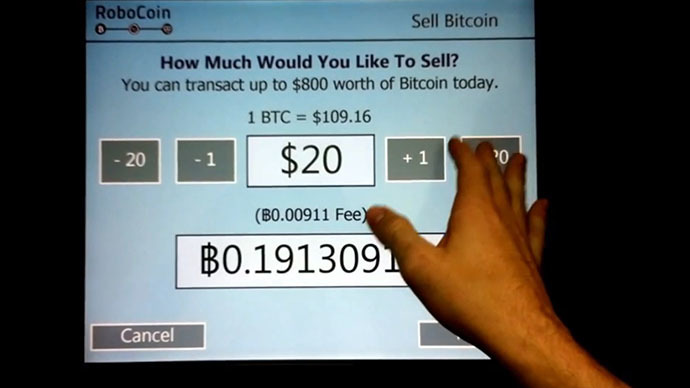 South Korea will be the next Asian country to host a Bitcoin ATM produced by the American company Robocoin. The news was recently announced by BitcoinAsia, a new cryptocurrency venture company based in the country that will be responsible for the device.
The machine, which allows the users to convert fiat currency into BTC and the other way around, arrived in the country this week and two more should be delivered by Robocoin to BitcoinAsia during the next month.
Farther west, Spain is also getting its first Bitcoin ATM, but this one is not produced by Robocoin or Lamassu, the two main manufacturers. The company PayMaq has announced the arrival of its Cajero Bitcoin, a machine that will allow the users to buy BTC with fiat currency, as well as sell the digital coins and receive cash.
Mt. Gox users prepare to file "multi-plaintiff" suit as exchange keeps deferring BTC withdrawals
Mt. Gox promised an update for this Thursday (20) and delivered, but the statement's content was not at all what the clients were expecting.
Confronted with the exchange's refusal to announce a date to resume BTC withdrawals, some users are now planning to lead off a legal process similar to a class action lawsuit against the company in order to get their money back.
BitPay supports Bitcoin-friendly developers at LAUNCH Hackathon

BitPay, one of the main sponsors of the LAUNCH Hackathon 2014 in San Francisco, just announced it is going to be handing a special "prize" to the developers that implement the payment processor'sBitcoin Payment Gateway API or the open source library Bitcore in their projects.
More than 1,000 developers will be competing during 48 hours at the San Francisco Design Center, but BitPay promises to give special attention to the ones that bet on the company's software.
Estonian police target Bitcoin trading site BTC.ee
Coindesk reported this week that the Estonian authorities continue to tighten their grip on the digital currency trade. Local Bitcoin trading site BTC.ee has announced via its website that it has "temporarily stopped trading due to threats issued by the Estonian police".
Red Harbinger presents Dopamine, a computer chassis designed for crypto miners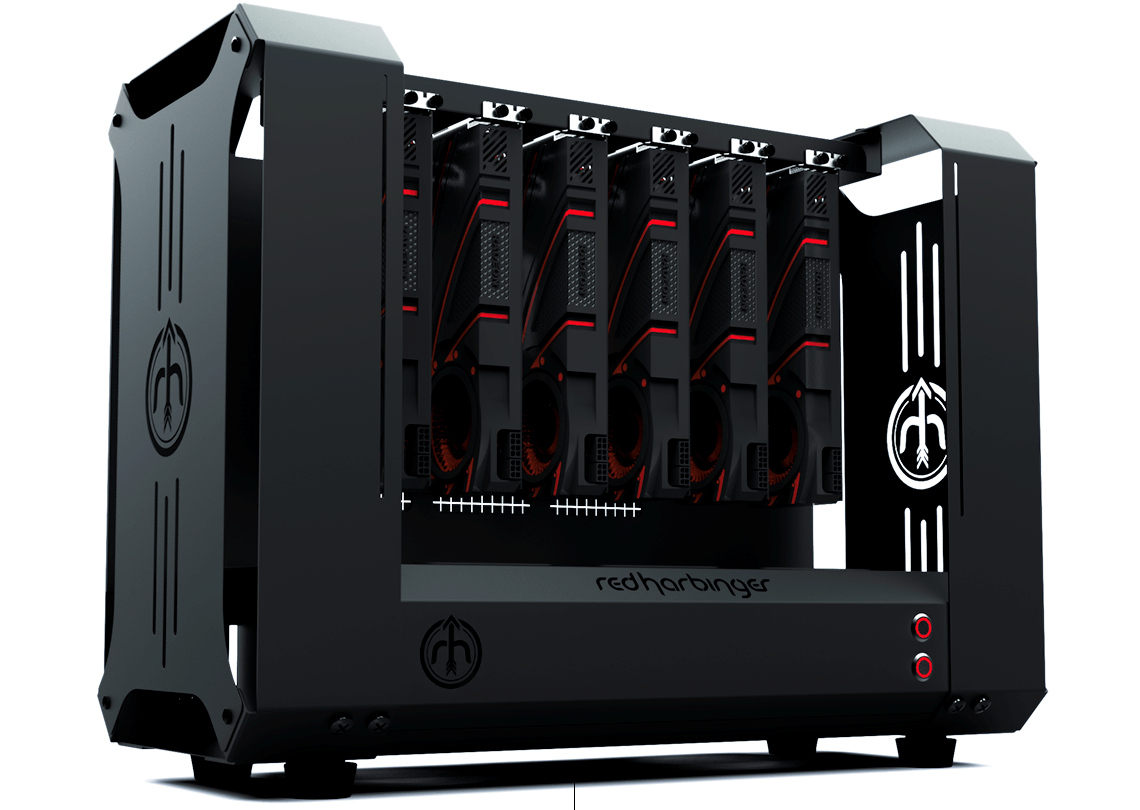 The manufacturer Red Harbinger is getting ready to launch Dopamine, the first computer chassis specifically designed to mine cryptocurrency, according to the company.
The device, quite different from the typical computer chassis with its open-air chassis and room for six graphics cards, is currently trying to gather funds from interested miners on the crowdfunding website Indiegogo.
Winklevoss brothers offer an index to track price of Bitcoin
"Stock traders have the Standard & Poor's 500. Bitcoin bettors will have the Winkdex", The New York Times reported this week. The new financial index, which takes its name from the Winklevoss brothers, was released publicly on Wednesday and provides a regularly updated figure for the price of Bitcoin, the virtual currency that has risen in popularity over the last year.
Tyler and Cameron Winklevoss announced the creation of the Winkdex in a regulatory filing they made on Wednesday to the Securities and Exchange Commission in connection with the Bitcoin exchange-traded fund they first applied to create last summer.
BitPay improves Bitcoin payments by creating new support measures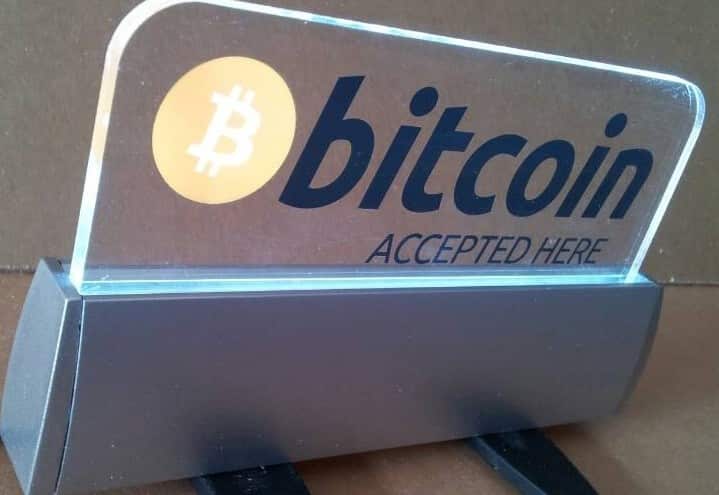 If you are a Bitcoin-friendly merchant using BitPay or a customer buying something with cryptocurrency, then payments just got a lot easier, thanks to the official launching of Bitcoin Payment Protocol's support.
According to BitPay, this new set of updates "eliminates a lot of human error in making a Bitcoin payment". From now on, a "user can just click on a payment link, or scan a QR code, and the wallet software offers two simple choices to the user, pay or don't pay. The user no longer has to copy the address and amount into their wallet".
The new support measures include native refund address support; secure and signed payment requests; user-friendly QR codes; and direct payment communication.