Mt. Gox was definitely the issue of the week. The problems affecting the exchange led to the suspension of Bitcoin withdrawals and to the discovery of a massive DDoS attack that was affecting most exchanges due to a feature called transaction malleability. However, everything is more calm now, except for Mt. Gox, as you will be able to read at the end of this weekly round up.
As usual, Bitcoin Examiner brings you a summary of the most important news of the last seven days.
Russia bans Bitcoin and all other cryptocurrencies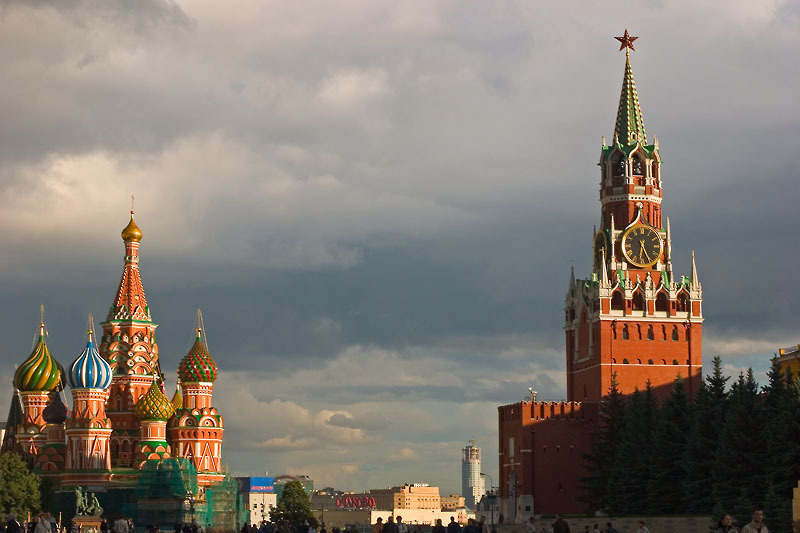 After the first signs of rupture, Russia decided to definitively break all connections with the world of cryptocurrency. The use of Bitcoin and all other altcoins is forbidden in the country, according to a new ruling released by the national Prosecutor General's Office.
The office recently held a meeting with the Central Bank, Federal Security Service and Interior Ministry regarding the status of digital money in Russia. The authorities concluded that all cryptocurrencies-related activities carry the risk of violating citizens' property rights and therefore cannot be used in Russia.
Bitcoin company offers stock denominated in Bitcoin
The startup Bitcoin Kinetics, which creates hardware that can allow vending machines to accept Bitcoin, is offering 10 billion shares of common stock on the website Cryptostocks, where Bitcoin Kinetics will be "listed". This IPO describes itself as both a crowdfunding platform and a place to "buy shares… and earn dividends", according to QZ.com.
Bitcoin ATM will be installed in São Paulo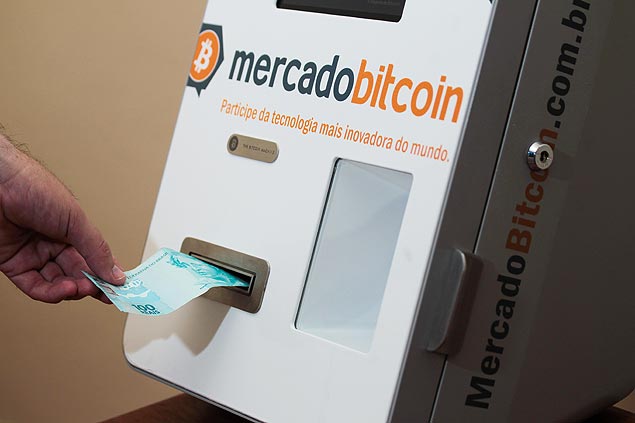 Campus Party was even more special in 2014. The tech event that takes the Brazilian city of São Paulo by storm every year had a Bitcoin ATM this time. The Lamassu machine performed about 140 transactions during the four-day event, exchanging more than R4,000, the equivalent to $1,700.
Mercado Bitcoin, the exchange that imported the machine,  is now choosing the perfect location to install the Bitcoin ATM in São Paulo. This process should be concluded in April, when the machine is set to start operating for the general public.
BitcoinWallet.com domain sold for $250,000
The domain name BitcoinWallet.com has been purchased by Austin, Texas, entrepreneur Alex Charfen for $250,000. Niko Younts, a media consultant, Bitcoin investor and the domain's previous owner, broke the news via Twitter on 5th February, Coindesk reported.
British suspect accused of stealing 201 BTC from Wisconsin man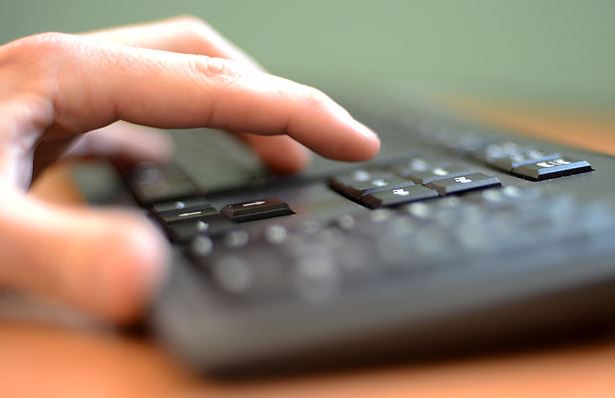 A Wisconsin man fell victim of an online scam carried out via the forum Bitcointalk.org and lost 201.7 BTC. Jamie Russel lost all his digital savings, the equivalent to a bit more than $145,000 according to the current exchange rate, after trying to exchange his Bitcoins for physical tokens.
He contacted a British man on Bitcointalk.org and arranged to send him the digital cash in exchange for 190 physical coins with the same loaded value. However, little did he know he had apparently been talking with a scam artist all along.
Money2020 'Bitcoin World' brings Bitcoin and finance leaders together
Money2020, the annual financial innovation summit held in Las Vegas, is talking about Bitcoin this year, according to Coindesk. Titled 'Bitcoin World at Money2020', the cryptocurrency portion of the event will feature angel investor Roger Ver, Coinbase co-founder Fred Ehrsam and Blockchain.info CEO Nicolas Cary as speakers.
Bitcoiners smash their iPhones after Apple says 'no' to Blockchain's app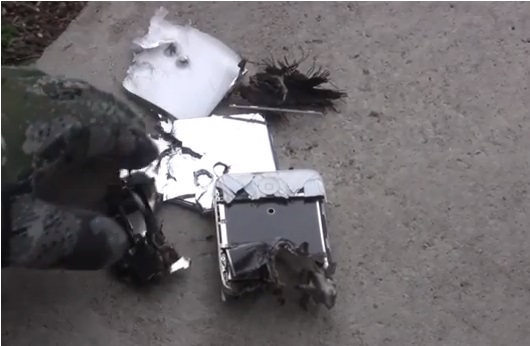 Apple has never really supported Bitcoin, but removing Blockchain's wallet from the App Store was apparently the last drop. The cryptocurrency community has decided to show its disgust regarding the company's decision and smashing iPhones is turning into the ultimate craze.
The North-American giant removed the app belonging to the world's biggest Bitcoin wallet service from its iOS App Stores last Thursday (6). The decision left all iPhone and iPad users with no native wallet options for these devices.
Hackers steal over 40 BTC from Coinbase within chain of Bitcoin thefts
A string of hacks that targeted Coinbase, the world's most well-funded Bitcoin wallet, has led to a loss of more than 40 BTC that hit different users of the service.
The problem, according to researchers from the security firm FireEye, is Coinbase's API key. "Used to let third-party apps access Coinbase accounts, the right API key will let any program move Bitcoins in and out of a given accounts. Once the key is compromised, attackers can even access linked bank accounts to purchase more Bitcoins. Users are advised not to authorize the API key if they don't need it", reads an article published by The Verge.
Portugal embraces Bitcoin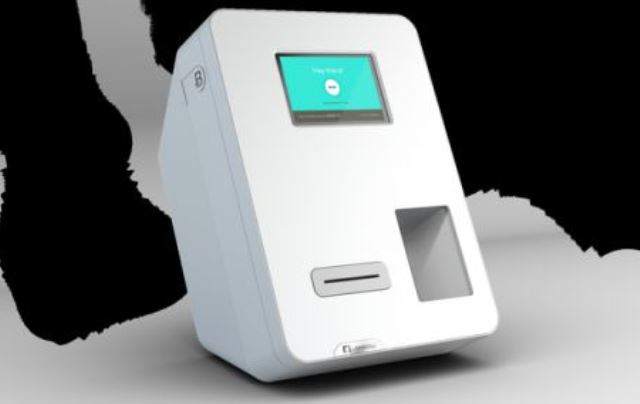 Portugal might be one of the few European countries where Bitcoin hasn't really turned into a trend. Actually, most people don't even know what cryptocurrency is and there are no reports of any merchants accepting BTC. Nevertheless, the country will soon witness the arrival of its first Bitcoin ATM.
Yet, 'arrival' might be a strong word. The Lamassu machine won't have to travel a lot of miles, since the devices are being produced in the northern region of the country, where the ATM will be installed. The American company responsible for the machine decided to manufacture the ATM in Portugal since the beginning of the process. Even its designer, who talked to 99Bitcoins a while ago, is Portuguese.
Bitcoin wins Best Technology Achievement
The world's most famous cryptocurrency, created by the mysterious Satoshi Nakamoto, was recently considered Best Technology Achievment at the 2013 Crunchies, Techcrunch's awards. The website reported the good news here.
HighKart.com is India's first online retail store to exclusively accept Bitcoin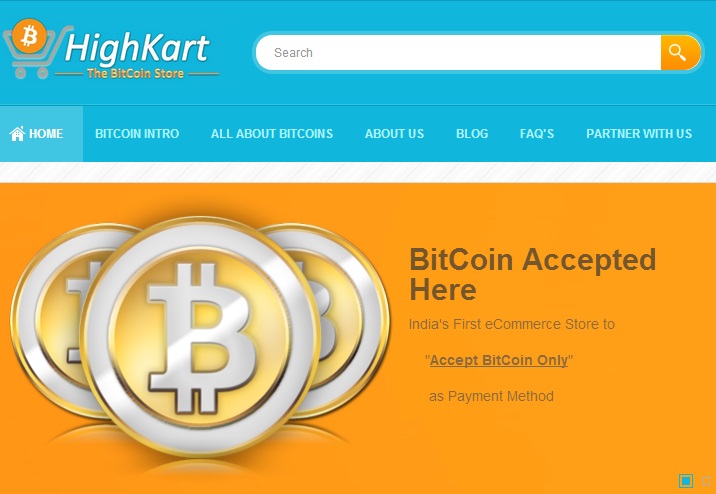 HighKart.com might one of the newest e-commerce platforms in India, but it is surely one of the most innovative. The retailer is now the country's first online business to accept Bitcoin as the only payment option for their products.
The company was established in December 2013 by its current CEO, Amit Kumar, and plans to make all online purchases easier and safer by using digital money. "With Bitcoin the number of benefits associated are many, including very low or not existing transaction fees", Kumar recently said.
50,000 Canberra commuters can now pay for their bus tickets with BTC
The world's most famous cryptocurrency is now a payment option for the Australian commuters who live in Canberra. They can thank to Zakaria Bouguettaya and Andrew Clapham, the developers of the MyBus 2.0 app, who decided to include Bitcoin in their award-winning application.
The program has already been adopted by 50,000 users and operates within the ACT Internal Omnibus Network (ACTION) in the Australian capital. Now, thanks to MyBus' latest update, these users can recharge their MyWay cards using Bitcoin, besides credit cards.
Over 3,000 Bitcoin-friendly merchants are already registered at CoinMap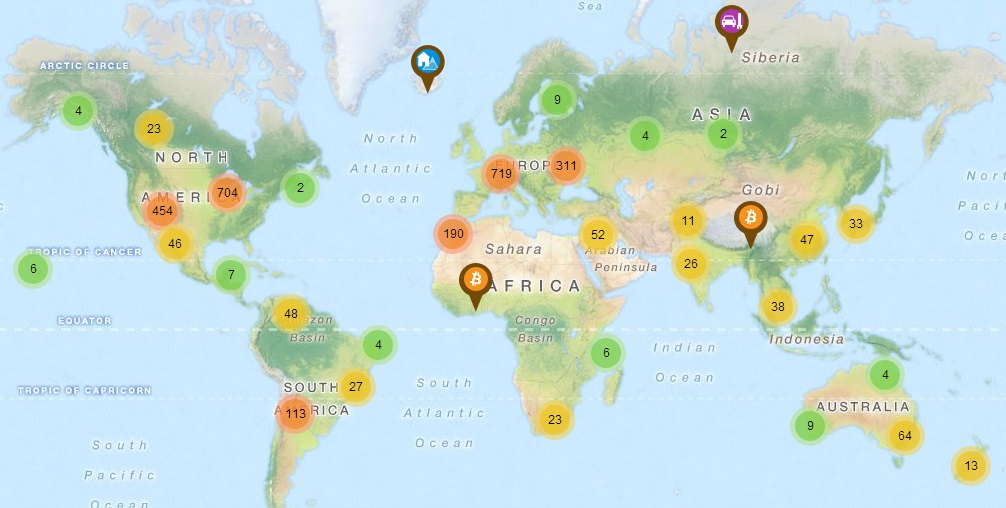 There are now more than 3,000 brick-and-mortar merchants spread across the world that accept cryptocurrency, according to CoinMap. The online map allows retailers to register once they start accepting BTC and the number of members has been growing exponentially. After the price peak registered in November of 2013, CoinMap went from almost 1,000 to 2,004 merchants.
And now the platform took another big leap, currently listing 3,003 physical retailers. This means that the number of businesses registered at CoinMap grew about 50 percent in less than two months.
Australian writers awarded 12 BTC in Bitcoin essay competition
The winners of Australia's first Bitcoin essay competition were announced this week, with 12 BTC in prizes awarded to three writers. The writing contest, sponsored by Sydney-based exchange BitTrade Australia, posed the question: "Digital Currencies and the future: Will Bitcoin change the world?".
The competition opened in November last year to Australian and New Zealand citizens with the intention to drive Bitcoin and digital currency awareness, Coindesk reported.
Central Bank of Cyprus against Bitcoin: no approval for cryptocurrency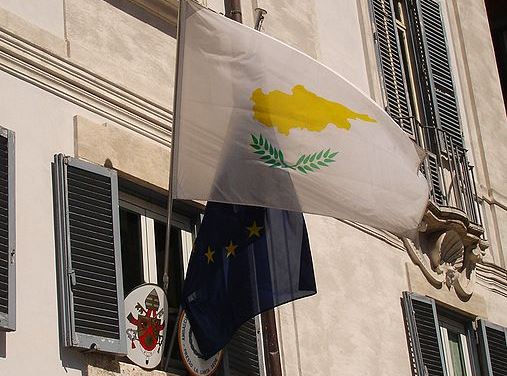 Despite all the initial Bitcoin buzz in the country, Cyprus is not ready to fully accept Bitcoin after all. The European nation's central bank released a statement where it considers that digital coins are not legal tender and disapproves any cryptocurrency-related activity.
The Central Bank of Cyprus does not consider Bitcoin illegal, which is good news, but "does not approve any activity that falls within its purview, unless it can ensure the legality of that activity. Activities without the necessary licensing are in breach of legislation", according to the statement released last week.
Coinbase helps Bitcoiners buying services with cryptocurrency on Fiverr
The popular freelance microtasking platform Fiverr is the newest addition to the Bitcoin world. The website has teamed up with Coinbase in order to accept cryptocurrency as a payment option for the buyers.
Fiverr is currently the world's largest marketplace where people in need of different services and freelance professionals can connect and exchange small services for a payment that always starts at $5. Starting this week, all these services can be purchased with BTC. According to Coinbase, besides reducing transaction fees, "Fiverr is also opening itself up to new, first-time customers who are actively making purchases with Bitcoin".
Coinbase refuses to process Bitcoin payments for marijuana dispensary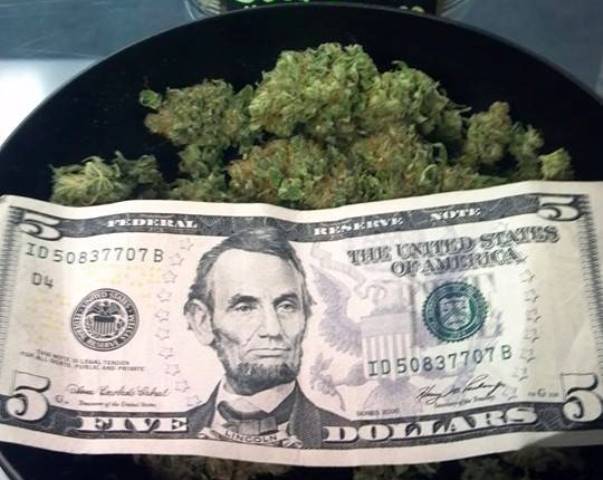 When the North-American banks said they wouldn't work with the freshly legal marijuana dispensaries in Washington and Colorado due to possible federal violations, Bitcoin presented itself as the best solution for these merchants.
That was exactly the plan drafted by Sean Green, owner of three pot shops in Washington. However, it backfired. Green, who is the founder of medical marijuana provider Pacific Northwest Medical, wanted to start accepting cryptocurrency at his newly opened store, Kouchlock Productions, in Spokane. After not being able to process credit cards, he decided to accept BTC, but his business was turned down after approaching the payment processor Coinbase.
Overstock to launch new rewards scheme for Bitcoin buyers
Online retailer Overstock.com is about to launch a special rewards program that will give Bitcoin buyers one percent back in the form of Club O dollars, the company's in-house rewards points that can be later applied to other purchases.
Speaking to CoinDesk, Overstock CEO Patrick Byrne said the scheme is expected to debut in approximately four weeks, although he did not commit to a definitive timeline.
Dell already accepts Bitcoin-friendly cards from Gyft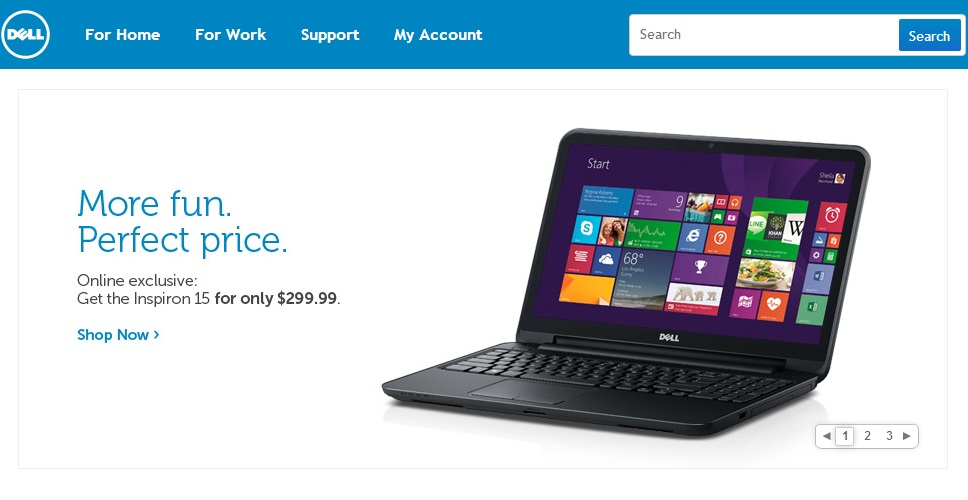 The private Texas-based electronics multinational Dell, known worldwide for developing and selling computers and related products and services, is now more Bitcoin-friendly thanks to a partnership with Gyft.
This means that its clients can now buy a card from Gyft with Bitcoin and redeem it for "computers, HDTVs, cameras, printers, monitors, printers, tablets, laptops and more" at Dell.com.
New trojan horse and variants operating on Mac OS X help to steal Bitcoins
Several Mac users have recently reported problems caused by a new trojan horse called 'OSX/CoinThief.A' that spies on web browsers to steal Bitcoins. The malware is able to infect the computers by hiding inside a downloadable Bitcoin app called StealthBit, which supposedly allows the users to send and receive anonymous crypto-payments.
The piece of malware was discovered by the website SecureMac. Their article explains that the app "covertly monitors all web browsing traffic in order to steal login credentials for Bitcoin wallets".
Standard Bank kicks-off Bitcoin pilot project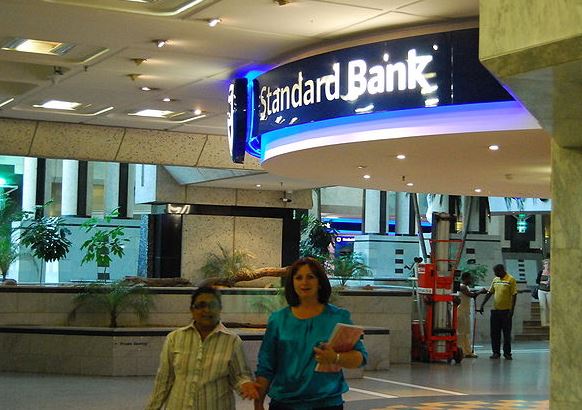 South Africa's Standard Bank, a major multinational group and the largest bank in Africa, is running an internal Bitcoin trading platform trial based on technology developed by Switchless.
The news was leaked during the FinovateEurope conference that was recently held in London. According to pictures posted on Twitter and to information published on the conference's blog, this platform that allows investors and traders to buy, sell, store and spend BTC was presented during the event by the co-founders of Switchless.
New cryptocurrency Scotcoin plans to become mainstream in Scotland
Following the trend launched by Iceland, where every citizen will soon own some Auroracoin, Scotland could be the next country to have its own digital coin. Scotcoin is the name of this special cryptocurrency, whose goal is to "take back the power for the Scottish people".
The mind behind this project is Derek N., a Scottish cryptocurrency enthusiast from Edinburgh who has "been  interested in the digital currency space for quite a few years now".
Most exchanges resume BTC withdrawals while Mt. Gox endures protest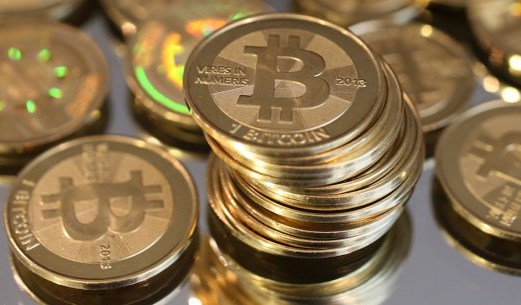 While most Bitcoin exchanges seem ready to surpass the difficulties affecting Bitcoin withdrawals that were discovered earlier this week, the Japan-based Mt. Gox keeps falling in more than just one field. Bitstamp, for instance, released a statement this Friday (14) announcing they are going to resume Bitcoin withdrawals during the next hours.
Still, there seems to be no light at the end of the tunnel for Mt. Gox. The company's CEO, Mark Karpeles, announced the exchange will implement the fixes, but provided no deadline to resume the withdrawals. In the meantime, there is a protest going on outside of Mt. Gox's headquarters, in Tokyo.