Time for Bitcoin Examiner's weekly round up!
Dorian S. Nakamoto hires a lawyer to clear his name in court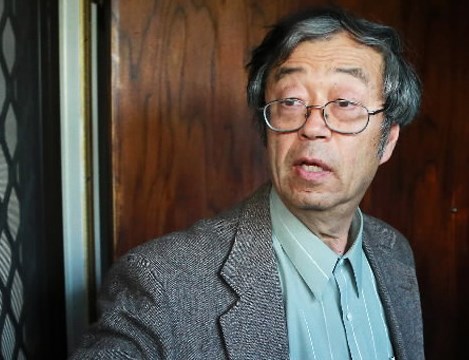 A Los Angeles-based law firm has been hired by Dorian Satoshi Nakamoto, who was recently dubbed as Bitcoin's creator by Newsweek, in an attempt to clear the man's name.
The office, represented by the lawyer Ethan D. Kirschner, issued a statement signed by Nakamoto during the weekend. "This firm has been retained by Dorian S. Nakamoto, the subject of the recent Newsweek cover story on Bitcoin. He has issued the attached prepared statement. No further comment will be made by Mr. Nakamoto or the firm".
LibertyTeller launches second Bitcoin vending machine in Harvard Square
As quiet as the first launch in South Station came, the folks over at LibertyTeller have launched their second machine in Harvard Square in Cambridge, Massachusetts, NewsBTC.com reports. Also a unit from Lamassu, the device serves as a Bitcoin vending machine, allowing users to insert US dollars in exchange for cryptocurrency in approximately 30 seconds.
Morgan Stanley hosts Bitcoin event in New York City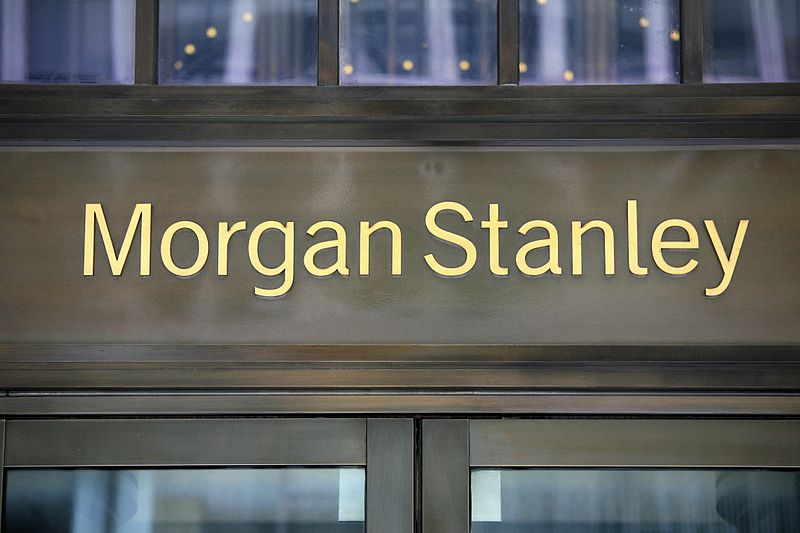 The next Thursday (20) will be a great day for Bitcoin. The investment bank Morgan Stanley announced it will be hosting a special event dedicated to microfinance and to the world's most famous cryptocurrency.
The meeting will take place at the bank's headquarters, located in New York, and will be attended by well-known personalities like Marco Santori, Juan Llanos and Rik Willard.
MetroDeal, the Philippines' top daily deals site, now accepts Bitcoin
Asia-based daily deals giant MetroDeal, the number two e-commerce website in the Philippines according to Alexa rankings, is now accepting Bitcoin for its discount vouchers and coupons, according to Coindesk.
First Bitcoin, Litecoin and Dogecoin ATMs will soon be available in Mexico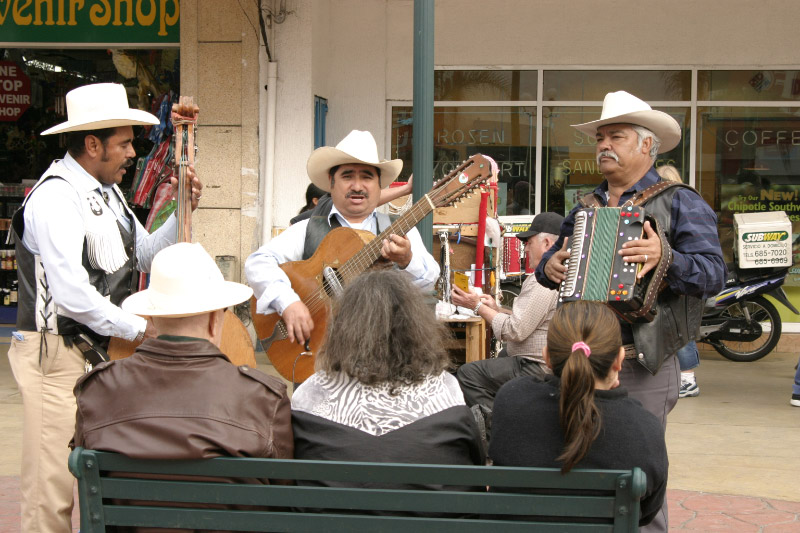 Tijuana, in Mexico, will be the first place in the world to host a couple of special ATMs: not only does this machine sells and buys Bitcoin, but also Litecoin and Dogecoin.
The devices are being installed at the BITCenter (Business, Innovation and Technology) and will soon be available to the public. Both ATMs – one accepting Mexican pesos and the other accepting US dollars – will be managed by the startup Bitcoin 42.
Mt. Gox updates website, allows customers to check Bitcoin balances
Mt. Gox updated its website this week to allow customers to log in and verify their wallet balance, Reuters reports. The website, which went blank just over three weeks ago, had previously posted occasional updates on Mt. Gox's civil rehabilitation process, a legal procedure that may allow Mt. Gox to rebuild and pay back some of its creditors.
Dubai could have 400 fully operational Bitcoin ATMs in the next two weeks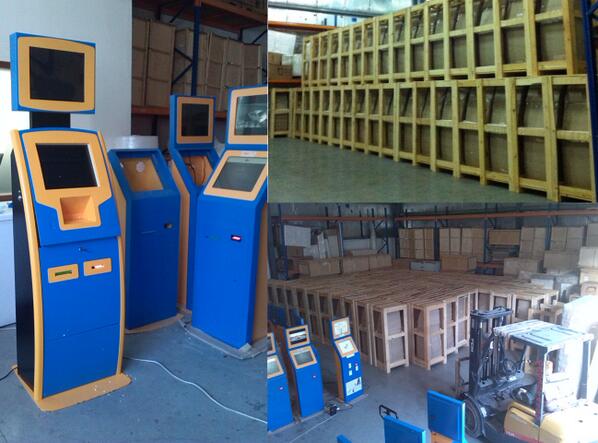 The Twitter user Sergey Yusupov used the social platform to announce the arrival of about 400 Bitcoin ATMs in Dubai. According to Yusupov, the machines are already being installed, but they will only start working during the next two weeks.
Sergey's tweet shows a warehouse full of Bitcoin ATMs that will allow people to buy digital coins with fiat currency from the beginning of April. The first machine was already deployed, according to a different tweet, and will be ready to sell BTC in a couple of weeks.
California gets its first Bitcoin ATM
Bay Area Bitcoin enthusiasts will now have a chance to turn their cryptocurrency into cold hard cash. Robocoin unveiled its new Bitcoin ATM in Mountain View at the 500 Startups' Bitcoinferance during this week. The machine will then be moved to a permanent home down the block at Coinage, LLC.
Almost 150 BTC stolen from Canadian exchange thanks to oblivious support worker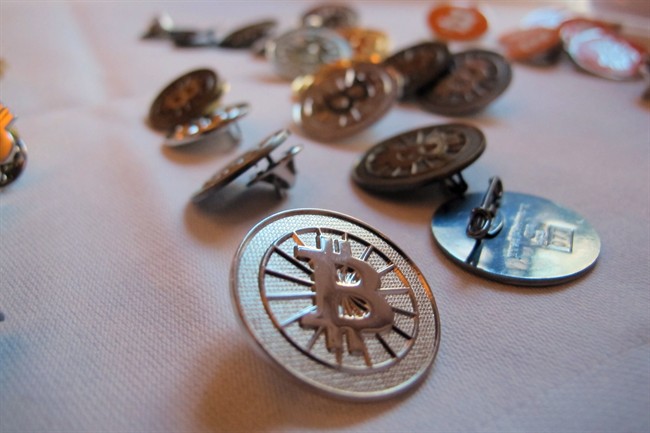 Almost 150 BTC were stolen from the Ottawa-based Bitcoin exchange Canadian Bitcoins in a very low-tech heist. The case happened in October 2013 and is now under investigation.
The thief initiated a long chat session with Granite Networks, the company hosting Canadian Bitcoins' server, while claiming to be the exchange's owner, James Grant. He told the attendant he was experiencing problems while using the service and requested a reboot of the system into recovery mode, which allowed him to easily overcome all the exchange's security barriers.
Bitcoin version 0.9.0 brings transaction malleability fixes, branding change
Bitcoin's core developers have released the latest update to the Bitcoin reference client, version 0.9.0, which includes transaction malleability-related fixes, as well as updates to how transactions are relayed on the network. Version 0.9.0 notably includes coin control features and a Windows 64-bit installer, among other updates, bug fixes and minor feature additions. According to Coindesk, Bitcoin core developer Gavin Andresen took to Twitter to publicize the news.
Vienna is getting ready to welcome the Central European Bitcoin Expo 2014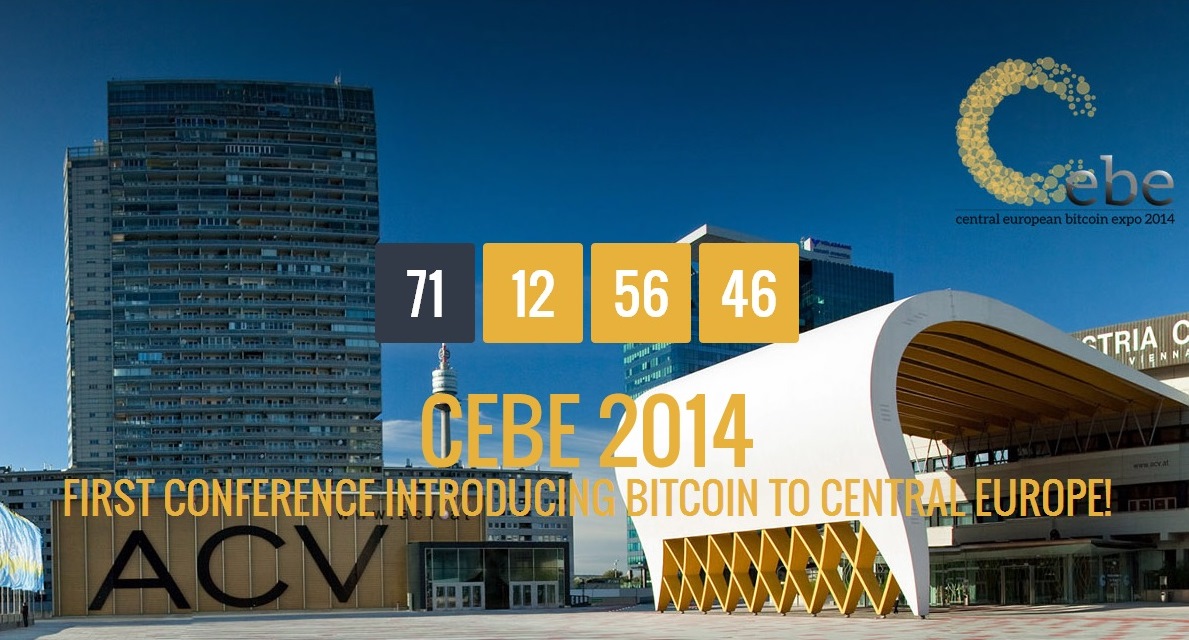 Central Europe will host a major Bitcoin event in about two months: the Central European Bitcoin Expo (CEBE) will happen on 31st of May and 1st of June at the Austria Center Vienna.
One of the best parts of the event will be the presence of well-known personalities from the Bitcoin world. Dan Held from Blockchain.info, Adam Vaziri from Diacle and Stefan Molineux from Freedomain Radio are just some examples.
Danish Central Bank compares Bitcoins to 'glass beads'
Danmarks Nationalbank, the Danish central bank, has issued a stern warning on Bitcoin, saying that it is not money in the true sense of the word, as it is not backed by an issuing institution. Rather than functioning like money, Bitcoins display the characteristics of commodities – that is, users attach value to them, not issuers or central banks, according to Coindesk.
Dutch energy supplier BAS accepts Bitcoin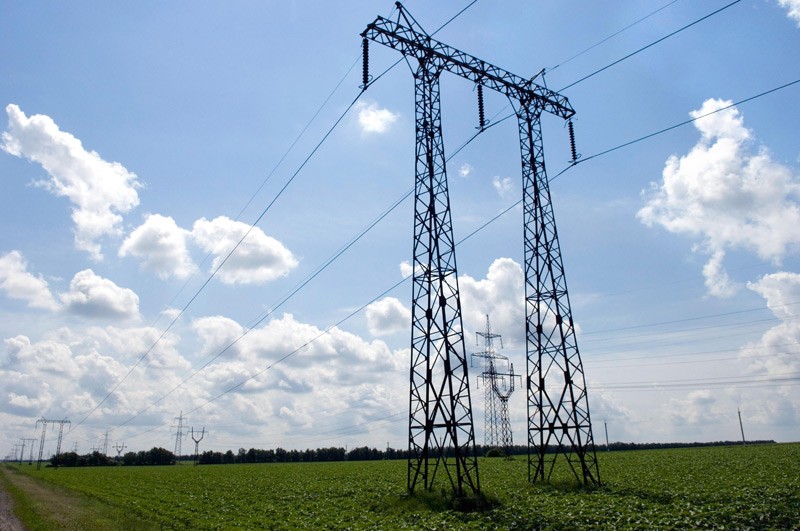 The Dutch energy supplier BAS Nederland is now accepting cryptocurrency, which means the company's customers can pay their electricity bill with Bitcoin. It is a world's first in the energy business.
The founder of BAS (which stands for "Beneficial to All Stakeholders"), Arash Aazami, says that Bitcoin is the most recent answer to the company's constant attempts of reducing the dependence of old and limiting systems.
Streamin' Garage announces world's first Bitcoin game show
Live streaming company Streamin' Garage has announced plans to launch the world's first Bitcoin-only game show: "Take my Bitcoins". The unconventional program is already in production and it is sponsored by Butterfly Labs, one of the best-known and increasingly controversial providers of Bitcoin mining hardware, Coindesk reports.
Is Colombia's Central Bank thinking about outlawing Bitcoin?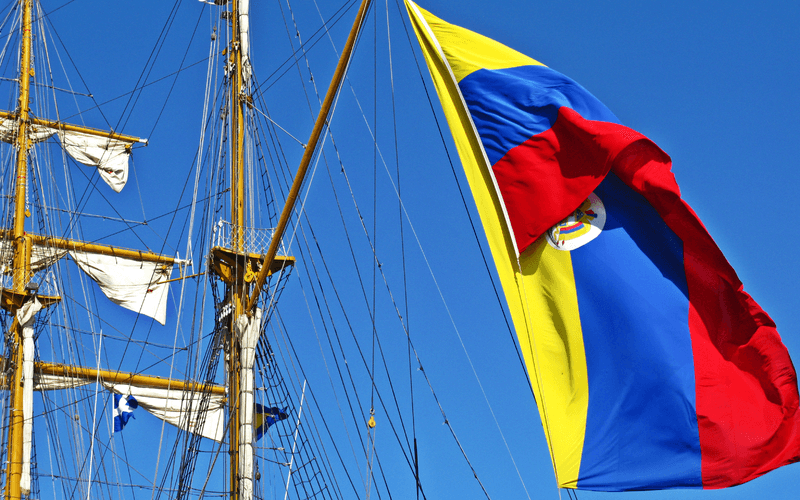 A report produced by the Superintendencia Financiera de Colombia (SFC), the country's central bank, hints that the South American nation could be getting ready to outlaw all Bitcoin-related operations.
The document will warn about the risks that cryptocurrency can bring to the financial sector and also prohibit all transactions connected to the digital coin. Although Bitcoin is still not extremely popular in Colombia, the financial authority is apparently concerned with the virtual phenomenon.