Welcome to 99Bitcoins' latest weekly round up with the most important news of the past week.

Bruce Fenton is the new executive director of the Bitcoin Foundation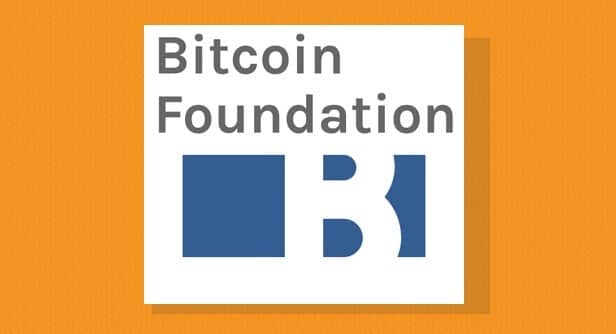 The Bitcoin Foundation has elected a new executive director and the chosen one is investor and Bitcoin activist Bruce Fenton. The foundation's Lifetime Member garnered five positive votes againt one abstain after being named by the board as "the best candidate for the job."
"Today, the Bitcoin Foundation welcomed a new executive director, Bruce Fenton. Bruce Fenton is pleased to step into this new role to strengthen the Foundation and continue to work with individual and industry members," reads a press release published by the board of directors of the Bitcoin Foundation.
Full article on 99Bitcoins.com
US Presidential candidate Rand Paul to appear at Bitcoin event
Kentucky Senator and Republican presidential candidate Rand Paul is set to appear at a digital currency-focused event in New York City this weekend. To be held on 19th April at the private venue Union League Club, the event will be hosted by Blockchain Technologies Corp, a startup incubator associated with Bitcoin Center NYC.
Paul made headlines earlier this month when he became the first presidential candidate in the 2016 race to begin accepting Bitcoin donations. The announcement sparked debate among commentators divided as to whether Paul stands to gain from embracing digital currency or if other candidates would follow his lead to accept Bitcoin donations.
Indian IT giant Infosys planning to incorporate Bitcoin technology
So far, the Bitcoin fever has been unable to impact the Indian tech sector. The country though seems to be holding larger promises as a perfect adoption place for the digital currency, tells the recent announcement of its leading IT firm Infosys.
The Bengaluru-based company recently decided to revamp its core banking service Finacle by incorporating blockchain, the underlying technology of Bitcoin that records transactions/contracts on a public ledger. According to the available information, the Infosys CEO Vishal Sikka has asked the concerned authorities to study its merits to draw out a practical plan for implementation.
Kaspersky launches free decryption tool that unlocks ransomware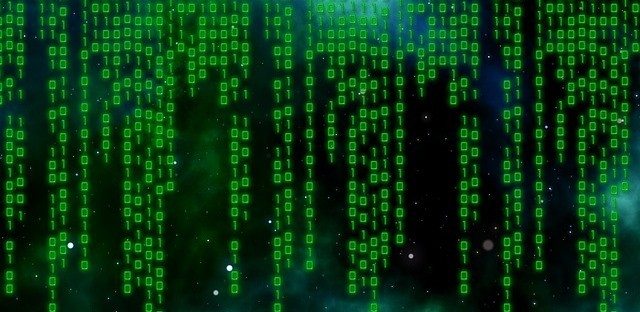 For the last couple of years Bitcoin has been the currency of choice for most hackers "working" with ransomware. And, so far, they have been receiving their ransoms in BTC because it was almost impossible to set your computer free of the malware. But now there's a new decryption tool called 'Noransomware' that might change the game.
Kaspersky Labs has managed to build a decryption key generator with the help of the Netherland's National High Tech Crime Unit (NHTCU). And although the tool is not completely effective at the moment, Kaspersky plans to keep developing it in partnership with the authorities.
Full article on 99Bitcoins.com
Former White House advisor to head MIT Digital Currency Initiative
MIT Media Lab has announced the launch of Digital Currency Initiative, a three-pronged program aimed at increasing awareness of the technology on campus and abroad while providing research to promote policy and standards initiatives.
The news was first detailed in a post penned by former White House senior advisor and Digital Currency Initiative director Brian Forde, who today officially joined the university-run research laboratory.
Controversial Dark Web Bitcoin bot released from custody
An automated shopping bot designed to make purchases on dark web marketplaces using Bitcoin has been released after it was confiscated months ago.
The Random Darknet Shopper made headlines last fall after it purchased, among other items, a supply of ecstasy pills from the dark web marketplace Agora. The bot, as well as the items it purchased, was displayed during an exhibition at the Kunst Halle St Gallen art gallery in St. Gallen, Switzerland.
Bitcoin exchanges and Internet Watch Foundation to combat child pornography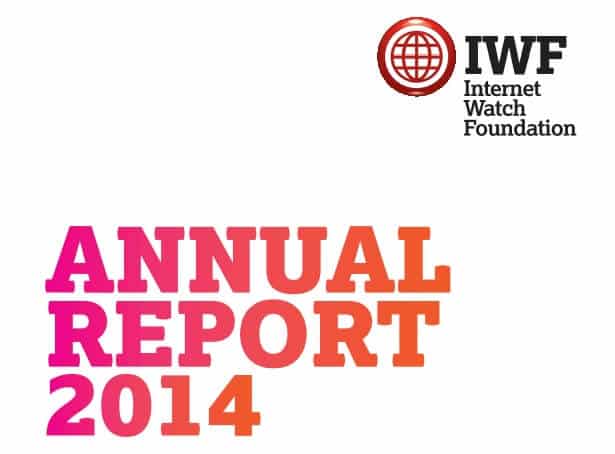 The Internet Watch Foundation (IWF) is looking to work with Bitcoin exchanges to strike back against Bitcoiners using the world's most famous cryptocurrency to pay for child sexual abuse imagery.
According to the foundation's new annual report, the IWF "first saw commercial child sexual abuse websites on the open web accepting Bitcoins as a payment mechanism in January 2014″ and the phenomenon keeps growing.
Full article on 99Bitcoins.com
'Barclays closed down my bank account after Bitcoin trade'
Charles Bartlett, a 17-year-old student and aspiring entrepreneur, is still waiting for an explanation after being "sacked" by his bank earlier this year. Unfortunately, his is not an isolated case. A small number of people, estimated to be in the low thousands each year, are told that their bank has made a "commercial decision" to close their account.
Banks tend to offer no explanation and customers who ask for one are brushed off and told to take their grievance to the Financial Ombudsman Service (FOS).
Buttercoin CEO reveals 'tactical mistake' that led to company closure
One week after his startup's abrupt closure, Buttercoin CEO Cedric Dahl says the wider community should be careful to learn from his experience at the helm of the US Bitcoin marketplace.
Despite accruing an impressive list of investors, including Google Ventures, Centralway Ventures and Y Combinator, Dahl suggested that it was Buttercoin's affiliation with larger investment firms that ultimately left it less able to adapt in a changing Bitcoin ecosystem.
Stanford professor claims to have invented a safer and faster "new Bitcoin"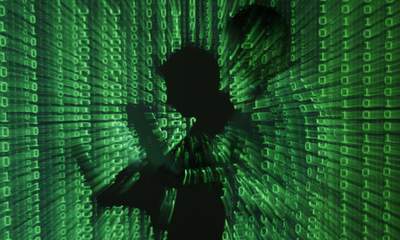 A new Bitcoin is born and it is better safer and faster than the "old one". Or, at least, that is what its inventor claims. David Mazières, professor of Computer Science at Stanford University, is the brain behind the new payment system called SCP.
He recently designed the new system that explores the weaknesses of Bitcoin such as security flaws and high energy consumption levels during the mining process.
Full article on 99Bitcoins.com
Bitcoin will become national currency in the new state of Liberland
In between Serbia and Croatia, on an area of about 6 square kilometers, a brand new country named Free Republic of Liberland (Svobodna republika Liberland) has emerged. The new state will adopt Bitcoin, or another Bitcoin-based currency, as its national currency.
Official motto of the new state formation reads 'Live and let live'. Establishment of Liberland was announced by Vít Jedlicka, member of Free Citizens Party, to Prague Express newspaper. The state was officially founded on April 13th, 2015.
Source: Forklog.com
NYDFS expects final BitLicense 'very soon'
The New York State Department of Financial Services (NYDFS) suggests it is moving steadily toward the release of a finalized BitLicense under which digital currency businesses would be regulated in the state.
Following the end of a comment period in late March, NYDFS deputy superintendent for public affairs Matt Anderson indicated that the NYDFS is processing responses from its final round of open community feedback.
Coinimal becomes first Bitcoin merchant to partner with NETELLER
European Bitcoin and cryptocurrency gateway Coinimal is adding NETELLER as a payment option. The move represents the first time a crypto business has ever worked with NETELLER, which offers instant deposits and withdrawals to millions of customers around the world.
Coinimal, a new Bitcoin and cryptocurrency merchant based in Vienna, Austria, has announced a ground-breaking partnership with NETELLER. Coinimal was launched in December 2014 with the aim of addressing the difficulties of obtaining Bitcoin in Europe and has since become one of the foremost options for both buying and selling crypto coins, including NXT and Litecoin.
Source: Coinimal.com
Bitcoin survey reveals 26% of Bitcoiners have been affected by scams or hacks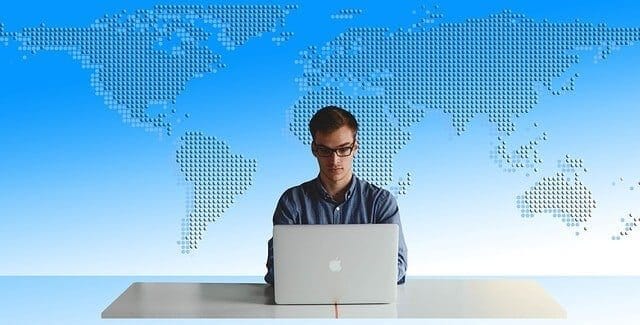 The preliminary results generated by a new international Bitcoin survey have revealed, among other things, thatone in four Bitcoiners have been defrauded by cryptocurrency exchanges.
The survey, promoted by the website BitcoinsInIreland.com, intends to poll more than one thousand Bitcoin users over the next two months in order to find out how people are using cryptocurrency across the world. For now, the site has shared the preliminary results provided by around 150 respondents over the last month.
Full article on 99Bitcoins.com
UniMOOC and Shu-Bitcoin for non-English Bitcoiners
5 Surprising facts from CoinDesk's State of Bitcoin report
Last Friday we released our quarterly State of Bitcoin report, which aims to provide a snapshot of events across the Bitcoin ecosystem.
With 87 slides of data, it's a hefty read. Here, we've cherry-picked some of the most surprising insights gleaned about the cryptocurrency space this year.