This very busy week for Bitcoin had a few really important moments worth highlighting. First of all, China soothed several jumping hearts and wallets by guaranteeing it won't suppress cryptocurrency and, in the meantime, France has announced it is also very interested in the digital coin.
Besides, Bitcoin arrived in the NBA, turning one franchise into the world's first pro team to accept cryptocurrency.
But you can find these and much more news are all gathered next in Bitcoin Examiner's weekly round up. Let's recall which headlines made it to the top during the last seven days.
Regulation map pops up while countries talk about Bitcoin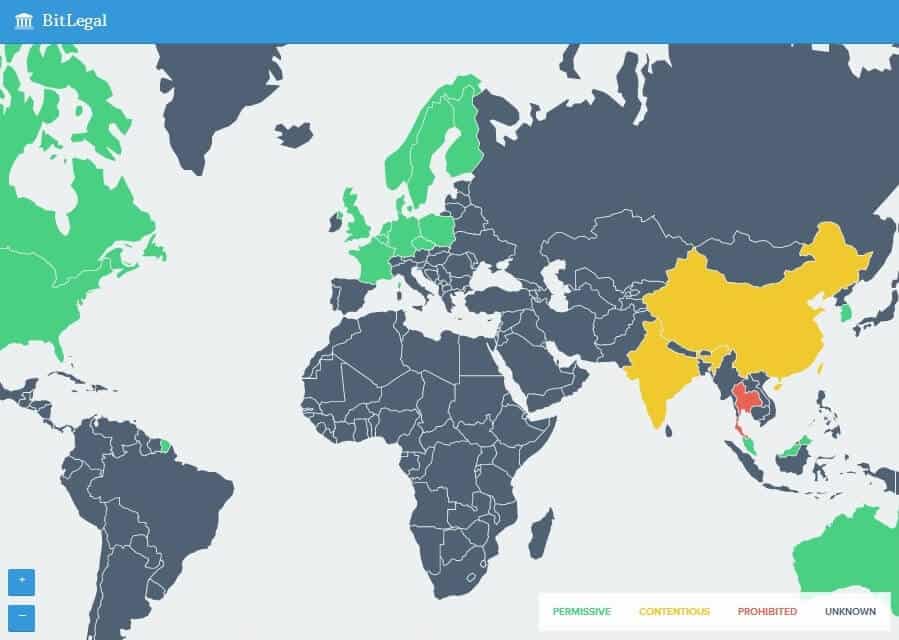 It's not easy to keep up with all the regulatory tweaks and constant chatter about Bitcoin. That is why a North-American web developer decided to create a world map that shows you which country is saying what when the matter is Bitcoin.
Zachary Taylor, from Philadelphia, announced the launching of BitLegal.net, which "details Bitcoin's legal status within each nation", on Reddit and the acceptance of the community was rather positive. The map has the potential to become a great tool for the Bitcoin community, basing its information in official statements issued by each country's financial entity, central bank or tax authority.
Bitcoin expert speaks about Bitcoin at the University of Glasgow
Bitcoin expert and founder of BitcoinGlobalInvestments.com, Javier Marti, will be speaking about the future of the digital currency Bitcoin in late January, in the first talk of its kind in Scotland, according to Crypto Coins News.
Marti will be one of the guest speakers at the Bitcoin Lecture Panel organized by the Adam Smith Economics Society, to be held on January 30th.
Chilean nightclub wants to become "Bitcoin pioneer"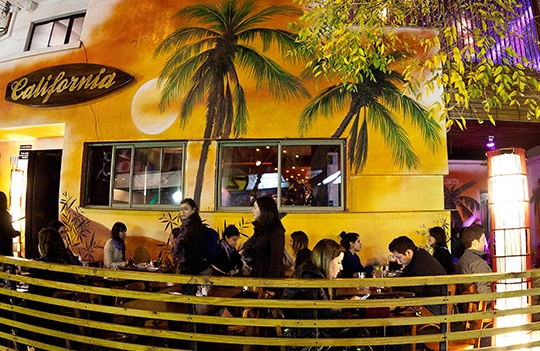 While Chile was probably the world's first country to sell real estate for Bitcoin, having some more quotidian businesses making the same move is great news.
California Cantina, in the capital Santiago, is now the first restaurant and nightclub in Latin America to accept cryptocurrency. The business plans to become a "Bitcoin pioneer" in the South-American region.
Skyhook's open-source Bitcoin ATM will cost under $1,000
The Skyhook ATM is currently in development and expected to be available soon. The idea behind the machine was to build a low-cost ATM using open-source hardware and software, Coindesk reports.
Interview with the founders of Dogecoin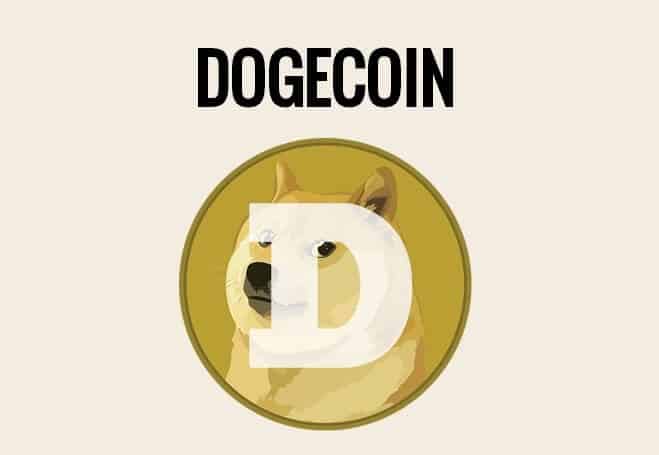 The creators of Dogecoin took some time to speak with Bitcoin Examiner and reveal everything about their magnificent entrance in the world of cryptocurrency. They came with silent Shiba Inu steps and, as soon as we noticed, we were already conquered by Doge and his altcoin.
Jackson Palmer and Billy Markus answered some questions about the beginning of this experience and what they think the future holds for Dogecoin as a cryptocurrency and "a solid way of tipping people".
Full interview
eToro launches Bitcoin trade
eToro, the online social investment network with over three million traders, has announced that it will allow members to trade Bitcoin, Techcitynews.com revealed this week. The decision to allow the users to trade Bitcoin makes it more accessible to amateur traders.
There's one store in Colorado selling marijuana for Bitcoin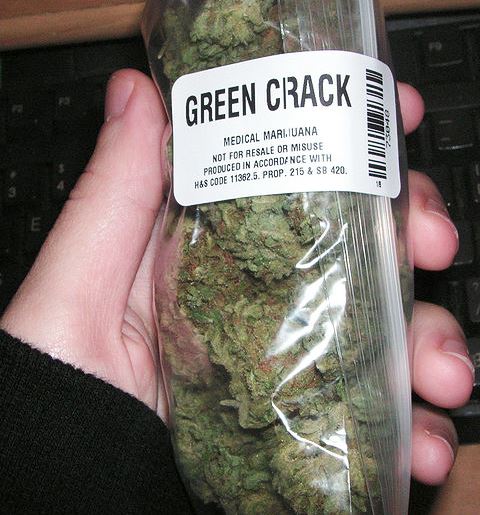 The state of Colorado recently legalized the use of recreational marijuana, but the local pot merchants are finding it really hard to accept credit or debit cards. That is probably why at least one store decided to accept Bitcoin. Matt Miller, from Bloomberg, was the one who found this dispensary and talked about it during the show "Bloomberg Surveillance".
Despite the legalization, marijuana dispensaries in Colorado are having trouble dealing with their banks, which are beholden to federal law and remain hesitant regarding credit and debit card transactions from these merchants.
First half of 2014 brings four Bitcoin conferences to the United States
The United States will be the stage of at least four Bitcoin conferences in the first half of 2014. But, while the events are getting ready to roll, some political representatives have been talking about cryptocurrency.
Miami will be the first city to receive the North American Bitcoin Conference on January 25 and 26. Next, it's time for Texas, New York and Washington, DC.
Bitcoin ATMs set to arrive in NYC and South America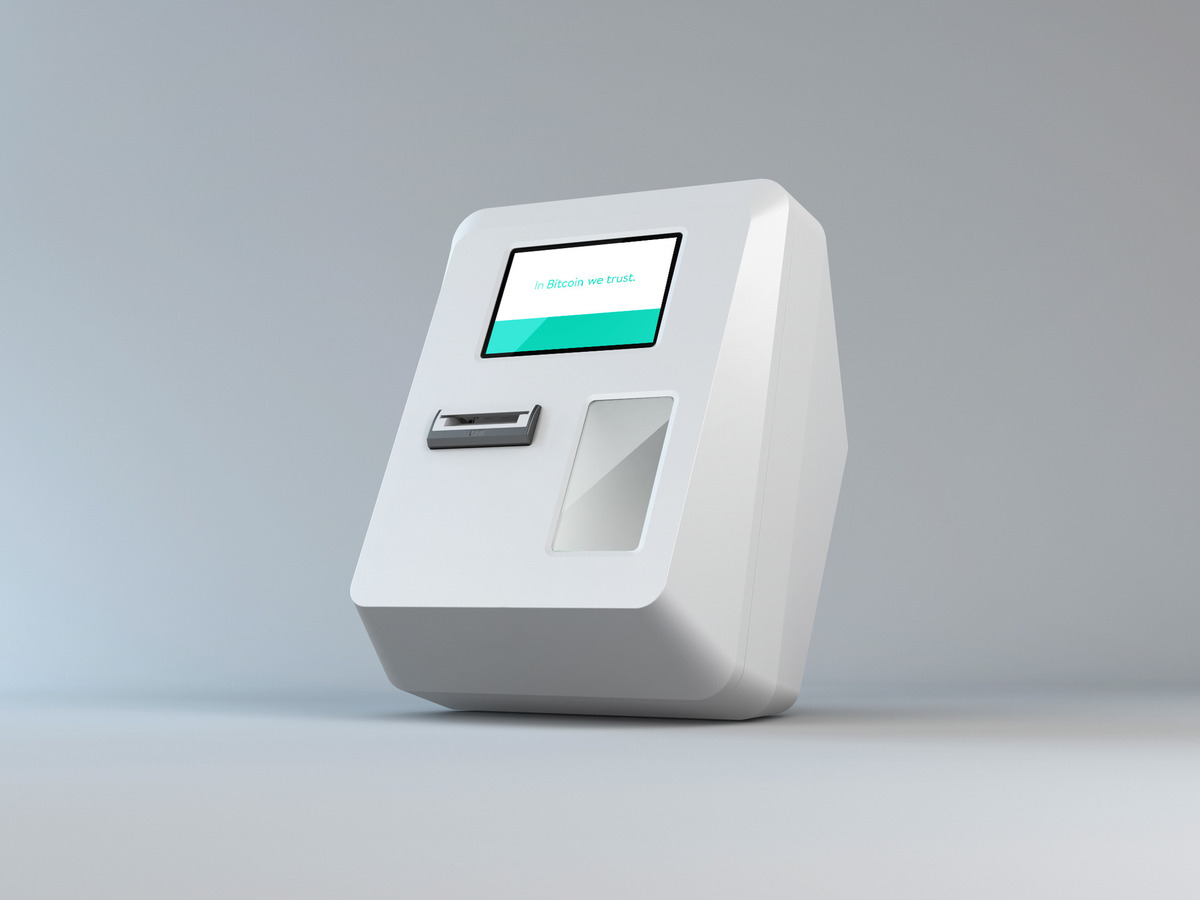 The equipment manufacturer Lamassu is ready to deliver two new Bitcoin ATMs very soon, one in New York City and the other one in Brazil. The Big Apple's first cryptocurrency machine will be located in the East Village, at the Just Sweet Cafe.
The other Lamassu device will be presented during a São Paulo-based technology event that should attract over 100,000 visitors, the famous Campus Party.
Zerocoin to become an independent cryptocurrency
Forbes tells the story of a group of cryptographers, who launched Zerocoin last year and hoped that their project could upgrade Bitcoin to be as anonymous as its most privacy-focused users have always wanted it to be. But after six months of waiting in vain for their code to be adopted by the Bitcoin community, they are creating their own cryptocurrency.
Overstock's CEO says he'll be "stunned" if Amazon keeps ignoring Bitcoin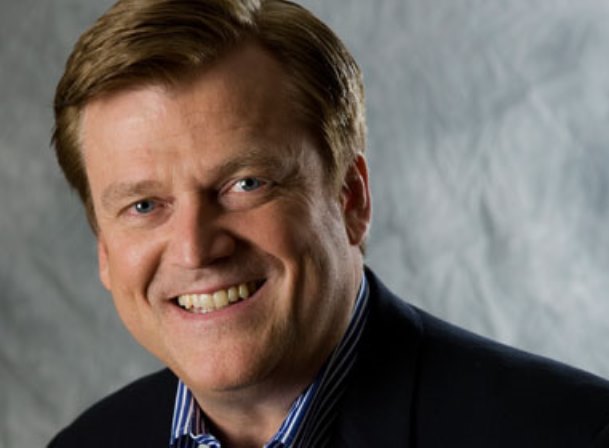 The CEO of the major online retail platform Overstock.com, which started accepting cryptocurrency payments last week, says that big companies like Amazon will have to change their point of view about digital money and make the same move.
During an interview, Patrick Byrne said that big retailers like Amazon will be forced to accept Bitcoin at some point. "They have to follow suit. (…) I'll be stunned if they don't because they can't just cede that part of the market to us. We're the only large retail site taking Bitcoin", he explained.
New software tools help developers create Bitcoin-friendly Android apps
More Android apps may soon have built-in support for Bitcoin payments thanks to a new partnership between Coinbase and BitMonet, PC World reports. The companies have released a software development kit (SDK) that aims to make it easy for Android developers to build apps that process Bitcoin payments.
Popular food delivery service in Czech Republic is now Bitcoin-friendly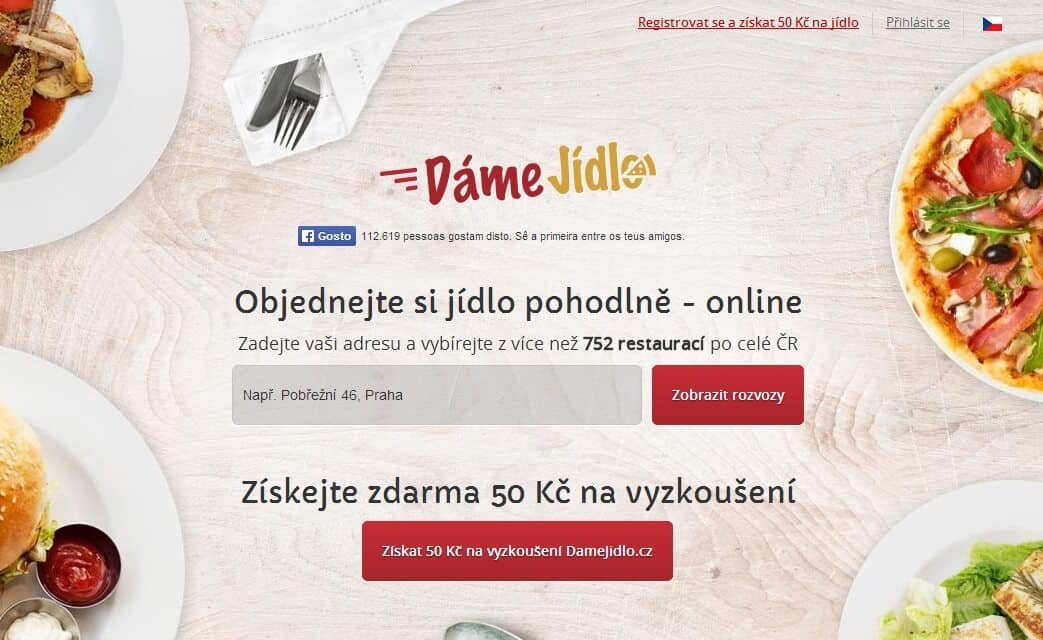 Dame Jidlo, a big food delivery service based in Czech Republic, opened its doors – and also the doors of more than 750 restaurants – to the Bitcoin community. The company recently started accepting cryptocurrency payments through BitPay.
To use the service, you have to buy "credits" with Bitcoin and then redeem them for food from a pizza place or takeaway restaurant registered with Dame Jidlo.
Canadian realtor accepts Bitcoin deposits for residential properties
The Canadian real estate firm Quantum Properties has started accepting Bitcoin downpayments on its properties. The Abbotsford-based firm, formed in 2000, builds multi-family residential and commercial/retail buildings, according to Coindesk.
Employees can get paid with Bitcoin thanks to BitPay's new API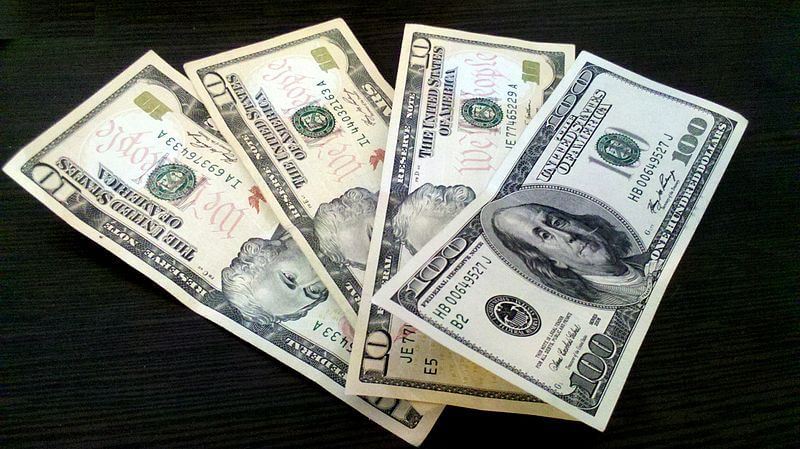 The payment processor BitPay has announced the beta release of their Bitcoin payroll API for employers. This new feature, designed for employers and payroll service providers, will allow W-2 workers (regular employee or contractor through an agency) to directly receive a portion or their entire net pay in Bitcoin.
The API is currently available only for employers in Georgia or South Carolina, as well as licensed payroll providers in the United States, while the testing period is not finished.
Chinese media keep bashing Bitcoin
After the moves made by the Chinese central bank and other financial authorities to attack Bitcoin in the country, the local media are now disseminating a negative campaign against the world's most famous digital coin.
The most brazen part of this process was the recent broadcast of a 26-minute TV show focused on Bitcoin, produced by China's government-backed national television. The report is far from impartial, openly lashing out cryptocurrency and even comparing Bitcoin to a Ponzi scheme. The final result was, obviously, an outraged community.
Casascius is back with a different business model after FinCen's warning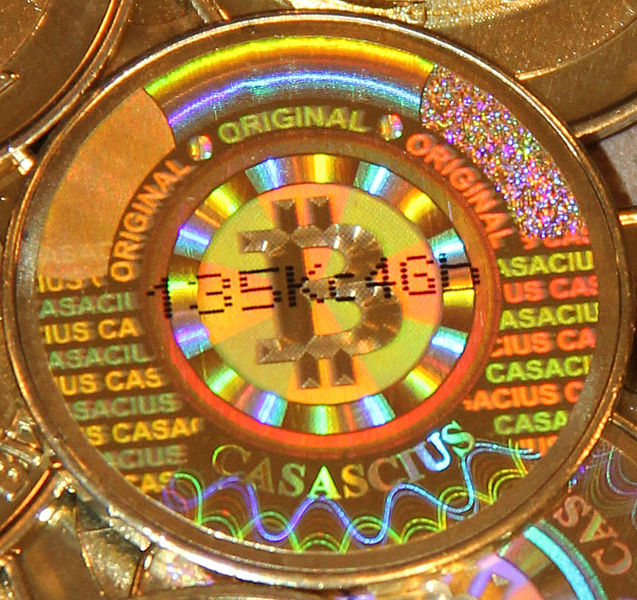 A month after the shutdown announcement due to a federal warning, the physical Bitcoin business Casascius has reopened with a few changes.
The Utah-based entrepreneur Mike Caldwell, founder of the Bitcoin mint, received a letter from FinCen (Financial Crimes Enforcement Network), part of the United States Treasury Department, in the beginning of December. The missive claimed the company's operation was considered a "money transmitting" activity for which it lacked the required permits.
Now, Casascius Coins is back (although the website is not running yet) and will still be selling physical Bitcoins, but this time without any digital coins stored inside. It will be up to the customer to "charge" the Casascius with virtual cash.
China doesn't intend to "suppress or discriminate against Bitcoin"
The People's Bank of China recently addressed Bitcoin in a press conference headed by the chief of its financial survey and statistics department. Sheng Song Cheng transmitted the official stance given by the Chinese authorities: "we don't want to suppress or discriminate against Bitcoin, we are simply saying it is not a currency".
The decision revealed during the conference held this week is being welcomed by the Bitcoin community as a positive development in China's apparent war against digital money.
Coastal and Chicago Sun-Times to accept Bitcoin in 2014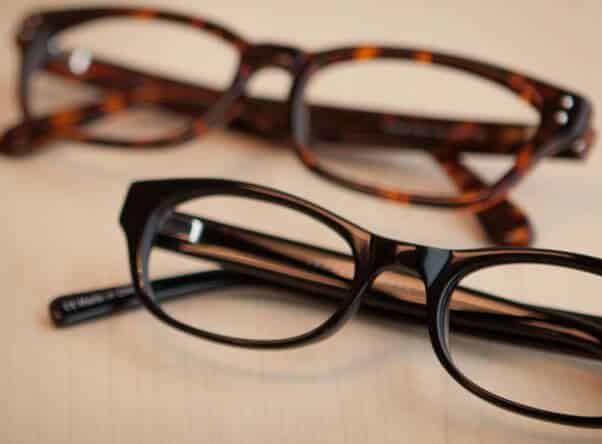 What could an online eyewear giant like Coastal and a respected newspaper like the Chicago Sun-Times have in common? In this case, Bitcoin is the answer. Both companies are getting ready to start accepting cryptocurrency payments during this new year.
The Canadian e-commerce retailer Coastal Contacts has announced it will be adopting Bitcoin as a payment option in the next quarter, in a few months. The company was founded in 2000 and operates mainly online, but also has a few retail outlets for customers to try on eyewear and order glasses from.
Moving to a completely different business sector, the Chicago Sun-Times is kicking-off a trial paywall using Bitcoin as payment for articles, within a partnership with BitWall.
R.I.P. Coinye: Kanye West shuts down altcoin endeavour
Kanye West did it. After several legal threats, the cryptocurrency Coinye is officially out of business. The news was announced via the altcoin's website with a message that read "Coinye is dead. You win, Kanye".
It was a short life for the digital coin initially inspired by Kanye West, as a tribute to the music artist. But although the story looks just like another funny episode in the world of virtual money, the abrupt end of Coinye affected some users.
NBA welcomes Bitcoin: Sacramento Kings to accept cryptocurrency in March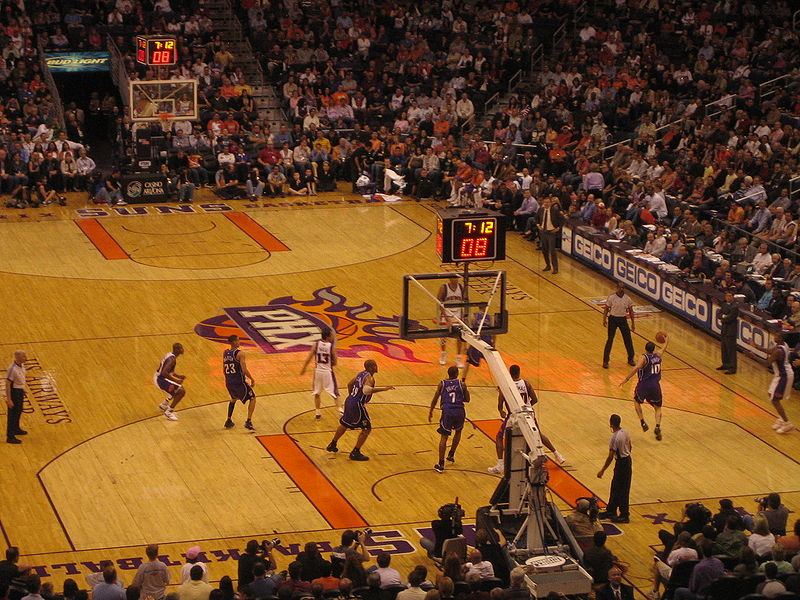 The Sacramento Kings fans will be able to use their Bitcoins to pay for merchandising and game tickets starting March 1. The NBA team decided to become the first professional sports organization to accept online cryptocurrency payments.
The Kings Team Store will be processing the purchases with BitPay's help through the franchise's official website.
16-Year-Old wins 10 BTC in Blockchain.info giveaway
The Bitcoin wallet provider Blockchain.info revealed that Travis Wright, a 16-year-old Bitcoin entrepreneur from Minnesota, has been named the grand prize winner of a contest to commemorate its 1 millionth user, according to Coindesk. The service announced the milestone on 7th January via its official blog, just two months after the wallet service passed 500,000 downloads.
France plans to regulate Bitcoin and create a European foundation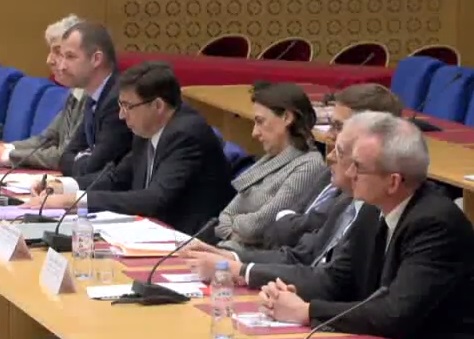 A month after warning investors, merchants and small users against Bitcoin and its risks, France seems to be making a U-turn in terms of the cryptocurrency's acceptance. A hearing held this week proved the country's government is open to learn more about the digital coin and to discuss its pros and cons.
The main focus of the meeting was that Bitcoin is still not clear to the French authorities, so they want to catch up to decide what to do next and how to regulate the digital currency. Nevertheless, making it illegal is definitely not an option.
Whatever France decides to do regarding cryptocurrency will have to be done as fast as possible, as the country is now realizing what a real innovation Bitcoin is and how "France is already missing the train".