Welcome to Bitcoin Examiner's latest weekly round up with the most important news of the past week.
Bitstamp clients that fail to verify identity at risk of losing all their BTC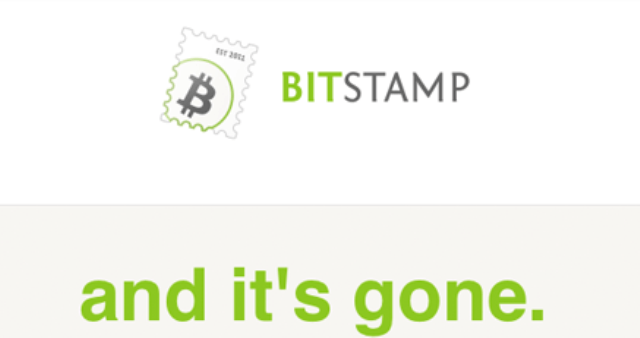 BitStamp clients with unverified accounts have until 13th November to complete their ID verification or they can face the ultimate "punishment": lose all their Bitcoins. All cryptocurrency stored in accounts without proper identity verification will be seized by the United States government and additional penalties might be applicable.
The Slovenia-based exchange – one of the biggest in the world dealing with US dollars – published a new warning on 16th November, reminding "all unverified account holders with a balance to get verified within 28 days of this announcement".
Bitcoin payments company Bitnet raises $14 million funding round
Not even a year old, San Francisco Bitcoin payment processing platform Bitnet announced on October 20th that it had closed a Series A funding round worth US$14 million.
The funding round was led by Highland Capital Partners, a global venture capital firm whose investments include Malwarebytes and fashion startup Rent The Runway. Existing investors also participated in the funding round, one of which is Japanese retail giant Rakuten, whose parent company bought Viber earlier this year for US$900 million.
MIT scientists develop algorithm that can predict the price of Bitcoin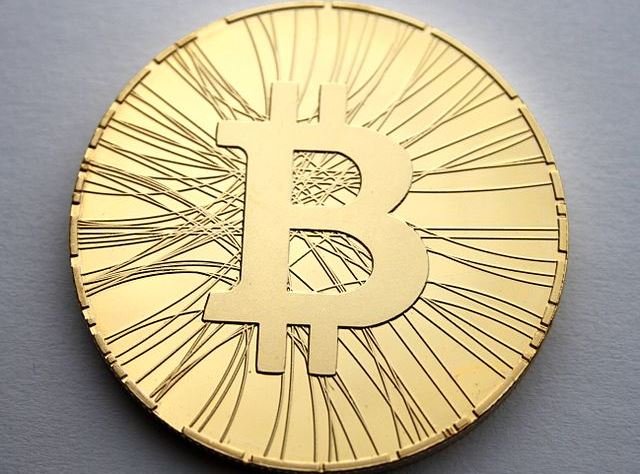 With so many algorithms out there, one of the only possibilities still missing was an algorithm able to predict the price of Bitcoin. And that is exactly the result of the work done by a duo of researchers at the Massachusetts Institute of Technology's (MIT) Computer Science and Artificial Intelligence Laboratory and the Laboratory for Information and Decision Systems.
Principal investigator Devavrat Shah and recent graduate Kang Zhang have teamed up to develop a machine-learning algorithm that can predict the price of the world's most famous cryptocurrency. "But does it work?", you might be asking. Well, Shah and Zhang were able to use the algorithm to nearly double their Bitcoin investment over a period of 50 days.
SnapCard aims to boost Bitcoin adoption with POS system giveway
Bitcoin payments solutions provider SnapCard is planning to give 500 merchants in the San Francisco area the ability to accept the digital currency as part of a month-long promotional event.
The company announced its '#IntegrateSF' campaign this week, which will give away free tablet-based point-of sale (POS) systems to participating merchants who start accepting Bitcoin payments this November. The goal of #IntegrateSF, according to snapCard, is to turn the San Francisco Bay area into the world's digital currency hub.
Europe-listed Bitcoin ETF in the works
Cameron and Tyler Winkelvoss are still working to bring the Winkelvoss Bitcoin Trust to market. Now, a U.K.-based Bitcoin exchange its eying the launch of its own Bitcoin ETF, which would trade in Europe.
Coinfloor, a London-based Bitcoin broker, has filed plans to introduce a Bitcoin ETF that would trade like a stock on Coinfloor's exchange. Citing the Financial Times,Coindesk reports that Coinfloor's Bitcoin ETF would store Bitcoins on "physical keys," which would allow for investor access to the digital currency without the risks of direct ownership.
Over 30 CeX stores in the UK are now trading in Bitcoin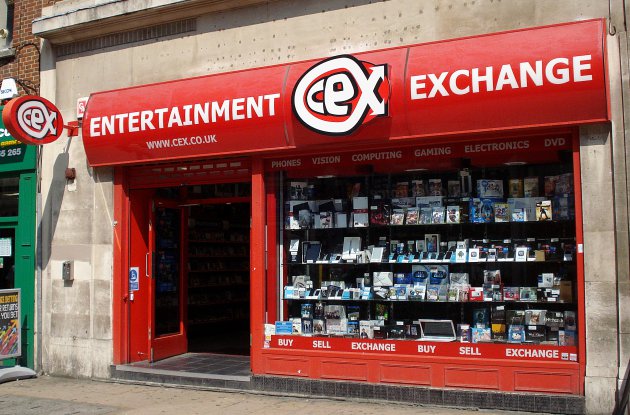 One of the United Kingdom's most recognizable brands, the second-hand electronics retailer CeX, is now accepting Bitcoin as a payment option from customers and also using cryptocurrency to buy used games and gadgets from sellers. The good news was announced this week by the company in a surprising blog post.
More than 30 CeX shops in the UK – all the brand's centrally-owned and managed stores in the country – are now Bitcoin-friendly. This turns CeX into the first brand with a major high street presence to officially and widely support cryptocurrency in the United Kingdom.
CoinCorner now accepts debit and credit cards for Bitcoin purchases
British Bitcoin exchange CoinCorner now allows clients to purchase Bitcoin and some altcoins with debit and credit cards.
The feature went live this week, making CoinCorner one of very few places in the British Isles to accept direct card payments for cryptocurrency. Bittylicious, a similar exchange, launched card payments back in May. Traditional bank transfer methods are still on offer for users who do not wish to rely on cards to deposit funds with CoinCorner.
Is Moolah the most recent Bitcoin scam?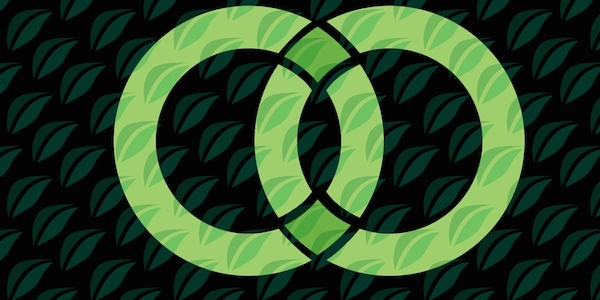 While the Bitcoin ecosystem is still trying to figure out the whole Moolah situation, the $1.4 million Bitcoins formerly held by the exchange are still missing. Alex Green, the company's founder and director, has also been missing since 19th October and is believed to be in possession of the stolen money.
The last time anyone heard from Green was when a new article was published on Moolah's blog, on Sunday (19th). In this post, the British entrepreneur confessed his previous name was Ryan Kennedy. "I will not be commenting on the majority of the allegations surrounding me, other than to say that some of the latest ones are getting rather ridiculous, and I deny the vast majority of them. My name was legally changed from Ryan Kennedy to Alex Green, in an attempt to start my life over and have some peace", he wrote.
Bitcoin loan platform BitLendingClub receives €200K seed investment
Bitcoin crowd-lending platform BitLendingClub has just announced a €200,000 ($253,336) seed investment from European VC fund LAUNCHub. The Bulgaria-based company says the funding round will help the company expand and allow it to establish new headquarters in San Francisco.
BitLendingClub's co-founder and CEO Kiril Gantchev told CoinDesk: "The funding is an extremely important milestone for BitLendingClub. It has allowed us to validate our idea and to increase our efforts in the development of our platform".
Lamassu integrates IdentityMind's AML and compliance platform in its ATMs
Bitcoin ATM manufacturer Lamassu Bitcoin Ventures partners up with IdentityMind Global to offer integrated Anti-Money Laundering and Compliance platform within Bitcoin ATMs.
The companies announced this week they had partnered up to provide international Lamassu Bitcoin ATM operators with integrated compliance features, which include built-in Know Your Customer (KYC), transaction monitoring, Sanctions Screening, automated SAR filing and Anti-Fraud services.
Opinions on cryptocurrency from 6 Bitcoin-friendly political candidates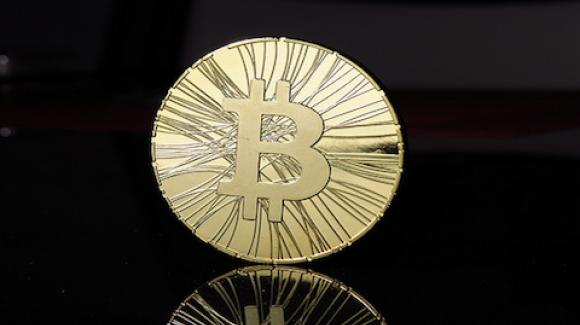 Bitcoin has made its way into the political world in different countries across the world. That is not exactly news, we know.
But have you paid enough attention to what the new Bitcoin-friendly political candidates have been saying about the world's most famous digital coin? Here is a list!
This Polish hospital will let patients settle bills with Bitcoin
A private hospital in Warsaw, Poland, which is run by the Medicover Group, will soon let patients pay their bills in Bitcoin. A Bitcoin ATM planned to be launched at the facility in the near future should make that process even easier.
While a number of clinics and doctors around the world have been accepting Bitcoins for minor treatments and consultations, the medical facility is the first to accept payments for a wide range of healthcare services, including major surgery, the chain said. Medicover says its flagship outlet in Poland's capital treats more than 8,000 international patients from over 20 countries worldwide.