Welcome to 99Bitcoins' latest weekly round up. Find out the most important news of the past week in the Bitcoin universe.
Donate Bitcoin and help the victims of the Nepal earthquake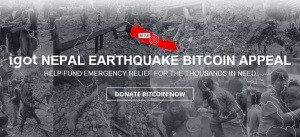 The Bitcoin exchange igot.com has just launched a new website – www.BitcoinForNepal.com – that will allow Bitcoiners all over the world to donate cryptocurrency and help the victims of the Nepal earthquake.
All the BTC received by this new site will go directly to the Red Cross emergency relief fund that is currently collecting donations to help the victims of the natural disaster that hit Nepal on Saturday (25th).
Full article on 99Bitcoins.com
Overstock files to offer stock that works like Bitcoin
Ooverstock.com is one step closer to offering a new kind of stock intended to remake the stock market in much the same way the bitcoin digital currency remade our money system.
On Friday, the Salt Lake City-based online retailer filed a prospectus with the Securities and Exchange Commission that indicates it may issue up to $500 million in stock or other securities using technology akin to the online software system that underpins Bitcoin.
Caribbean's first Bitcoin exchange CEO: 'Our biggest difficulty is an uninformed government'
Bitt, the Caribbean's first Bitcoin exchange company, is looking to tap the region's potential for remittances and banking services by providing faster and cheaper payments using bitcoin. CoinTelegraph spoke to the CEO and co-founder of Bitt, Gabriel Abed, about Bitt's plans, as well as the challenges and specificities associated with the Caribbean market.
After a two-year development period, the company launched its BTC solution suite on March 30. It includes a mobile digital wallet, international remittances services and e-commerce merchant solutions.
Mcgill Bitcoin Airdrop – Amazing video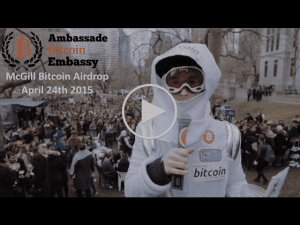 The Bitcoin Embassy team has been promoting Bitcoin and educating the public for almost two years now, with the mission of putting Bitcoins in the hands of as many people as possible.
That's why they decided to team up with the McGill Cryptocurrency Club to give more than 1000$ of bitcoins for free to students on the McGill University Campus, during the Open Air Pub organized by the Engineering Undergraduate Society.
Full article on 99Bitcoins.com
Ulbricht's defense calls for delayed sentencing after feds reveal six alleged Silk Road drug overdose deaths
The twists and turns in the Silk Road case aren't slowing down as Ross Ulbricht's sentencing approaches. According to a letter filed Friday, the government claims that six people allegedly died of overdosing on drugs bought on the Silk Road. Two of their parents will be speaking at Ulbricht's sentencing, which is currently scheduled for May 15, 2015.
Because of this, Ulbricht's defense is asking for his sentencing to be postponed for at least one month. In a letter on Friday, Joshua Dratel requested an adjournment of the sentencing, which is currently less than three weeks away. By Dratel's logic, it shouldn't matter to the prosecution, since Ulbricht is in jail already awaiting sentencing, but it would give the defense time to prepare.
Coin Center issues a flexible template for Bitcoin regulation
Last week, lead Bitcoin developer Gavin Andresen and other Bitcoin Core developers joined the recently established MIT Digital Currency Initiative. This was widely interpreted as an MIT takeover of the roles of leadership, funding and co-ordination of Bitcoin technical development, previously claimed by the Bitcoin Foundation. In parallel, Bitcoin policy think tank Coin Center is claiming the role of interface to policy makers and regulators, with the publication of a framework for state digital currency regulation.
The report, titled "State Digital Currency Principles and Framework," is a model for digital-currency-specific regulations and laws. The report provides a template with structure, definitions and language for the essential components of any digital currency law: ​who must be licensed, how startups are encouraged, how solvency is guaranteed and other necessary elements.
Coinbase expands to UK, Sweden approves first BTC Exchange Traded Note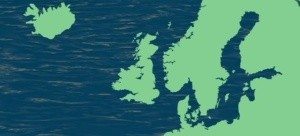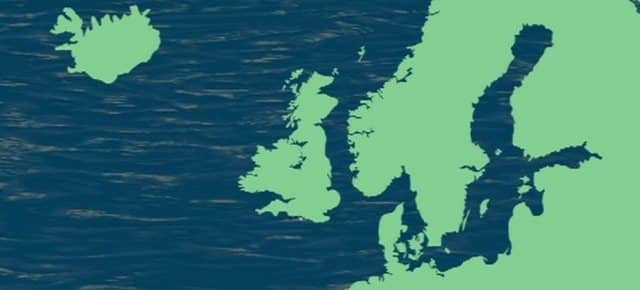 A lot has happened in the Bitcoin world over the past days. Not only is Coinbase expanding to the United Kingdom, but Sweden's Nasdaq exchange has just approved the creation of a Bitcoin-based Exchange Traded Note (ETN).
UK Bitcoiners can now use the services provided by San Francisco-based Coinbase, which includes buying and selling BTC using British pounds and also setting up Coinbase's wallet.
Full article on 99Bitcoins.com
Nevada AG charges online poker operator who used Bitcoin
The Nevada Attorney General's Office and state gaming regulators are pursuing the operator of an unlicensed online poker site in what's believed to be first prosecution of its kind by the state.
Attorney General Adam Laxalt has scheduled a news conference today to give details of a case against Bryan Micon and his Bitcoin-fueled Seals with Clubs poker site, which was shut down February 11th.
Richard Branson to host Bitcoin Summit on private island
"The greatest minds in cryptocurrency" will come together to discuss Bitcoin and the blockchain on billionaire Richard Branson's personal private island this May.
Taking place on Necker Island in the British Virgin Islands from the 25th to 28th, the event will feature discussions moderated by Hernando De Soto, president of the Institute for Liberty and Democracy, Wall Street Journal senior columnist Michael J Casey and Matthew Bishop, US business editor for The Economist.
Goldman Sachs and IDG invest $50 million in Bitcoin startup Circle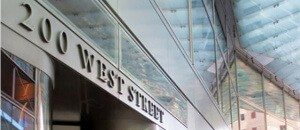 Growing Bitcoin company Circle has secured $50 million in funding in an investment round co-led by the famous Goldman Sachs and IDG Capital Partners, a Chinese venture firm.
The crypto-startup, based in Boston (United States), managed to impress the big sharks of finance, completely changing their minds about Bitcoin. A year ago, Goldman Sachs publicly said that BTC wasn't a safe store of value, but now the American multinational investment banking firm seems to have become pro-Bitcoin. Or at least enough to drop a few millions into the Bitcoin ecosystem.
Full article on 99Bitcoins.com
The world's first proper Bitcoin exchange will be live in a month
Bitcoin will officially enter the mainstream financial world next month when New York State's Department of Financial Services (NYDFS) publishes a regulatory framework for the virtual currency, allowing virtual currency exchange itBit to become the first-ever legitimate Bitcoin bank.
The NYDFS will publish its final 'BitLicense Regulatory Framework for Virtual Currency Firms' in the next few weeks, a spokesman told us. Most of its provisions will become immediately applicable.
Be vigilant on compliance, Coinbase warns Bitcoin startups
One of the largest players in Bitcoin has warned fledging startups to remain vigilant on regulatory compliance issues. Coinbase's associate counsel Sarah Hody urged entrepreneurs to follow the firm's "proactive" stance in front of a packed audience at Bitcoin developer meetup in San Francisco's South of Market district.
Hody, who worked at several different law firms prior to joining the cryptocurrency space, noted that a number of other sectors, including food services and the automotive industry, have regulatory bodies that ensure consumer protection.
Apple co-founder Steve Wozniak joins ATM company inspired by the blockchain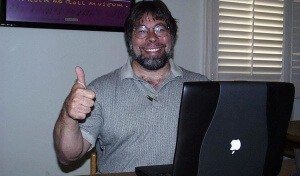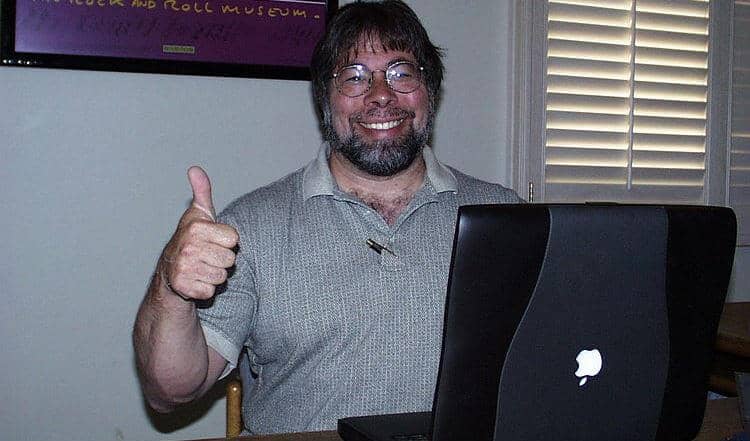 Steve Wozniak, the engineer that founded Apple alongside Steve Jobs, joined Planet Capital, developer of the multi-function Next Gen ATM kiosks.
The news was announced by Lee Caplin, chairman of Planet Capital and co-founder of Penske Media, the company that owns Variety Magazine.
Full article on 99Bitcoins.com
Lukoil gas stations in Baltic states now accept Bitcoin
According to a blog post by SpectroCoin, Lukoil's gas stations in Latvia, Lithuania and Estonia now accept Bitcoin. Apart from Lukoil network, one may use Bitcoins at a Lithuanian cab service, 12 restaurants (one of which being in Spain, and the other one in Poland), and four online stores.
The SpectroCoin's statement says: "SpectroCoin.com is proud to announce that we have integrated WoraPay network into our Android, iOS and Windows Phone mobile wallets. So from now you can pay with Bitcoins in Latvia, Lithuania and Estonia".
Source: Forklog.com
Bitcoin startup Subspace develops BIP70 payment requests protocol
Subspace hopes to become a functioning messaging system, which Satoshi Nakamoto originally imagined as part of the Bitcoin protocol, and an idea that Google developer Mike Hearn had further developed.
As Chris Pacia, founder of Subspace, writes: The Bitcoin protocol has proven itself to be a versatile platform for innovation, yet there are still limits to what we can do with it. As an example, we cannot send arbitrary messages across the network. This is by design ― we want it to send value from person A to person B as efficiently as possible and not be bogged down storing information that is not needed for consensus.