With Bitcoin getting amazingly popular, a lot of families will surely be getting Christmas gifts bought with cryptocurrency this year. Especially after today (29), when Bitcoiners are spending their virtual money during Bitcoin Black Friday to get the best deals.
We could say that these seven last days are going to be remembered throughout the history of Bitcoin: cryptocurrency's price surged to $1,000 and merchants' adoption is skyrocketing, just in time for the holidays. Besides, we had a few business giants proclaiming their support. So many things happening! Luckily, you can get your weekly news update right away.
Pay for your vacations with Bitcoin at CheapAir.com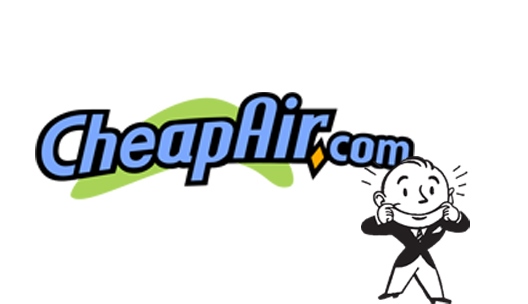 CheapAir.com is now accepting Bitcoins: this means you can use cryptocurrency to pay for plane tickets, hotels, car rentals and even cruises.
The platform – which uses a proprietary algorithm that scours the web for the lowest prices available – is accepting digital payments through the Coinbase API. According to some users that already tried, it's easier and faster, besides safer, than having to provide credit card and billing information.
Bitcoin auction site BitMit is for sale after theft
Coindesk recently discovered that the auction site Bitmit had 15 BTC stolen, after the server was accessed by an employee of their hosting company without authorization. But this theft was just one of the reasons behind the shocking news: Bitmit is being sold.
After the theft the site remained online, albeit with the header "Bitmit is going to be sold. Please complete your orders and withdraw your funds asap!".
Virgin Galactic accepts Bitcoin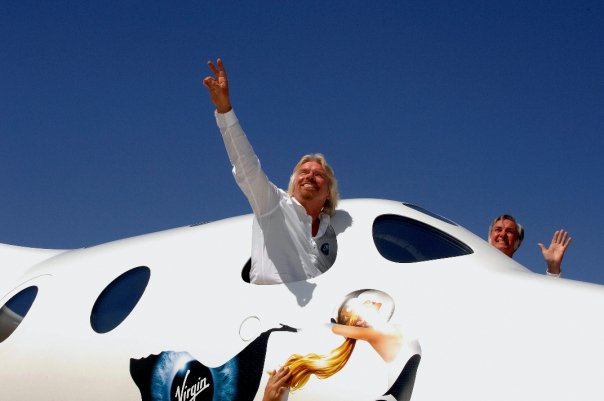 Virgin Galactic, the commercial space flight venture created by the billionaire entrepreneur Richard Branson, is accepting Bitcoin: this means the new crypto-millionaires and space aficionados can now use their digital coins to pay for an exciting and unique trip.
According to the entrepreneur, Virgin Galactic already accepted its first purchase made with this "new exciting currency", Branson said. The lucky space traveler is a flight attendant from Hawaii.
Bank of China can't recognize Bitcoin as a legitimate financial instrument
After a week of turbulence in the Chinese Bitcoin market, a representative of the People's Bank of China decided to talk about cryptocurrency at an economic forum. According to Yi Gang, it would be impossible for the country's central bank to recognize Bitcoin as a legitimate financial instrument in the near future.
However, the deputy governor of the People's Bank of China and also director of the State Administration of Foreign Exchange added that people are "free to participate in the Bitcoin market and he would personally adopt a long-term perspective on the currency".
Cryptolocker malware tricks United States police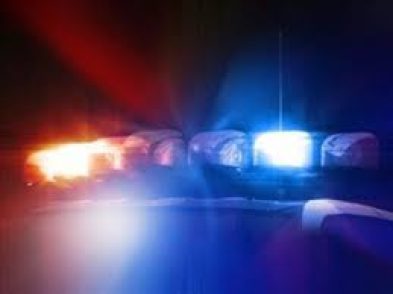 Not even the authorities are safe when it comes to smart and complex malware. The Swansea Police Department, in Massachusetts (United States), has admitted to paying a Bitcoin ransom after being infected by the Cryptolocker ransomware.
The malware infects the computer and encrypts the hard drive, next displaying a countdown timer and demanding 2 BTC to release the data. According to Swansea Police Lt. Gregory Ryan, "[the virus] is so complicated and successful that you have to buy these Bitcoins, which we had never heard of. It was an education for [those who] had to deal with it".
Wagepoint includes Bitcoin in its online payroll software
The tech startup Wagepoint will turn Bitcoin even more accessible to the users by integrating it in its online payroll software during next week. The Canadian company is planning to launch a cryptocurrency integration that will help employees of small and medium-sized businesses in the country get a portion of their net pay in Bitcoin.
!This integration with Wagepoint's online payroll software, Wagepoint Pay, has been made possible through a partnership with the first and largest Canadian bitcoin exchange, VirtEx", the company explained. "At present, companies and employees have the opportunity to directly deposit payroll into bank accounts with established financial institutions. But now, for the very first time, SMB's in Canada can give their employees a brand new alternative i.e. Bitcoin wallets".
Bitcoin "defeats" PayPal thanks to massive transaction of 194,993 BTC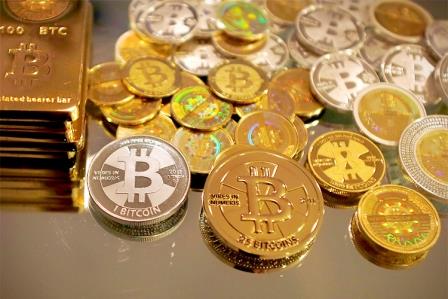 The end of last week brought a symbolic milestone for Bitcoin. The cryptocurrency network recorded over $447 million in transactions in a single day (November 22nd), topping PayPal and Discover in the amount of daily transactions in US dollars and becoming the world's fifth biggest payment network.
However, this number includes what is probably the heftiest transaction ever made in Bitcoin history: 194,993 BTC (over $147 million according to the exchange rate on November 22nd), an amount of money that couldn't be transferred by a system like PayPal, for instance.
Norway and Sweden are waiting for an European guideline to tax Bitcoin
With Bitcoin's popularity growing in northern Europe, countries like Norway and Sweden are trying to find an answer for the legal matters around cryptocurrency, the main one being "to tax or not to tax?". The Norwegian tax administration has recently decided to tax Bitcoin wealth and add value added tax (VAT) on Bitcoin trading.
However, this decision is undergoing revision in different courts and is also being analyzed by Norway's financial supervisory authority, which is currently waiting for a common guideline from the European Union about digital currencies. And the situation in Sweden is very similar.
Spend your Bitcoins at the retail giant Target via Gyft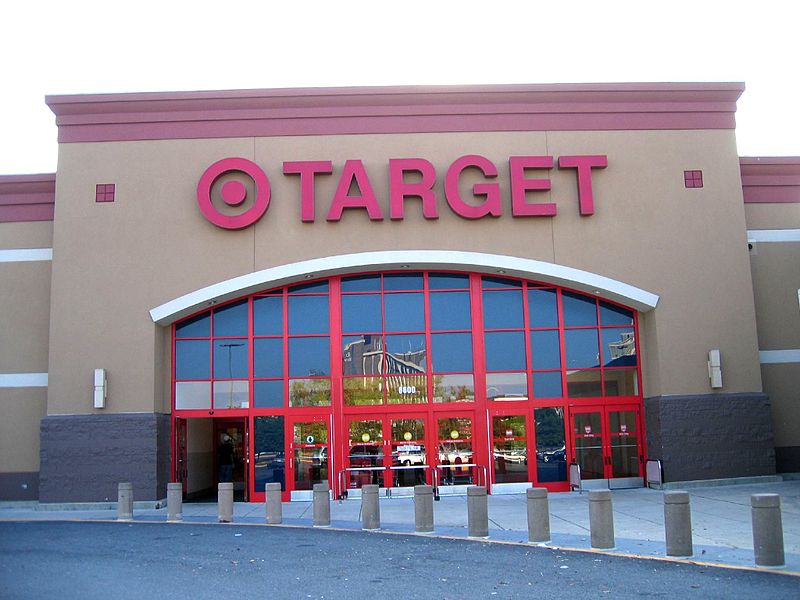 The worldwide known group Target, America's third-largest retailer, is already a Bitcoin-friendly place thanks to the virtual platform Gyft. Bitcoiners can now exchange their cryptocurrency for the service's gift e-cards and them redeem them for products at a Target store  in the United States or Canada or at the brand's website.
The users can spend a minimum of $25 and a maximum of $500 on a Target GiftCard via Gyft's website. For now, Target's cards aren't available through the company's mobile app, though this possibility will be available soon.
Danish Bitcoin platform BIPS hacked: 1,295 BTC stolen
One of the largest European Bitcoin companies, the Danish platform BIPS, was attacked last Friday (22). The heist yielded 1,295 BTC to the hackers.
The suspects broke into BIPS's servers and emptied the content of 22,000 wallets belonging to the platform's clients. The exchange and payment processor, which also had a wallet service until now, started informing all the affected Bitcoiners soon after.
Canada hosts the Bitcoin Expo 2014 in April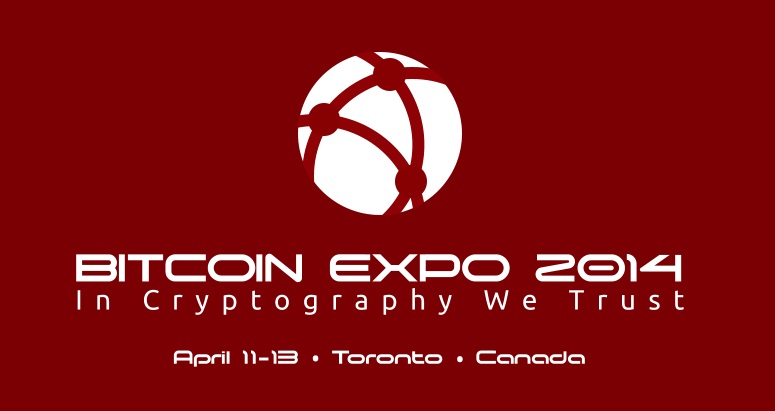 Bitcoiners of Canada, brace yourselves: the Bitcoin Expo 2014 will be real. The event, set to happen between April 11th-13th in Toronto, will be organized by the Bitcoin Alliance of Canada, the country's most important nonprofit Bitcoin organization.
The conference will happen at the Metro Toronto Convention Centre and will be the first major Bitcoin-related event in the country, attracting more than 700 participants and experts from all around the world.
Texas hacker debunks link between Satoshi and Silk Road
The Wired reported this week that the Israeli academics Dorit Ron and Adi Shamir thought they may have uncovered an intriguing link between Bitcoin's anonymous creator, Satoshi Nakamoto, and the illicit online drug marketplace, Silk Road. But it turns they were wrong.
The two researchers recently published an article describing what they thought might be a transaction between Bitcoin's founder and the founder of Silk Road, which was shutdown by the feds in October. But now an Austin hacker has come forward to claim ownership of the Bitcoin account they thought was Nakamoto's.
Bitcoin conquers the $1,000 psychological milestone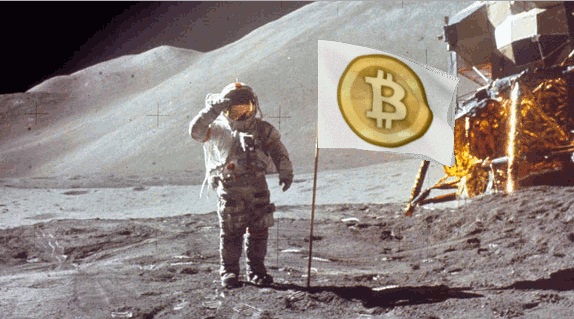 What a ride: Bitcoin just hit the $1,000 mark during this week at the Japan-based exchange Mt. Gox. The currency's balance between supply and demand keeps going strong and making the value skyrocket, but after this important moment there are Bitcoiners all over the world already thinking about the future.
Although some people might say (and they're right) that Bitcoin's price had already climbed this very same mountain on November 19th, when the value temporarily spiked over $1,000 on BtcChina, this is the first time that Bitcoin reaches this price in an exchange where US dollars are the primary fiat currency.
Mt. Gox is now safer with one-time password card
The Japan-based Bitcoin exchange Mt. Gox has announced new updates and features to its platform including a one-time password (OTP) card. According to Coindesk, this battery-powered password generator is linked to the user's account and can be used for an additional layer of security. It can be used to store a unique password or generate a new one every time a user performs actions such as logging in or initiating a withdrawal online. The card costs $39.99 and is shipping now.
Mt. Gox has also announced increased SEPA withdrawal limits from its European bank, based in Poland, and added a modified trading interface has been released.
Zeroblock's Bitcoin app available for Android devices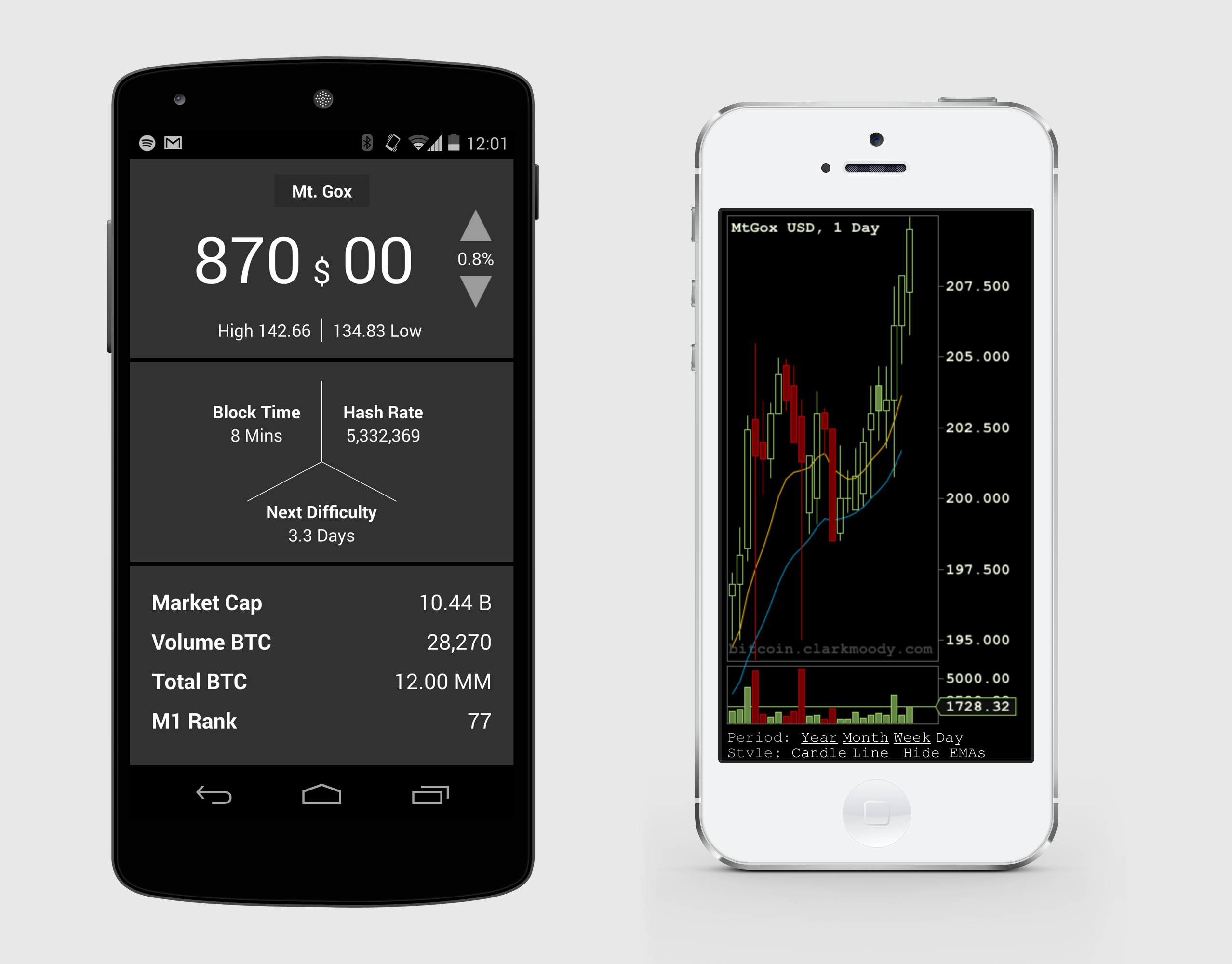 Bitcoiners have been waiting for this since the end of August and now it's real: ZeroBlock Bitcoin app is finally available for Android devices. The tool, previously exclusive to the operating system iOS, combines real time data about the Bitcoin market with an aggregated news feed, giving users a complete platform that gathers every important update regarding cryptocurrency.
The ZeroBlock team is taking the mobile experience to the next level, but still promise to keep the app relevant and accurate.
Bitcoin boosts poker stakes
According to the site iGaming.org, poker bets around the web have been growing since Bitcoin was introduced in the online gaming world. "There seems to be no end in sight when it comes to the value of Bitcoin, and this is also very much noticeable in the poker economy. Bitcoin poker client SealsWithClubs might be the place that breaks online poker records in the upcoming months, as the soaring Bitcoin price keeps jacking up the stakes", the article says.
It's a brave new world for Bitcoin-friendly merchants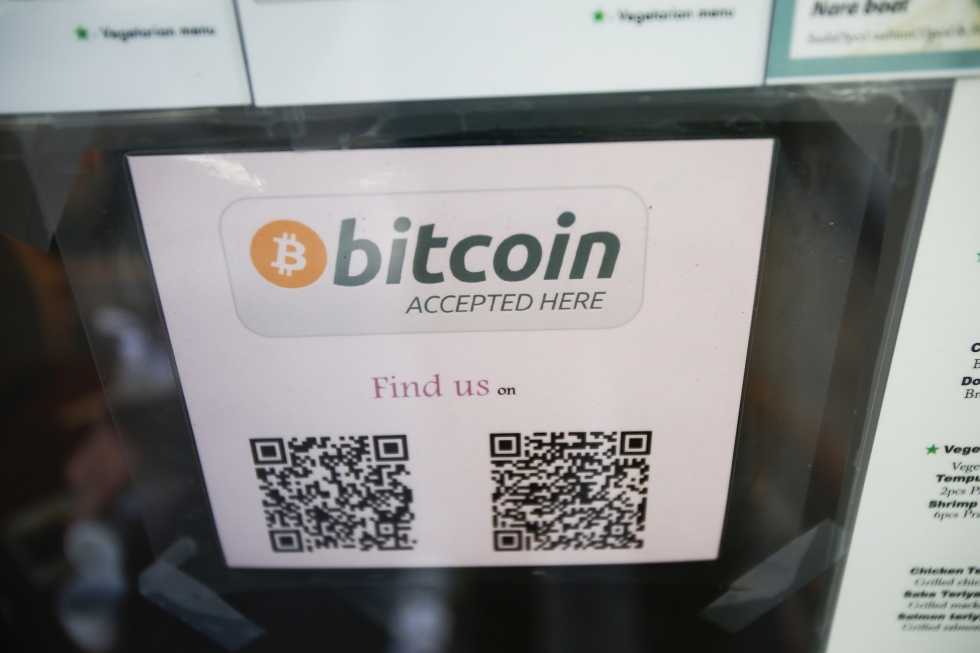 The experts are always saying that what matters when it comes to empower Bitcoin is not the number of transactions or other technical banter: it's the merchants' adoption, boosted by the previous adoption of the users. And if that's the truth, then Bitcoin is on its way to stardom.
First of all, in the last months we saw Coinmap.org, one of the platforms where merchants and clients can pinpoint the location of companies that accept cryptocurrency, grow from a few hundred businesses across the world to over 1,150. In mid-October, Coinmap.org had about 400 Bitcoin-friendly dots on its world map, but the number more than doubled in just a month and a half.
Besides, Shopify, a well-known provider of online retail solutions, has announced that all its merchants, more than 75,000, can finally start accepting Bitcoin without any hustle.
Landfill in the UK hides a hard drive with $7.5 million in Bitcoins
"Can anyone spare a shovel?": this is probably the thought going through a lot of minds in the Bitcoin community as they discover the story of a British IT professional called James Howells.
Like many other early adopters, Howells mined a lot of digital coins back in the day. During 2009, he easily generated 7,500 BTC, now equal to more than $7.5 million, according to the current exchange rate. The problem is that Howells stored those Bitcoins on a hard drive until last summer, when he decided to clean up his house and threw the device away without realizing what he was doing.
Now, the hard drive is somewhere lost in the Docksway landfill near Newport, in Wales, a landfill with the size of a soccer field.