This week we started by commemorating Bitcoin's fifth birthday again, as some people choose to celebrate the birth of the world's most famous cryptocurrency on November 1, when the original white paper was published by Satoshi Nakamoto, in 2008.
However, a lot happened apart from the celebration: we have new regulations, new companies accepting Bitcoin and even a threat that caused some panic.
Let's take a look at Bitcoin Examiner's weekly round up and recall what happened during the past seven days.
Zynga announced Bitcoin test with BitPay's help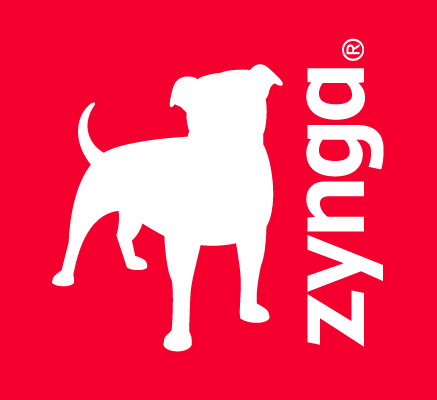 It's already possible to use Bitcoin to make in-app payments in some of the games promoted by the social gaming platform Zynga. The gaming giant announced this week it is testing this possibility with the help of the well-known payment processor BitPay.
"We wanted to share with the r/bitcoin community that Zynga Inc. is now conducting a Bitcoin test with BitPay, a leading Bitcoin service provider, in select Zynga.com web games", the company wrote on Reddit.
The new crypto-payment option is available for the following games: FarmVille 2, CastleVille, ChefVille, CoasterVille, Hidden Chronicles, Hidden Shadows and CityVille. However, if the test goes well, this decision can open up a potential market of $200 million per quarter for the planet's most famous cryptocurrency.
Girl scouts accept Bitcoin in San Francisco
Motherboard.com told a curious story this week: how two little girls from San Francisco created their own Bitcoin-friendly coffee stand. Their "business" can be found on a street corner in the Noe Valley neighborhood.
Robocoin plans to ship over 45 Bitcoin ATMs by March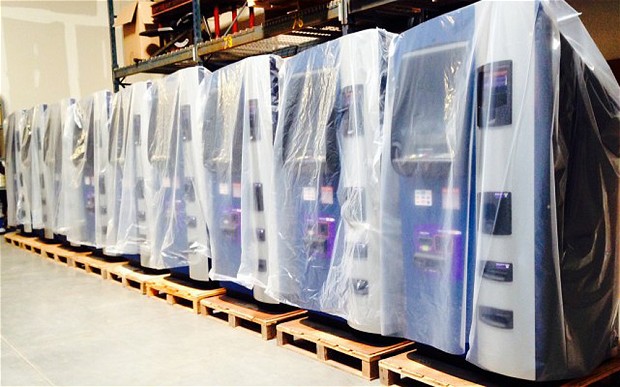 After conquering Canada, with a little help from the physical cryptocurrency exchange Bitcoiniacs, the Las Vegas-based Robocoin is planning to ship more than 45 Bitcoin ATMs until March.
For now, the first two units of this batch will soon be travelling to Asia, a growing Bitcoin market.
However, the company plans to ship another eight machines during this month and 39 more by March.
Bitcoin funds scientist's cancer research project
The Bitcoin community is famously generous and the users now have a new and noble cause to help. Cancer research is the new field that can evolve with a boost provided by cryptocurrency. Coindesk reported the case of Isaac Yonemoto, a PhD scientist in chemistry and biophysics, who is trying to raise money to complete work on a promising cancer fighting compound called 9DS, within an initiative called Project Marilyn. And he is accepting Bitcoin.
BitPOS launched in Australia amidst rumours of a "secret project"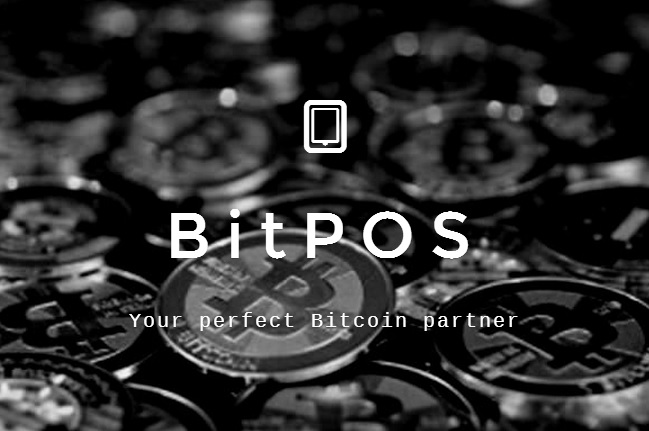 The point of sale system BitPOS was finally and officially launched in Australia during this week. However, the team behind the software also told Bitcoin Examiner they are working on "a secret project".
"The current state of play in Australia is that it's relatively difficult to get Bitcoins. Unfortunately, you can't get them as easy as you can get traditional currency. I can't share too many details at this stage, but the idea is that we want to make it as easy as traditional currency", said Jason Williams, founder of BitPOS and president of the Bitcoin Association of Australia.
"We've got a pretty good idea how to do this and have a great business model behind it.  I'll be able to reveal more details behind our projects the closer we get to a trial", he added.
Coingen allows you to create your very own cryptocurrency
Creating a cryptocurrency became so easy that we now have coins such as Dogecoin, the digital currency based on the Shiba Inu meme, and Coinye West, born thanks to the inspiration provided by the singer Kanye West. Actually, when you get to know these two examples, or some of the other 140 digital currencies currently active, you start to think that everyone can be a Satoshi Nakamoto. Well, sort of.
The truth is that the quick dissemination of a tool like Coingen, an online platform that  allows anyone to create their own cryptocurrency in a few simple steps, changed the world of digital economy.
Bitcoin ATM won't be allowed in Taiwan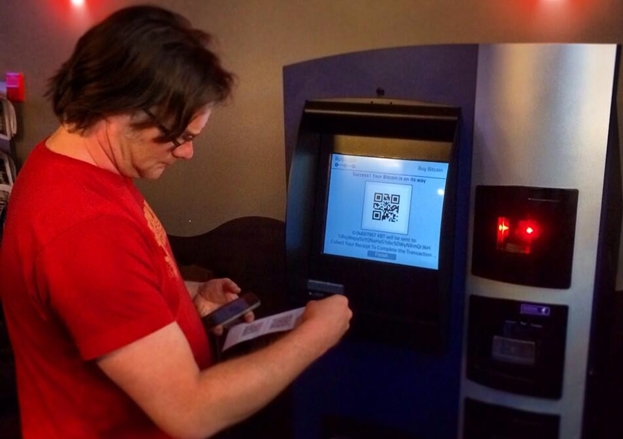 Taiwan didn't wait long to crush the dreams of every single Bitcoiner living in the country. A couple of days after the Bitcoin ATM manufacturer Robocoin announced the delivery of a machine in Taiwan, the island administered by the Republic of China said 'no' to the company.
The Financial Supervisory Committee's (FSC) answer to the arrival of the Bitcoin ATM was swift and harsh. According to the Xinhua News Agency, the entity doesn't approve the setup of a Robocoin machine in Taiwan.
TipperCoin allows you to send BTC over Twitter
Coindesk interviewed the founder of TipperCoin, a tool that allows you to send bitcoins over Twitter, during this week. Scott Li talked about this project, as well as micropayments and Dogecoin's popularity.
Blockchain.info now has one millionth Bitcoin wallets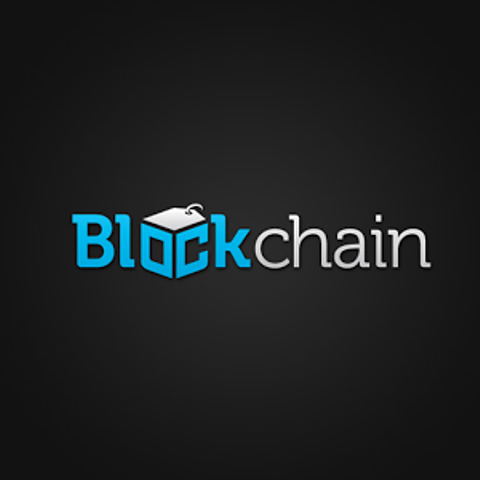 The world's most popular Bitcoin wallet service can be proud of its new milestone. Blockchain.info conquered its one millionth user and now operates over a million cryptocurrency wallets. This means the platform doubled the number of Bitcoiners in just two months.
"The year 2013 has been an unforgettable one for Blockchain. As the number of wallets has doubled from 500,000, the world's most popular Bitcoin website is proud to announce reaching 1,000,000 wallets for their wallet service", the company announced.
Lily Allen missed out on huge Bitcoin pay cheque
The famous pop star Lily Allen revealed this week she missed out on a huge pay cheque by turning down a job because the payment was in Bitcoins, Express reported.
Five years ago, the singer was asked to stream a live performance on online gaming world Secondlife.com for a payment of "hundreds of thousands of Bitcoins", but quickly dismissed the offer. She could have made millions when the price went up.
North Korea witnesses its first Bitcoin transaction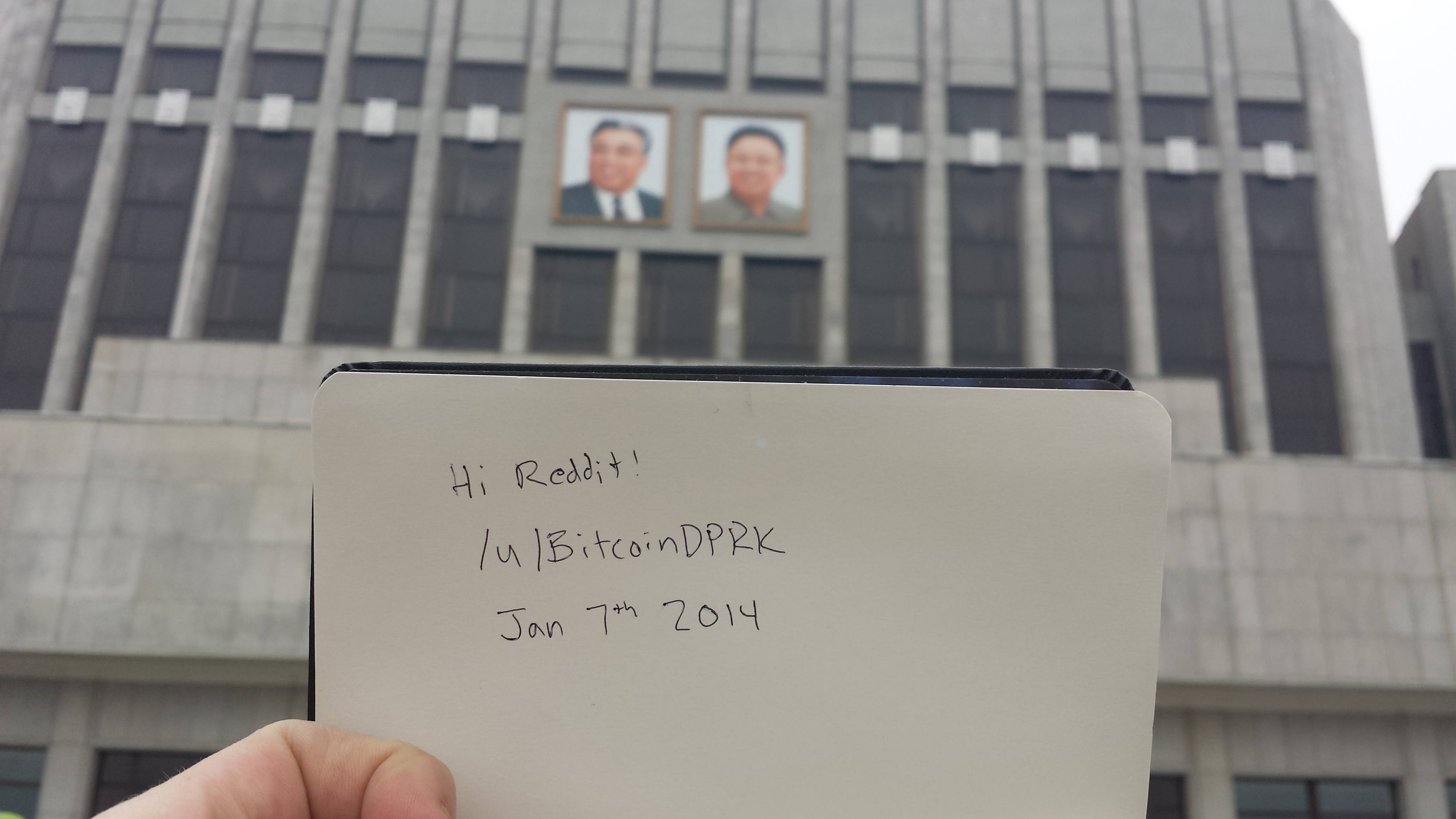 Bitcoin had already arrived in almost every country in the world, but North Korea was still an impenetrable fortress in this case, like in most things. Not anymore.
A Redditor visiting the country managed to make the first known Bitcoin transaction directly from Pyongyang and the intention couldn't be more noble: the transaction was a donation to the cryptocurrency-friendly charity organization Sean's Outpost.
The proof was posted on Reddit by the user BitcoinDPRK, who was in North Korea with Koryo Tours "to watch the Dennis Rodman basketball game".
Coinsetter integrates with Bitstamp
New York City-based Bitcoin trading platform Coinsetter is bringing liquidity to Bitcoin trading for investors by integrating with Bitstamp, Coindesk reported this week. Bitstamp, a Slovenia-based exchange, is currently the number two globally for trading between the United States dollar and Bitcoin by volume.
Regular Bitcoin trading allowed in India, says legal expert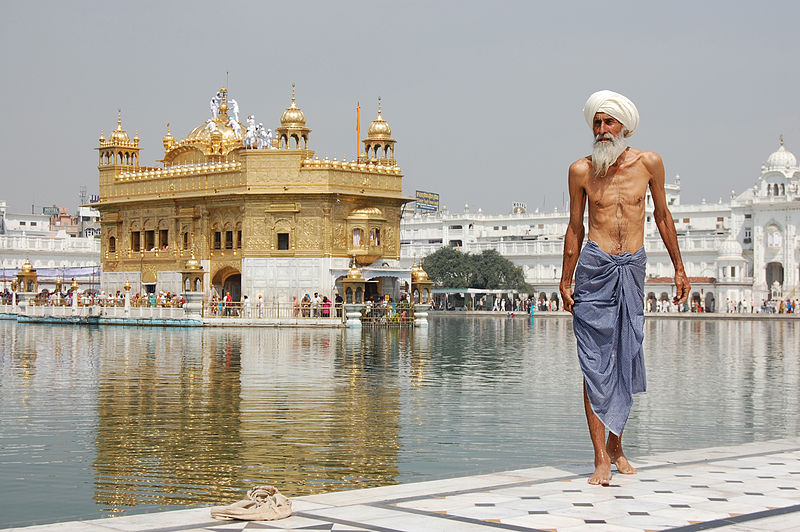 A press conference organized by Bitcoins Alliance India (BAI) and headed by Nishith Desai, India's top taxation and legal expert, brought good news to the local Bitcoiners and investors.
The exchange Unocoin announced that the lawyer, hired by the alliance composed of Bitcoin entrepreneurs to examine the legality of cryptocurrency, has meticulously analysed the legal perspective on this technology according to the country's current payment and currency laws. He reached the conclusion that Bitcoin is actually a legitimate currency and could bring several benefits to the Indian economy.
"Our Bitcoins Practice Group examined the issue from techno-legal perspective, and we have found that Bitcoins per se are not illegal in India. This is in consonance with international approach", said Nishith Desai.
Singapore revenue authority recognizes and taxes Bitcoin
The Inland Revenue Authority of Singapore (IRAS), the entity responsible for the country's tax law, has decided to recognize Bitcoins as "goods", not a currency, and issued some guidelines on how to handle capital gains, earnings and sales tax on Bitcoin exchanges and related sales.
The authority revealed the decision by sending several emails to the Singapore-based Bitcoin brokering platform Coin Republic, who sought clarifications regarding the government's position towards the taxation of cryptocurrency transactions.
Taobao makes its anti-Bitcoin stand official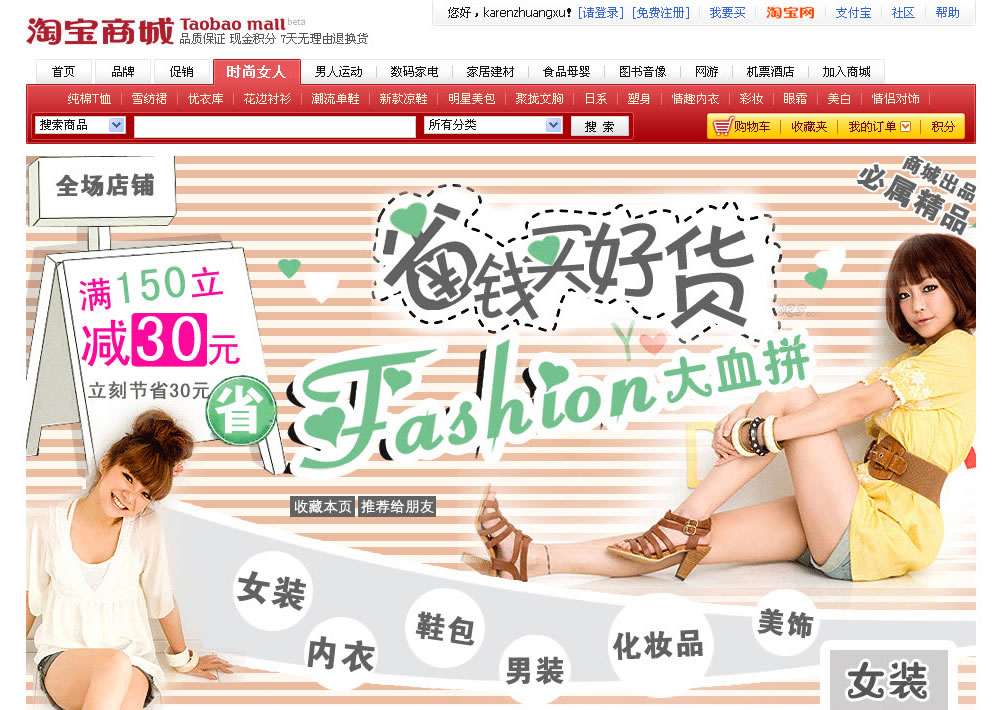 The giant Taobao, the biggest Chinese online shopping store also known as the "Asian Ebay", is implementing new anti-cryptocurrency rules starting on January 14.
The guidelines follow the warnings and orders recently issued by China's government. From now on, Taobao's members and merchants cannot sell products for cryptocurrency. Selling Bitcoins or other altcoins such as Peercoin and Namecoin, mining hardware and software or even mining tutorials is also forbidden. The platform also asks the users to comply with all the guidelines issued so far by the People's Bank of China and other entities in order to prevent the risks carried by Bitcoin.
Following the example, other Chinese e-commerce giant, Alibaba, banned Bitcoin from its website, according to Business Insider.
Yahoo malware enslaves PCs to Bitcoin mining
Adverts on Yahoo's homepage were infected with malware designed to mine the Bitcoin virtual currency, according to security experts, BBC reported this week. Yahoo confirmed that for a four-day period in January, malware was served in ads on its homepage.
Experts estimate that as many as two million European users could have been hit.
Mining pool growth startles Bitcoin community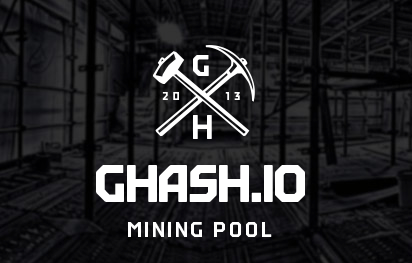 The Bitcoin community lived a few moments of panic this Thursday (9) with several warnings spread across the web telling miners to step off the mining pool Ghash.io, which was scarily growing.
Bitcoiners started fearing the possibility of a '51 percent attack', but the price of the digital currency didn't suffer significantly during the last few hours. This type of attack is possible when a pool gets more than 50 percent of the mining power and is able to double spend its Bitcoins, posing a real risk to the stability of the market and to the coin's value.
During several hours, Ghash.io took a slice bigger than 42 percent of the entire hashing rate pie, but some observers wrote, at BitcoinTalk.org, that the pool had even reached 45 percent of the mining power at a certain point.
UK hosts world's first insured Bitcoin storage service
The world's first insured Bitcoin storage service has launched in the United Kingdom, with insurance underwritten by Lloyd's of London, according to Coindesk. Named Elliptic Vault, the service uses advanced "deep cold storage" techniques (involving the use of both strong encryption and secure physical locations) to secure its customers' Bitcoins.
Coinye West launched before time after Kanye's threat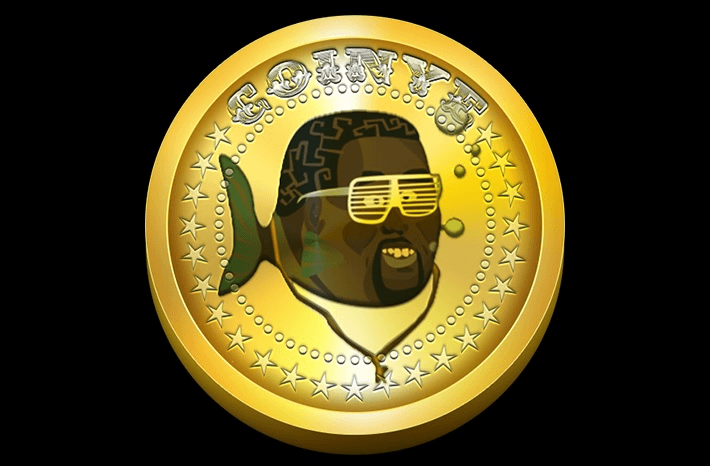 Kanye West was not pleased with the idea of having a digital currency inspired in his name and personality and threatened to sue the coders. The result? Coinye West ended up being "attacked with fishsticks" and launched ahead of time, despite all the promises of a fair release.
The cryptocurrency was only supposed to kick-off this Saturday (11), but the threat of a lawsuit made the creators go for it before it was too late. According to the Wall Street Journal, Kanye's lawyers filed a cease-and-desist order against the coders, claiming trademark infringement.
Overstock.com enables Bitcoin payments for US residents
The North-American giant of online retail Overstock.com had recently announced it would start accepting Bitcoin on the second quarter of this new year. However, the platform decided to enable a Bitcoin payment option for the clients in the United States during this Thursday (9).
Cryptocurrency payments are available, but only to a restrict group of consumers: "the 'Pay with Bitcoins' option is only available for orders placed on our US shopping site. This payment option is not yet available on the mobile or international website versions". Looks like the rest of the world will have to wait, but some rumours around the web guarantee the waiting won't be long.