Last updated on January 4th, 2014 at 02:16 pm
Here's the second part of our visual analysis on Bitcoin's wealth distribution (check the first part here) when compared to the way fiat currency is spread around the world. Today, we want to show you this data under a different light.
Take a look at Bitcoin Examiner's newest infographic.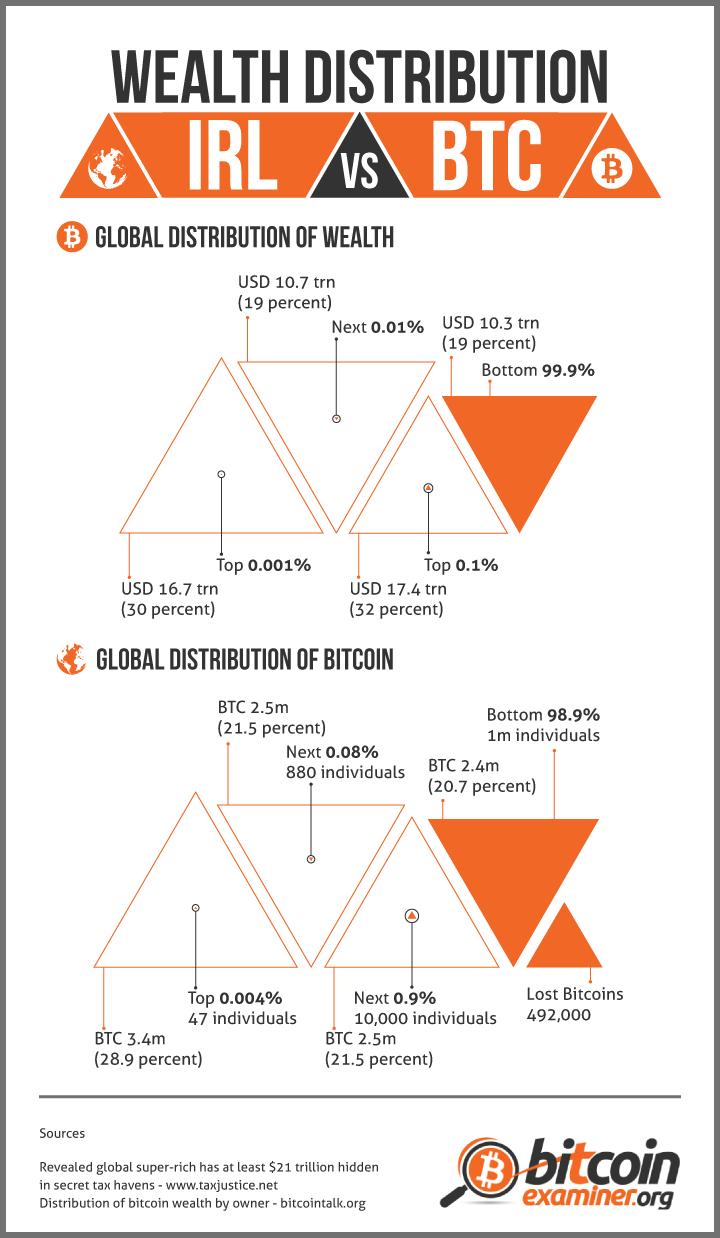 Maria is an experienced journalist currently living in the UK. She has been writing about Bitcoin and the altcoin universe since 2013. She is also a member of the Lifeboat Foundation's New Money Systems Board and a big cryptocurrency supporter.