Last updated on January 3rd, 2014 at 06:21 pm
Although Bitcoin is considered a democratic currency, its distribution is now strangely similar to the unfair division of wealth that characterizes fiat currency across the world.
Here's a visual explanation brought to you by Bitcoin Examiner that shows how both types of currency are now distributed.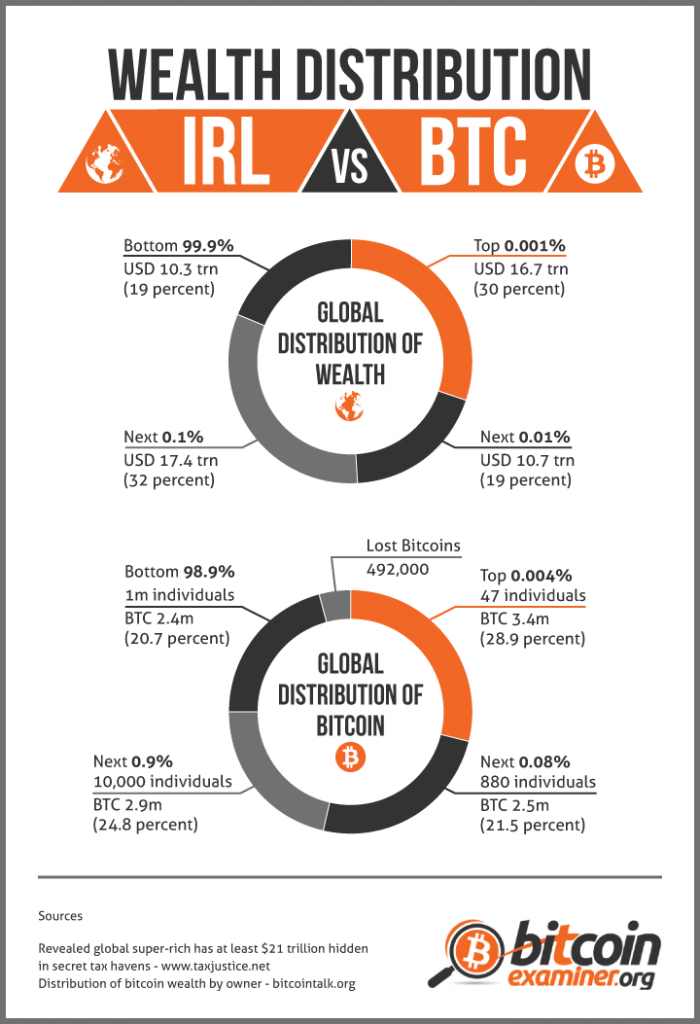 Maria is an experienced journalist currently living in the UK. She has been writing about Bitcoin and the altcoin universe since 2013. She is also a member of the Lifeboat Foundation's New Money Systems Board and a big cryptocurrency supporter.