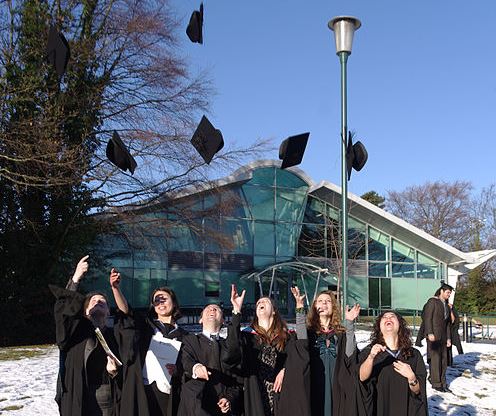 The University of Cumbria, with nine campuses and centers spread across the United Kingdom, is the first public university in the world to accept Bitcoin. The institution is taking digital money as payment for two certificate programs related to the study of cryptocurrencies.
With these new courses, the university is also the first public institution of this kind to bet in learning programs related to digital money, but not the first in Europe. In 2013, the University of Nicosia, in Cyprus, announced its Master's of Science Degree in Digital Currency and also started accepting Bitcoin.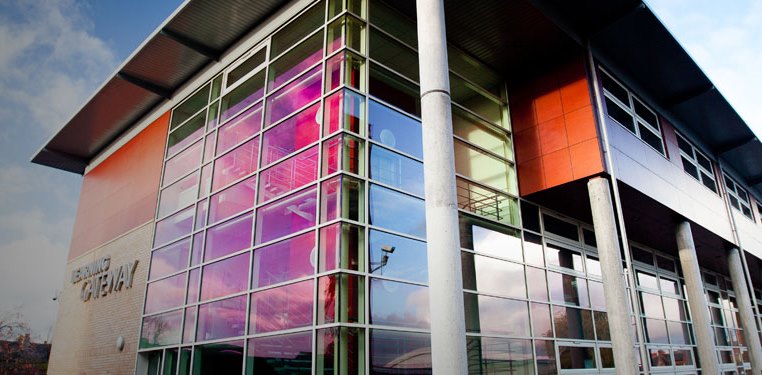 Both courses are run by the university's Institute for Leadership and Sustainability (IFLAS). Its director, Jem Bendell, announced in a press release that the institution is "accepting Bitcoin as a way of experimenting [with] how it works for a major organisation with many departments". This could mean that if the experiment goes well, someday all the tuitions could be paid in Bitcoin.
"Certificates generally don't generate media attention. The acceptance of Bitcoin will generate interest. However, it's a normal thing for us to do, as we believe our teaching should be informed by our experiences", said Bendell, who helped organize a United Nations symposium on crypto-currencies last year.
The two Bitcoin-related courses are a certificate in sustainable exchange, which costs £1,111 or 2.090 BTC at the current exchange rate, and a post-graduate certificate in sustainable leadership with a price of £6,275 or 6.275 BTC, according to the university's website.
Certificate – Sustainable Exchange: from July 22 to 25, in London, at the Docklands financial centre.
"Collaborative consumption systems like Airbnb, digital currencies like Bitcoin, local currencies like the Bristol Pound, gifting systems like Impossible.com, and sharing systems like TimeBanks UK, suggest that there could be a new paradigm emerging for how we organise our economic lives in ways that could restore community and the environment.

The aim of this Certificate of Achievement is for you to understand why and how to create, scale and evaluate digitally-enabled systems of 'sustainable exchange'."
 Post-graduate Certificate – Sustainable Leadership: starting in May in Ambleside, at Lake District.
"Discussions with peers striving to be sustainable leaders, triggered by remarkable guest lecturers and facilitated by world-class tutors will help you explore the future of your vocation as a sustainable leader.

You will be supported in a highly inter-disciplinary exploration of both sustainability and leadership where orthodoxies in corporate social responsibility and environmental management will be challenged so you can more clearly identify a pathway for your future efficacy as a leader of social and organisational change.

We believe that our use of experiential learning and nature as a venue and inspiration for postgraduate education towards sustainable leadership is a world first."
The diretor of IFLAS adds that "some support Bitcoin due to its speed and cost, others due the new era of financial freedom it could enable. Others are concerned about it and how it will affect economies and society. Others think that what comes next will be even more important. We think it is essential to become better informed, and analyse it from many different perspectives".

Despite the open support to cryptocurrency, the university is warning future students against buying Bitcoin just to pay for the tuition due to the high volatility risk. The institution believes that students should only pay in cryptocurrency if they already own it.
The institution, based in Carlisle and with an average number of 10,500 students per year, is taking its own advice against volatility and plans to convert the BTC payments to pounds sterling at the time of payment via the processing platform BitPay.